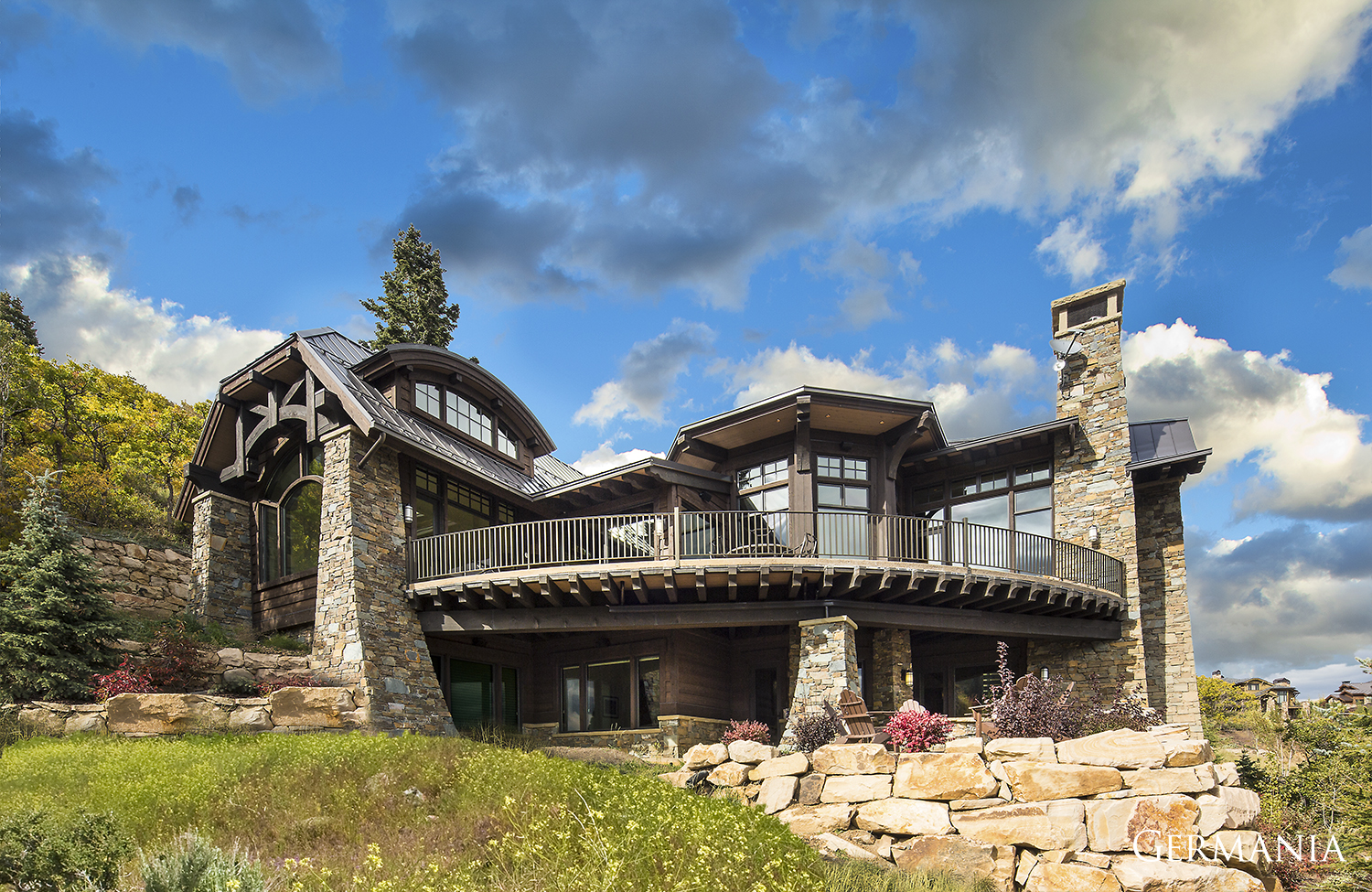 Why Park City Is The Best Place To Retire For Active Seniors
Recently, there has been a noticeable trend where dining rooms are concerned—many people have opted out of this formal, once-necessary space of gathering, meal-sharing, and winding down after the day for quicker, less formal Retirement is a big step in one's life! Something to look forward to, to celebrate, and definitely to plan for. Despite where you are in your career, there are certainly a series of practicalities to consider, regardless of whether retirement is ten years away, five years away, or even next year! How ready do you feel to settle down in comfortable retirement? Have you asked yourself all the right questions to help you plan? One of the highest prioritized questions is, "Where is the best place for me to retire?!"
You'll want to think about the logistics of a place—cost of living, taxes, crime rate, etc.—as well as the more liberating aspects of leisure and enjoyment. What do you like to do? Who do you want coming to visit you? What is your ideal weather and climate? Retirement is a monumental next phase in your life. It requires some major thought, but it doesn't all have to be necessarily anxiety-ridden! Have fun daydreaming and exploring what you want out of furthering your enjoyment of life, and dreaming up your ideal custom home for retirement too!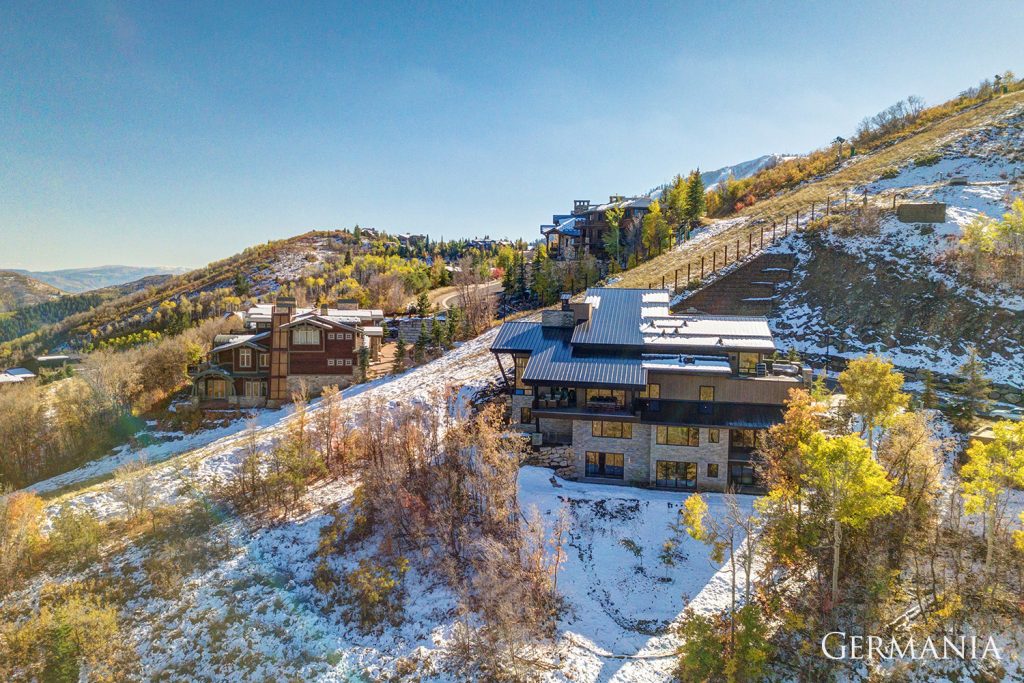 How To Decide Where To Retire
Most retirees are driven to places where there's lots of year-round recreational activities to enjoy. Think of the summer: a peaceful kayak ride on a mirrored lake; early morning hikes or shaded nature strolls. The fall where you can further enjoy the changing colors, the crisper air, fly fishing, and golfing. And the winter! Snow-covered lawns, skiing of any sort—cross-country and downhill—and snowshoeing. And then there's the culture of a place you'll want to think about. Are you a theater-goer? Museum-stroller? Do you enjoy galleries and craftsman displays? What would you be most excited about sharing with friends and family when they come to visit your dream town during your dream retirement? So many things to ponder, and this barely covers all that you can do in the right locale!
Why Park City Is The Best Place For Active Retired Seniors
If any or all the above are right up your alley for enjoyment and fulfillment of life, Park City, Utah will in fact be your prime retirement destination, and the absolute best place for you to build your perfectly-suited-to-you retirement home and headquarters! Here are six reasons Park City is the best locale for your retirement.
WIth some of the best hikes year-round, you will never go without something to do, or somewhere to go! Add to that some of the best scenery to soak up, and Park City is a true winner.
Whatever dining experience you crave, for whatever day of the week or meal of preference, Park City has a bountiful selection of world-class restaurants to choose from. And strolling through downtown to find your pick is part of the fun, since great food is all within walking distance once you hit Main Street!
If the winter and the slopes are where you find your peace and fulfillment, Park City's three major ski resorts—Deer Valley, The Canyons, Park City— will offer you plenty of choice and opportunity for whatever runs best suit you and your skill level!
Are you a film aficionado? Does Sundance ring a bell? Although the festival only runs for a few short weeks, it provides memorable experiences each and every year. The city thrums with a whole different energy around this time, and it's certainly worthwhile to enjoy it so close to home!
Some of the finest art galleries can be found along the streets of downtown Park City. If you just want to spend an afternoon or evening gallery-hopping, or plan to go out on a designated gallery-stroll night, you can be sure to find much to catch your eye and inspire conversation in one of the many artisan shops, galleries, and annual art festivals!
Park City is one of those precious geographical gems that attracts visitors during all four seasons, which means there is always something to be enjoyed and always something to do! There will never be a dull moment (unless you intentionally choose a low-key day!) when you choose Park City as your perfect locale for retirement.
Germania Construction: Park City's Premier Builder For Active Seniors
With all there is to enjoy and consider when you settle down and enjoy retirement, it's clear Park City is the place to further your enjoyment of life, and keep up your active lifestyle! And Germania is the custom home builder Park City experts to fulfill everything you had imagined for your retirement home. We are dedicated to our clients and to creating masterpieces of homes that fit every aspect of you and your lifestyle.
Innovative Materials And Technology:
As your premier Park City residential contractor, we at Germania rely only on the very best materials and technologies to get your home built right. We use the finest materials and the highest quality technologies and innovative tools on the market to ensure your home has the most pristine finishing touches and features to make your life more enjoyable.
Qualified Professionals/Residential Contractors:
When it comes to work ethic, professional training, and the latest building information systems, Germania is your expert building team of choice. Every project we take on is completed with efficiency and style, resulting in the joy and pride of consistent craftsmanship and unmatched quality.
Custom Designs For Your Home:
We understand your home should be as unique as you are, and when you choose Germania, our professionals will work closely with you to bring every design and detail you envision into reality. We offer a variety of individual design solutions and use innovative tools and technologies to make sure every aspect of your home is completed flawlessly and exceeds your expectations.
Successful Design Experience:
When you meet with one of our design experts, we go through any and all anticipated worries you may have when planning your custom home. Your comfort and confidence in how your home is constructed are important to us. That's why we offer portfolio images of past projects as well as direct client testimonials so you can know you're choosing the premier builder for your home.
Budget-Friendly Service:
Beauty, style, and elegance are achievable and affordable when you work with us. Being a local residential contractor provides us with relationships within the industry so that we can always offer competitive prices for our high-end home projects.
High-End Residential Construction:
Whether you are building your Park City home from the ground up or restoring an iconic historic home, we will always provide you with the best services available in the industry. Our team carries extensive knowledge and experience gleaned from luxury residential building projects, and we know what it takes to ensure every detail of your custom home exceeds your dreams.
Contact us today to get started on making Park City, Utah your future home for retirement!
More On Luxury Home
Building Your Dream Home In Park City Is Within Reach
What To Look For In Your Family's Custom Luxury Home Builder In Park City