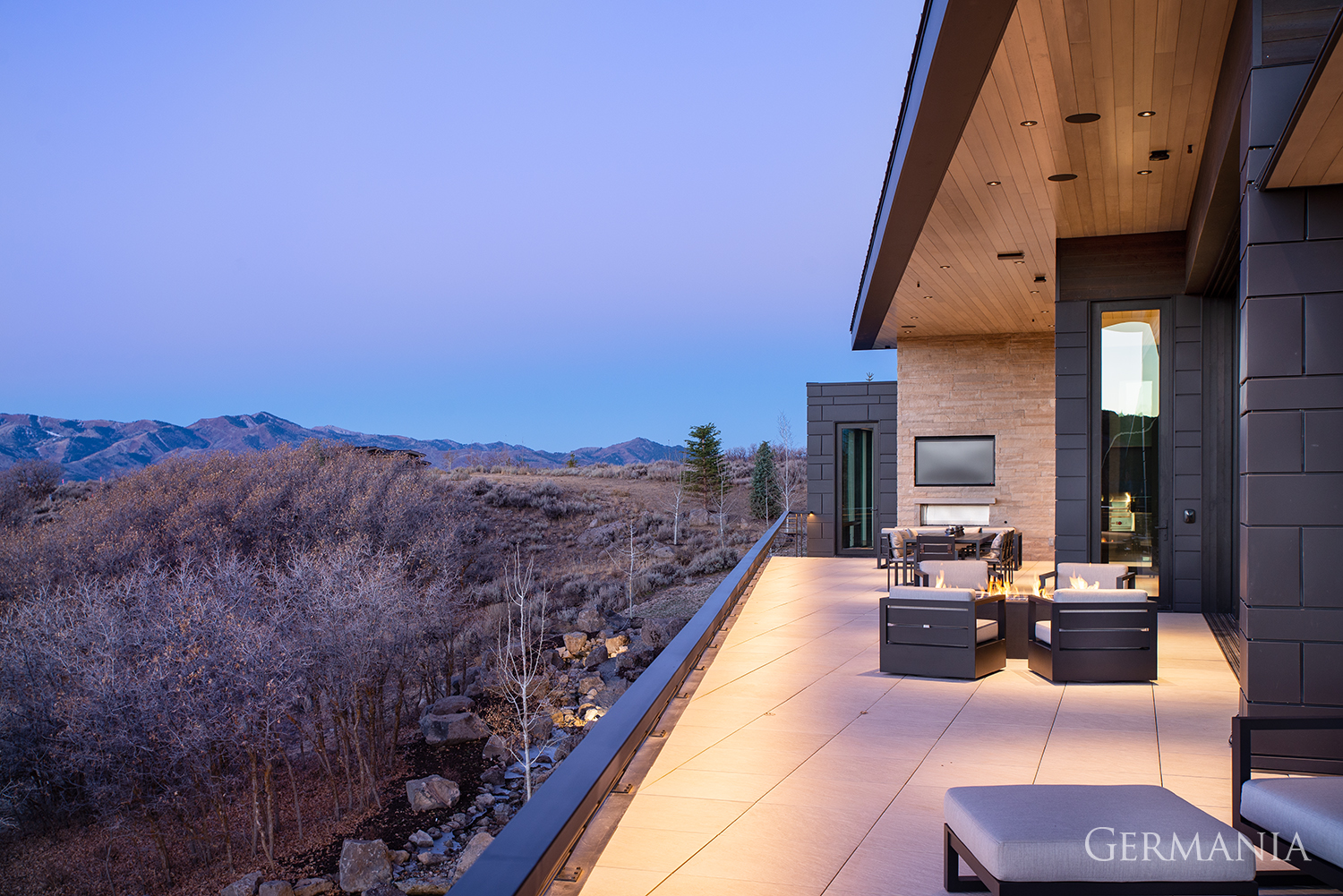 How To Build A Custom Luxury Home Without the Headaches
If you think it's time to upgrade your living situation, then you've come to the right place. At Germania Construction, we build custom luxury homes that are designed to not only look good, but to also meet your needs, fit your lifestyle, and make your dreams come true. We are the leading experts when it comes to Park City home builders. Now you may be thinking, "Can building a custom luxury home really do all that?" We think so, and we'd love to tell you why working with a custom luxury home builder is the key.
What Is A Custom Luxury Home?
A custom luxury home is more than just a place to sleep, eat, park your car, and binge-watch your favorite shows. Any cookie-cutter home can give you that. And designing your custom luxury home is more than just picking paint colors and flooring. A custom luxury home is your design from the foundation to the top of the chimney. Every wall, every doorway, and every fixture takes into account how you live and move in your home, how you use it on a daily basis, and how you want it to work for you. The process of designing your custom luxury home becomes a journey to imagine and then create the life you envision living.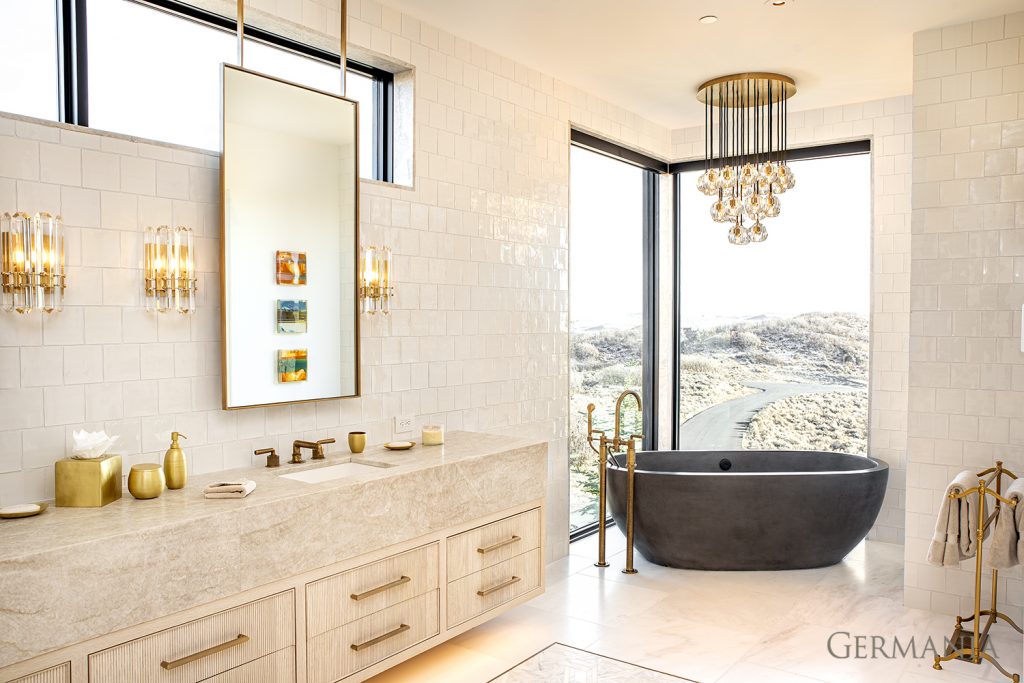 If you build a home in a master-planned community, you have limited choices. You select from a few different floor plans and elevations and pick your interior designs and finishes from a design center that likely only offers a small selection of choices. Homebuilders do this for the sake of efficiency. It's a sort of housing assembly line that allows them to mass-produce homes quickly. While this process certainly has some benefits for both the builder and the buyer, it also has some major limitations.
When you're building a custom home, those limitations are removed. You work directly with the builder to select the interior and exterior plans, as well as designs and finishes. You decide how many rooms there are, what they're used for, and where each wall will be placed. And because the home is being built as a one-of-a-kind, there is greater attention to detail and quality than in a mass production scenario.
While the cost to build custom luxury homes is often more than that of a home in a master-planned community, it doesn't have to be out of reach. A good home builder will work with you to find the right products, that meet the right standards and have the right availability. This allows you to strike a balance between quality and value.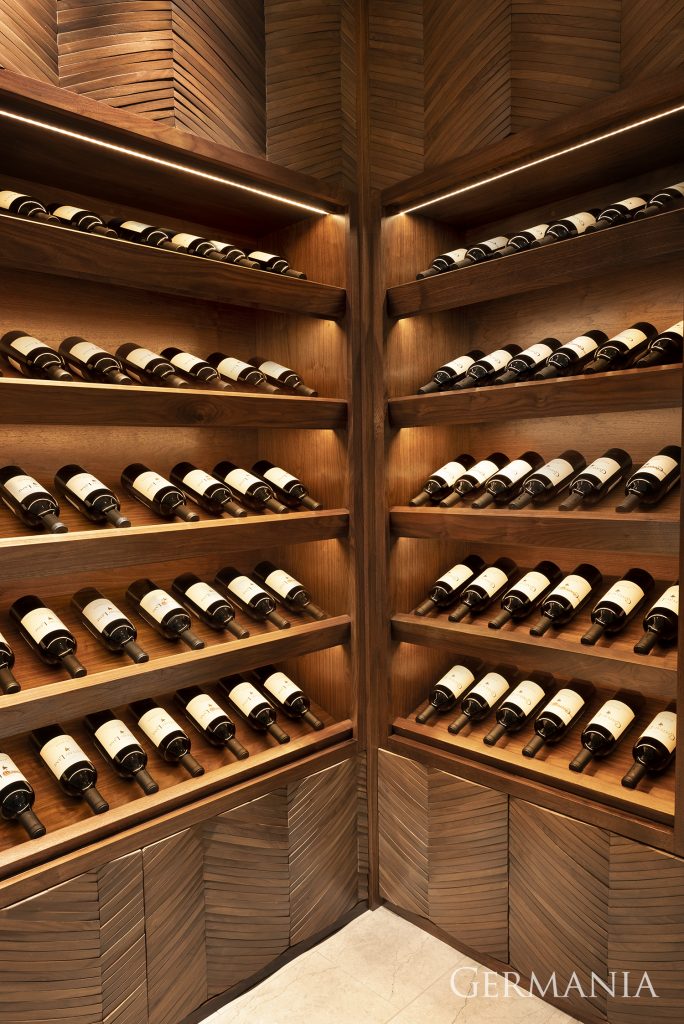 Eight Things To Consider When Building A Custom Luxury Home In Park City
The timeline to build custom luxury homes is more than a day, but it should still take significantly less time than Rome did. While you may not be building an empire, there are still a lot of factors to consider when building a custom home in Park City, or anywhere, for that matter. Here are eight key decisions you'll have to make for your custom luxury home.
Your Vision:
What do you want your new home to feel like? What will you be using it for? What is your design aesthetic? How big do you want it to be? What are the must-have features you want to include? These questions, as well as others, will help you shape the vision of your home. This vision is the framework you will use to make all the other necessary decisions.
Your Budget:
If your vision is the framework for your home, then your budget is the foundation. Because the sky's the limit when it comes to a custom home, it's easy to get carried away. A realistic budget will help you determine what is within the realm of possibilities, and what you may need to do without.
The Location:
In the real estate world, they say it's all about location, location, location. Decide what is most important. For example, in Park City, UT you may want to be close to shopping. Or maybe you're interested in being near the resorts so you can ski-in/ski-out of your home. Do you want a home with easy access to hiking and biking trails? Are water sports or fishing more your thing? How much acreage do you want? These are just a few things to consider as you select the perfect locale.
The Land:
Once you know the general area you want to build in, it's time to find, and buy an available plot of land. Because you're not dealing with a pre-planned subdivision, buying the land isn't as simple as picking a lot off a map. You need to find a piece of land that is properly zoned, one that meets your location criteria, and one that is the right size for the scale of the home you will be building.
The Floor Plan:
The floor plan is one of the most exciting parts of designing your custom luxury home. It's where things start to come to life. At the same time, it can really make or break the whole project, because the way we see things in 2D on paper doesn't always match our 3D vision. Sometimes what looks good on the plan, doesn't translate as well to real life. If there's one part of the process where you want to rely heavily on the help of a custom luxury home builder, it's this one. The experts can help guide you through the steps to make sure you get what you want while avoiding pitfalls you may not have even considered.
Exterior Elevation:
While you may not constantly stare at the outside of your house, it's the first impression people get of your space. No one wants to live in a flat box with a roof. You want something with curb appeal and maybe even some wow factor. There's a lot of thought that goes into creating a house exterior that is unique and interesting, without being overdone.
Interior and Exterior Finishes:
Selecting the finishes is arguably the most fun part of building a custom home. This is where the home becomes unmistakably yours as you put your personal touch on the look and feel of the whole space.
The Team:
This may be the last item on our list, but it's actually where you should start when you build a custom luxury home. A good builder team can help you every step of the way from vision to location, and budget to finishes. Read reviews, ask questions, and check references to make sure you are getting the best team for the job.
You may even want to save yourself some hassle by contacting Germania Construction first. As seasoned luxury home builders in the Park City area, we can help you work through each of these considerations so you end up with the home you've always wanted.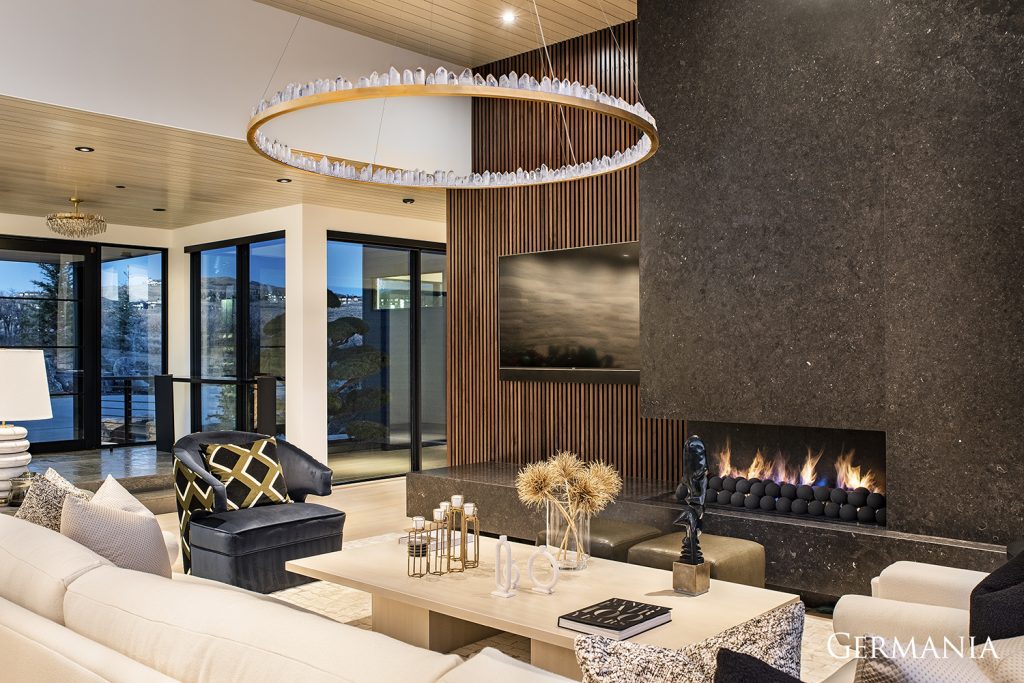 Why Should Germania Build Your Custom Luxury Home?
If you're wondering why you should hire Germania to build your custom luxury home in Park City, here are four good reasons:
Gourmet Level Custom Luxury Kitchens:
They say the kitchen is the heart of the home, and a Germania kitchen will make your guests salivate before they even taste your food. Whether you want a large gathering space with lots of seating, a chef's kitchen with all the bells and whistles, or a trendy show stopper, we've got you covered.
Custom Luxury Living Rooms Worth Living In:
We believe spaces are meant to be lived in. We design living rooms based on how our clients live. For some, that means fancy parties. For others that means family gatherings. And for others, it means a place to relax after a long day. Whatever living you're doing, we'll help you get room to suit your needs.
Escape in Our Custom Luxury Bathrooms:
Why not make your bathroom your own personal spa retreat? Custom showers, luxurious bathtubs, and lights and windows can all create the perfect atmosphere. You may never want to leave.
Custom Luxury Bedrooms of Your Dreams:
Whether you're dreaming of built-ins, fireplaces, views, or something else entirely, we can help you.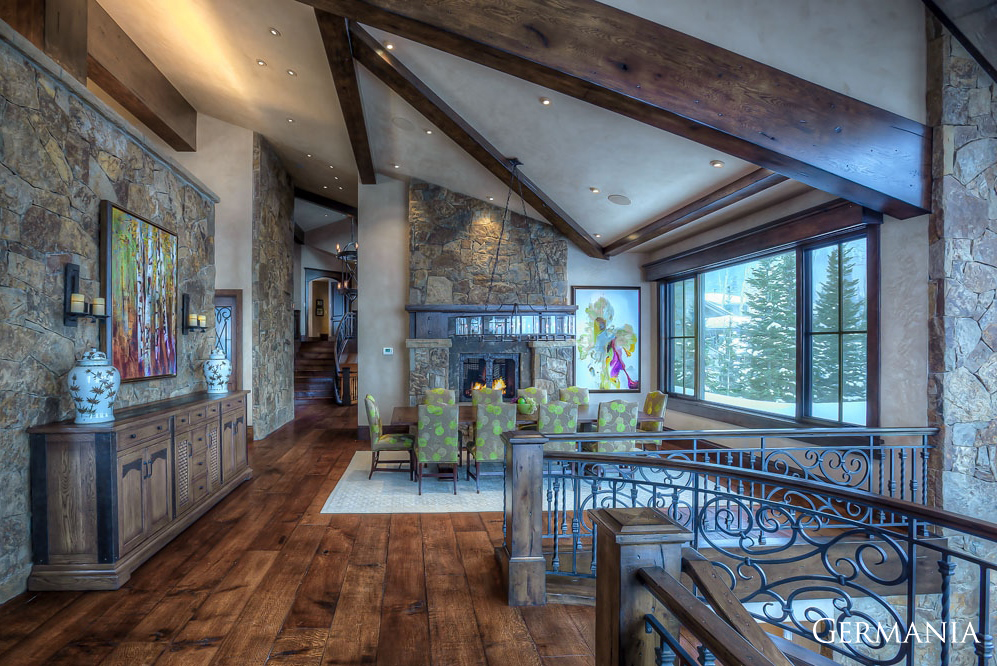 Three Smart Ways To Find Custom Luxury Home Ideas
While you likely have your own custom luxury home ideas, odds are good that there are a lot of things you haven't even considered. Doing some research and gathering your favorite ideas will go a long way in helping you plan your dream home. Here are a few ways you can find some homebuilding inspiration:
Pinterest: If you don't have a free Pinterest account, you'll want to get one. Pinterest is the equivalent of a giant catalog featuring all the fun and creative corners of the Internet. Not only can you search for custom luxury home ideas, but you can also create your own "boards" to organize and save those ideas in one place.
The Germania Portfolio: Germania Construction has been a custom luxury home builder in Park City for more than 20 years. During that time, they have built many beautiful homes, some of which you can see in the Germania portfolio and use for inspiration. You can even save images from the portfolio to your Pinterest board if you'd like.
Social Media: A quick search of Instagram reveals millions of photos of luxury homes you can use for inspiration. Social media is a great way to see what others have done, and how it works for them. You can even follow Germania to see our current projects and behind the scenes at our builds.
Whether you save your inspiration on Pinterest, on your phone, in a digital file, or as a hard copy, looking through some examples will help you hone in on your personal style, see what's trending, and give you a better idea of what you do and don't like.
Germania's Commitment To You As Your Custom Luxury Home Builder
What sets Germania Construction apart as one of the best custom luxury home builders in Park City? When we set out to build custom luxury homes, we knew we wanted to be more than just a set of hands and a pair of work boots. We wanted to work side-by-side with our clients to help make their dreams a reality. We're passionate about what we do, and we're proud to say that many of our clients are now our friends.

These friendships have formed as we've striven to take what can often be a stressful experience, and make it seamless, positive, and even enjoyable. After all, isn't that what building a custom luxury home in a dream location like Park City should feel like? We go to great lengths to keep you informed throughout the process. We maintain the highest of quality standards for all of our trade partners and craftsmen, and we strive to find quick and workable solutions to any challenges that arise along the way. In the end, we deliver your dream home that meets your vision and is the perfect mix of quality and value.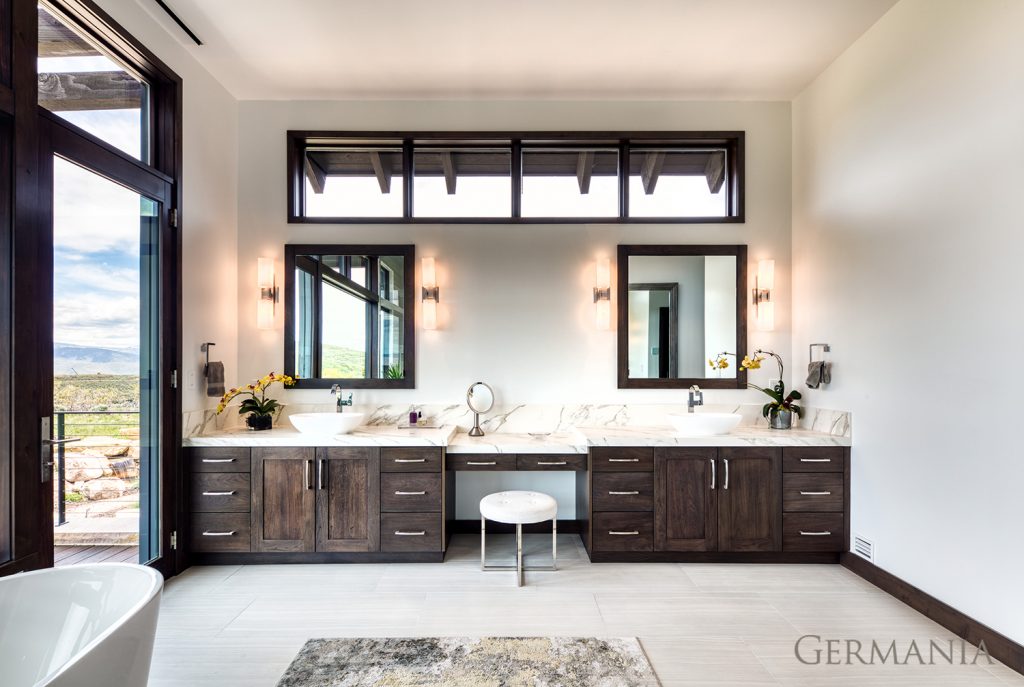 Look through our portfolio to see some examples of our work, and get an idea of what we can do for you. Then contact us to get started building a dream of your very own. Germania Construction are the experts in Park City Custom Homes and the surrounding region.