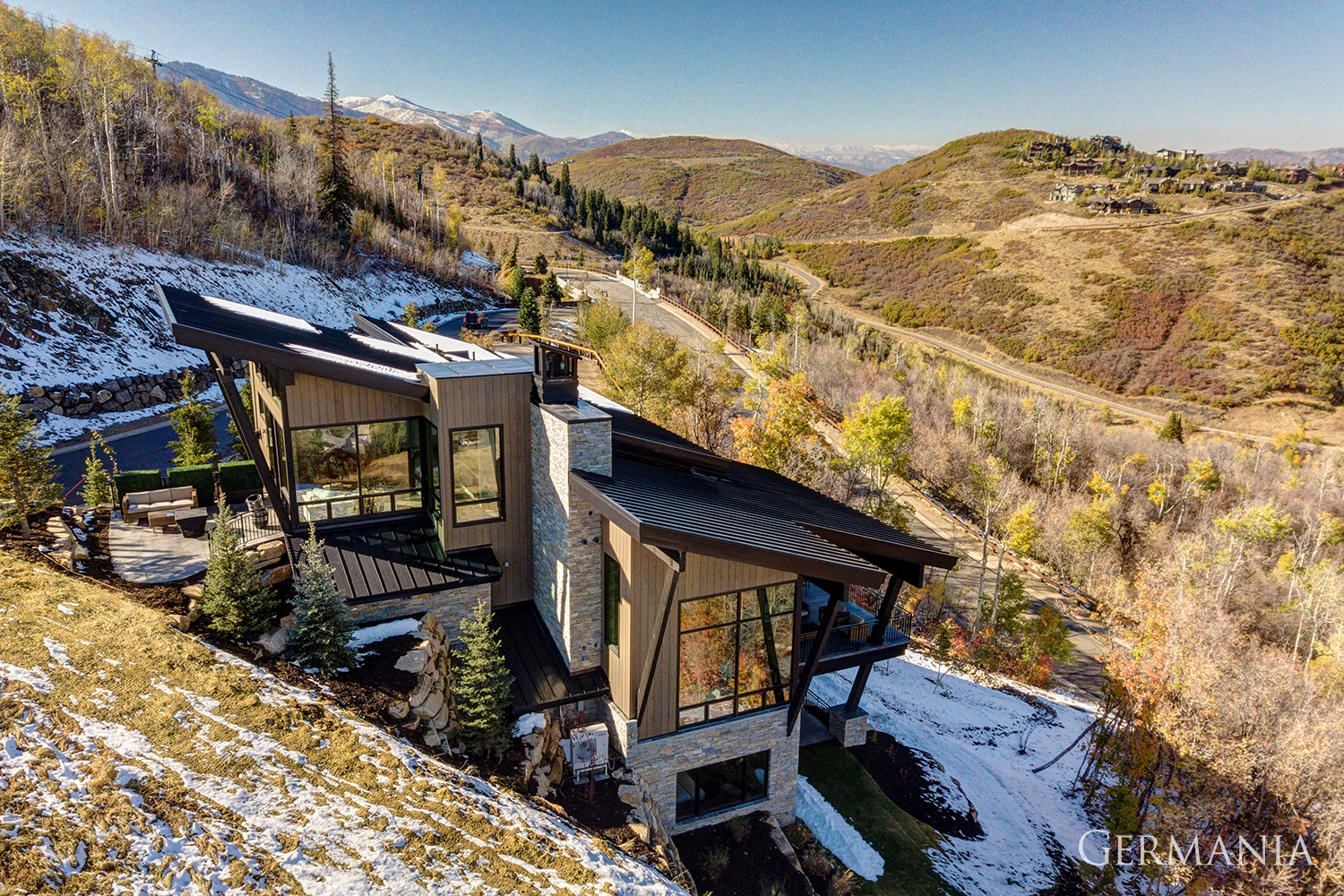 Building Your Dream Home In Park City Is Within Reach
When you think about designing your dream home, there's no better setting to place your home than Park City, Utah. And when it comes time to build your dream home, you want everything to go as smoothly as possible. Whether this is your first time building your dream home, or you've been through the process before, we've rounded up a few things you should know before diving into the project. As a committed custom home builder in Park City, we feel obligated to let you in on what you need to consider before building a dream home.
11 Critical Things To Consider When Building Your Dream Home
You've decided to take the leap and build your dream home. Great! What now? There are so many factors to consider when building your dream home that it can be overwhelming. We've simplified the process down to 11 of the most important things you'll want to consider as you start to build your custom dream home.
The Right Team:
A great home starts with a great team. You want a team of dream home contractors that will help you every step of the way from vision to location, and budget to finishes. Read reviews, ask questions, and check references to make sure you are getting the best custom home builder team for the job.
Your Vision:
In this phase, you want to dream big. You can adjust your vision later, but to start with, think through all the possibilities. How will you be using your new home? What is your design aesthetic? How big do you want it to be? What are the must-have features you want to include? How do you want to feel in your home? How do you want others to feel? Here is where you think through size, features, rooms, and let the endless possibilities swirl.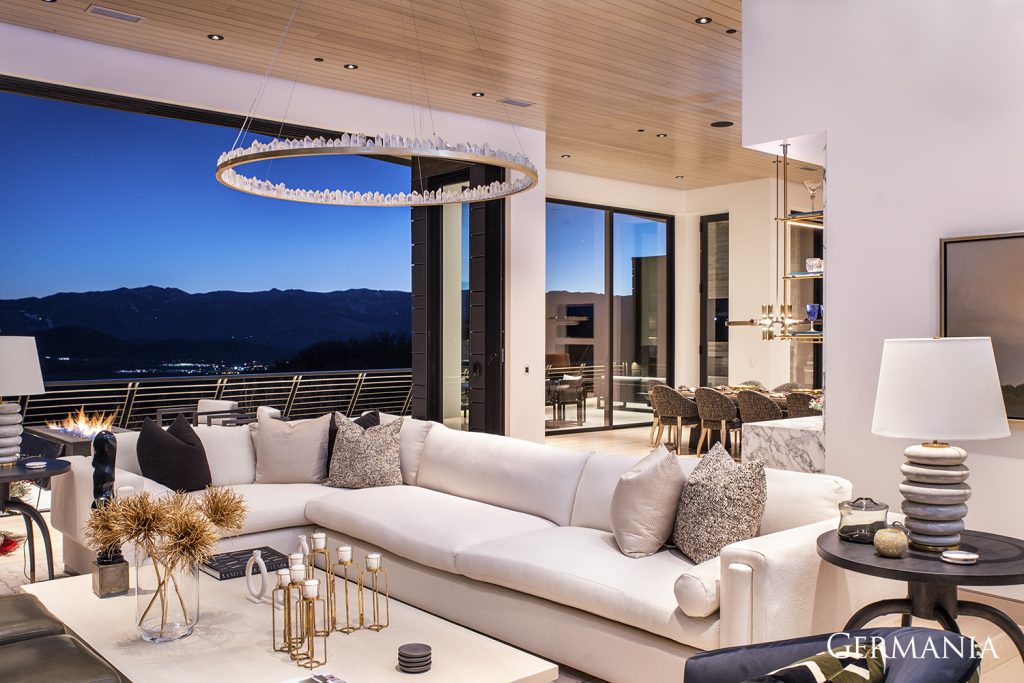 Your Budget:
Once you have your vision in mind, it's time to see what's doable. Because the sky's the limit when it comes to a custom home, it's easy to get carried away. A realistic budget will help you determine what in your vision is within the realm of possibilities, and what you may need to do without.
The Location:
Is there a better location to build your dream home than Park City, UT? We don't think so. Even within this locale, you can choose between being close to shopping, ski resorts, hiking and biking, water sports, and fishing. You can live in a more populated residential area, or pick something more secluded.
The Land:
Determining the general area you want to be in is one thing, but finding the right piece of land is a process in and of itself. You have to ensure it is the right size, has proper zoning, can access utilities, and is suitable to build on. It's not as simple as picking a lot off a map as you do in a master-planned community, but then again, you won't find comparable views in a subdivision either.
Exterior Elevation:
They say you never get a second chance to make a first impression. The same goes for your house. Designing the exterior of a house is an art form. It needs to function, while also providing beautiful curb appeal.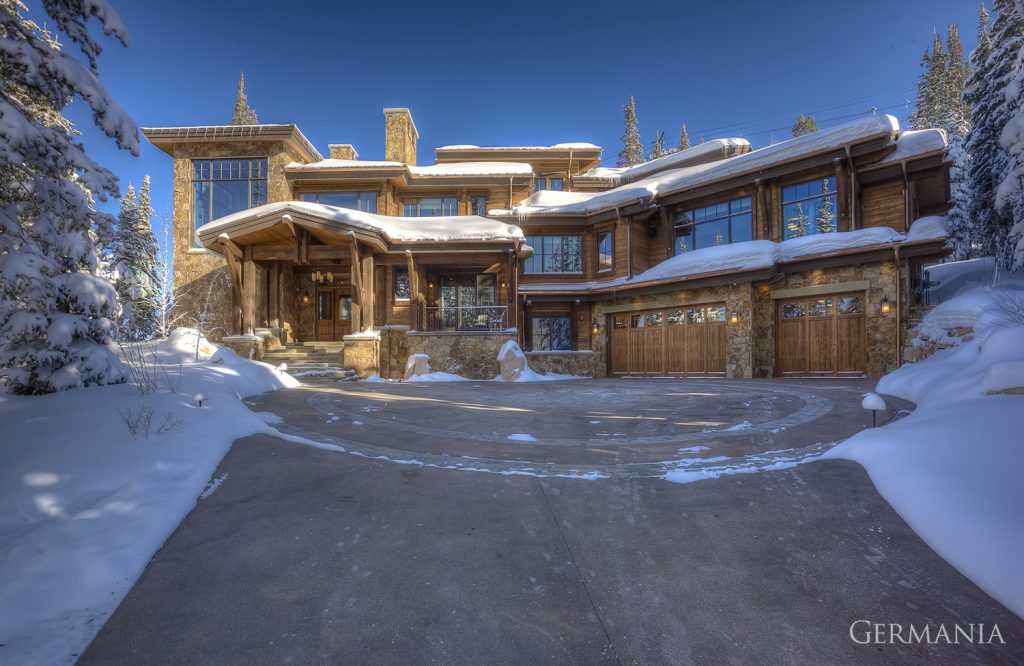 The Floor Plan:
How many rooms do you want? Will there be two stories or one? What kind of flow do you want throughout the house? Starting to get your dream home ideas down on paper is exciting, but at the same time, the floor plan can really make or break the whole project. What looks good in 2D on paper may not always feel the same when it comes to life in 3D. If there's one part of the process where you want to rely heavily on the help of a custom luxury home builder, it's this one. Experts have a better understanding of scale and flow and can help guide you to avoid some pitfalls you may not have even considered.
Form and Function:
You may be tempted to favor form as you build your dream home, but you have to remember that you'll be living in this home every day, so you need it to work too. Think about how you'll be spending your time in each space, then work with your custom home builder to find a solution that allows for beauty and warmth.
Interior and Exterior Finishes:
Selecting the finishes is arguably the most fun part of building a custom home. This is where the home becomes unmistakably yours as you put your personal touch on the look and feel of the whole space.
Security:
Safety and security should be kept top of mind when you build your dream home. After all, you'll want to protect yourself, your family, and your investment. Consider how you will integrate a security system into your home as you build it. That will save you the hassle of retrofitting a system after you're done.
Plan for Resale:
Most of the time you don't set out to build your dream home, thinking you'll leave it someday. Custom dream homes are often built with the intention of being forever homes. But even still, things change, life happens, and sometimes that requires relocation. While you want to make your home everything you've ever dreamed of, you'll also want to consider avoiding quirky additions that will make it harder to sell your home down the line.
If all of this feels overwhelming, it doesn't need to. Designing and building your dream home is what we specialize in at Germania Construction. You can contact us first, and allow us to help you build your dream home in the Park City area. We will help you work through each of these considerations so you end up with the home you've always wanted.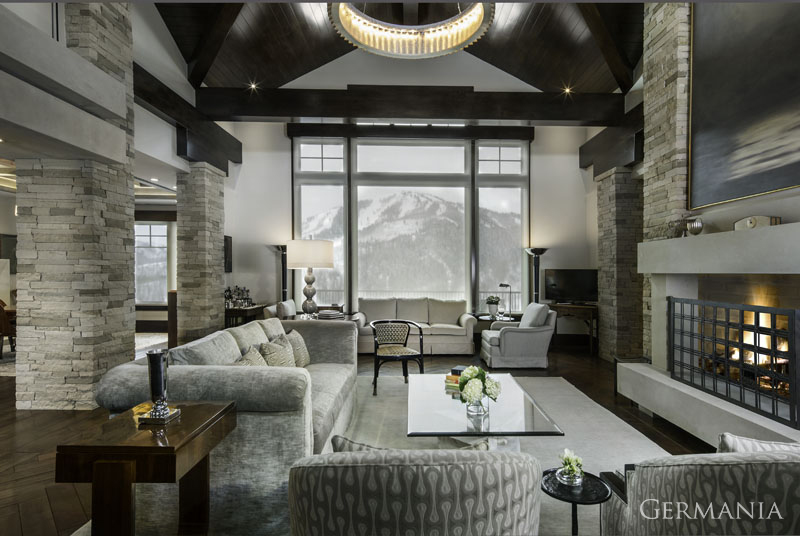 Why Should Germania Build Your Dream Home?
Sure, you could build your dream home by yourself, but do you really want to be your own general contractor, sourcing out architects, trade partners, and tracking down materials? Truthfully, that sounds awful. At Germania Construction, we've spent more than 20 years in the Park City luxury home building industry. We have trusted partners who know our expectations for quality, and we will ensure your home matches your vision. Here are just a few of the reasons to use Germania Construction to build your dream home:
Your Home Should Be As Unique As You Are:
Cookie cutters? When you build your dream home, the only acceptable place for a cookie-cutter is in a drawer in the kitchen. We help you bring your unique ideas to life in a home that is as special as you are.
Custom Built Homes Made For You:
Some home builders claim to offer custom homes, but really only allow you to choose from a couple of floor plans and a few finishes. That's not how it works at Germania Construction. We are a truly Park City custom home builder. We work with you from start to finish to make sure everything about your custom dream home is what you want and how you want it.
Superior Craftsmanship And Unmatched Professionalism:
Our trade partners are aware that if their work doesn't meet our standards, they will have to redo it at their own expense. This expectation for excellence has allowed us to find the best professionals who provide the finest craftsmanship available.
Customize Dream Homes Within Your Budget:
There's a myth that the best quality is also the most expensive. That isn't always the case. We believe there's a balance between quality and cost, and we consistently strive to explore alternate materials and building methods that will allow us to give you the best, without costing the most.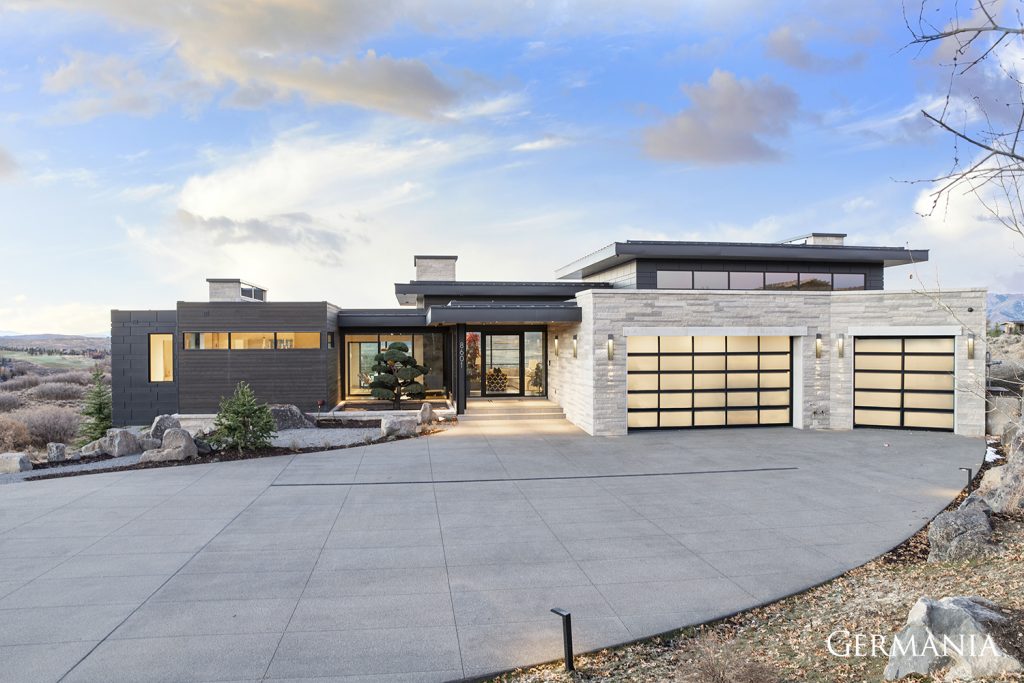 Why You Shouldn't Design Your Own House Online For Free
Designing your dream home is an exciting venture, and we understand the appeal of wanting to dig in and put your own mark on things. With so many free tools on the Internet that offer online home design options, it's tempting to want to DIY it. While it's fun to fiddle around with a concept, when it's time to get serious about designing your dream home, you'll want to trust the professionals.
Many people excitedly start down the road of designing their own home, only to be disappointed, or have to pay for costly changes when the home begins to take shape and doesn't meet their expectations. Enlisting the help of experts who know how to build your dream home will yield you far better results than going it alone. They will help you avoid missteps in simple matters like how much of a walkway you really need when placing your dishwasher, and can bring to light things you may not have even considered before, like where to place light switches and how many closets are optimal.
That doesn't mean you can't find inspiration online, and you can certainly bring your own ideas to the table, but having a custom home builder on your side could actually be more cost-effective in the long run, and will definitely save you a lot of stress.
Three Simple Ways To Find Dream Home Ideas
You may have your own custom luxury home ideas in mind, or you may not know where to begin as you build your dream home. Either way, it's a good idea to do some research and gather your favorite dream home ideas. A few ways you can find some homebuilding inspiration are:
The Germania Portfolio: Germania Construction has been a custom luxury home builder in Park City for more than 20 years. During that time, they have built many beautiful homes, some of which you can see in the Germania portfolio and use for inspiration. You can even save images from the portfolio to your Pinterest board if you'd like.
Pinterest: Pinterest is a free online platform that allows you to find and save creative ideas. You can create virtual "pinboards" to save all of the things you like. You can create different boards for different rooms—i.e. a kitchen inspiration board, a cabinet board, a bathroom board, etc.—and keep all your ideas organized. Not only can you search Pinterest for custom luxury home ideas, but you can also "pin" things you see in your general Internet browsing.
Social Media: Use hashtags to your advantage as you search Instagram and other social media sites for inspiration. You can follow designers and home builders to see what they have done and get ideas for your own home.
No matter where your inspiration comes from, or whether you save your ideas on Pinterest, your phone, on your computer, or in a file folder, it's important to see what's out there. This will help you hone in on your personal style and give you a better idea of what you do and don't like. In the end, you can bring together your dream home ideas to make your own custom masterpiece.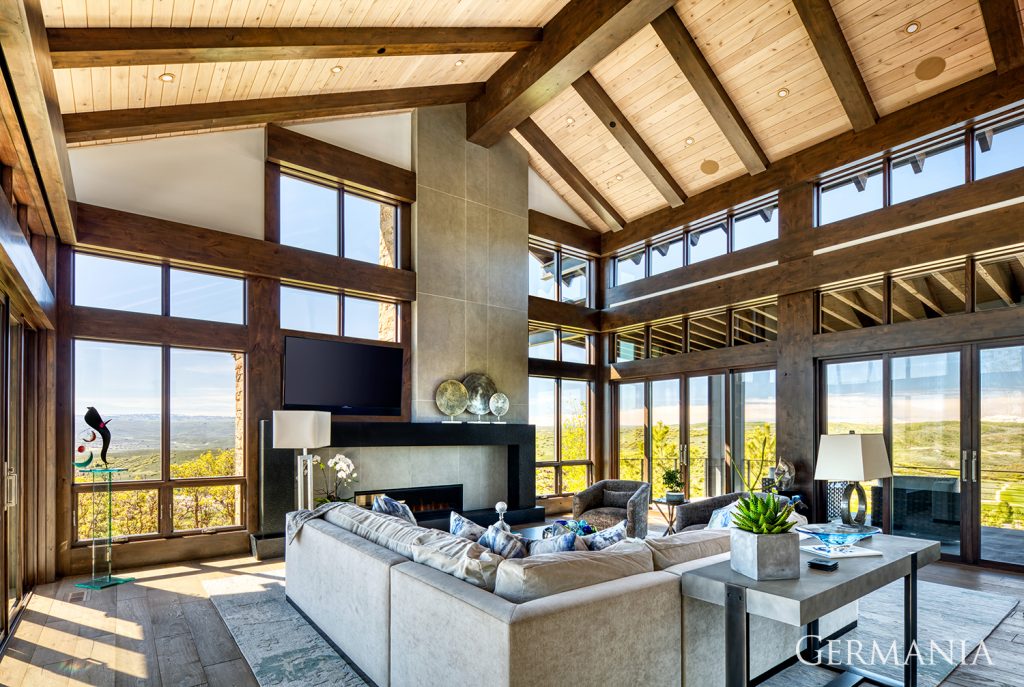 Germania's Commitment To You As Your Dream Home Builder
There are many custom home builders to choose from in Park City, UT, so why should you choose Germania Construction? The custom dream homes built by Germania have developed a reputation for being among the best in Park City and the surrounding region. But aside from a quality home, we strive to give you more. That's what makes us experts when it comes to Park City Custom Homes.
When we set out to build custom luxury homes, we knew we wanted to be more than just a set of hands and a pair of work boots. We wanted to work side-by-side with our clients to help make their dreams a reality. We're passionate about what we do, and we're proud to say that many of our clients are now our friends.
These friendships have formed as we've taken what is notoriously known as a stressful experience and made it seamless, positive, and even enjoyable. After all, isn't that what building a custom luxury home in a dream location like Park City should feel like? Our communication with you is second-to-none from start to finish, we maintain the highest of quality standards for all of our trade partners and craftsmen, and we strive to find quick and workable solutions to any challenges that arise along the way. In the end, we're able to build your dream home in a way that meets your vision and is the perfect mix of quality and value.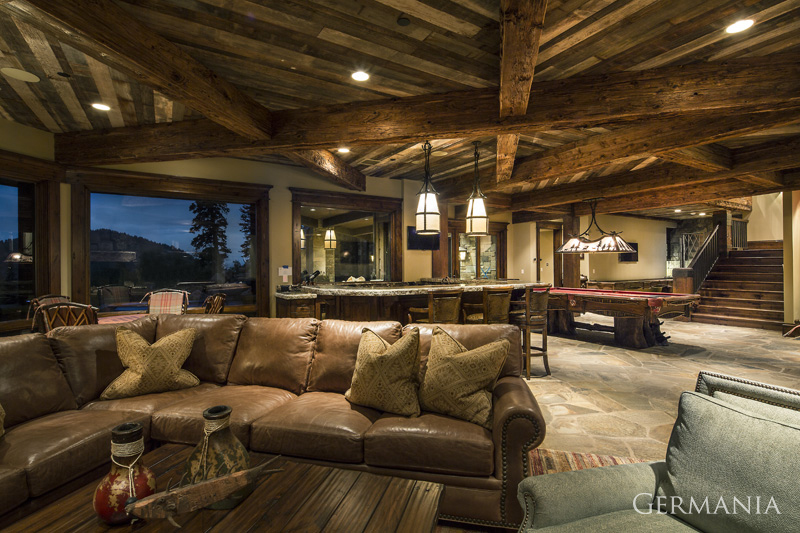 Look through our portfolio to see some examples of our work, and get an idea of what we can do for you. Then contact us to get started building a dream of your very own. Germania Construction are the experts in Park City Custom Homes and the surrounding region.