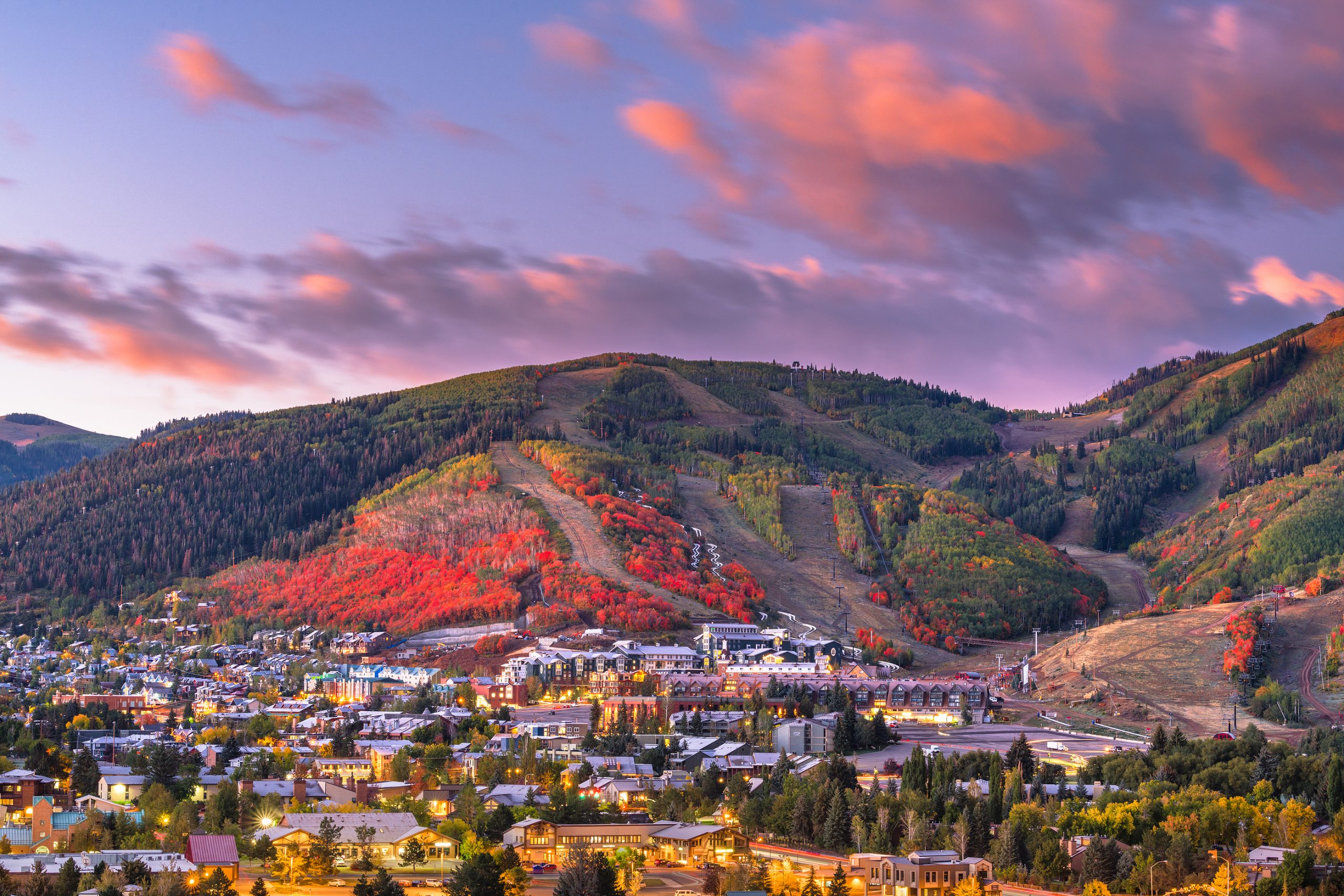 9 Of The Best Things To Do In Fall In Park City, Utah
If you've never seen fall in Park City, Utah, then you've never really seen Park City. Sure, winter in the mountains gets all the glory, but autumn in Park City is when the temperatures start to drop, and the mountains turn a rainbow of colors as the leaves transform into gorgeous shades of red, yellow, orange, and brown. You won't want to blink, for fear you'll miss some aspect of the splendor. But that's not all. There are endless fun things to do in Park City, Utah in the fall.
9 Of The Best Fall Activities In Park City
As locals who love their town, the Germania team knows about all of the great things fall in Park City, Utah brings. Here are a few of the Germania team's favorite fall activities in Park City:
1. Go For A Drive
One of the best ways to enjoy fall in Park City, Utah is to hit the road. Cruise through the canyons and scenic byways and take in the changing landscape. Try one of these recommended scenic drives, or just venture out on your own. Somewhere along the way, find a place to park so you can get out and fully enjoy your surroundings. You'll probably want to bring your camera, and you'll definitely want to roll your windows down and take it slow.
3. Ride A Bike
Did you know that Park City, Utah is ranked as a Gold-Level Ride Center by the International Mountain Bicycling Association? It's no wonder, with more than 450 miles of trails. Beginners and intermediate riders may enjoy the views from the Lost Prospector Loop Trail, while more experienced riders might want to tackle the Mid-Mountain Trail, and experts looking for the best scenery and the biggest challenge can take on the Wasatch Crest.
Every Wednesday from the middle of May through the end of October, local farmers and vendors set up shop in a parking lot at Park City Resort. You'll find fresh produce, handmade goods, food vendors, and even a beer garden. With around 100 vendors participating, it's a great place to wander, nibble, and enjoy the fresh mountain air.
One of the big fall events in the Park City area is Swiss Days. Every year, the Friday and Saturday before Labor Day, the town of Midway, Utah transforms itself into a Swiss marketplace. Midway is a short drive from Park City, and attendees come from all over to enjoy the food, giant craft marketplace, races, parades, live entertainment, and more.
As the air turns cooler in fall in Park City, Utah, it's the perfect weather for hot air ballooning. One of the more unique fall activities in Park City is Autumn Aloft. In the crisp morning air, and cool evenings, spectators can watch hot air balloons take off and light up the sky at this free event in mid-September. Or if you'd like to take to the sky in a hot air balloon, you can book a private ride year-round adventure with one of the several local hot air balloon expedition companies.
7. Play A Round Of Golf
There are 15 nearby golf courses, so spending a day on the fairways is another one of the fun things to do in Park City, Utah. It's a great time to play a round of golf, when you don't have to worry about the hot summer sun or the sometimes unpredictable spring weather. Some of Germania's favorite courses are Glen Wild and Promontory, where you can grab a drink at the Peak.
8. Go Horseback Riding
With all of the rolling hills, vast mountainscapes, and winding trails, one way to cover more ground is from the back of a horse. Whether you are a seasoned rider or a beginner, there are plenty of horseback tours you can choose from.
9. Fly Fishing
Expert or novice, there are a myriad of rivers and streams to choose from for a day (or many!) of fly fishing. And there are just as many fly fishing shops and guides to assist you in choosing the right place and the right gear.
Fall For Park City, Utah In The Autumn And Year-Round
You don't have to settle for the occasional vacation to Park City. Enjoy fall in Park City, Utah every year when you build your custom luxury home here. That way you can also enjoy winter, spring, and summer too.
The Germania construction team doesn't just build houses in Park City, we live here too. That makes us invested in the community, and committed to making your dream come true. Just look at some of the homes we've built, and you'll see that quality, style, and craftsmanship are all part of what we do. If you're considering building a custom home in Park City, give us a call. We'd love to talk through some options with you.
More On Park City:
What To Look For In Your Family's Custom Luxury Home Builder In Park City, Utah
Building Your Dream Home In Park City Is Within Reach
What You Should Know About Building A Custom Luxury Home In Park City
Building a custom home
,
Building a custom luxury home
,
custom home builder
,
custom luxury home
,
Custom luxury home builder
,
fall home park city
,
fall in park city
,
Germania construction
,
luxury home park city
,
outdoor recreation in park city
,
park city custom homes
,
park city entertainment
,
Vacation home
,
what to do in park city