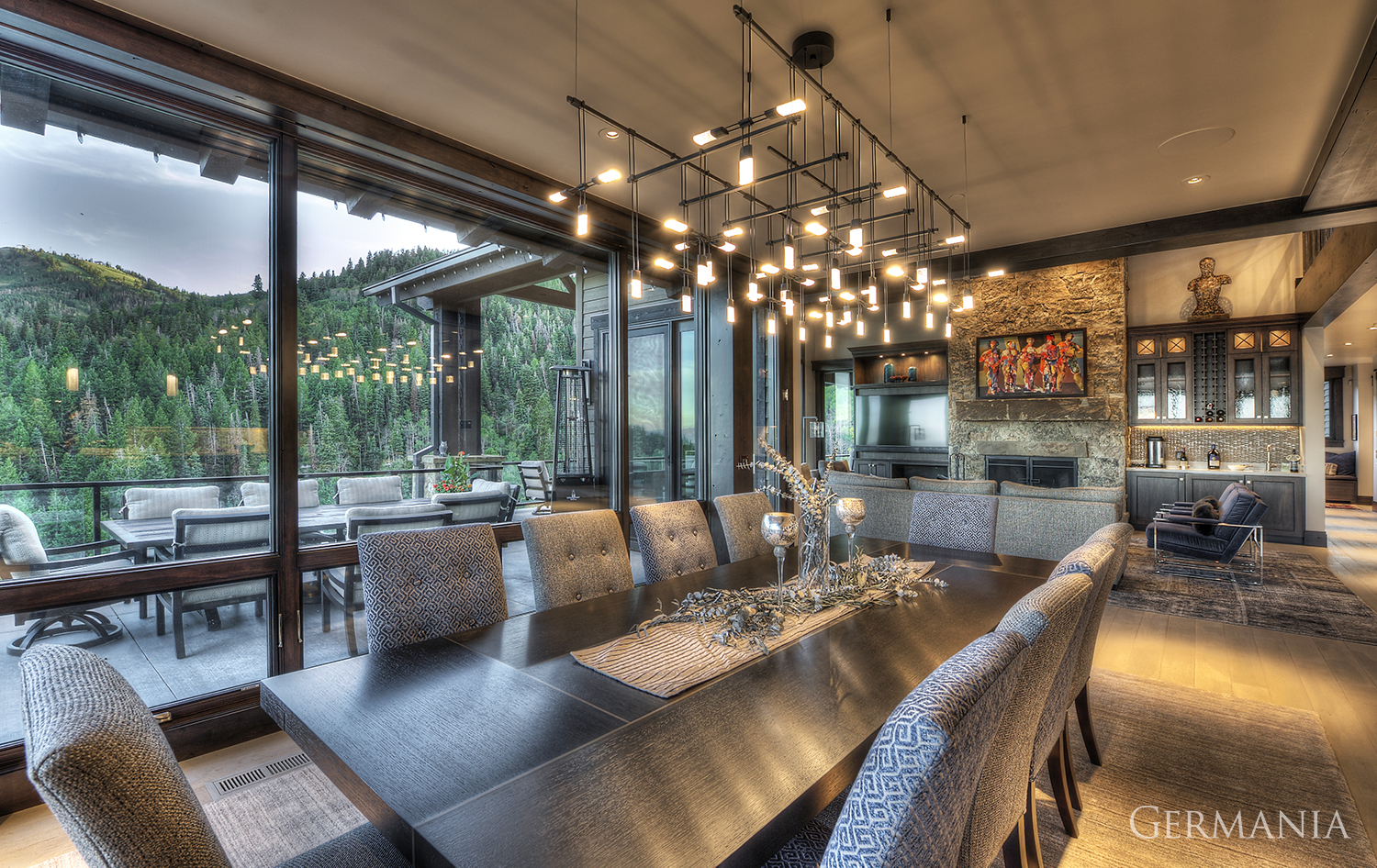 What To Look For In Your Family's Custom Luxury Home Builder In Park City
Some decisions are easy—like whether to have the chicken or the steak or which shirt to wear for the day. Other decisions take more thought—like which car to buy, or where to take your next vacation. And other decisions require thorough research—like choosing where to settle down and picking a custom luxury home builder to design and build a gathering place for your family.
When you're ready to build a luxury home, you want a high-end custom home builder in Park City who values what you value, and has your best interests in mind throughout the whole process. How do you sort through the luxury custom home builders to find the one that's right for you? We have a few things for you to think about as you make your decision.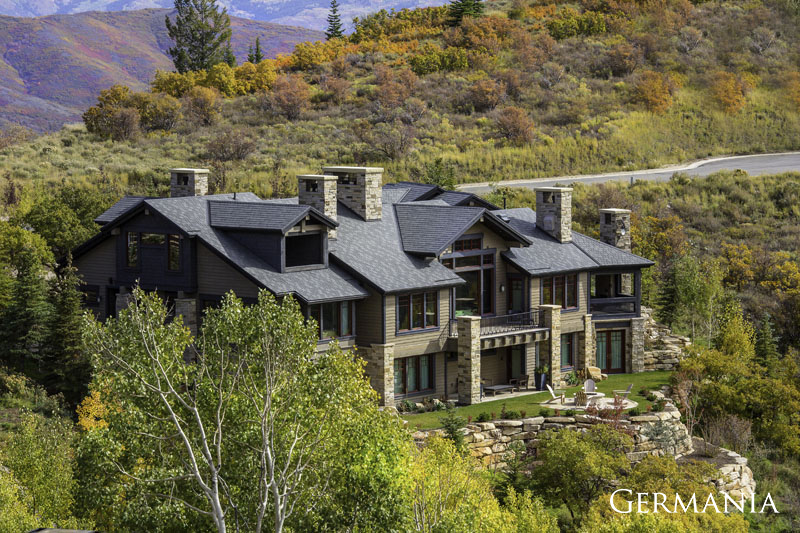 15 Things To Consider When Hiring A Custom Luxury Home Builder For Your Family
The process of building a custom home is different from building a starter or mid-level home. In those instances, it's less about who the builder is, and more about the floor plans they offer, and the locations of their developments. However, when you build a luxury home, finding the right builder is possibly the most important decision you make. As you sort through, and even interview, available luxury home builders in search of "the one," here are some important things to consider:
1. Working Relationship
If you've built a home before, or even if your luxury house is your first experience with new home construction, you likely know the experience can be stressful at times. Your custom luxury home builder should be able to alleviate some of that stress.
Look for a builder who is willing to collaborate with you on your luxury home plan. A team that brings ideas to the table, but also validates your input. You want a home builder who respects you and your vision and works to make that vision reality.
2. Quality of Workmanship
This feels like it should go without saying, but even when you're talking about modern luxury homes, there are builders who will cut corners and sacrifice quality in the name of a faster turnaround, or better bottom line. Look for a builder who has a solid working relationship with subcontractors and who will use the best materials for the job. Search for a builder who inspects the work throughout the process to ensure it is done right from the beginning.
3. Project Management
Whether you're currently living down the street from your new place, or across the country, no one expects you to oversee every aspect of your home construction. After all, that's why you hire a custom luxury home builder in the first place. Ask how the home builder plans to keep you apprised of your project status. Not only that, but ask about their system for managing various projects and ensuring efficiency between them all.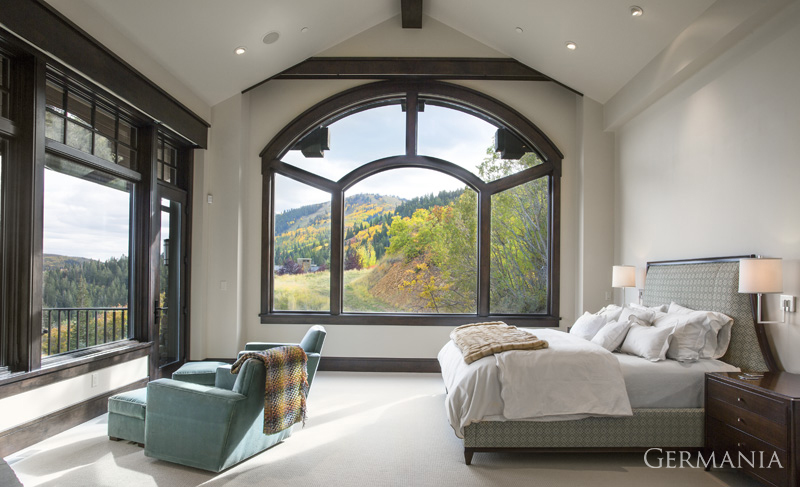 4. Communication
Understanding what is happening on your project, and when it is happening, is a must when building a custom home. A good builder will have communication systems in place to keep you informed on the progress of your project. They will also be available to talk about questions you may have and will communicate freely about any challenges that arise. Be wary of builders who don't provide open lines of communication, or who don't have a system in place to communicate progress.
5. Proven Processes (workflow, quality control and more)
The construction industry has a bad reputation for going over time and over budget on projects. Did you know it doesn't have to be that way? When you're building a custom home, it's important to find a builder who is in the business of luxury homes and knows the ins and outs of the process. Look for someone who is established and has a reputation for doing what they say they will. Ultimately, the way a home builder stays on time and on budget is by having proven processes in place. They have a designated workflow, quality control processes, a system for permits and inspections, and the ability to develop realistic budgets and timelines.
6. Creativity
Whether your dream home includes an indoor lap pool, a custom golf simulator, a wine cellar, or a backyard roller coaster, find a builder who will think outside the box to work your wishes into the plans. This creativity will come in handy during the planning process, and also as challenges arise in the building process. A builder who is able to take a creative approach can find a way to overcome challenges while still delivering on the things you want.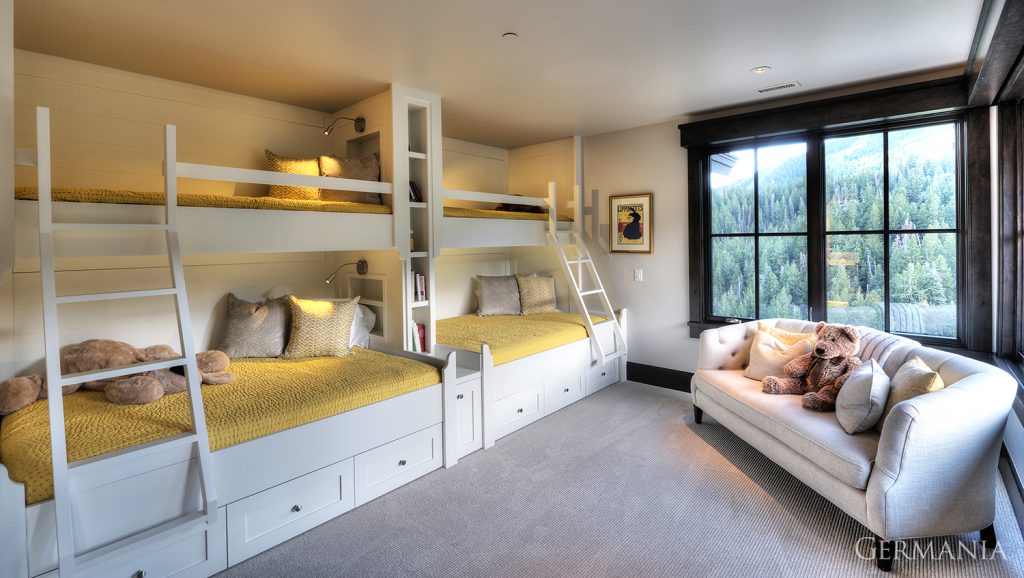 7. Reputation
It's important to do your research before signing on the dotted line with a custom luxury home builder. Find out what people are saying about them. The Internet is a great place to read reviews and get a good sense of what people think, but on a decision this big, you may want to take it a step further. Ask them for references, and be wary of any builder who won't provide them. Talk to people who have used them before and find out what the experience was like from a firsthand perspective.
8. Knowledge Of The Area
Every town, city, and state has different regulations, codes, and building requirements. Similarly, every location also has unique concerns with regards to the elements, the environment, and even the local style. When you want to build a luxury home, select a builder that is familiar with the area, so they can guide you through the process and help you navigate each of these so you don't face unnecessary delays and setbacks. Plus, if the area is new to you, a good builder can even help you get acclimated and show you the ropes.
9. Experience
We're not saying it's impossible for a new home builder to do a good job, but it's a gamble. Do you really want to roll the dice in the luxury home sales arena? Look at how many years the business has been around, and also at how long the employees have been working in the industry. These factors combined will tell you the level of experience you're working with.
10. Variety Of Portfolio
Does your custom luxury home builder only know how to build one type of house? Cookie-cutter houses are not the end goal here. Look for a builder portfolio that showcases a variety of home designs and styles. Their knowledge and ability to construct different styles will ensure they can create your vision, no matter your taste.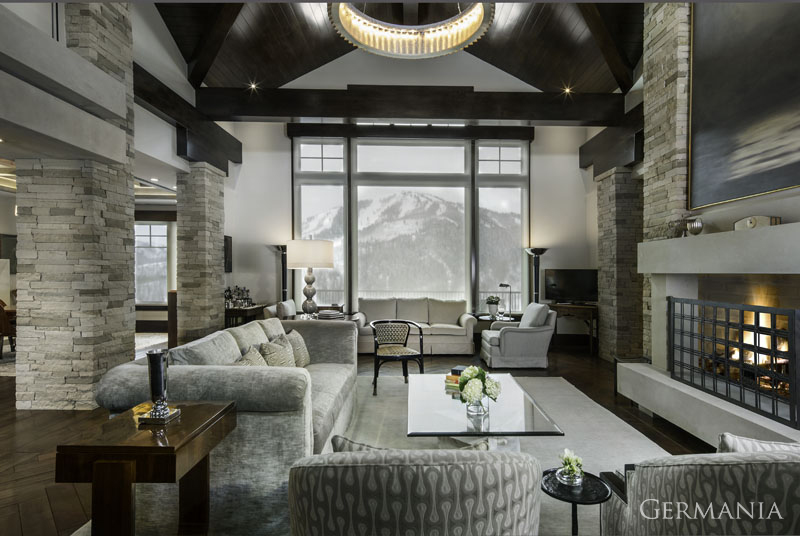 11. Number Of Ongoing Projects
This is a factor that many people wouldn't think to consider. Having multiple projects in the works signifies efficiency and reliability. It can also be an indicator that they have the proper funding to start and finish projects.
At the same time, too many projects can lead to corner-cutting and poor craftsmanship. Look for an estate home builder who is selective about the projects they take on. One who wants to ensure they are working with the right people and on the right projects. A quality legacy home builder strives to have the right balance of work to meet everyone's needs.
12. Good Relationships
Is your prospective luxury home builder a one-stop-shop, or do you have to piece together your own team? A builder that has good relationships with architects and designers can save you a lot of hassle. Because the builder, designer, and architect already have a good workflow, they can be efficient and clear with their communication, which can save time and money, and improve the overall quality.
13. Value Focused And Budget Conscious
While you're likely not building a custom home with the attitude of "the cheaper the better," you also don't want to needlessly throw money down the drain. A good builder is one who looks for ways to economize, without sacrificing quality. Maybe this means staying up to date on the latest techniques and materials that save maintenance costs in the long run. Maybe this means choosing the best materials that are in stock, to keep the project moving and avoid delays. Or maybe this means maximizing the efficiency of the process to minimize holdups and overspending. Whatever the technique, a quality home builder is aware of the budget and strives to stay within it, while delivering the best possible home.
A quality builder also helps customize the budget based on your personalized needs. Not every home buyer values the same things, and a builder needs to be able to account for this. You may want the highest quality door knobs and hinges, but not be as particular about the finishes in the closet. While another client may place a higher priority on extras like slides and indoor basketball courts. The best high-end custom home builders can balance the budget so you get everything you want.
14. Long Distance Building Capabilities
Many people who choose to build a family estate home don't live close to the construction site. If this is the case for you, you'll likely still want to closely monitor the process. Look for a builder with experience working with long-distance clients. They should have processes in place to keep you up-to-date on the status of your home. They should also be easily accessible, so you can contact them at any point to ask questions or get progress reports.
Tools and tech should allow you to manage the construction of your dream home remotely, so there are no surprises on moving day. For example, one Germania Construction client was in Switzerland for the entirety of the construction process. However, using their protocols for long-distance building, they were able to confidently monitor their home progress without stepping foot on the property until it was completed.
15. Experience Building At Altitude
Building a home in Park City, Utah brings a unique set of challenges and opportunities. The opportunities include custom amenities like ski in ski out properties, alpine coasters, access to mountains, and more. While the challenges come in the form of building at a high altitude and selecting materials that will withstand both the winter and summer conditions. You can't bring just any legacy home builder to Park City and expect them to understand all the intricacies of building there. Instead, you want a company that focuses on building in the area and is expert at navigating the landscape.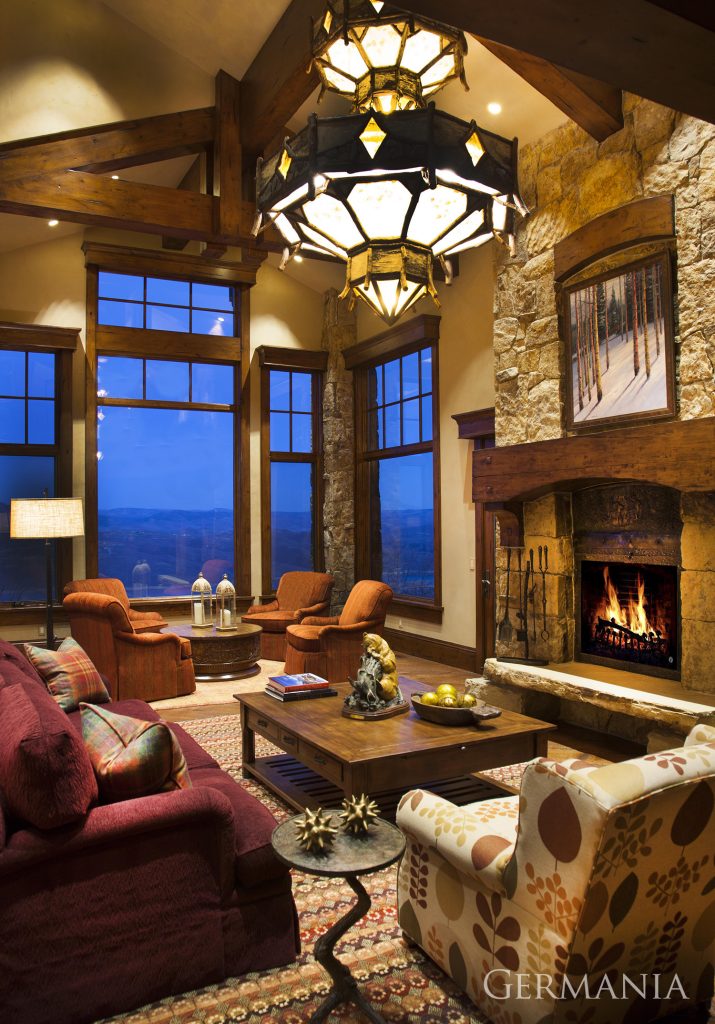 Germania Construction Is Your Answer To Luxury Legacy And Estate Home Building
If you're looking for a custom luxury home builder in Park City, Utah, be sure to add Germania construction to your list. We are one of the best luxury builders in Utah, and with good reason too. We are locals who are committed to our customers and the community in which we live. In fact, we stay friends with many of our clients long after the building process is done.
The Germania construction team isn't just easy to work with, we are good at what we do too. We are sticklers for quality, and one look at our past projects will show you why quality craftsmanship matters. We have built a variety of homes in Park City, Utah, but the constant factor is the satisfaction of our customers.
More On Luxury Homes:
Building Your Dream Home In Park City Is Within Reach
How To Build Custom Luxury Home Without The Headaches
What You Should Know About Building A Luxury Home In Park City
build a luxury home
,
build custom luxury home
,
building your legacy dream home
,
Custom built homes
,
custom home builder
,
custom luxury home
,
Custom luxury home builder
,
custom luxury home builder in Park City
,
dream home
,
Germania construction
,
high altitude building
,
high-end custom home builder
,
Hiring A Custom Luxury Home Builder
,
Luxury home builders
,
mountain living
,
park city custom homes
,
utah custom home builder
,
Vacation home