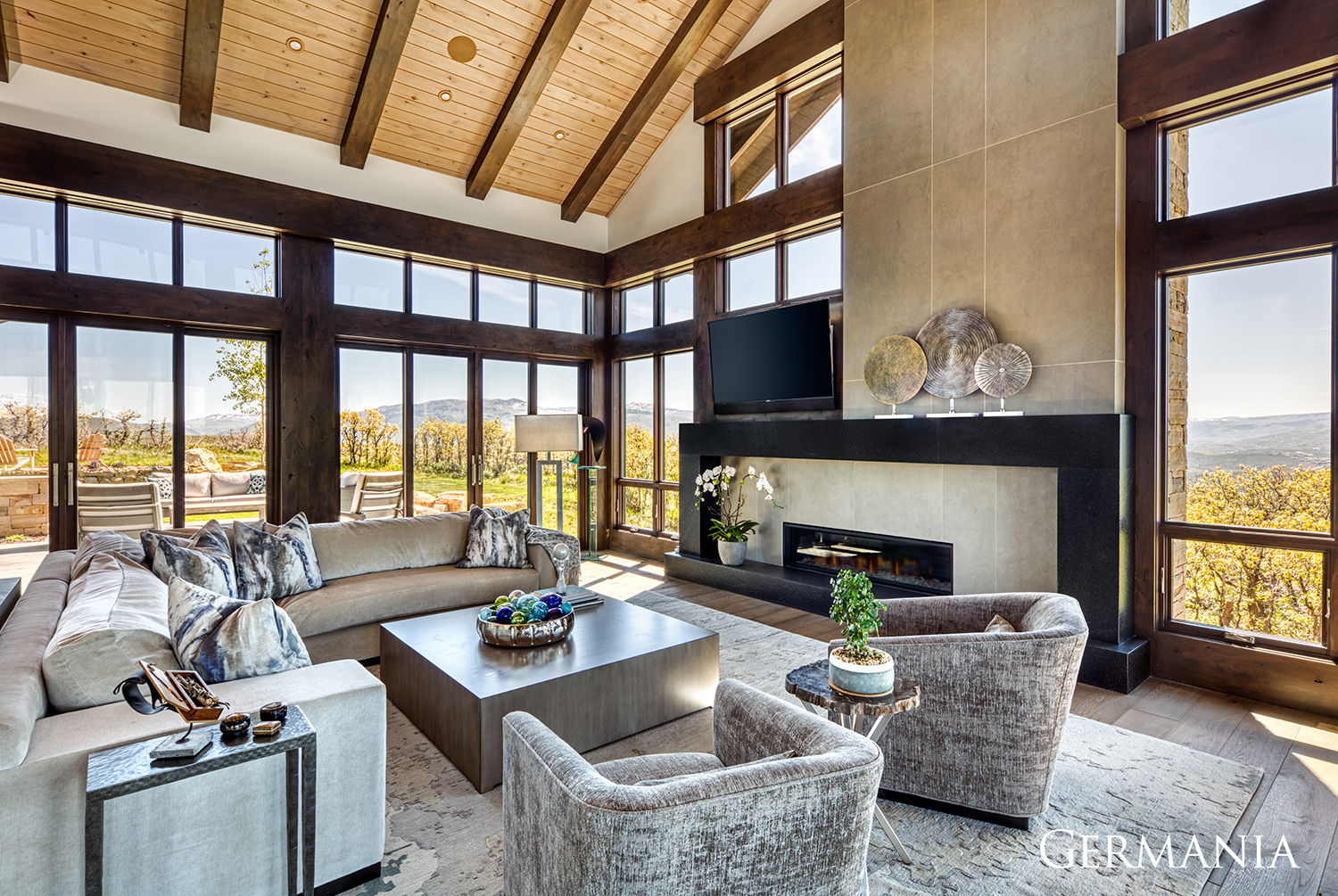 5 Reasons Why Fit And Finish Matters Most for Park City Custom Homes
Every detail of a home, especially a custom, mountain home in Park City, has to be meticulously planned, from the foundation to the light fixtures. Without an almost obsessive level of attention to the fit and finish in a home, you will end up with a home that doesn't meet your exacting expectations. And with such a significant investment, you want a custom home builder in Park City who carefully manages all of the detail in your home. Germania knows the importance of fit and finish, especially when it comes to luxury mountain homes. But what is fit and finish? How can you tell if your home builder considers fit and finish in their process? Why do fit and finish matter? We'll go over everything you need to know about this important design concept so you can find the right builder for your mountain home.
What Is Fit and Finish?
The term "fit and finish" may sound like it is a design concept that is only considered at the "finish" of a project, but the concept is crucial from the very first design. Fit and finish refers to the details of a home, and how those details can elevate a home from standard to luxury.
Fit is primarily referencing the foundational components of a home, and we don't mean just the foundation. Home builders consider fit when they are positioning the home on the property, designing the width of the hallways, choosing ceiling height, and laying out the flow of the home. How precisely all the components of the home come together from the foundation to the roof are considered "fit". If a designer isn't considering fit from the beginning of the project, problems from gaps between your wall and ceiling, failing foundation or other structural issues will be evident at the end of the project.
Considering the rugged terrain and intense weather conditions of Park City, the fit is even more important. Finish refers to the small details that bind the space together, both physically and visually. Take tile in a bathroom for an example of finish—the finish components of tile are the shape, color, size, and layout of tile in the bathroom. If the tile is too large, laid out incorrectly, the wrong color or texture, it can affect the whole look and feel of the room. Choosing a luxury home design team that focuses on fit and finish from the beginning ensures that your home will be perfect.
5 Reasons Why Fit And Finish Matter Most For Park City Custom Homes
There are many reasons fit and finish matter in luxury home design, especially in Park City where the weather conditions change often and the rocky mountain terrain can be difficult to build on. That's why Germania's team hyper-focuses on fit and finish—locking in every detail of the home from the beginning leads to extraordinary custom homes. Here are five reasons why fit and finish matter, especially for custom luxury homes in Park City.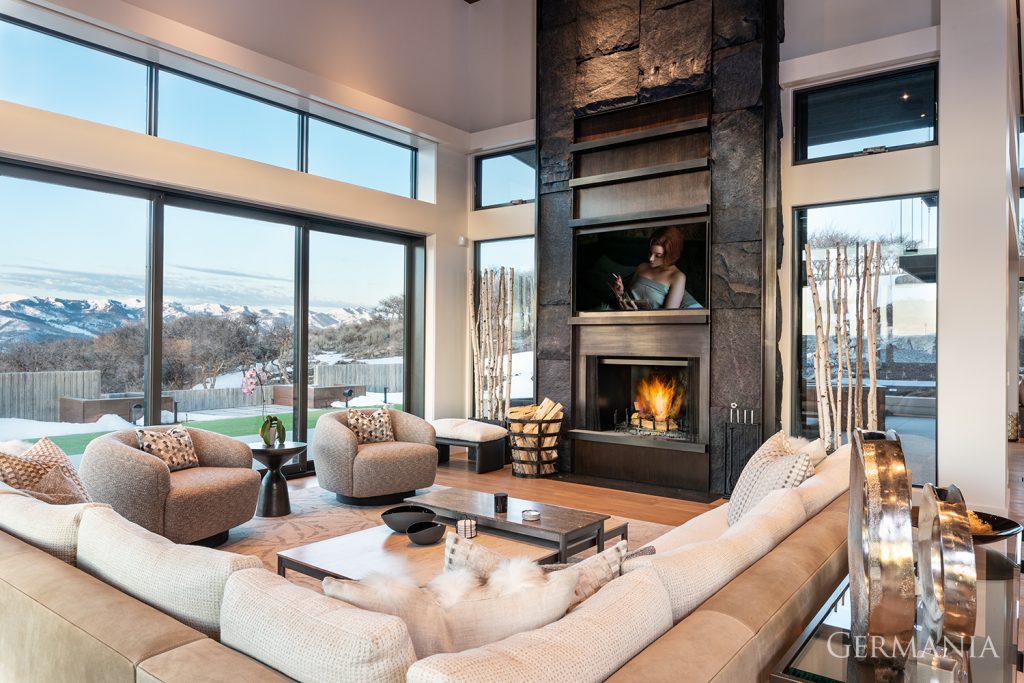 1. Rugged Terrain
Not all luxury home builders are qualified or experienced enough to know how to build homes that will last in mountain conditions. Asking a home builder who has no experience with mountain home building to attempt a mountain home project is like asking a pro golfer to play quarterback in the NFL. It's a whole different game, and your pro golfer is going to get pummeled by the difficulty of mountain home building. You need a team of experienced designers who know how to work with the terrain to ensure that your home not only has a strong foundation but the best views and access to mountain recreation. This expertise is where fit and finish matter in the design process- what does your specific home need to make it a stable, beautiful space for you to enjoy?
2. Changing Weather
If you are building a home in Park City, you need to plan for the difficulties of every season of the year. Plan for hot summers, wet springs, dry falls, and of course, tons of snow in the winter. While each season is beautiful and offers different recreational activities, each season presents specific challenges most home builders don't consider. The fit and finish of a mountain luxury home will be different because of the changing seasons. Adding features like a fire pit on the porch overlooking a mountain vista makes the porch usable all year long, including heated floors in the bathrooms to make a long soak in the tub a little more pleasant in the fall, or adding floor-to-ceiling windows to give the best views of the blossoms in the spring. All of these components are part of the fit and finishes of the home and are specific for luxury mountain homes.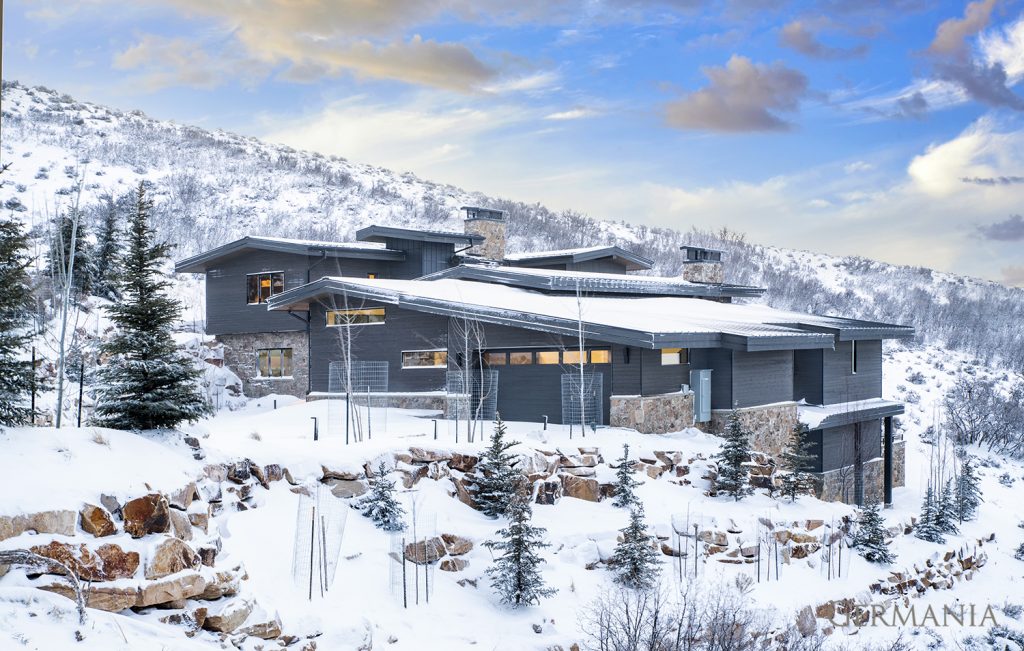 3. Mountain Home Specific Features
A ski-in mudroom, a covered hot tub, expansive, wrap-around porches, heated floors, indoor golfing, and floor-to-ceiling windows are all fit and finish features that take a mountain home from standard to luxury. It takes a builder who knows the luxurious benefits of mountain living to help create a spectacular mountain home. These fit and finish features are Germania's expertise, and our team can make your dream home a reality with our vast knowledge of luxury in the mountains.
4. Luxury Matters
Fit and finish is where luxury is most evident in home design. Without careful attention to every detail and extensive knowledge of mountain home luxury, your home may end up looking and feeling more like a cabin from the old west rather than a luxury getaway. Luxury means something, and our team knows luxury when it comes to mountain homes. From creature comforts like a roaring fire in the primary bedroom to functional luxury like a ski-in mudroom with heated floors, elegance is in the details.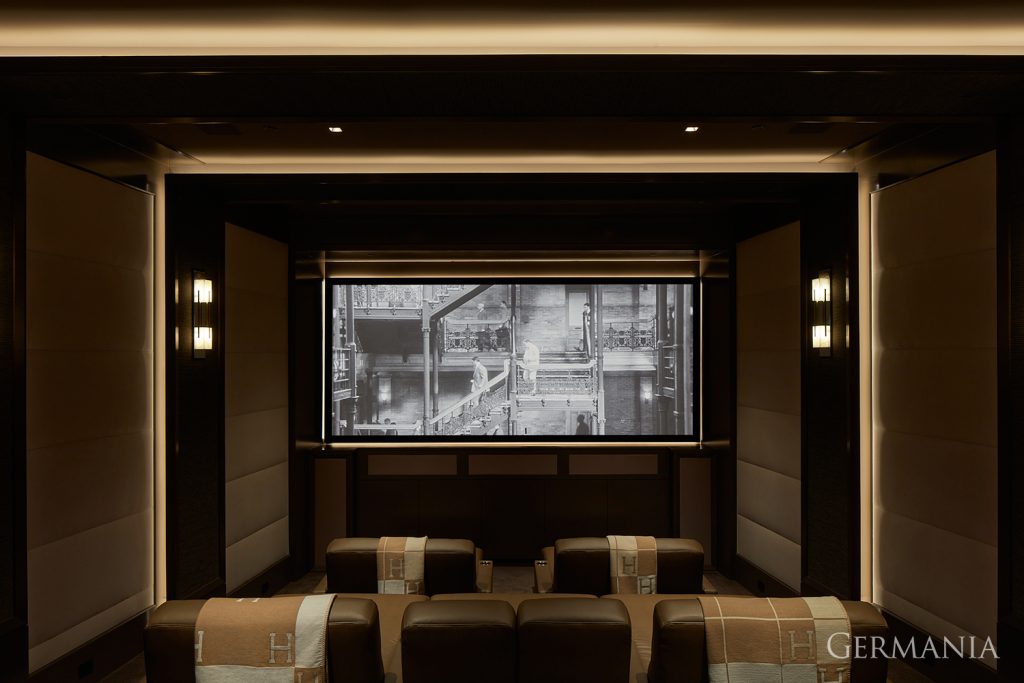 5. You Deserve To Feel Completely Satisfied With Your Home
Obsessive attention to fit and finish is the key to your complete satisfaction with your home, and our team provides that obsessive attention to your home. From our first meeting to handing you the keys, our team meticulously tracks, plans and delivers the fit and finish that makes your home a luxurious haven.
How To Ensure The Best Fit And Finish In Your Park City Custom Home?
Ensuring that your home builder prioritizes fit and finish can make or break your home, but how can you know that your home builder is obsessive about the small details? There are some basic starting points, as well as big red flags to consider when you are looking for a custom home builder in Park City.
First, check their website to see what their images portray—do the details of the home flow together? Does the space feel balanced? Then look for reviews, and if possible speak to someone who has worked with the home builder. When you start meeting with builders, ask what their process is for ensuring exceptional fit and finish. They should have a process lined out, with clear steps and expectations before you break ground. Ask what their warranty is, how they find subcontractors, what materials they use, and how you can effectively communicate with them regarding any issues or changes you want to make. At the bare minimum, they should have a punch list and warranty that you can look at before signing a contract.
Of course, there are red flags that should signal that a builder is not a good fit for your custom mountain home. If they don't have experience working in a mountain environment, if they don't have a set-in-stone process, if they can't give you their philosophy regarding fit and finish, if they aren't experts in envelope construction, and if you can't feel their passion for their work in your first meeting. Trust your gut when it comes to such a big investment, but also use these red flags to help you make the best decision for your home.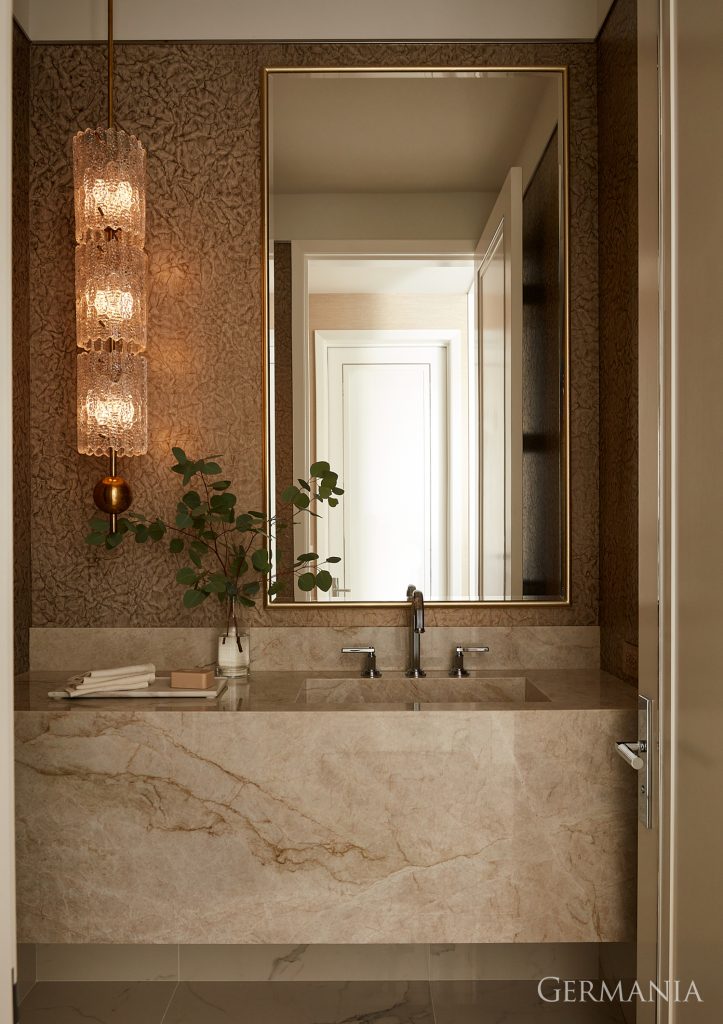 How Does Germania's Process Ensure The Best Fit And Finish Custom Homes
There are three main phases of Germania's process that ensure fit and finish are considered throughout the whole custom home building process.
First, in pre-construction our team of custom home builders considers every component of the design—from site analysis, conceptual design, zoning and code compliance, value engineering, construction analysis, cost analysis, and scheduling, the team considers how fit and to finish will affect the project. This is a crucial step for the "fit" component—this is where we decide how the home should be situated on the lot, what products we use for every part of the project, what codes we need to meet, and how long each phase of the project will take. For Park City residents looking to build their custom luxury home, this phase will tell you a lot about the home builders you've contracted. If this phase seems rushed, incomplete, or you don't have a budget, timeline, and expectations clearly defined, you are with the wrong luxury home builder.
In the second phase, construction, the fun really begins. This is the phase where unforeseen expenses have likely been avoided because of the careful planning for fit and finish in the pre-construction phase. Because Germania's team keeps fit and finish in mind from the beginning, problems with zoning, materials and other problems have likely been avoided. That doesn't mean problems won't come up, but they are likely small or completely out of anyone's control (like shipping delays or materials that show up damaged). Even those unforeseen problems will be dealt with by an experienced team who specializes in Park City home building, and we pride ourselves on keeping our clients up to date with changes in cost, timeline, and job projects. In fact, we are so dedicated to keeping you in the loop that we provide weekly and monthly progress updates with site photos, as well as cameras that are available to allow you to view the site at any time. The construction phase is where some of the biggest issues can appear, but with meticulous attention to fit and finish in the planning stage our team avoids most of those issues.
The third phase, post-construction, is our favorite. This is where the finish really shines- details in the light fixtures, the scale of the windows in your great room, the unique wallpaper in the guest bathroom, all of it comes together to create a cohesive home. This is also the phase where a poor fit will be most evident. Tiles that don't line up perfectly, a light switch that is poorly placed, a bathroom that is too narrow, or even bigger problems like a cracked or sagging foundation can be found in this phase of the process. The team at Germania loves this phase because we see how those problems have been avoided because of our planning and meticulous attention to detail from the beginning. Our clients get a warranty book, we go through the punch list and provide a builders warranty in this phase. We are so confident our work will meet your standards that we offer an unparalleled warranty. Our expert craftsmanship and design leads to your perfect luxury home, and that's why we love this part of the construction process, all our hard work leads to your happiness.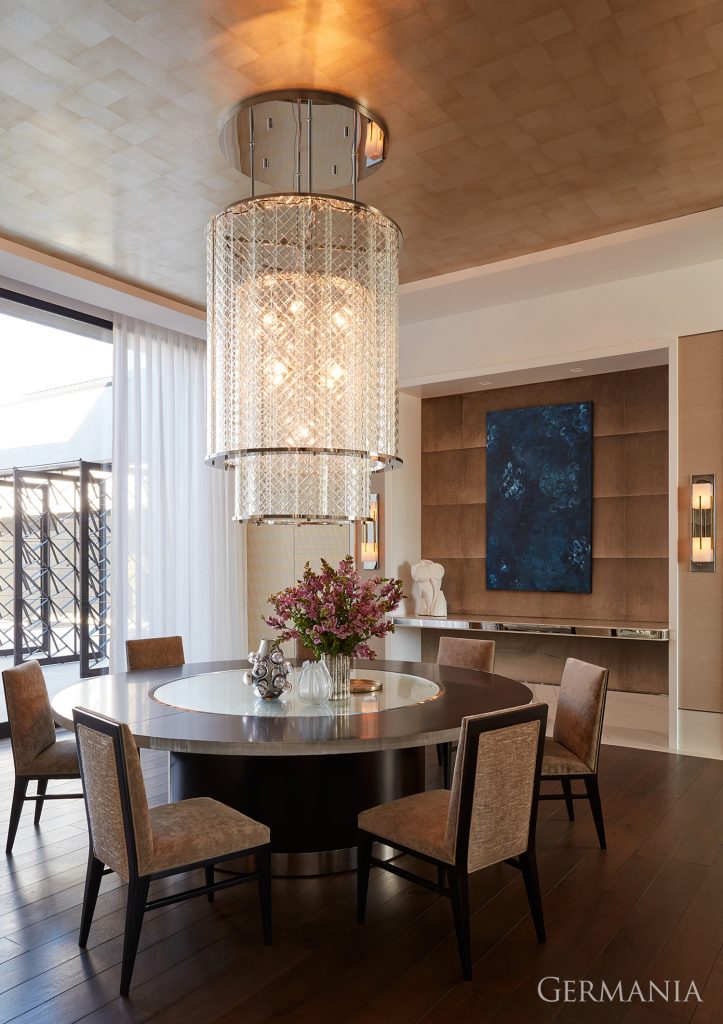 Germania: Home Builders Focused on Fit And Finish
Fit and finish in your home is where luxury really shines through. So many home builders focus on just the bare minimum—walls, floor, foundation, electrical, and plumbing. But our team at Germania focuses on the whole project, start to finish. Our holistic approach makes fit and finish part of the process from the beginning, ensuring that your home exudes luxury from the roof to the foundation. That's why we are the only choice for luxury mountain homes in Park City and the surrounding area—you are guaranteed to love your home and feel the difference of a team who is dedicated to the details. Don't wait to start your plan for your luxury home and contact the team at Germania today!
But lest you think this might be code for ramping up the costs, rest assured that just because we specialize in building custom homes in Park City, it does not mean that we are not cost-conscious. We are constantly on the hunt for the intersection between optimal value and affordability. The optimal value for each client means finding the right product, with the right quality, for the right price. It's what we live for, and we hope that our enthusiasm shows.
More On Custom Homes From Germania
Building Your Dream Home In Park City Is Within Reach
What To Look For In Your Family's Custom Luxury Home Builder In Park City