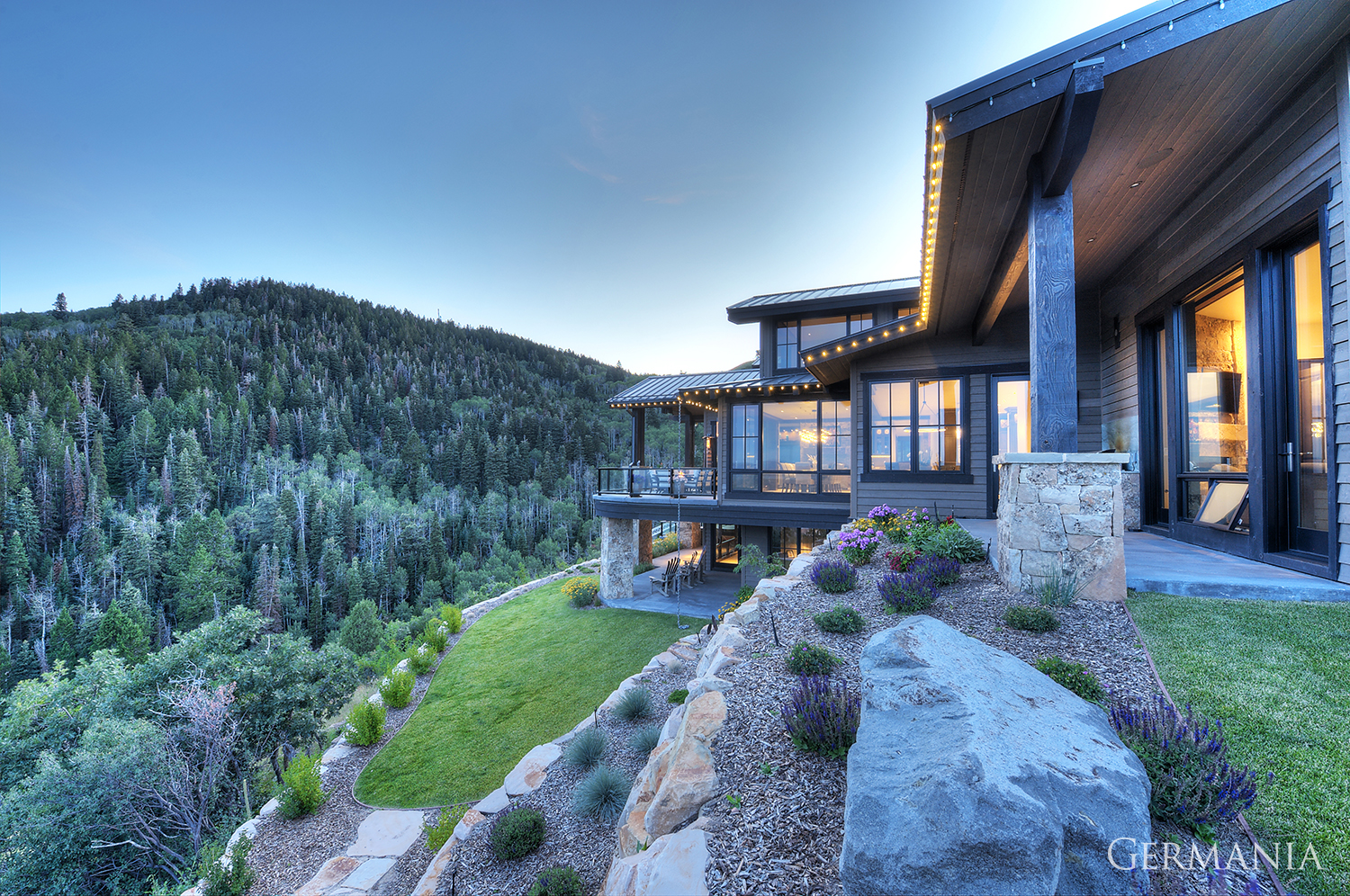 Building A Custom Luxury Home: What Is The Process
Have you ever wondered how to build a custom luxury home? As a custom home builder in Park City, we know it may seem almost magical how plots of land and some raw materials combine to become modern luxury homes. In reality, it requires careful planning and attention to detail.
It's actually expertise, not magic, that makes building a legacy home from the ground up possible. Between the dirt phase and the time you cross the threshold of your finished home, there are endless ways the process can go wrong. At Germania Construction, we've honed the building process to eliminate as many bumps and glitches as possible.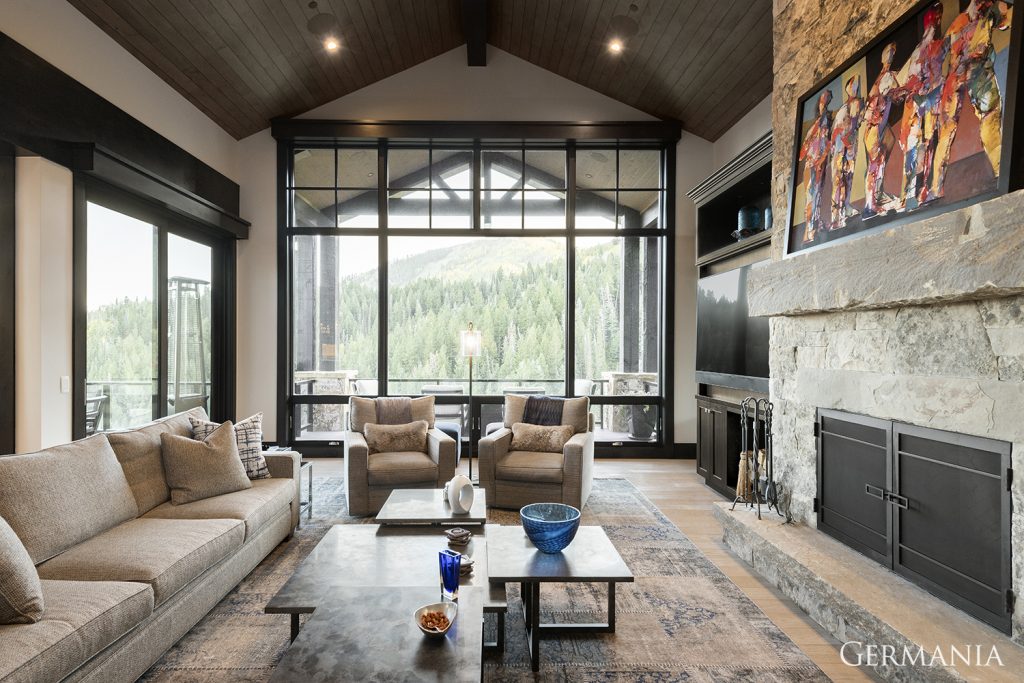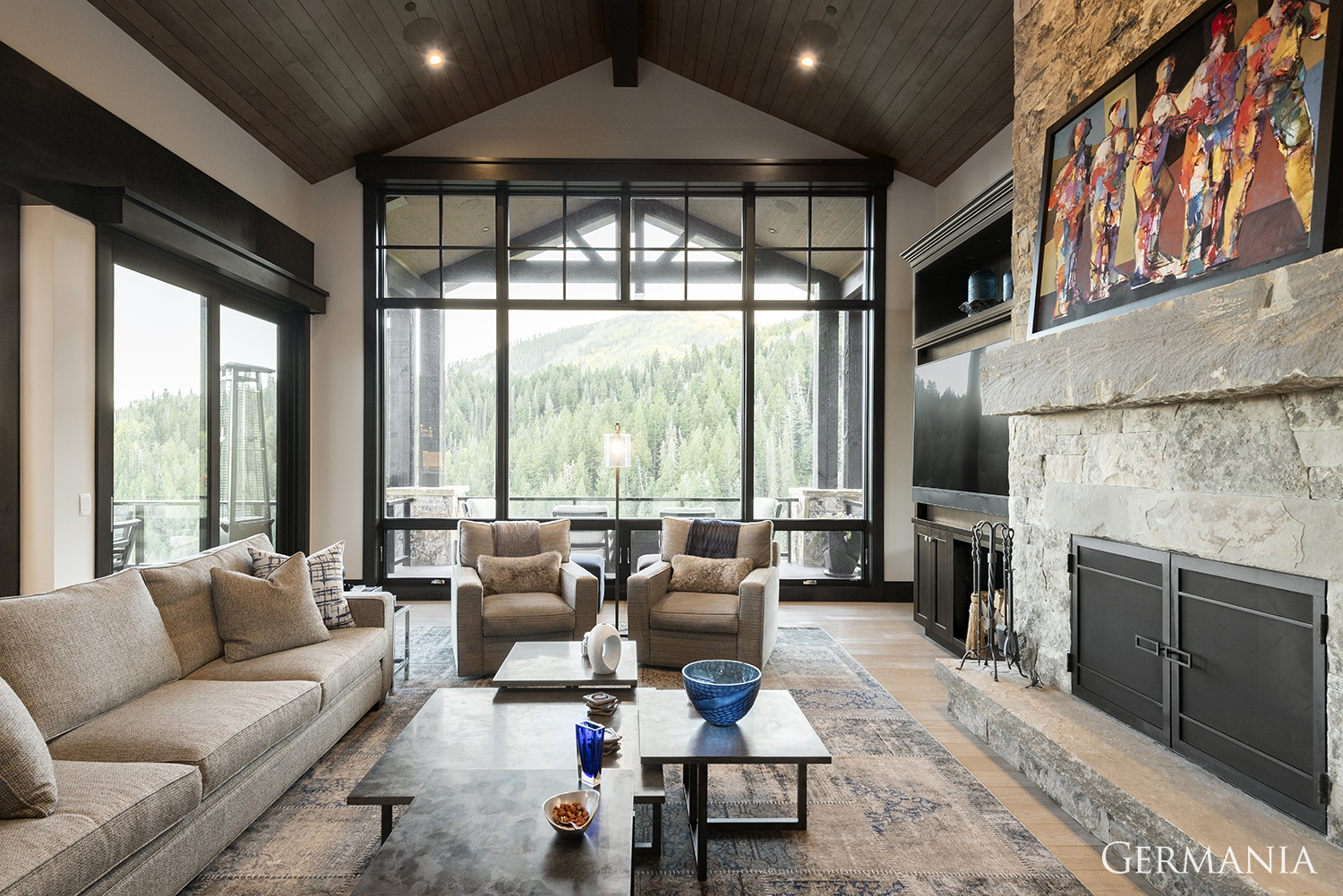 Successfully building a luxury home in Park City takes a team, which is why we partner early in the process with the architect and designer. Together, we value engineer the home to create a well-tailored set of construction documents. In the end, this leads to benefits in cost savings, scheduling, and an all-around higher-quality home. Here's a little more about how we build a luxury home at Germania.
What To Look For In A Park City Custom Home Builder
There are a lot of Park City custom home builders to choose from, so how do you know who to pick to build your dream home? Here are five characteristics you'll want to see when vetting custom home builders in Park City.
1. Familiarity With The Area
A luxury home builder in Park City shouldn't just know how to build a beautiful home, they should know how to build a beautiful home that is perfect for the area. This means having in-depth knowledge of the area, the unique climate challenges, the building laws and regulations, and the community as a whole. Germania Construction only builds Park City custom homes. It's where we live, work, and play, and we know the area better than anyone.
2. Attention To Detail
Whether your Park City custom home is going to be your main residence, or a vacation gathering place, it should stand the test of time. Look for a builder with a reputation for quality. If possible, talk to previous customers about their experience and learn how their homes have held up over the years.
3. Easy To Work With
Building a home can be stressful. A homebuilder should make the experience easier, not more difficult. Our home building process is so collaborative that we tend to stay friends with our clients long after we wrap a project and turn over the keys. We spend a lot of time getting to know our clients and learning what they want and need. Then we do our best to make the process as smooth and easy as possible.
4. An Established Process
As you search for a luxury home builder in Park City, look for one with years of experience. Time spent in the business means they have a track record. It should also mean they have a process in place to make the homebuilding experience flow smoothly from start to finish. They should be able to work and communicate efficiently with you, even if you travel, or don't live locally.
5. Unique Designs
A custom home should be just that—custom. You're beyond cookie cutters, so you want someone who can offer you the designs and details you're looking for. Germania Construction works with several reputable architects, so you can find one that fits your style and can design a home with all the details you want.
Building A Custom Luxury Home Phase 1: Pre-Construction
Long before the first hammer is swung, or shovel of dirt is lifted, what every home needs is a plan. We're not talking about a blueprint, although it certainly needs that too. Whether you're building a modest getaway or a luxurious modern mansion, there are a number of steps that need to happen before construction can begin. Here's how Germania construction tackles those steps:
Site Analysis
We look at everything from the size of the lot to the composition of the soil. This helps us confirm that the site is suitable for construction, and won't need any extra fortifications that weren't accounted for in the financial plan.
Conceptual Design
We run through the different ways your home can sit on the lot. The goal is to find the best view and maximize the space of the lot, all while taking into consideration any building limitations we found in the site analysis.
Zoning and Code Compliance
You know the saying "measure twice and cut once?" This is the "measure twice" step. Prior to building a luxury home in Park City, we go over the requirements set forth by the town, county, state, etc. to make sure everything is in compliance. This is one benefit of working with local luxury home builders. We know the requirements forward and backward, so we don't miss anything.
Value Engineering
Does the scope of this project fit within the financial scope? This step aims to ensure it does. If there is anything out of alignment, this is where we consider alternative materials or approaches that will save money. It's much better to forecast things like this than to try and search for solutions mid-build.
Construction Analysis
All of the construction and design documents are reviewed in this step to make sure they are executable and to identify any discrepancies.
Cost Analysis
Bids. Bids. Bids. Estimates and bids are collected from all of the subcontractors and trades during this step. They're all combined into one big estimate book, and the cash flow analysis is created.
Scheduling
The final step of the custom home building pre-construction phase is creating a construction job schedule. This includes critical milestones that need to be met along the way to finish construction on time.
Building A Custom Luxury Home Phase 2: Construction
With all the planning taken care of, the fun begins. Construction! Like the pre-construction process before, this part of building a custom home has several steps.
Schedule Maintenance
Keeping track of a construction schedule is no joke. It must be constantly managed and adjusted throughout the project to make sure the work keeps moving forward and is completed in the proper order.
Cost Control
Unforeseen circumstances, change orders, and delays can make the cost of a project skyrocket. Our goal is to minimize all of these throughout the home building experience.
Site Monitoring
We keep a close eye on site conditions to make sure existing vegetation is protected.
Environmental Assessment
This is where we look for local sourcing opportunities and consider green building methods and materials we can utilize.
Project Management
Luxury custom home builders rely on subcontractors and tradesmen to do much of the construction work. We have to manage their schedules, as well as make sure their work is up to Germania construction standards.
Status Reporting
We never want you to feel like you're in the dark. We provide weekly and monthly progress updates, including site photos, to our clients. Cameras and job reports are also available for the client to view at any time. So even if you're far away, you can see exactly what is happening with your custom luxury home.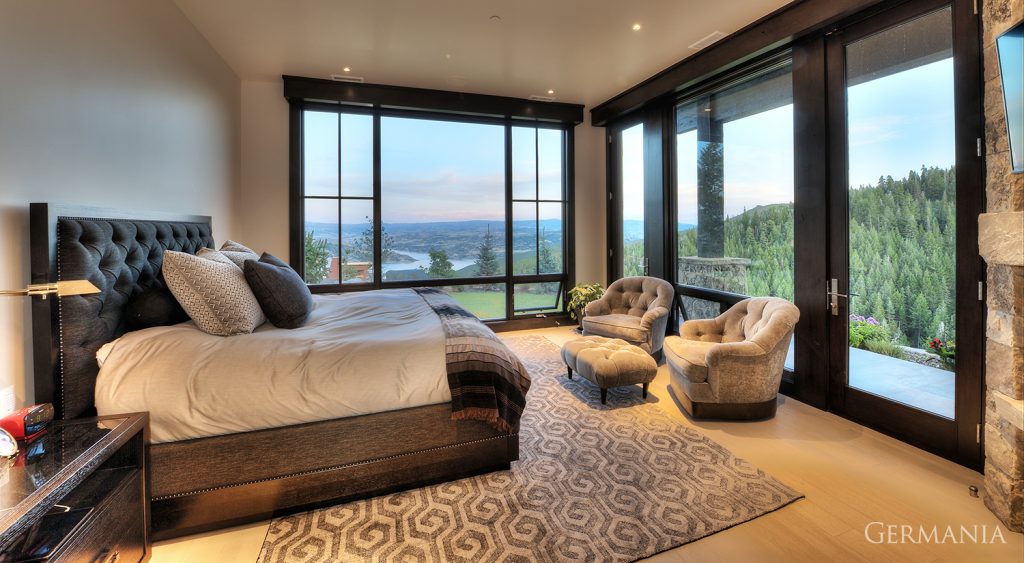 Building A Custom Luxury Home Phase 3: Post-Construction
Even after the home is built, our work is not done. We stand by our work and craftsmanship and provide the following services to give you peace of mind when you move into your new home.
Warranty Book
Your new home comes with a two-year warranty package that we outline in an easy-access warranty book. We also provide a maintenance schedule, so you know how to care for your home. Each homeowner also receives a one-on-one walkthrough with subcontractors to learn about system operations and maintenance.
Punch List
If there's anything amiss, we will make it right. This final walkthrough allows the homeowner to identify items that still need to be completed or any work that doesn't meet their expectations. We fix these things before move-in day.
Builder's Warranty
We're so confident that our work will meet your standards that we offer an unparalleled warranty. We take pride in our workmanship so you can take pride in your home.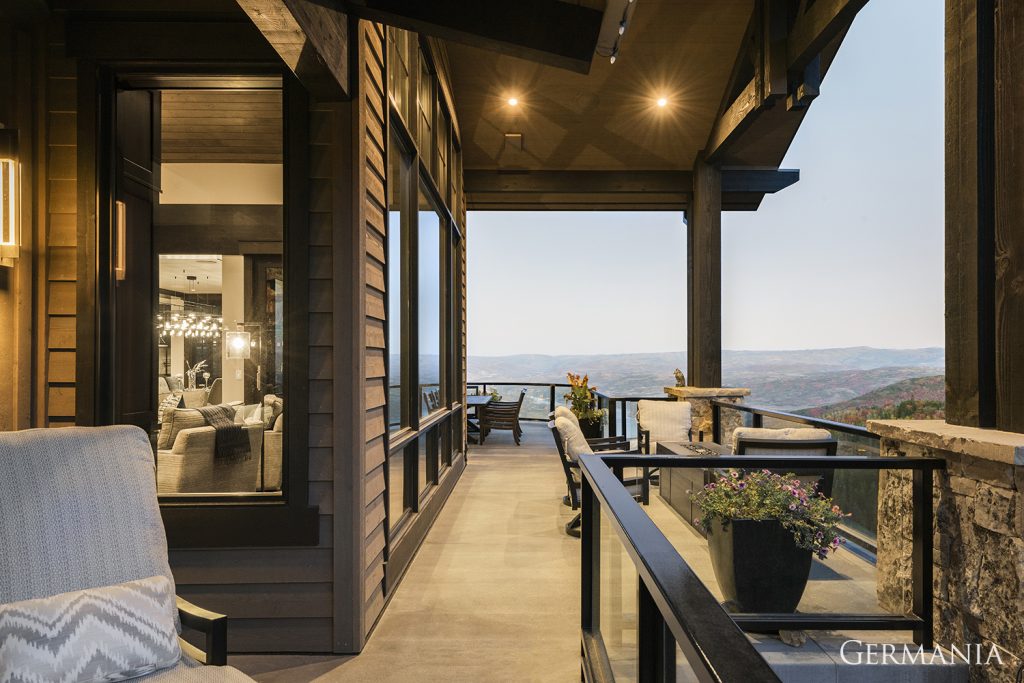 Build Your Dream Luxury Home With Germania Construction
When it comes to luxury home builders in Utah, Germania construction is among the best. Our processes are unparalleled, and we go above and beyond to ensure we build a luxury home you love. That's just one of the reasons why people choose to build with Germania.
The smooth building experience has set Germania Construction apart as one of the top Park City custom home builders. Many of our customers don't live nearby during construction, so we have developed ways to keep them updated and involved from start to finish. In fact, we have such a good working relationship with our clients, that we tend to stay in contact even after they move into their new homes. We're not just building homes, we're building a community.
If you're considering building a custom home in Park City, Utah, or looking for someone to build a legacy home for you and your family to enjoy for years to come, take a look at the Germania construction portfolio to see some examples of the beautiful work we do. Then reach out to us and schedule a consultation call. We would love to talk with you about your dream home!
More On Custom Luxury Homes:
Who Offers The Best Residential Construction Services In Park City
What You Should Know About Buildling A Luxury Home In Park City