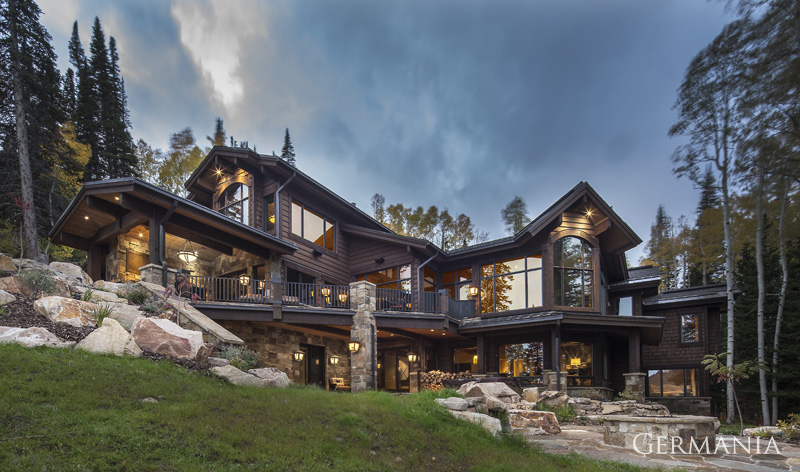 11 Must-Haves For A Park City Custom Home
You know what you want from your property, and that's likely what brought you here now! And the most important series of questions to ask yourself and propose to your custom home design team are the ones that answer how you will be using your home: Will this be your retirement pad? Equipped with rooms for family and friends to stay? Do you have young children at home? What would make your and their lives more easeful and accommodating? A playroom? Sports and activity rooms where spilled paint creates a bonus style flair? What about your fur-babies with their own set of very specific needs? A dog bath/shower with quick and easy access to outside? And then there's the skiing and hiking access that, doubtless, brings anyone and everyone who dreams of their "castle on a hill" in Park City. Do you want ski-in ski-out capabilities? What about a gondola up to the slopes? Hiking trails from your backyard that can easily be cross-country ski or snowshoe trails in the winter? There are endless possibilities of what your custom home can offer you, and just as many reasons to create and manifest said possibilities in your home. And Germania is well-versed in the language of creating and materializing all that you desire your mountain home to be.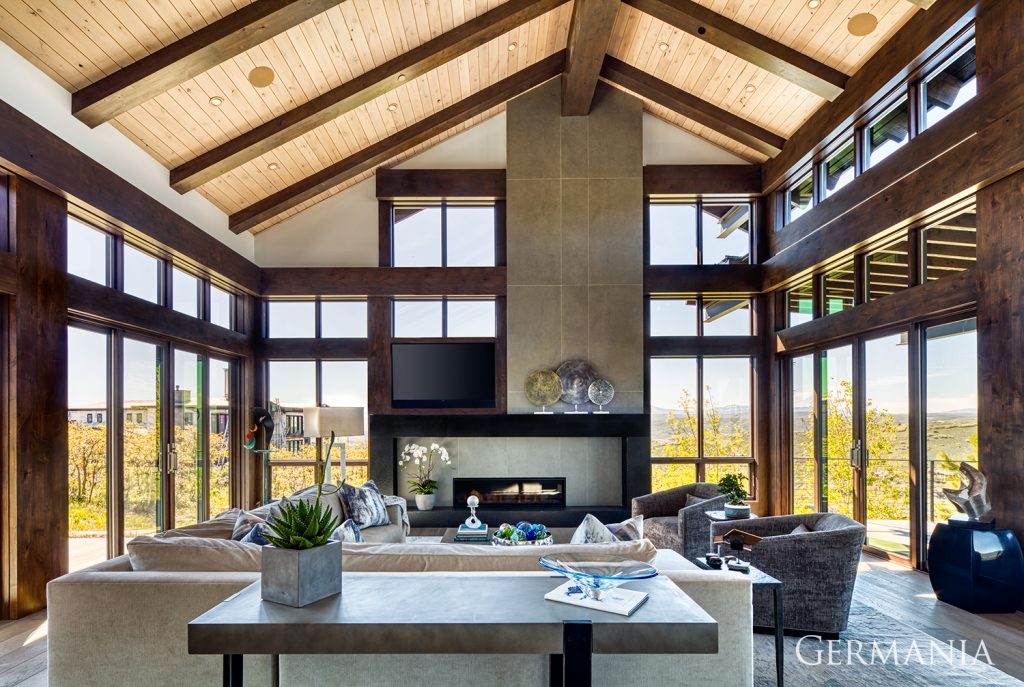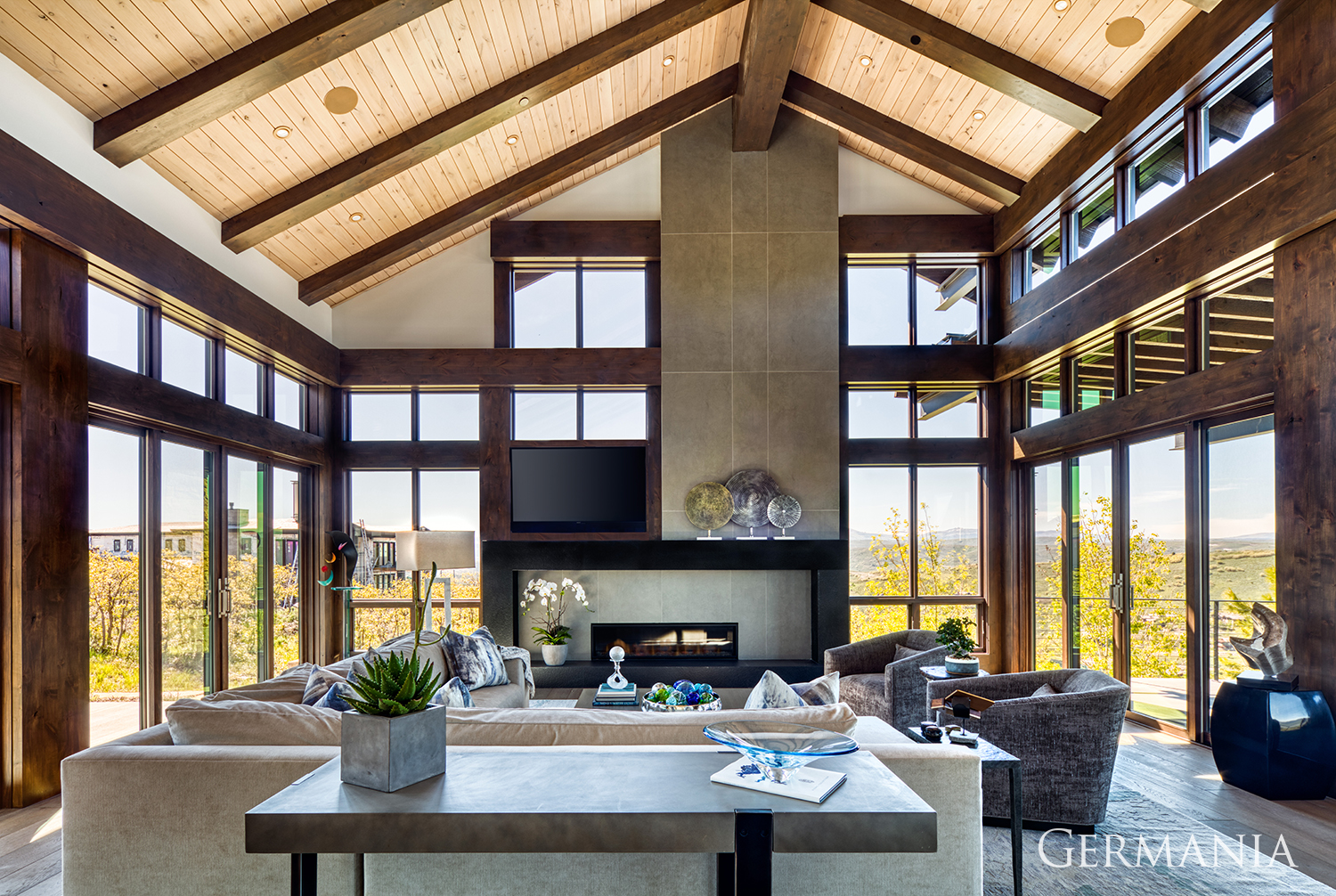 11 Must-Have Features For Your Park City Custom Home
There's absolute purpose in your choice of locale for your custom home. And by choosing Park City, you know it offers its residents beauty beyond measure, and your home offers you comfort within that! And there are certainly many comforts available to you to increase your ease and livability in your custom-you home. Here are some of our favorite features we love to see and add to the homes we build. Some are season-specific, but all are worthwhile additions!
1. Floor to ceiling windows to take in the sunsets, the sunrises, the wildlife, the foliage. Every bit of what nature creates is yours to watch in awe from every room of your house when you open up the view this way.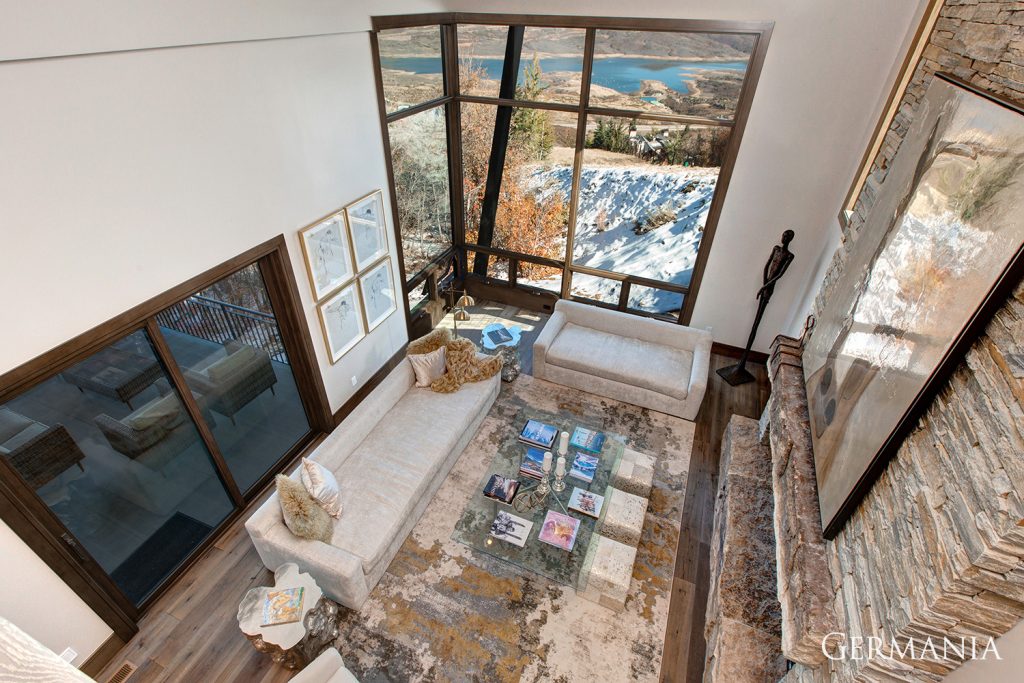 2. Outdoor living areas and wraparound decks with fire pits and heated concrete flooring so you can relish in the fresh air during any season.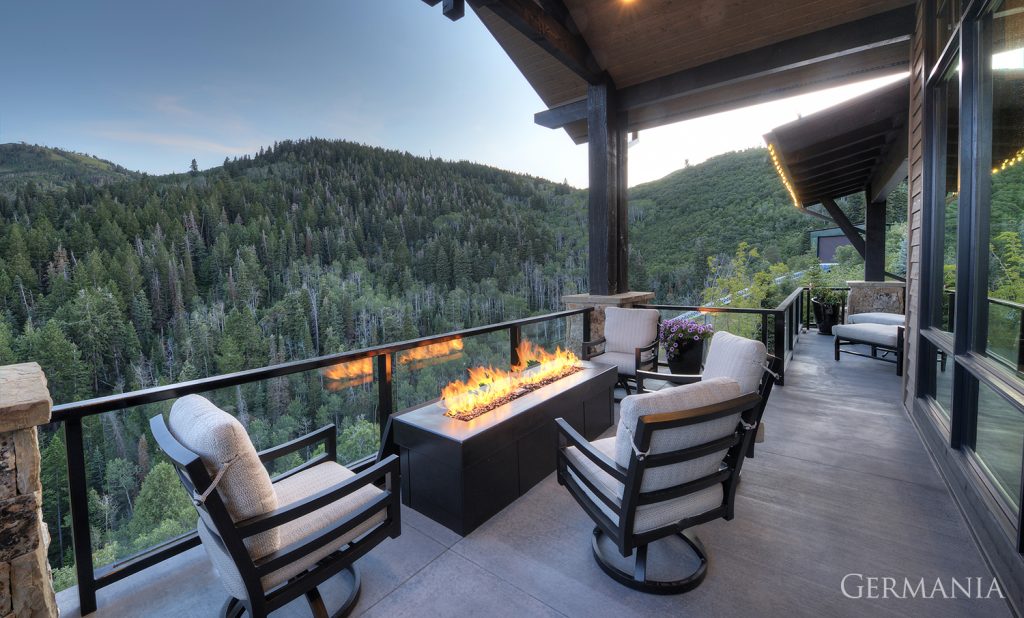 3. Extend the heated floors to the interior, and you will never be without complete comfort with every step you take. Taking off your ski or snow boots in the winter and putting your feet to the ground will never result in the shock of cold again. That sounds pretty blissful, indeed!
4. Add to that a mudroom where you can comfortably take off your shoes, boots, and keep the elements confined to one area of your house.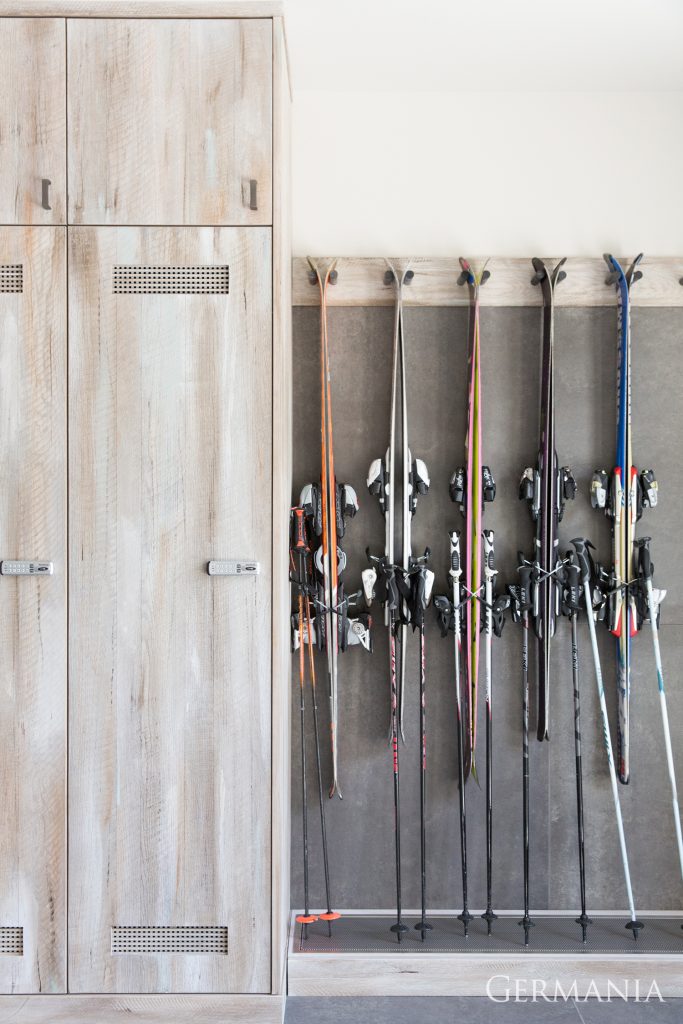 5. The strong companionship between luxury homes and vaulted ceilings needs special mention. The openness it provides, and the all-out sheltered atmosphere you get from such large-scaled spaces is unequaled, and no custom mountain home seems quite complete without it.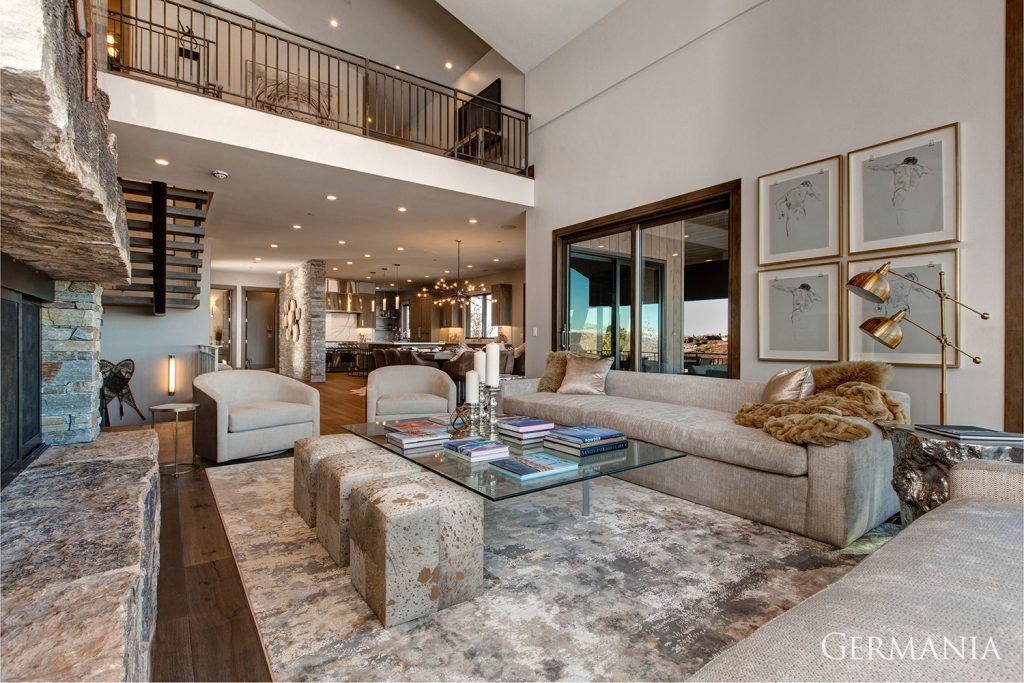 6. An indoor heated pool with a view is winter comfort at its finest. Watching the glow of snow as you engage in buoyant water therapy—sounds like a perfect dream!
7. Spa-style bathrooms with open views, free-standing tubs, vanities…everything you could imagine to treat yourself with luxury and comfort.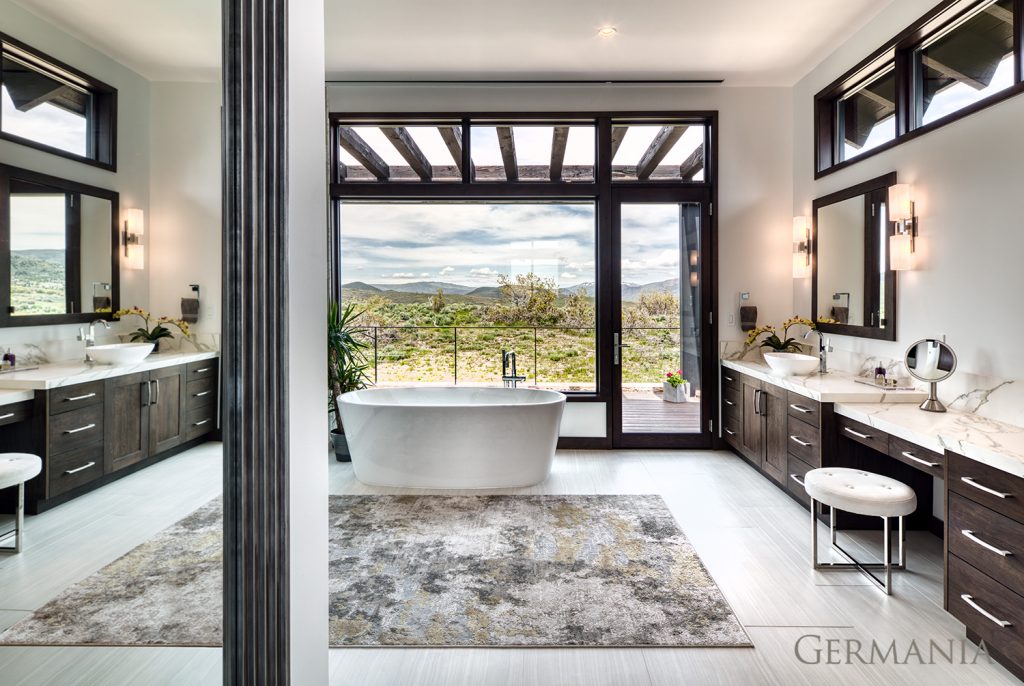 8. The addition of an elevator offers so many benefits, namely for wheelchair access. Further functionality provides an easeful way to get groceries from the garage to the kitchen, especially if your garage is on a basement or lower level.
9. Having your own library is a design aspiration for many—the fireplace cracking, a sinkable soft lounge chair or couch to nestle in, all while being surrounded by a wonderful display of all your favorite books.
10. Ski-in, ski-out abilities, or even a gondola to take you straight up to the slopes from your front door!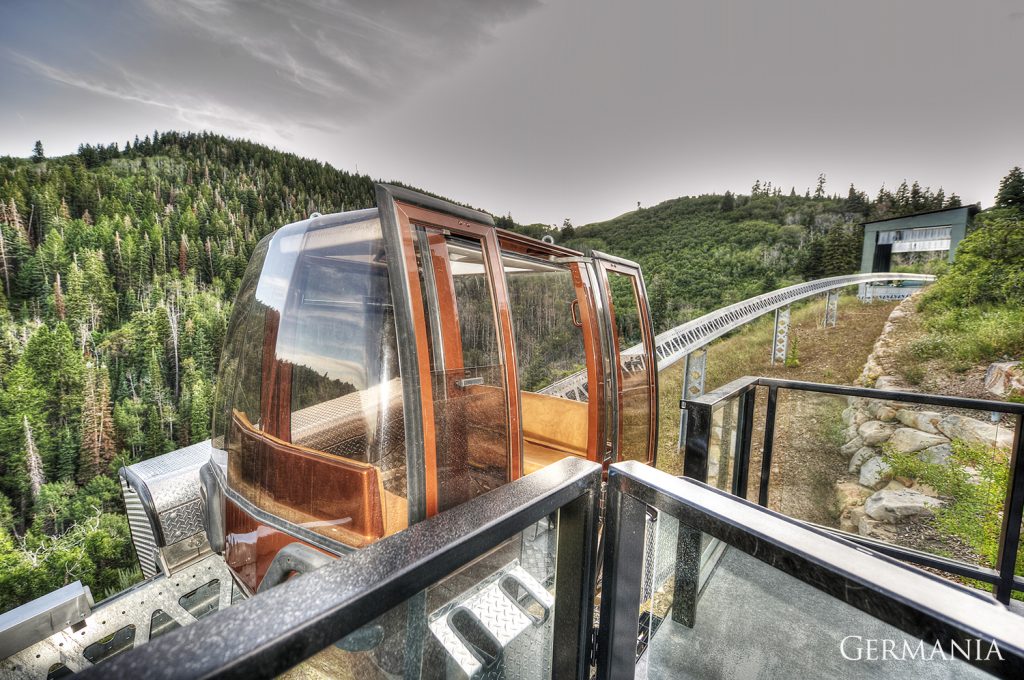 11. Having a private wine cellar and a bar is certainly a favorite addition to any custom home, and your bar is sure to have the exact ambiance you always want.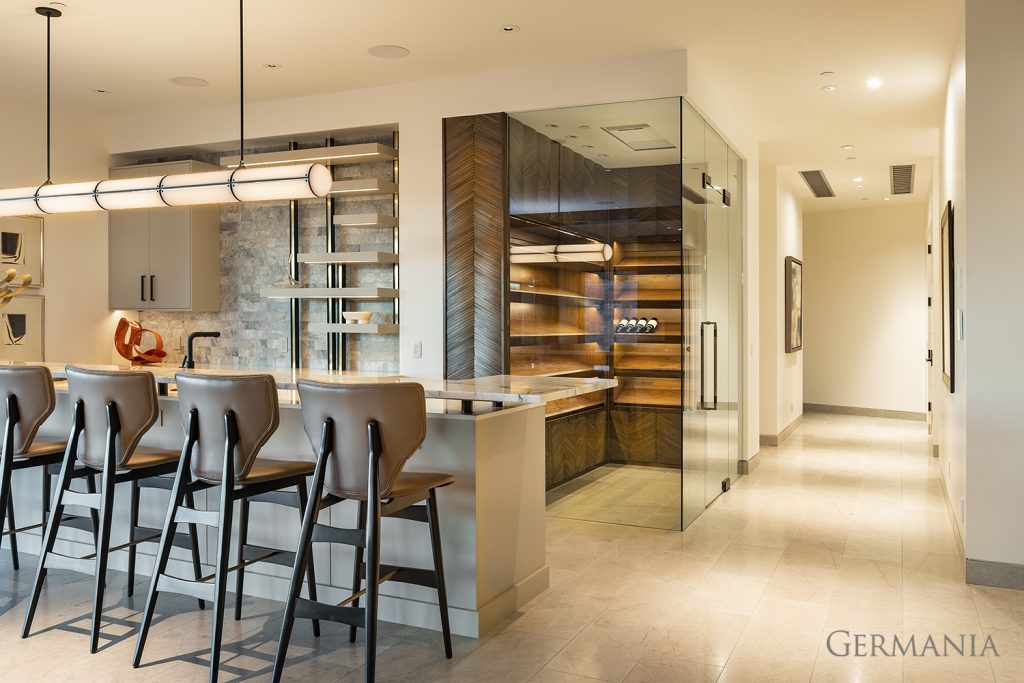 Why Choose Germania For Your Custom Park City Home?
The mountainous landscapes of Park City, Utah prove to be one of the most beautifully serene places to build a custom home. Outdoor enthusiasts from all around the world come to enjoy the quiet majesty of the mountains and the enthralling enjoyment of the slopes. Everything that you can ever imagine wanting from your living space and the surrounding landscapes of your very own backdoor can be found when you build your luxury custom home in the Wasatch Mountains with Germania.
Innovative Materials And Technology:
As your premier Park City residential contractor, we at Germania rely only on the very best materials and technologies to get your home built right. We use the finest materials and the highest quality technologies and innovative tools on the market to ensure your home has the most pristine finishing touches and features to make your life more enjoyable.
Qualified Professionals/Residential Contractors:
When it comes to work ethic, professional training, and the latest building information systems, Germania is your expert building team of choice. Every project we complete, we complete it with efficiency and style, resulting in consistent craftsmanship and unmatched quality that you can feel joy and pride in.
Custom Designs For Your Home:
We understand your home should be as unique as you are, and when you choose Germania, our professionals will work closely with you to bring every design and detail you envision into reality. We offer a variety of individual design solutions and use innovative tools and technologies to make sure every aspect of your home is completed flawlessly and exceeds your expectations.
Successful Design Experience:
When you meet with one of our design experts, we go through any and all anticipated worries you may have when planning up your custom home. Your comfort and confidence in how your home is constructed are important to us, that's why we offer portfolio images of past projects as well as direct client testimonials so you can know you're choosing the premier builders for your home.
Budget-Friendly Service:
Beauty, style, and elegance are achievable and affordable when you work with us. Being a local residential contractor provides us with relationships within the industry so that we can always offer competitive prices for our high-end home projects.
High-End Residential Construction:
Whether you are building your Park City home from the ground up or restoring an iconic historic home, we will always provide you with the best services available in the industry. Our team carries extensive knowledge and experience with luxury residential building projects, and we know what it takes to ensure every detail of your custom home exceeds your dreams.
Germania Construction: Your Park City Custom Home Building Experts
At Germania, we listen to our clients and have built many lasting friendships over the years that way. We are your premier Park City custom home builders, and we know how to make the home of your dreams into an achievable reality. Contact our team today to get you on your way to the mountain home you've always envisioned!
More On Luxury Homes
Building Your Dream Home In Park City Is Within Reach
What To Look For In Your Family's Custom Luxury Home Builder In Park City