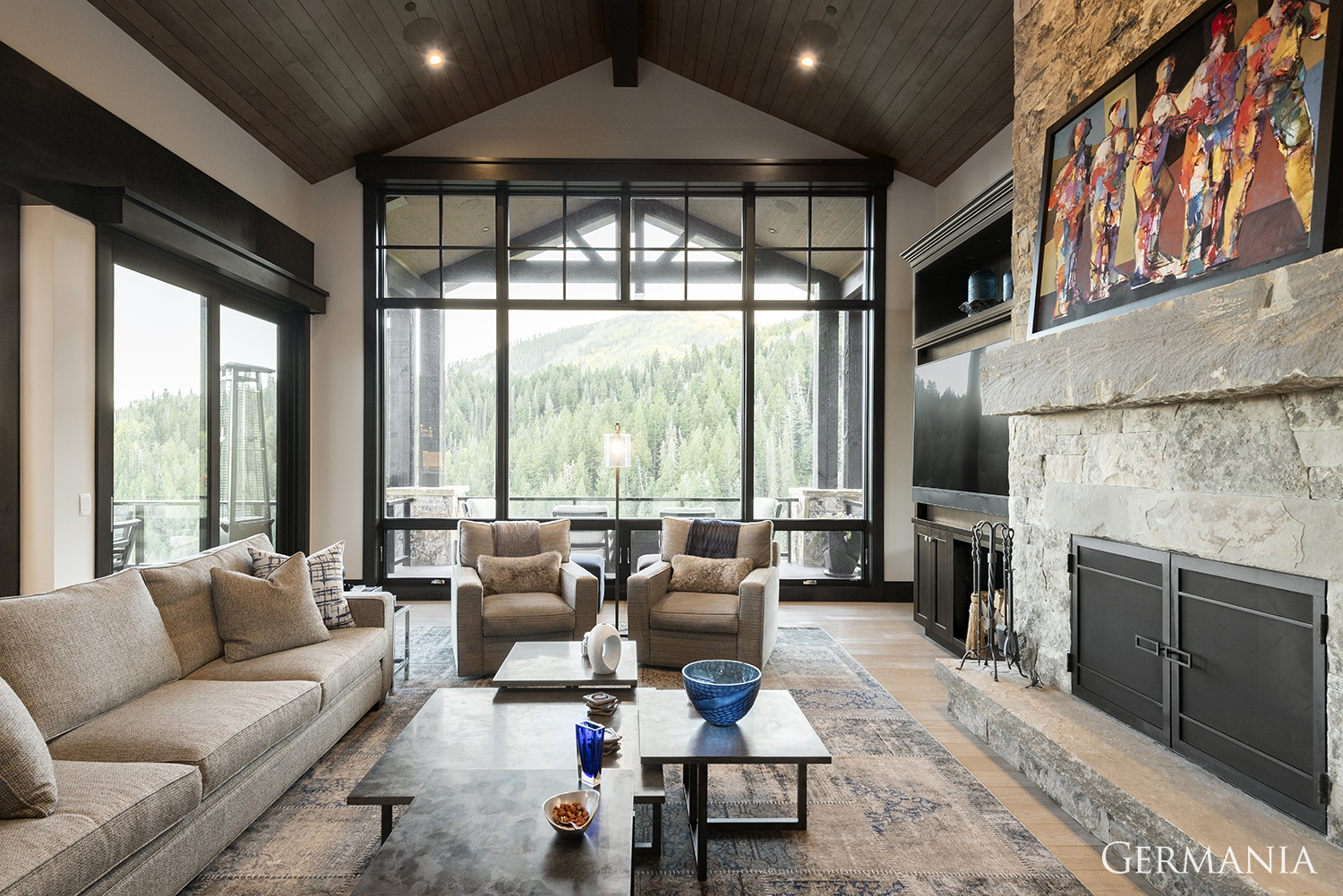 Mountain Luxury Home Ideas
Recently, there has been a noticeable trend where dining rooms are concerned—many people have opted out of this
Mountain living might make you think of a rustic cabin in the woods with no electricity. We believe that while that may be a paradise for some, luxury shouldn't come at the cost of location, which is why we specialize in cultivating the best luxury mountain home ideas. With dozens of projects under our belt, we've created a team that can take any request–from heated floors and a soaker tub to home theater and virtual golf–we can make those dreams come true. You don't have to sacrifice your comfort, aesthetic, or lifestyle to enjoy the beauty of the mountains when you work with Germania. This is why we're one of the best custom home builders in Park City.
Mountain Home Luxury
When you imagine enjoying the mountains in your custom luxury home, what scenes come to mind? Are you sitting in your living room with a roaring fire in your fireplace, with floor-to-ceiling windows showcasing the stunning views? Are you soaking in a bathtub complete with heated floors and a steam shower? Are you entertaining friends in a great room with built-in speakers, a butler's pantry for catering, and a wine cellar to store your best bottles?
Luxury mountain homes are different (and in our opinion, more interesting) than normal luxury homes. The considerations for a mountain home include more than just luxury features like double islands with waterfall edges. Luxury mountain homes need features like heated floors or a ski-in mudroom.
Germania specializes in luxury components for mountain homes. We consider your lifestyle, family, and goals when we create your design. Whatever luxury means to you, Germania can make your luxury mountain home a reality.
3 Mountain Luxury Homes We Love
We love every project, from our more contemporary styled homes to the more traditionally western homes. For more ideas and inspiration, you can visit our portfolio, but if you think luxury mountain homes are your ticket, check out a few of our favorite luxury mountain homes.
Everything You Need (And Then Some!) At Deer Crest
Deer Crest is one of our favorite projects. This home let us flex our design and innovation muscles. Our clients wanted it all – multiple bunk rooms, in-home theater, home gym, virtual golf, wine storage, ski-in mudroom, and of course, great windows to showcase incredible views. We were thrilled with these requests! This project was an absolute delight to plan and build.
This deck is one of our favorite places. We love these incredible, breathtaking views, and we wanted to make sure that the view wasn't obscured by anything–so we broke up the railing with glass panels that let you enjoy the full panoramic view.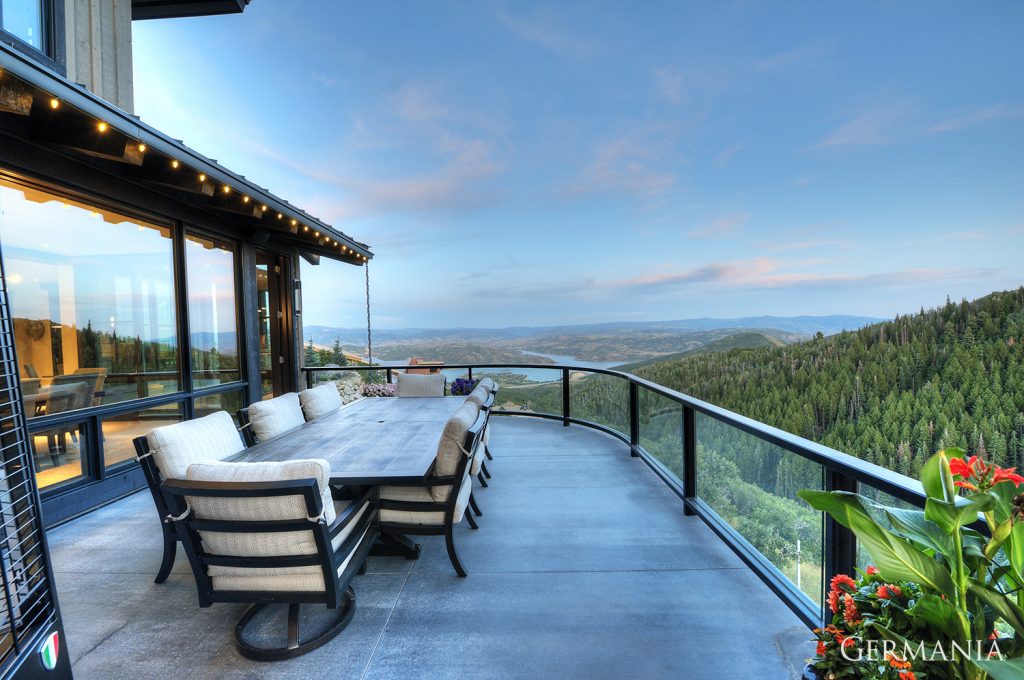 Adding a home gym, virtual golf course, and an in-home movie theater took this home from nice to complete luxury. The convenience of having a gym, movie theater, and even a virtual golf course in your home makes it a complete oasis all in one location.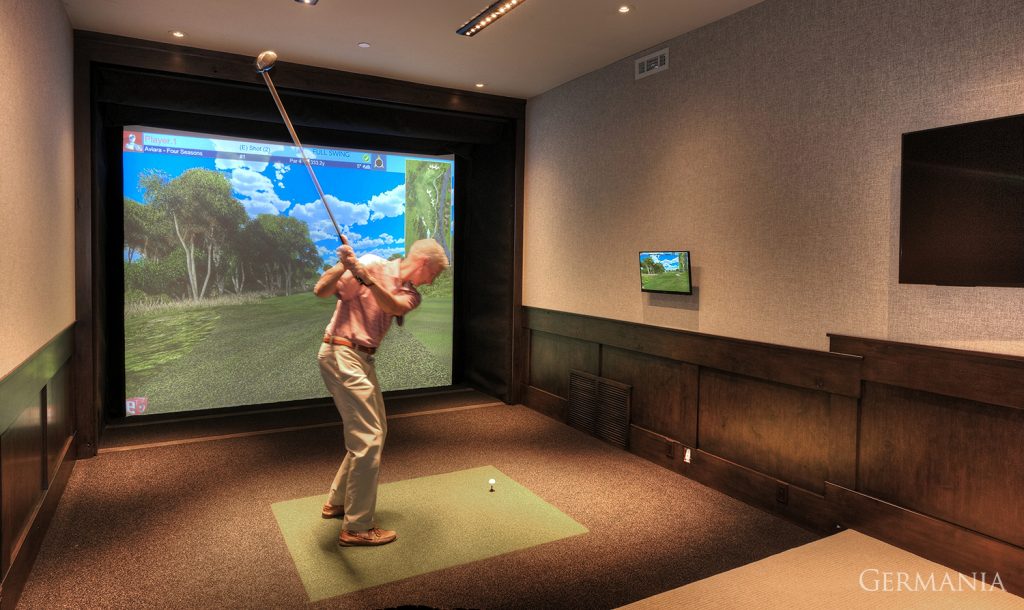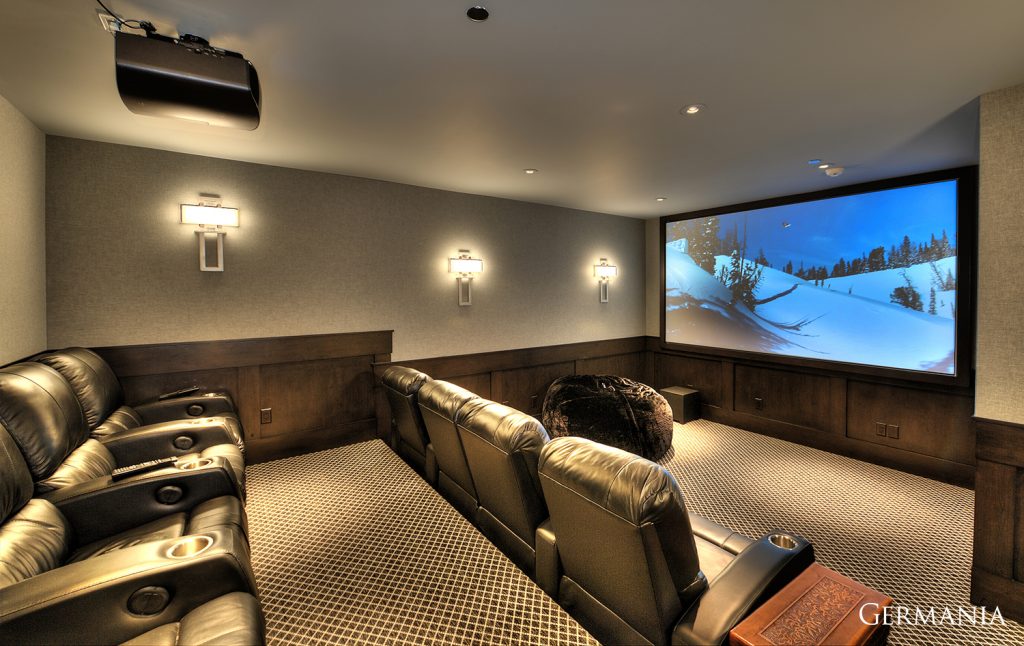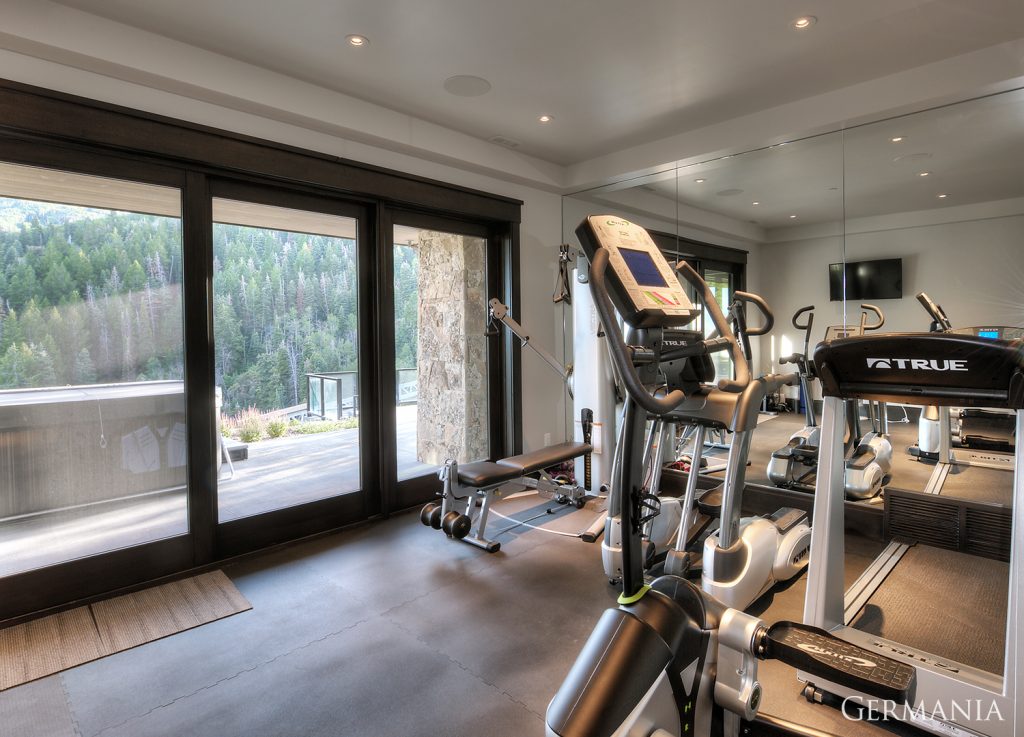 Double bunk rooms make it easy to host guests. Sleeping so many people in a comfortable, stylish way was a priority for these clients.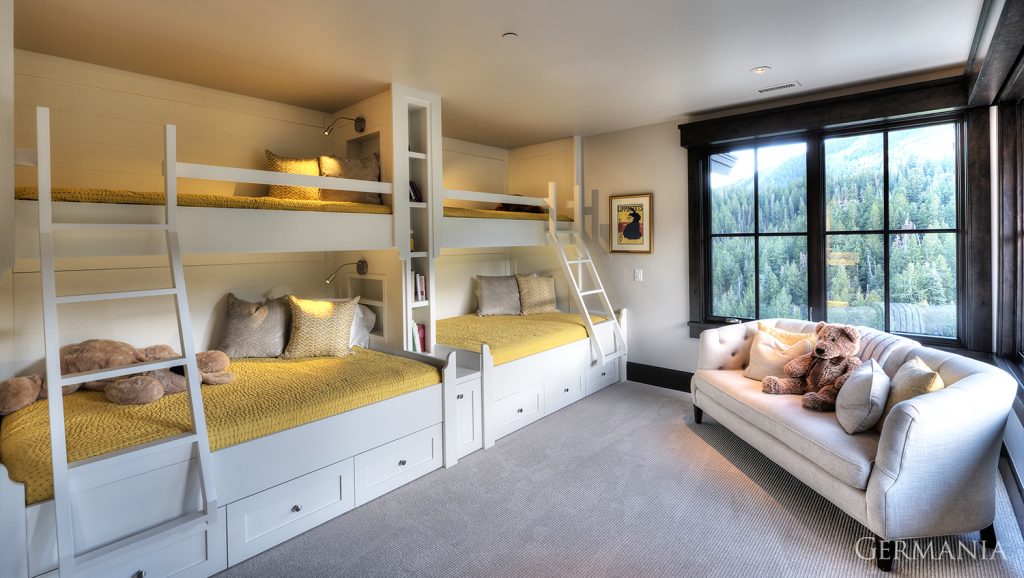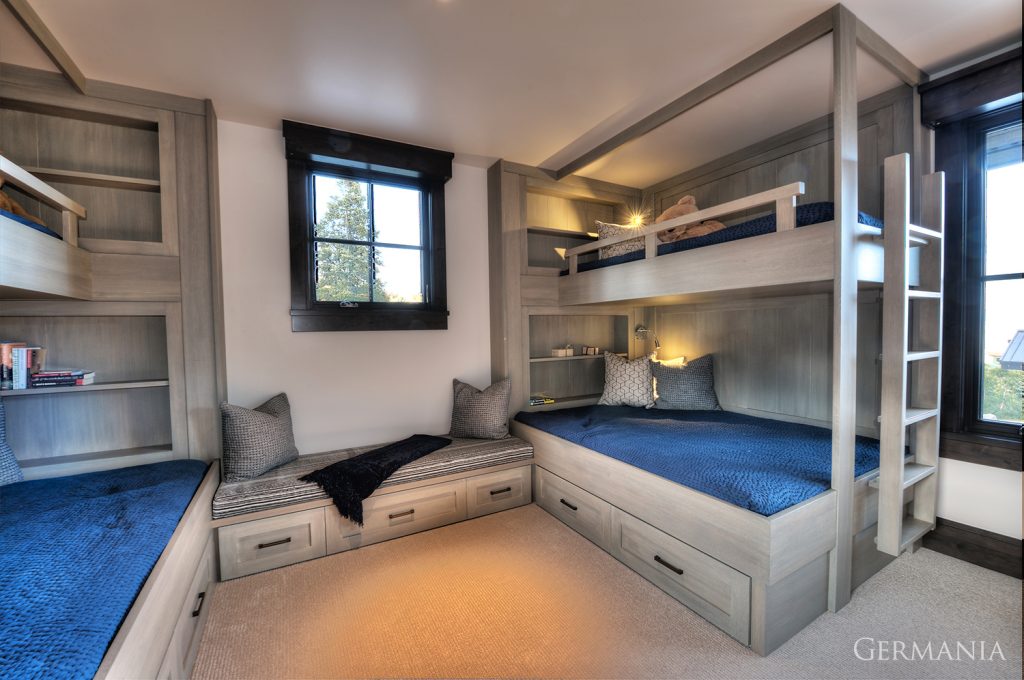 We love this ski-in mudroom, just off the main living spaces.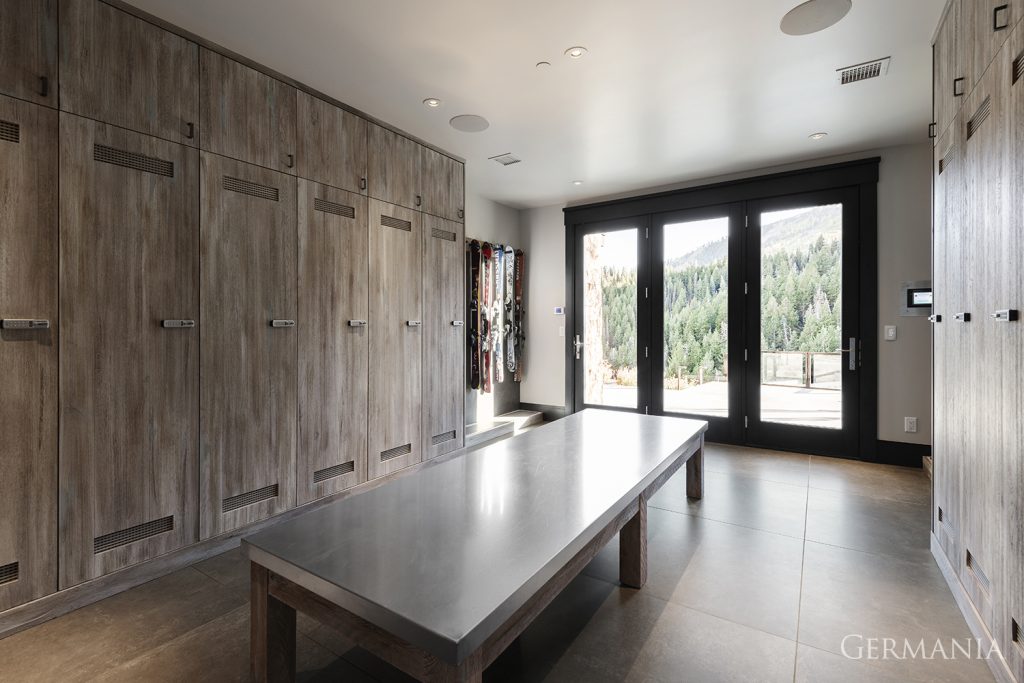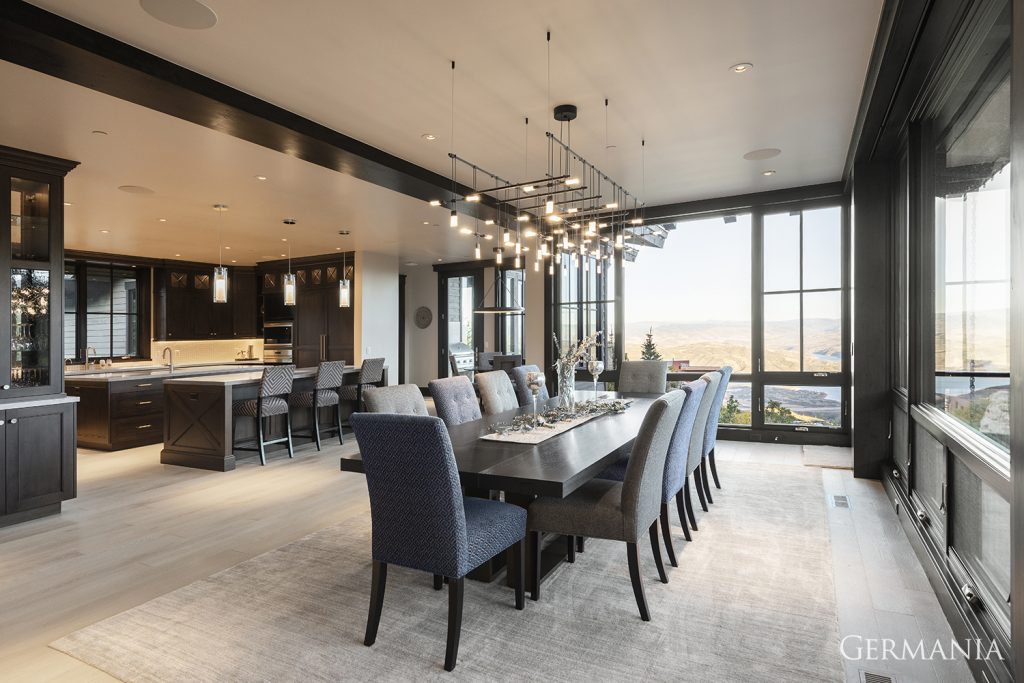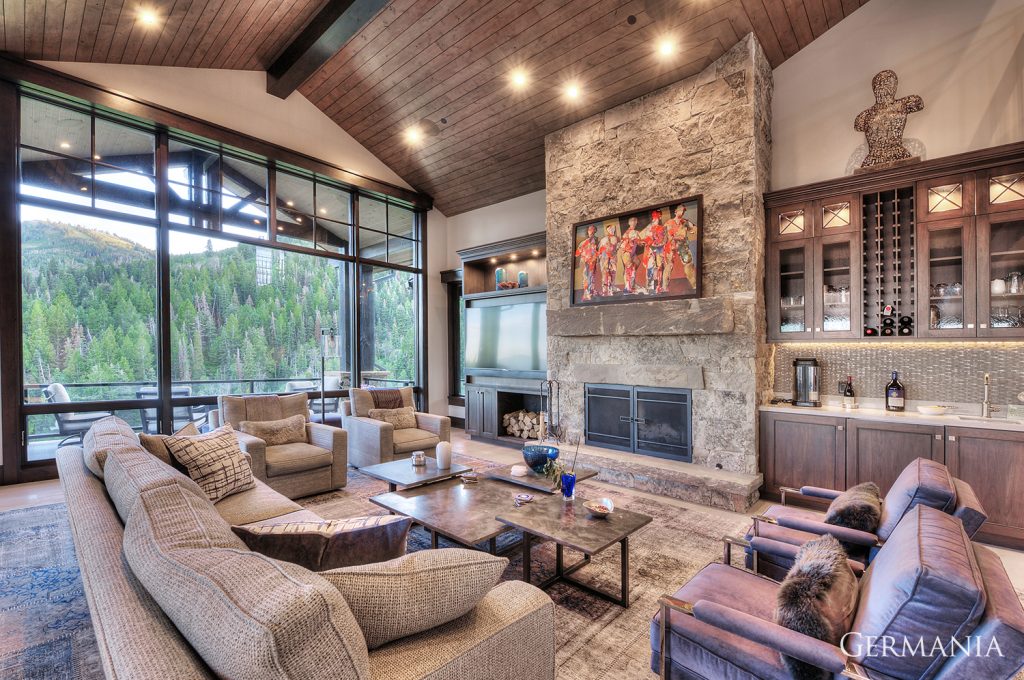 Luxury In Every Corner At Empire Pass
Empire Pass was built to include stunning custom-built wine cabinets, a virtual golf room complete with a custom bar made of aspen wood, and a deep soaker tub with stunning views–all of these features were added to this custom luxury mountain home.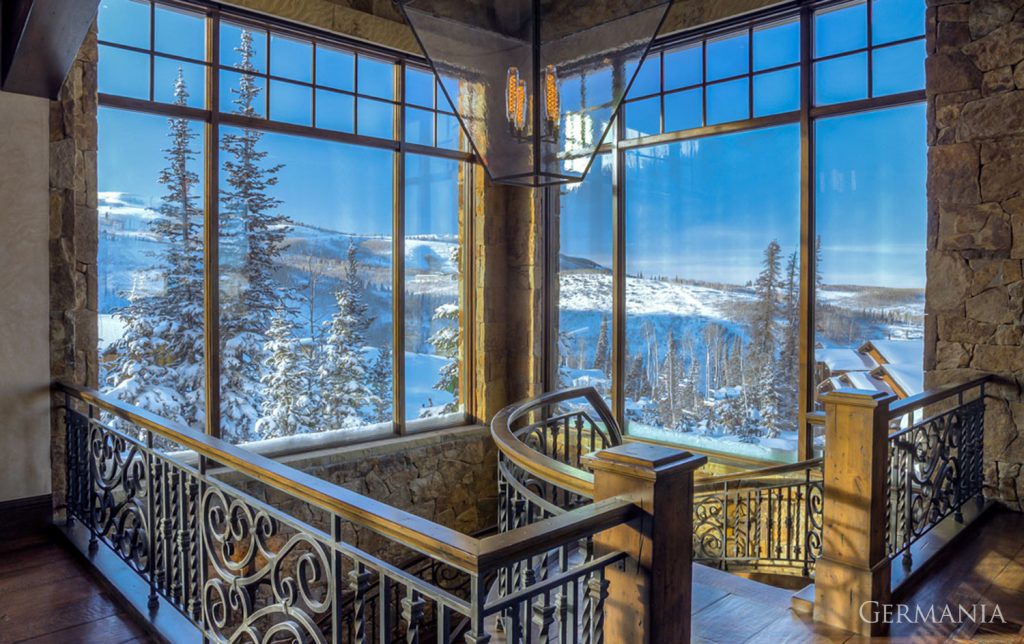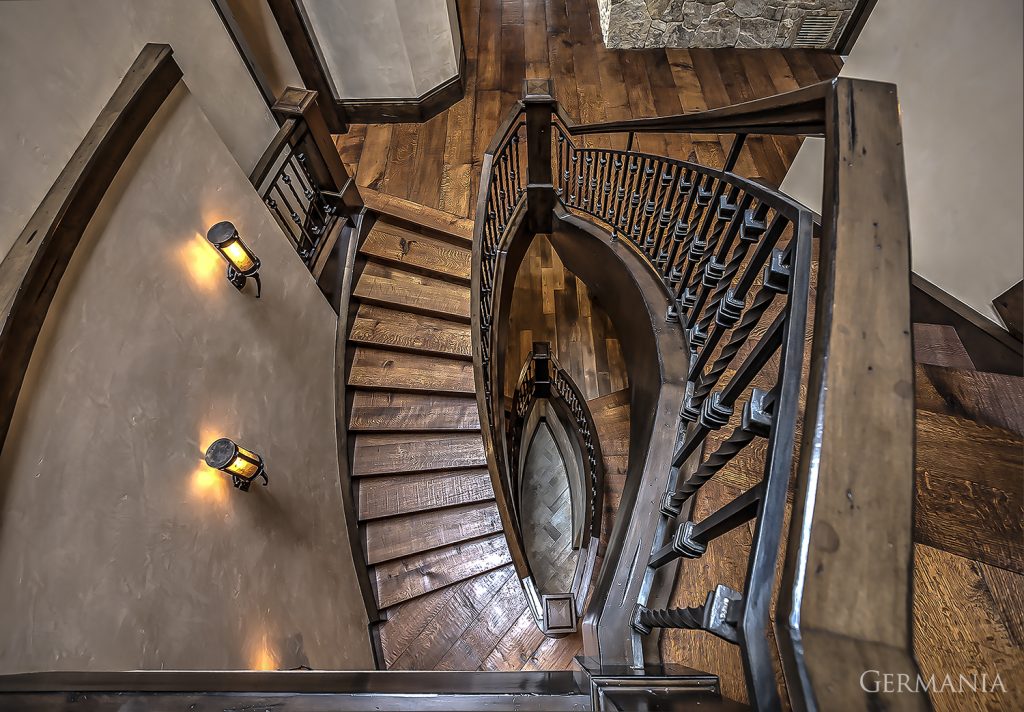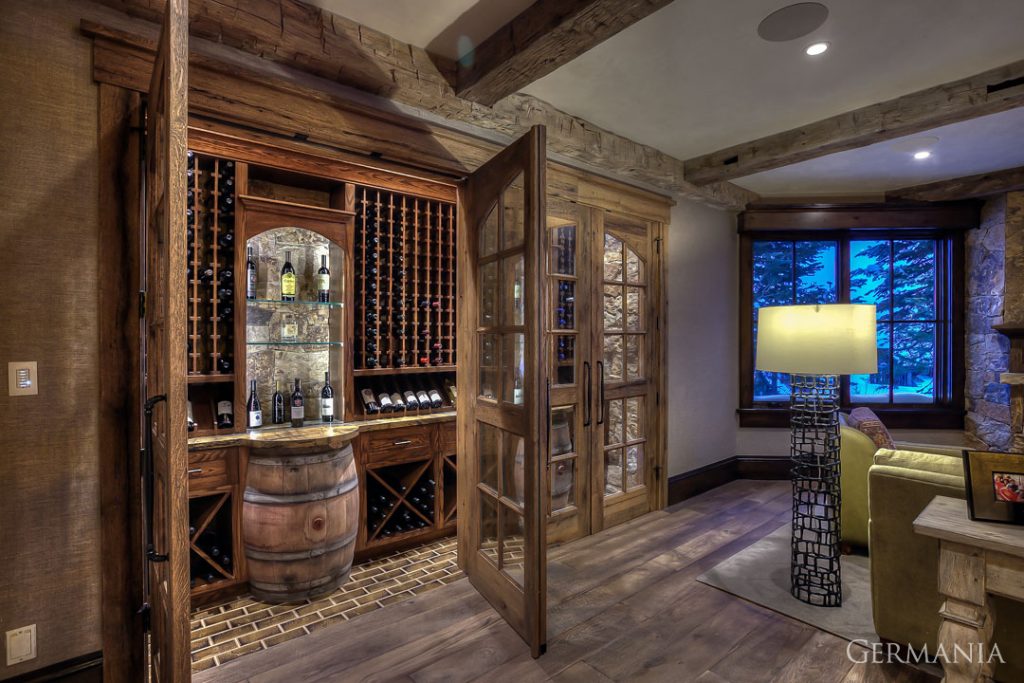 This wine storage area is just off the main living space, making it easy to access your favorites without having to trek up and down the stairs.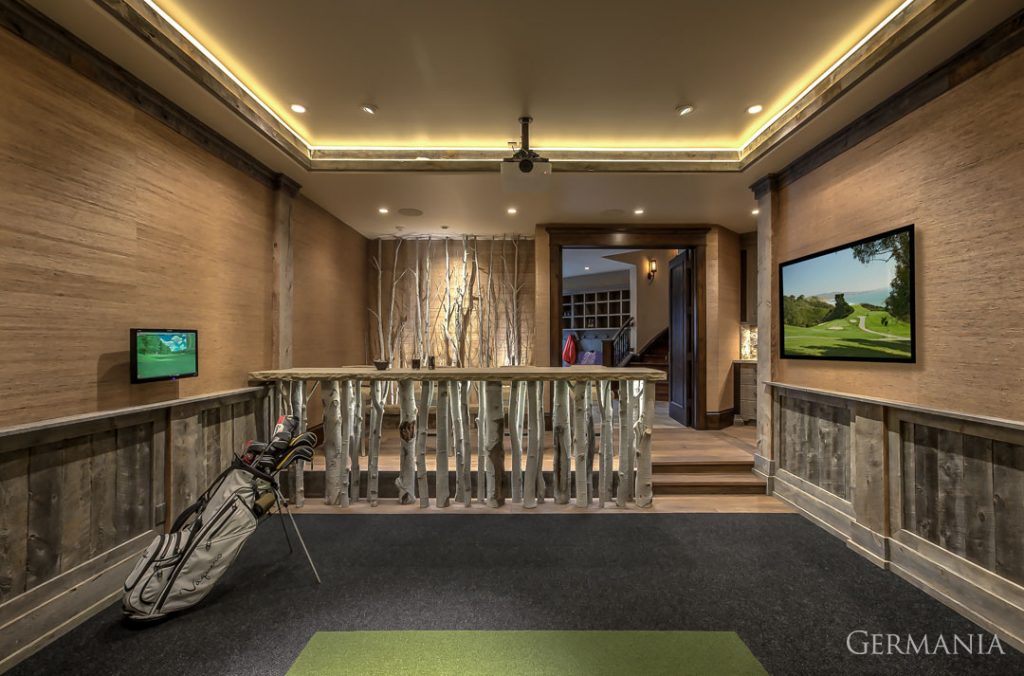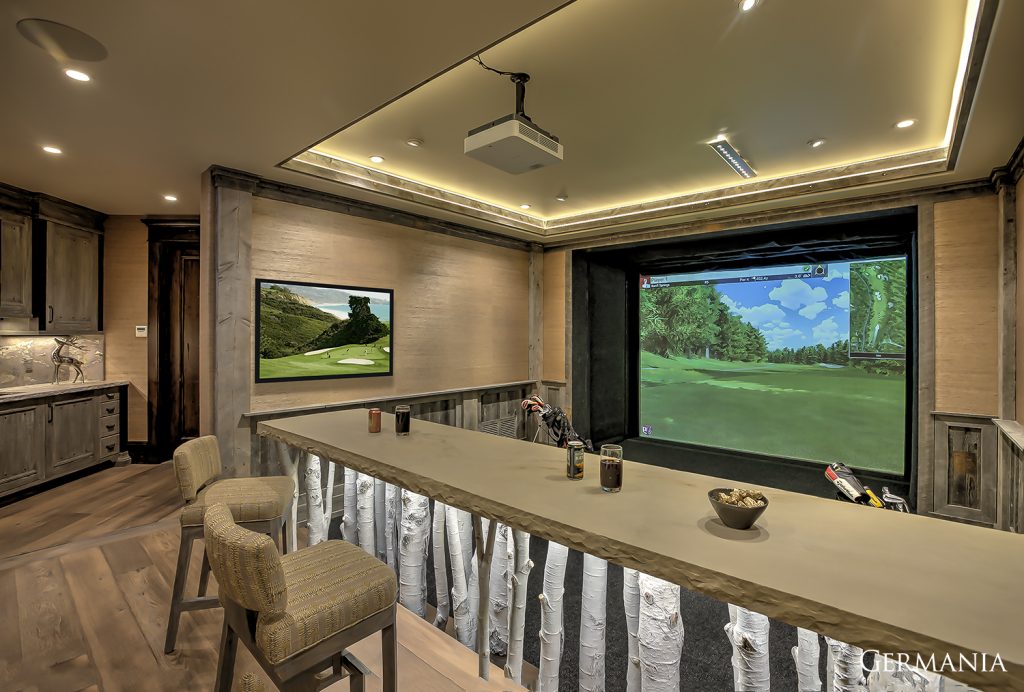 This custom bar for the virtual golf room is one of our favorite features. Not only is it visually stunning, but this level of craftsmanship and customization screams luxury.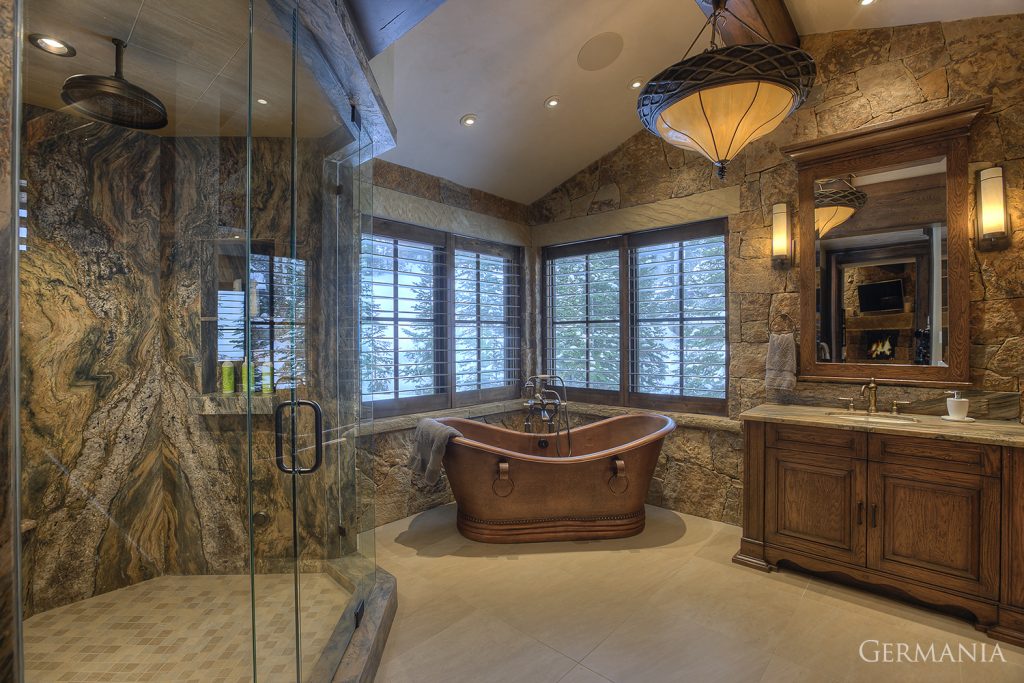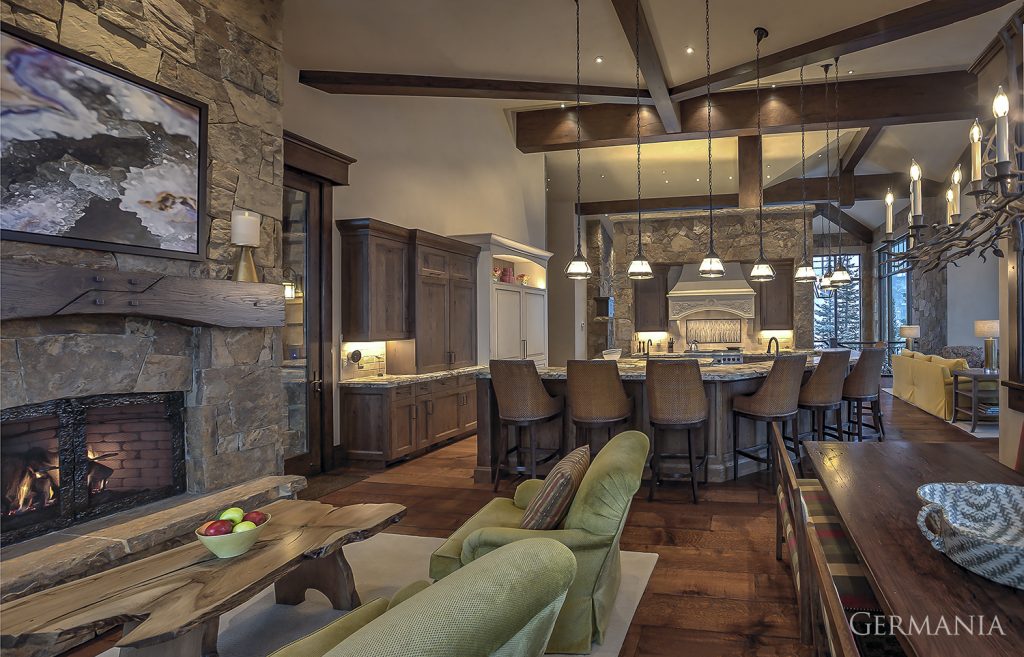 Luxury Is In The Details At Deer Crest
Luxury is, in part, in-home movie theaters, two primary bedrooms, and butler's pantries. But a huge component of what makes a home luxurious is in the details. These custom, quality details take a home from good to luxurious, and we love it when clients have ideas for how to add those details.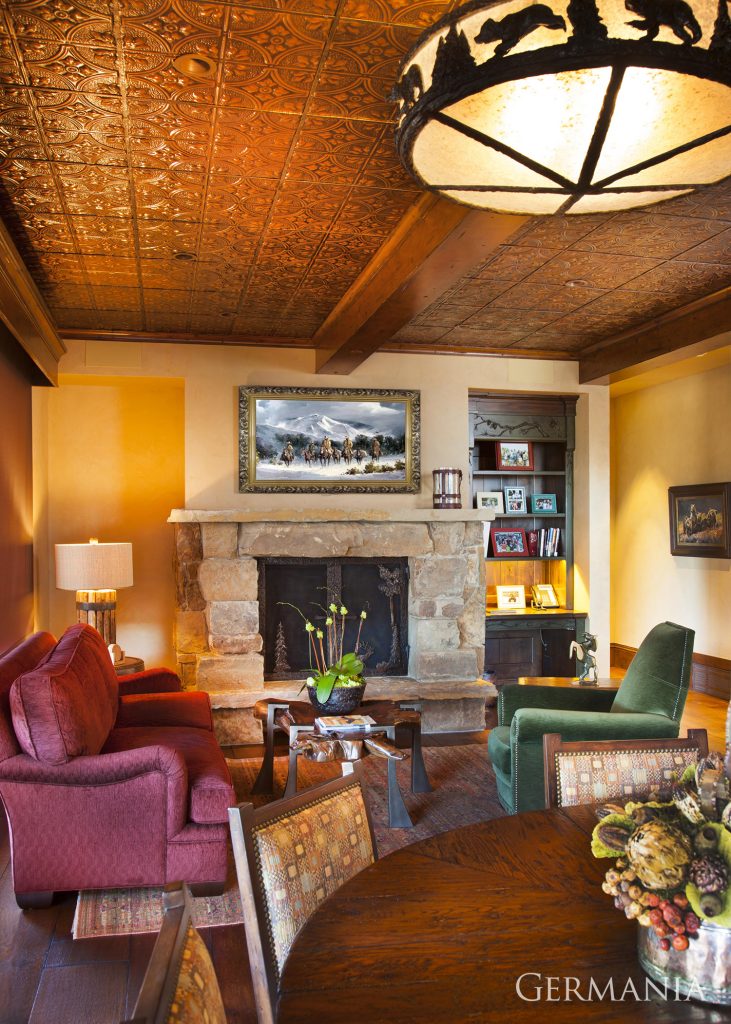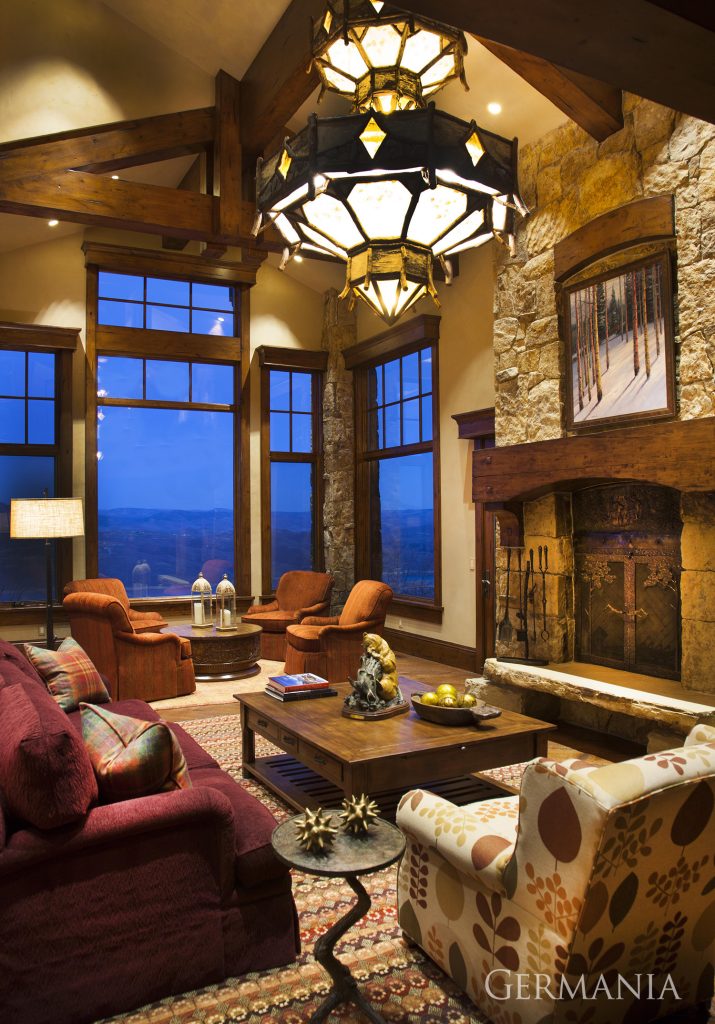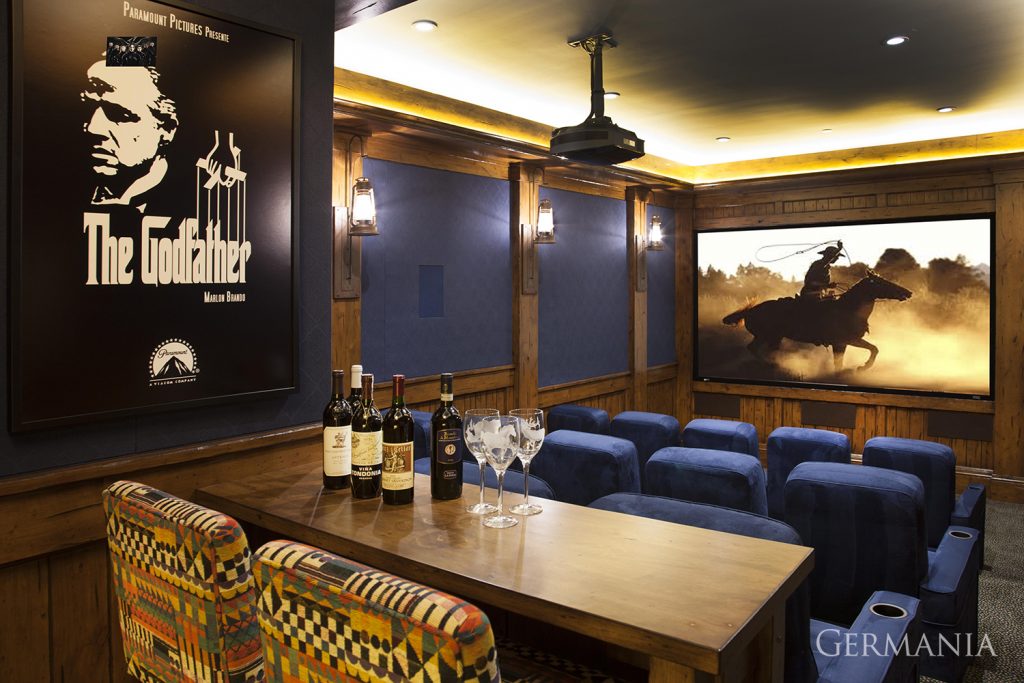 We love the detail on this mantle. Not only does it showcase the client's personal taste, but the craftsmanship adds unspoken luxury to the space.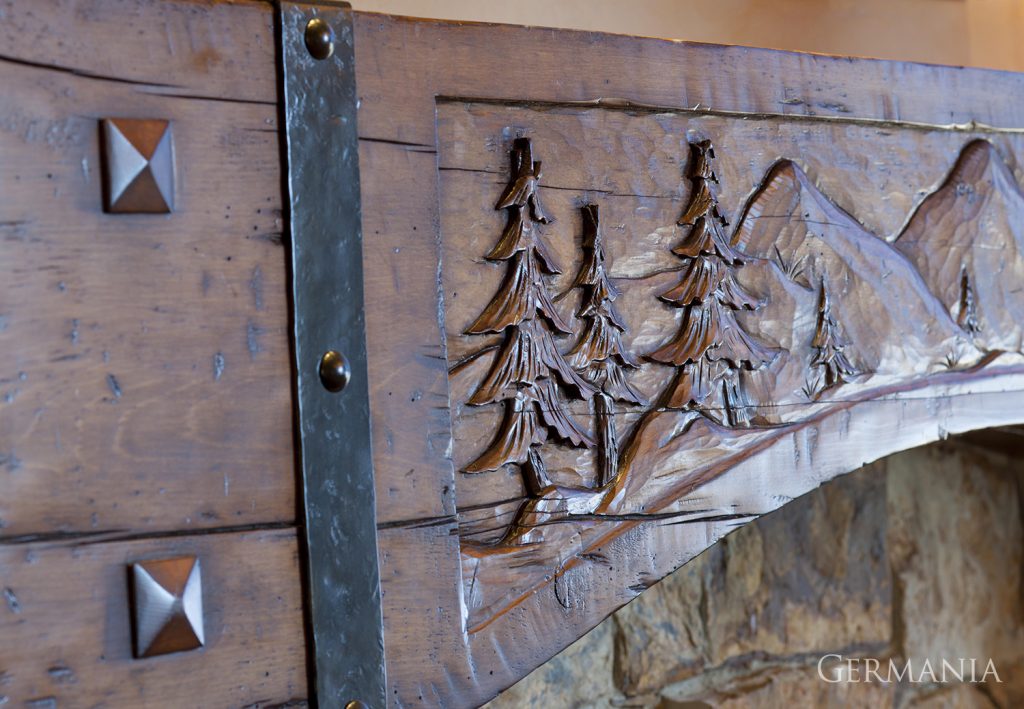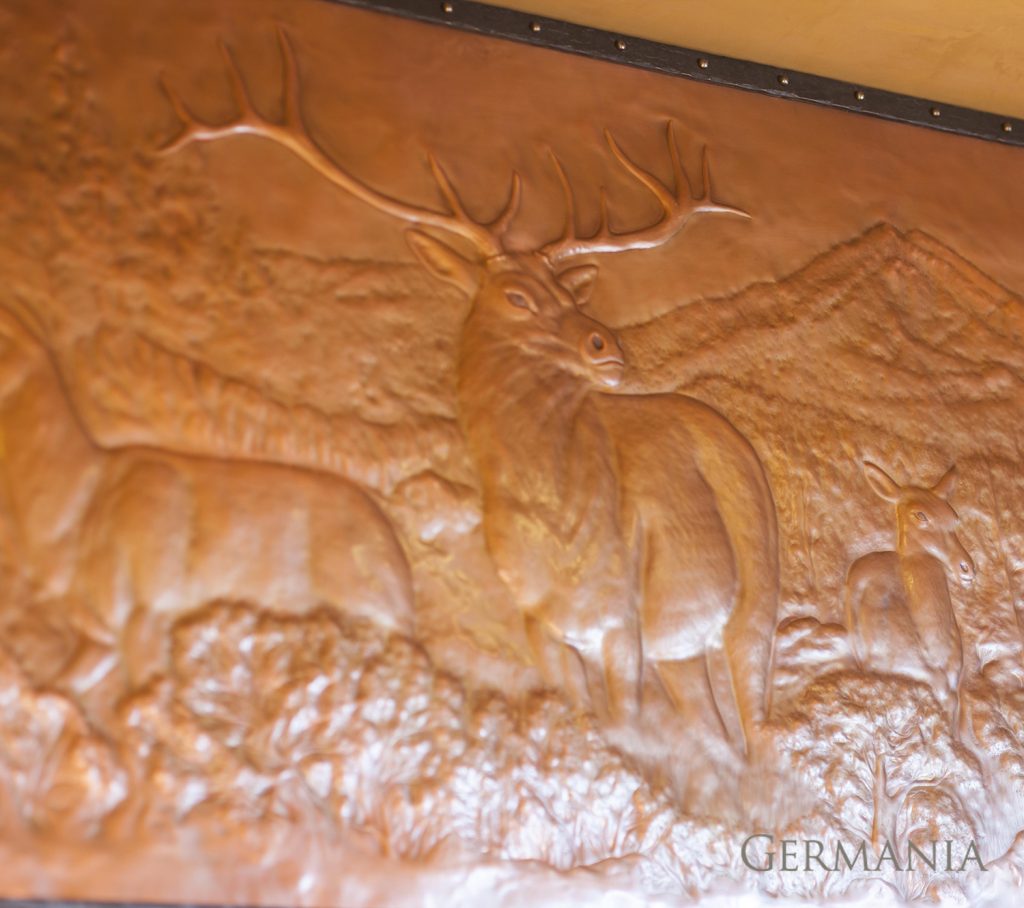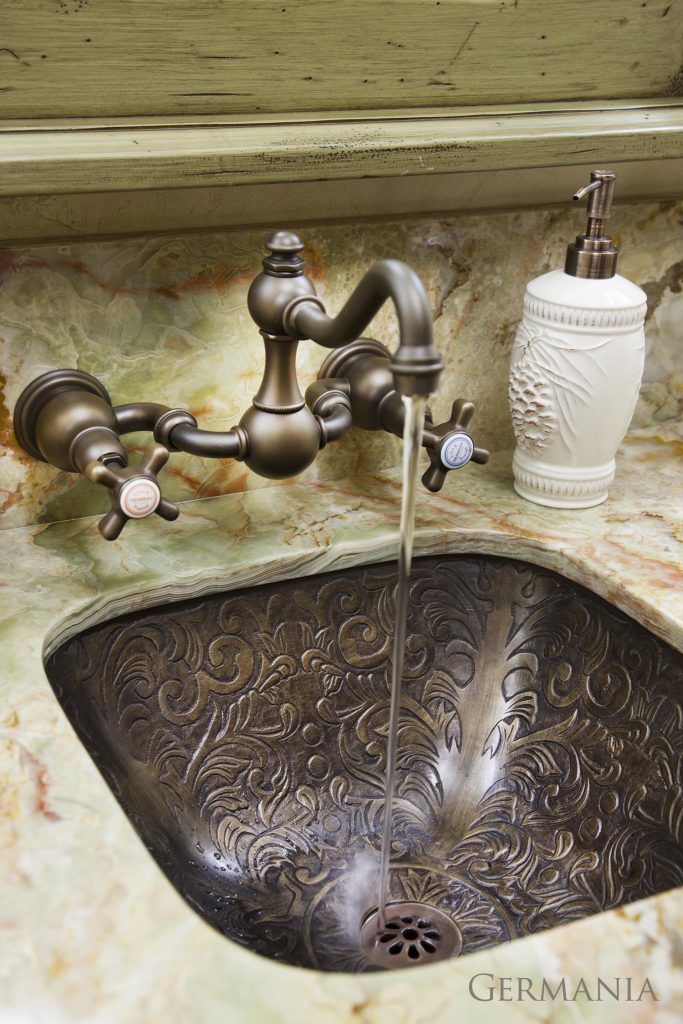 Details in the entryway shown here in the banister, circular stairway, and the chandelier elevate the space to a new level of sophistication.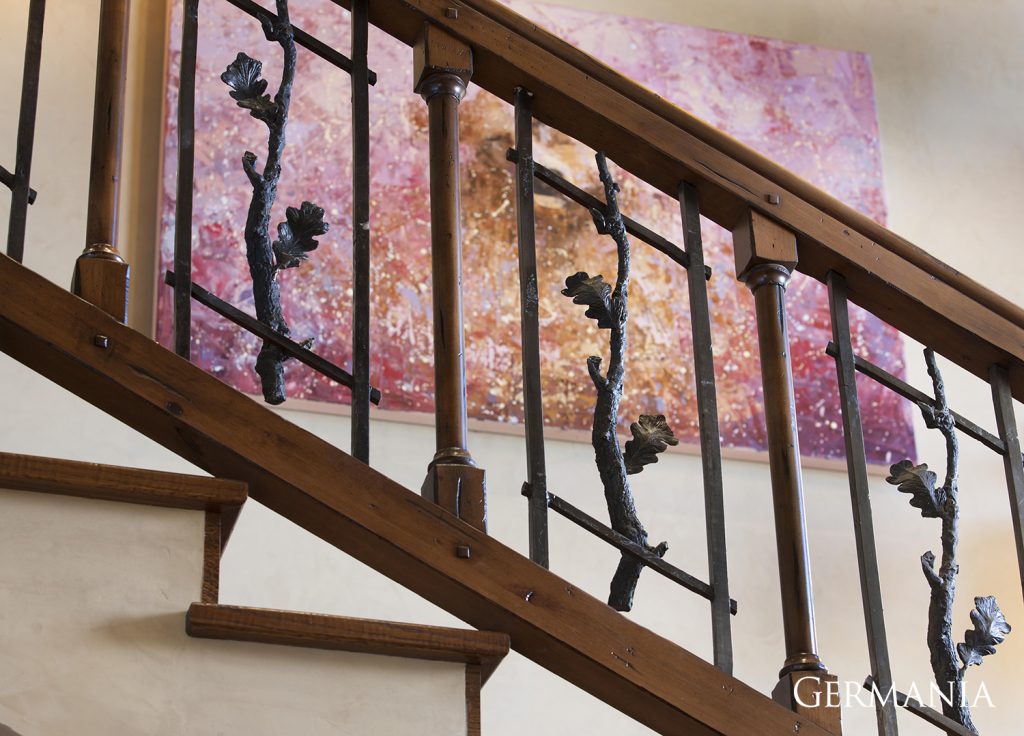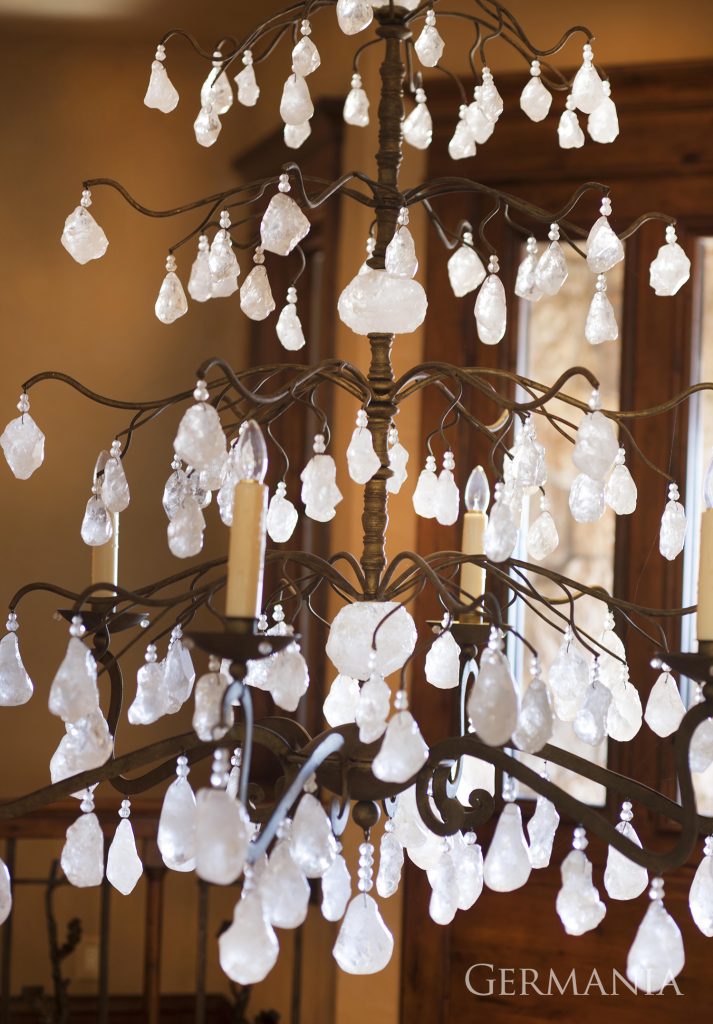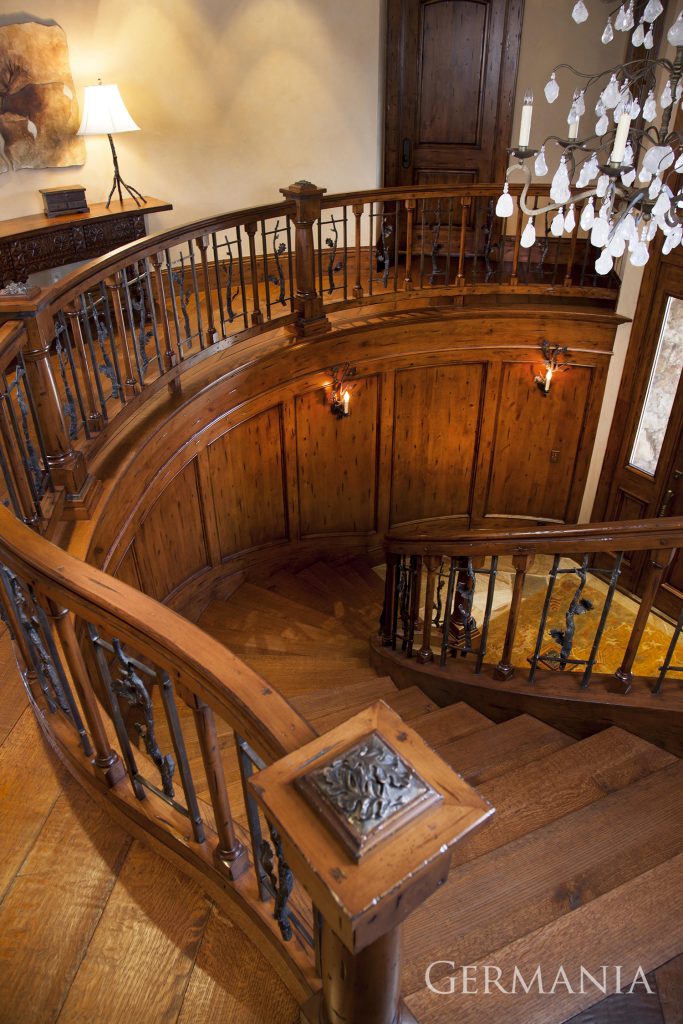 Why Choose Germania For Your Mountain Luxury Home?
Luxury isn't just an adjective, it's a way of seeing the world. Our team of skilled designers offers unparalleled expertise in creating luxury mountain homes that we would live in. We craft homes that you will enjoy for years to come, utilizing our decades of experience to add every luxurious detail you can think of. We can take your ideas, add our own artistic eye, and create something unique and beautiful, giving you the life you want in the mountains without sacrificing comfort. This is what makes us the premier custom home builder in Park City. Contact us today to start crafting your dream luxury mountain home today!
More On Luxury Home
Building Your Dream Home In Park City Is Within Reach
What To Look For In Your Family's Custom Luxury Home Builder In Park City