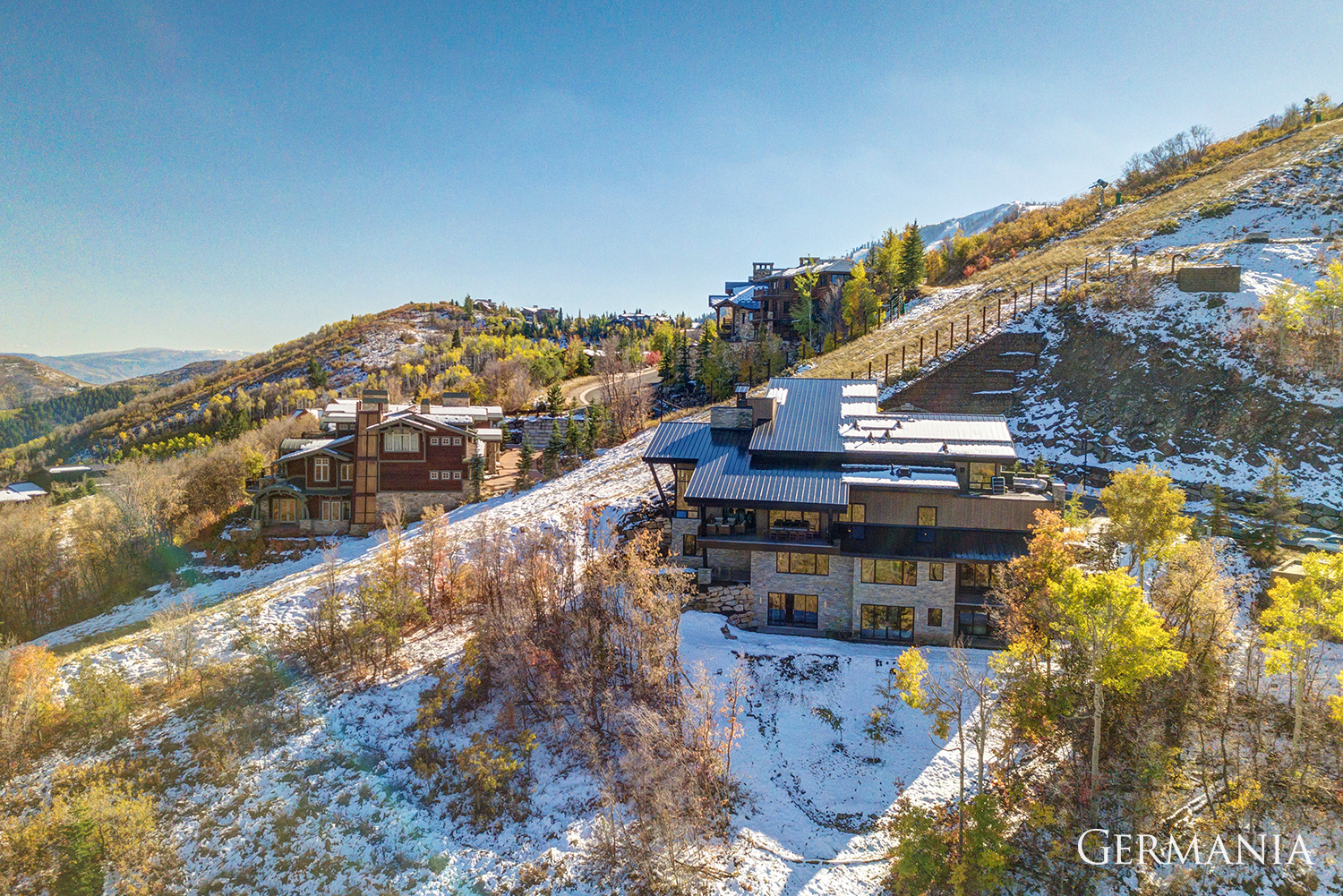 Make Your Weekend Getaway Home A Reality
The whole point of a vacation is to relax, get away from daily life, and spend time doing the things you love, with the people you love. But planning a vacation, booking it, preparing for it, and traveling to and from your destination can be a headache. No wonder people often say they need a vacation after their vacation. It doesn't have to be like that. With a weekend getaway home, you can enjoy all the benefits of a vacation, without the headaches. And best of all, because it's your vacation home, you can pick up and go and enjoy it any time you want.
What Is A Weekend Getaway Home?
Imagine this…a luxury vacation home built to your specifications. Inside this custom-built home are YOUR favorite furnishings. It's decorated in YOUR style, filled with YOUR favorite art, and personalized with pictures of YOUR family. When you open a drawer in the kitchen, it has the exact gadget you were looking for. You know, the one you can't live without when you're at home.
When you arrived at your weekend getaway house, you only brought a small bag with you. That's all you needed because you knew all your favorite essentials were already there, just waiting for your arrival. All the comforts of home, all the luxuries you want and need, in a destination that still feels like you're escaping the humdrum of everyday life. That's what a weekend getaway home is all about.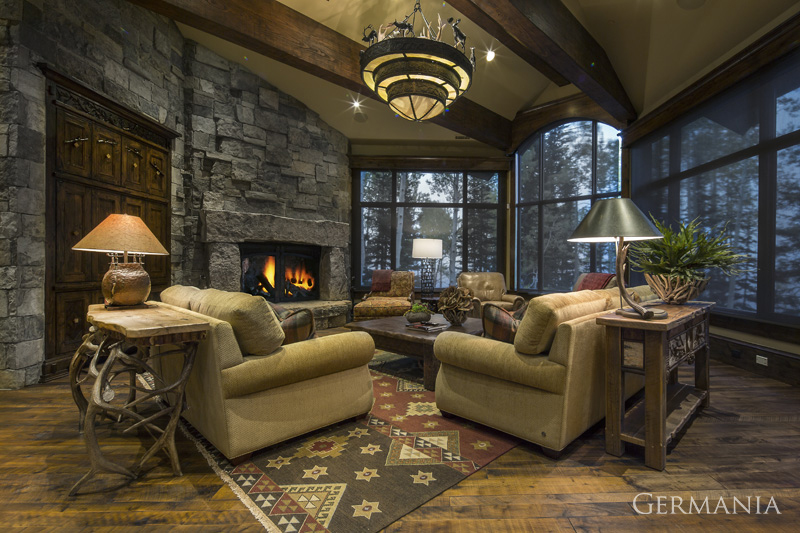 When you build a Park City weekend getaway home with Germania Construction, you get the benefit of high-quality custom home construction in a location that is easily accessible whether you're coming from the other side of the mountains, or the other side of the country. And no matter where you travel from, you'll end up in a place that feels like home.
9 Things To Consider For Your Weekend Getaway Home
There are a lot of things to think about when you're building a dream home. When you're building a custom dream vacation home, that list may look a little bit different. So, if you're considering a getaway house, here are a few things to consider as you dream up your weekend home plans:
1. Location. Location. Location.
There's a reason this has become an old real estate adage. As far as a weekend getaway home is concerned, you want to choose an easily accessible location so you can sneak off to it as often as you want. At the same time, you want one that fits with your idea of a perfect retreat. Want to be closer to the action? Then maybe something closer to the city is your thing. Want to escape into nature? Consider a location that's a little more rural. The beauty of a weekend home in Park City, Utah is that you can have it all—easy access, close to recreation, nearby shopping, and rural and urban options.
Some questions relating to the location that you'll want to ask yourself include—How close are essential services? How close is recreation? What is the commute like? Does it have four-season access? Are there entertainment options throughout the year?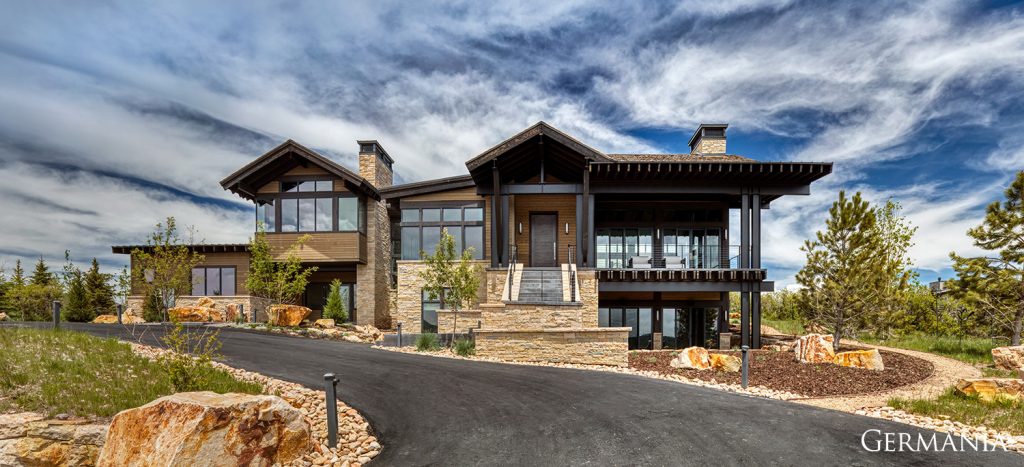 2. Size
It matters. Before finalizing your weekend home plans, consider what size will best fit your needs. Who will be using it? Will you be hosting family or friends? Is there a chance you'll outgrow it? You'll want to strike a balance to make sure it is big enough to make all of your vacation dreams come true but small enough so the upkeep doesn't feel like a burden.
3. How Much Time You'll Spend There
Is this a vacation home you'll be visiting a couple of times a year, or will it become a home away from home that you escape to often? Your answer to this question can impact what spaces you want to include, the general floor plan, and the types of finishes you use. It can determine how big you want the closets to be, whether or not you need an office, or what you want the kitchen to look like.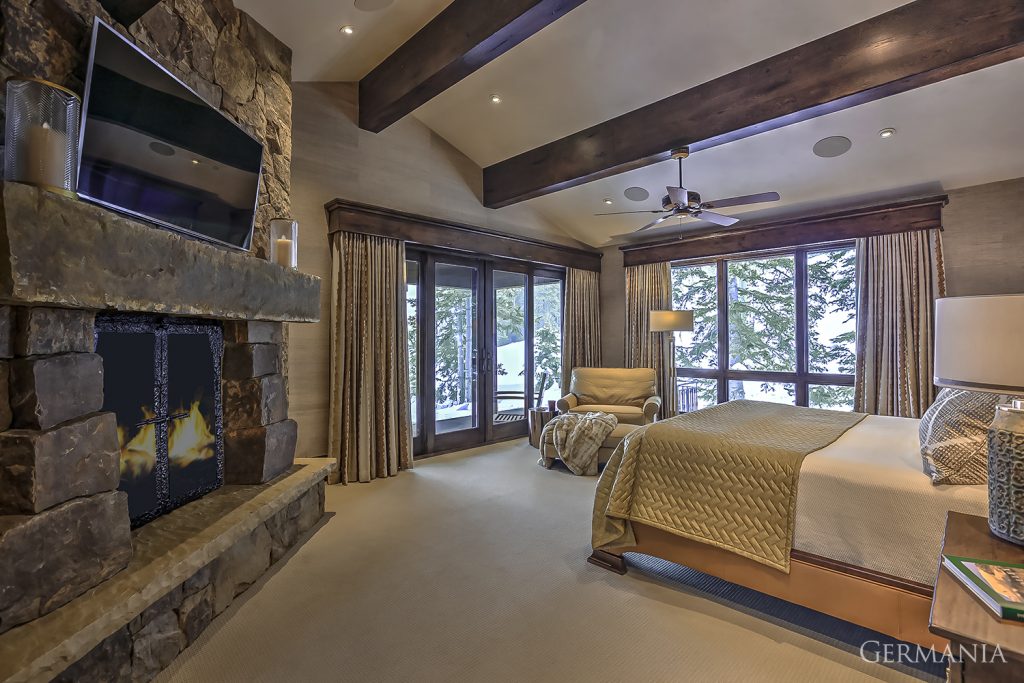 4. Guests
Do you envision your custom-built home being just for you, or do you want it to be a gathering place for guests too? If you plan on hosting people often, you'll want to include enough bedrooms, bathrooms, and common spaces to make everyone feel comfortable. Will people be staying with you, or will your home be a location for parties or other gatherings? Think about what types of get-togethers you want to have, and plan your space and location accordingly.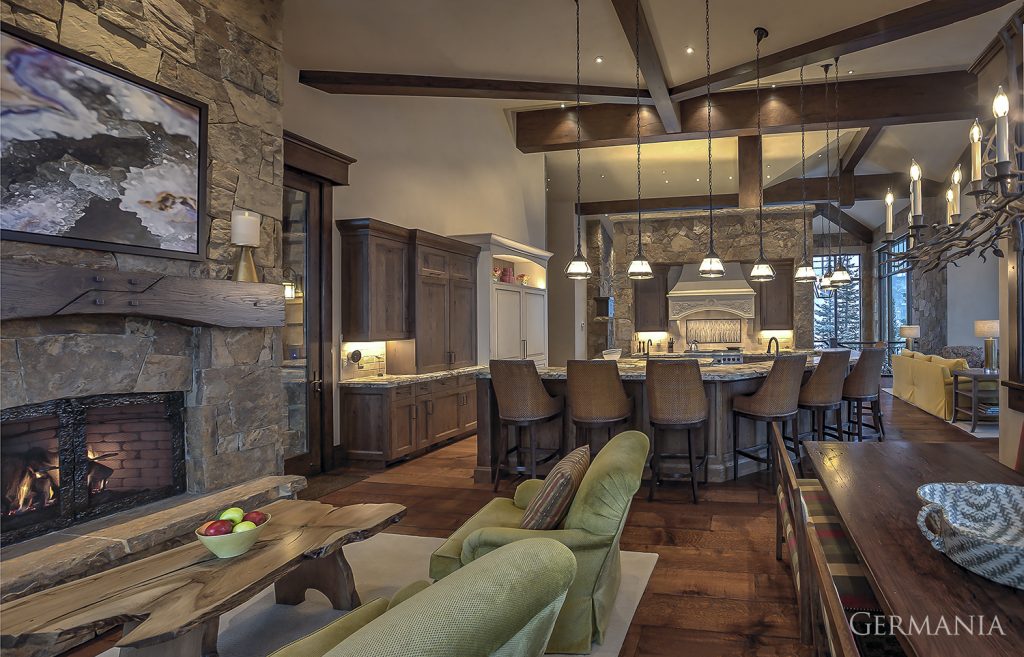 5. Floor Plan
Your weekend home plans should put the fun in function. This is where you can get a little creative. Of course, you'll want to make sure you consider who will be using the spaces and for what purpose. Make sure you leave enough space for entertaining and together time. Consider how close you want guests to be to your personal living space. Beyond that, get creative! Have you always wanted a theater room? What about a space for a girl's retreat? Do you need a man cave? Is there something you don't have in your everyday house that would be a fun addition to your vacation home? Add it to the plan!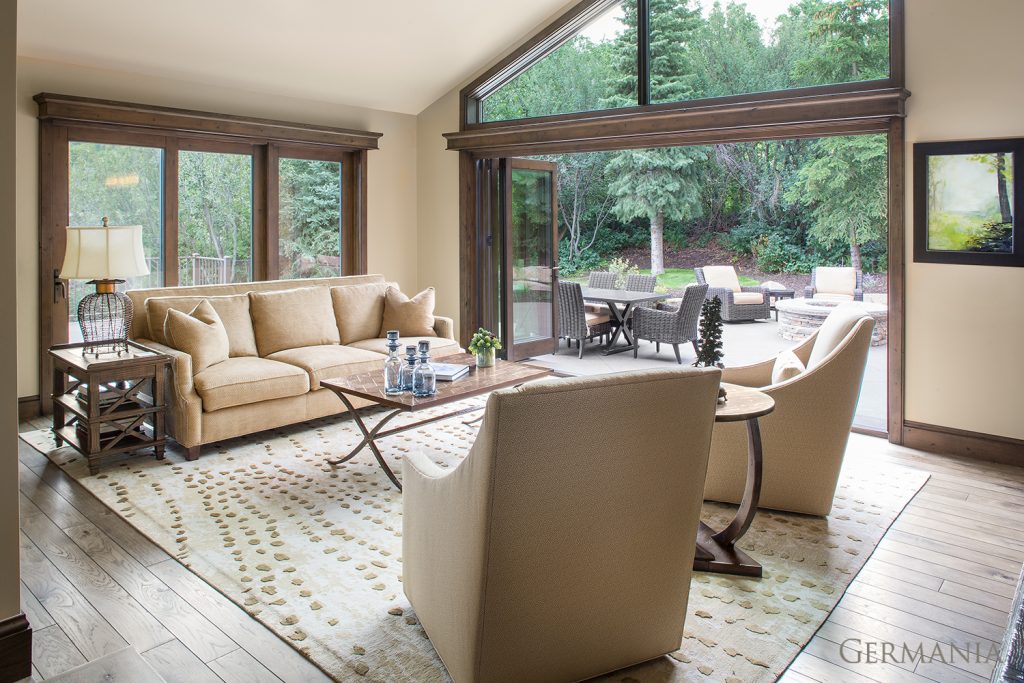 6. Finishes
Everyone likes to be pampered a bit on vacation. So why not add a little luxury to your Park City getaway house? Using real woods, granite, marble, or stone, and classic timeless finishes will give your home the high-end feel you want. It will also make it feel like a true escape. Consider modeling the bathrooms after your favorite spa. Think about what a master bedroom retreat looks like to you. And create a living space that looks and feels like a place you want to visit often.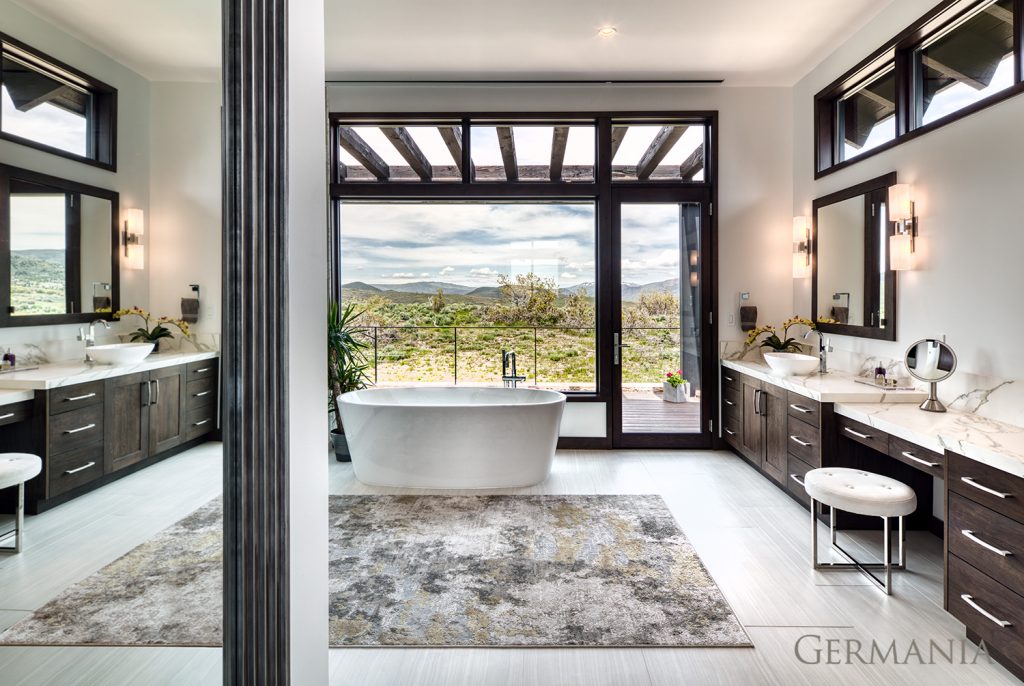 7. Decorating
Two important rules of thumb in decorating a weekend getaway home are to keep the look consistent throughout and to select decor that is stylish, but not trendy. You want your home to flow seamlessly from one room to another and have a cohesive feel throughout. Since this is a second home that you won't be seeing on a daily basis, you don't want to have to redecorate every year or two, so it's important to consider select decor (and finishes too) that will still be in style years from now.
8. Safety and Durability
Since you likely won't be living in or visiting your vacation home in Park City every day, you want to make sure it's safe while you're away. Selecting a good neighborhood is the first step. The next is to make sure it is built with quality materials that take the local seasons and elements into consideration. The last thing you need is for something to get damaged while you're away. A quality construction company can make sure your home is built right from the start, and able to stand up to the elements, so you will encounter fewer unexpected problems along the way.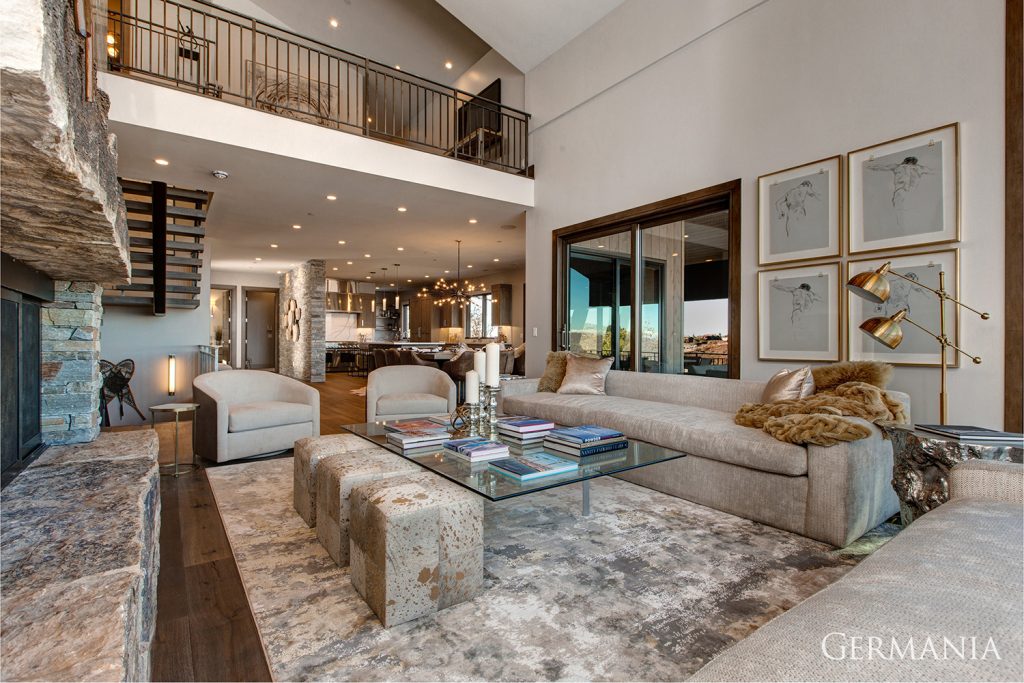 9. Accessibility
Getting around your luxury vacation home may not be an issue for you now, but you'll want to be sure it doesn't become one in the future. Think about access, and design it so everyone can access all areas of the house both now, and in the future. This will ensure you can continue to enjoy your custom-built home for years to come.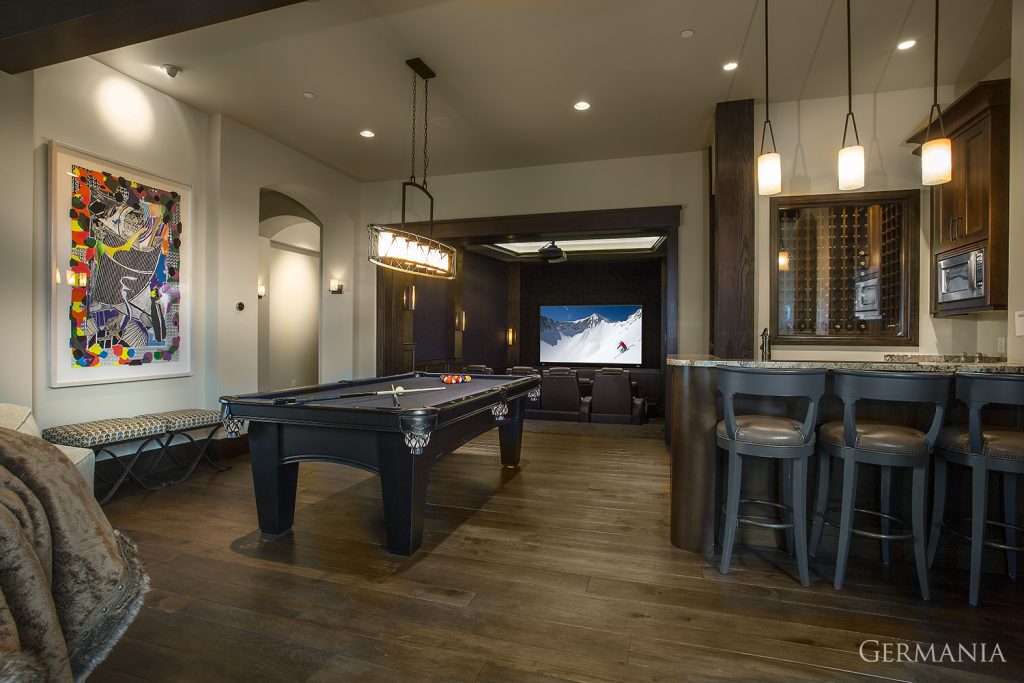 Why Choose Germania Construction For Your Weekend Getaway Home?
It's been said that when choosing a home builder, trust is more important than money. We would argue that you don't have to settle for one or the other. There's a reason why many of the people who choose Germania construction to build their dream home have become our friends, and it has everything to do with the fact that we give each project our best effort every time.
We have streamlined the home building process, so you can rest easy whether you're monitoring the project from near or far. We keep you in the loop throughout the whole process, so you never have to wonder what's happening, or what the status is. We are sticklers for quality craftsmanship, and our trade partners know if their work isn't up to our standards, they will have to re-do it at their own expense. And our value engineering promise means we find the right materials, with the right quality, and the right availability, while using efficient construction methods to improve the value of your project without compromising on the quality.
At the end of the day, our work speaks for itself. A look through our portfolio shows the kind of work we produce time and time again for our clients. We can do the same for you and your weekend getaway home.
Germania's Commitment To Your Next Weekend Home
If you want to build your weekend getaway home with one of the best luxury home builders in Park City, Utah, then get in contact with Germania Construction. We've built our reputation on the experience, quality, innovation, value, and level of service we provide for our clients. We have over 20 years of experience guiding homeowners through the Park City construction process. We know what it takes to build a quality home, and we understand how a vacation home can provide a much-needed escape.
Through the years we have simplified the home building process for our clients. We have a thorough understanding of the unique opportunities that come with building in Park City, solid relationships with our contractors and subcontractors, and a relentless commitment to quality. We take care of the details, so you can sit back and enjoy the finished product. Get in touch with us about helping you build your custom vacation home.
More On Luxury Homes
Building Your Dream Home In Park City Is Within Reach
What To Look For In Your Family's Custom Luxury Home Builder In Park City
How To Build Custom Luxury Home Without The Headaches
Build your dream house
,
Building a second home
,
Building a vacation home
,
custom home builder
,
Custom home construction
,
custom luxury home
,
Custom vacation home
,
Design your dream house
,
Germania construction
,
Germania vacation homes
,
Getaway house
,
Getaway weekend homes
,
getaway weekend homes park city
,
Luxury vacation home
,
Mountain luxury home
,
Mountain vacation home
,
park city custom homes
,
Park city weekend getaway home
,
Vacation home
,
Vacation home park city
,
Weekend getaway home
,
Weekend home park city
,
Weekend home plans
,
What is a vacation home
,
your weekend home getaway