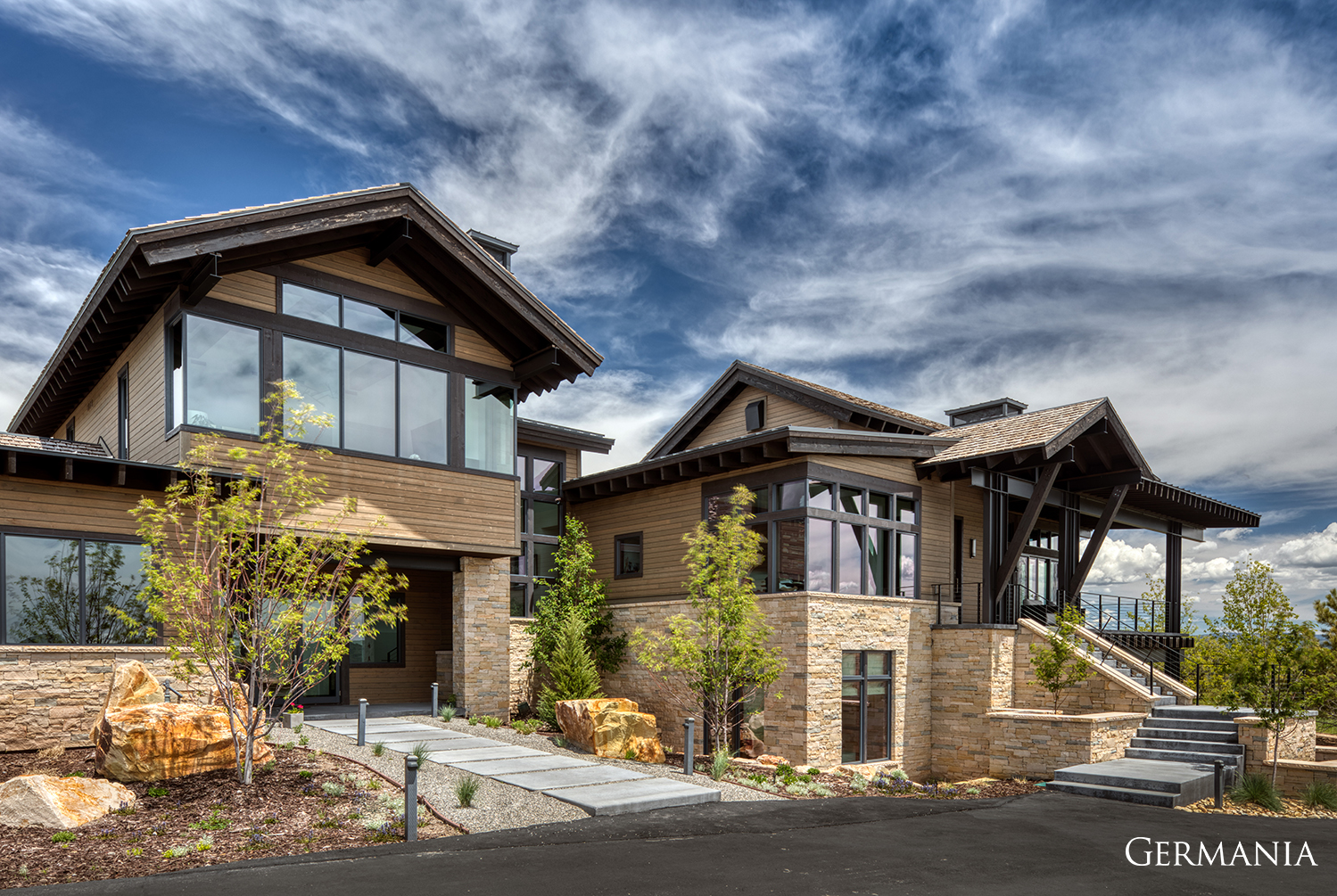 Looking For A Custom Luxury Home Builder In Park City? 15 Questions To Ask
Building a custom home is an exciting and monumental endeavor! Everything you could ever want from your luxury living quarters coming to fruition?! Yes! The bathtub at just the angle you want; the kitchen countertop gleaming in that marble you have always dreamt of; the personal bar, home theater, home office, and on and on. Everything your mind has imagined for as long as you have been able to create a masterpiece of a home within your mind will be your reality when building your custom home.
But how do you know you've found the right luxury home builder to fit your needs, personality, and lifestyle? If you don't ask the right questions of Park City custom home builders from the get-go, you could end up suffering from the headaches of a home project gone wrong—increased finances, prolonged construction duration due to missed permits, or even an end result that in no way reflects you or what you wanted. Definitely not pleasant to imagine your custom home project going awry!
Equipping yourself with some integral knowledge before you start will certainly help you choose the best luxury home builder for your new home. Germania wants to give you just that! We will go over what to expect from your home building team, as well as answer all the questions we ourselves would ask of our home builders!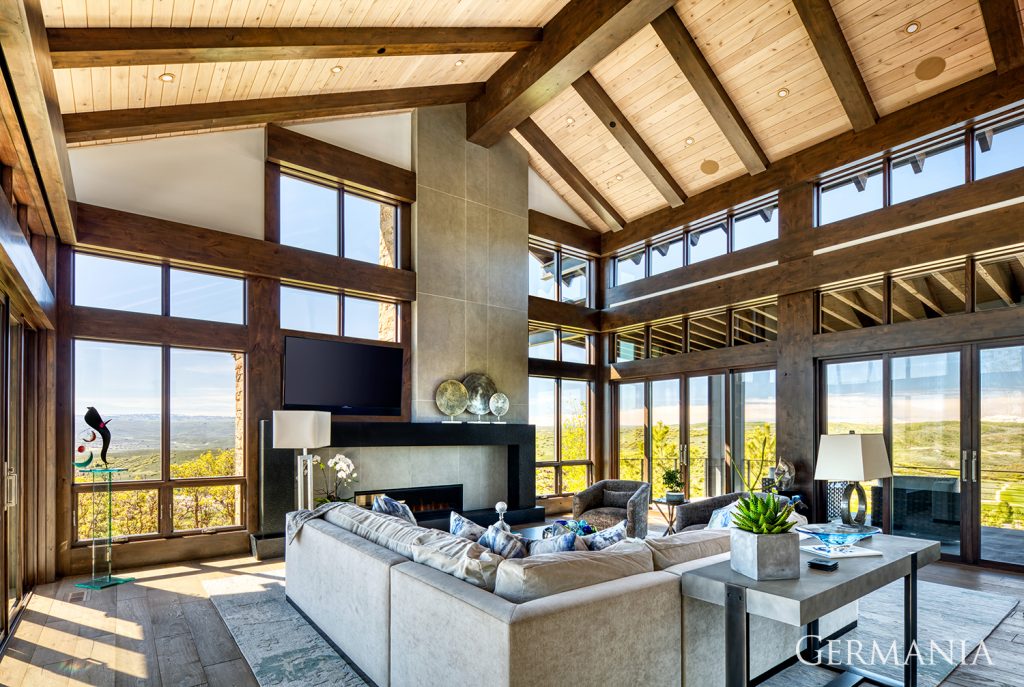 What To Expect When You Hire A Park City Custom Luxury Home Builder
If you've never used a custom home builder in Park City, there are a few things you should know. First, building a custom home is different from building a home in a typical subdivision. One big difference is a basic subdivision only offers limited customization options. But a luxury home builder in Park City can offer you endless opportunities to customize your home and make it personal to your style and needs. And what better place to build a custom home than in the picturesque mountain town of Park City, where you're close to culture, outdoor recreation, and the arts?
Custom home builders in Park City know the area and are familiar with the local rules, regulations, climate, and style. They can help guide you through the building process and ensure your home meets your needs and is built to your specifications. They will also help you get the right home for your lot and neighborhood.
When you decide on a home builder for your custom home, it's not just about getting a project from point A to point B. The building process is the embodiment of all your creature comforts, lifestyle, practicalities, and you! Your home should reflect every aspect of you, from what you do in your leisure time, your social and familial life, and even how you spend your professional hours. The right building team for you will take the time to get to know you and understand your vision. Open and direct communication all along the way will get you the results you want.
When you have a plan in mind for your custom home, and that plan is presented to a potential build team, the importance of having the builder be upfront about costs, timeline expectations, talking over your design wants and needs, and adding their ideas to your own, can not be overstated! Having a builder meet that checklist with friendliness and authenticity will save you so much time, effort, and money in the long run. After all, it's a creative partnership between you and your home builders that will get you your ideal home! So anything short of these basic expectations could set you up for not getting exactly what you need and want.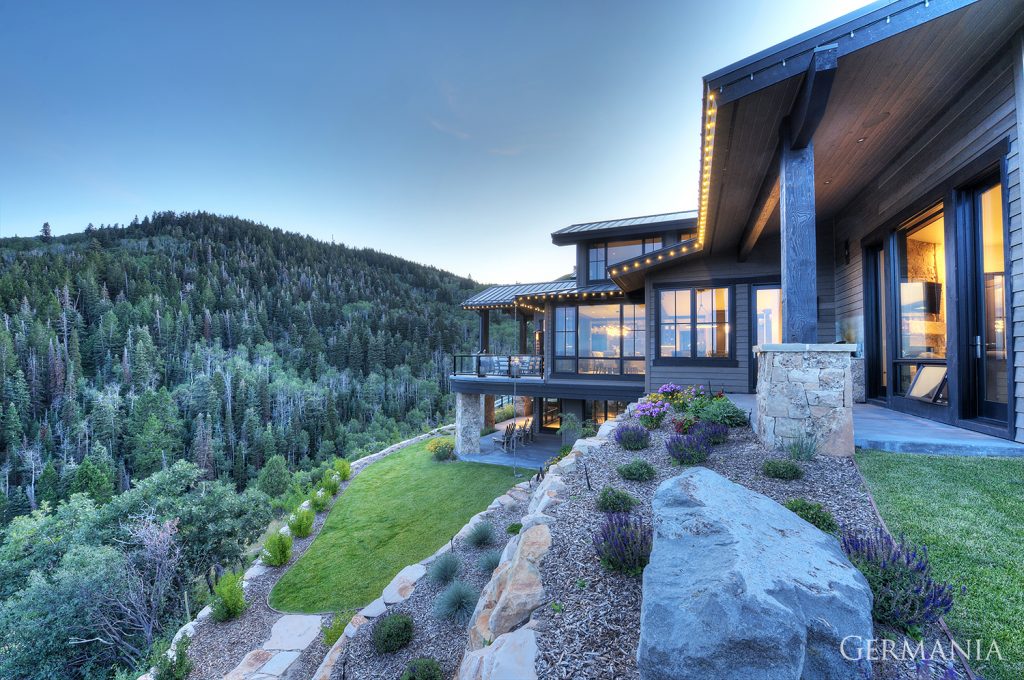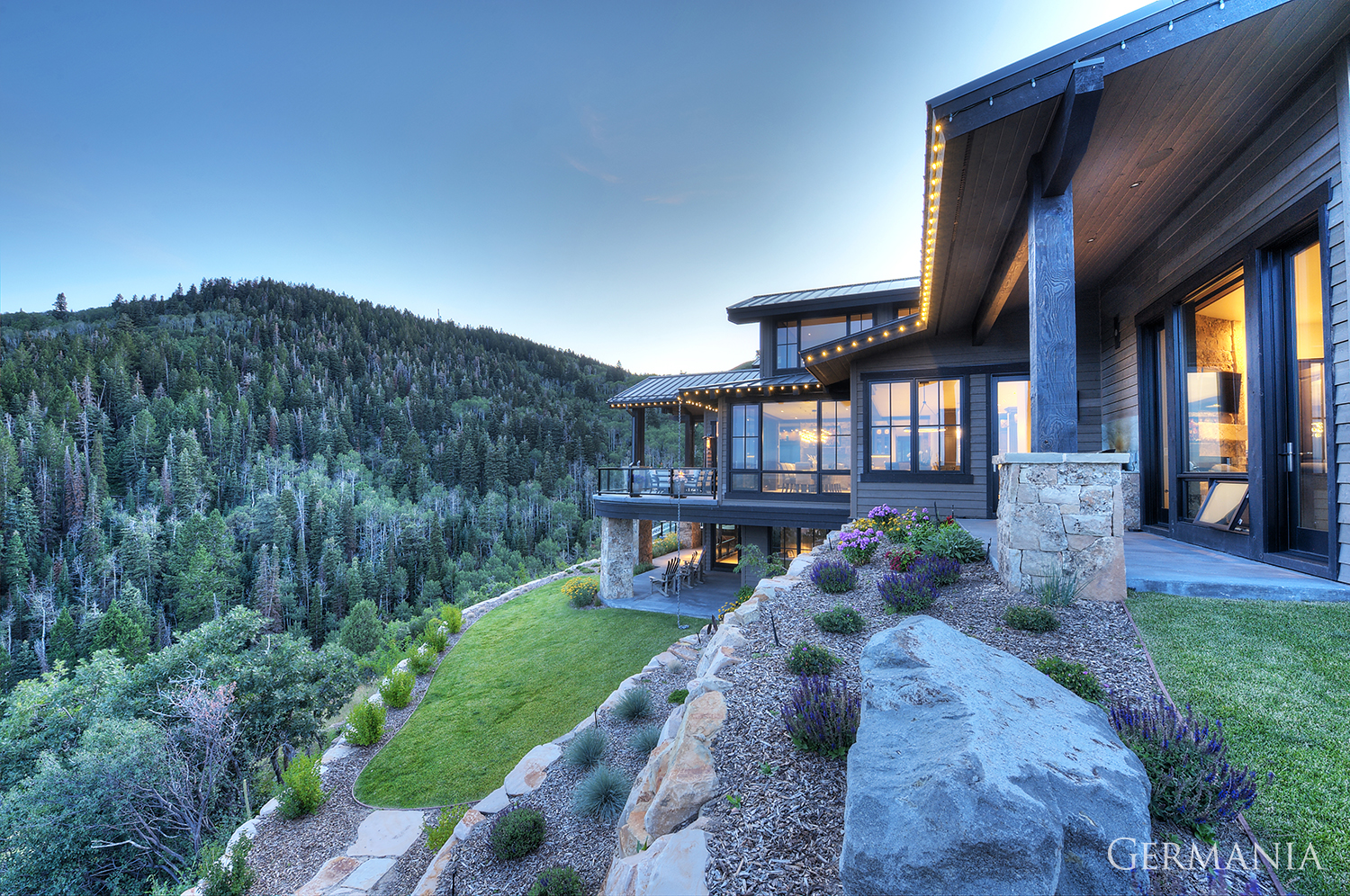 15 Questions You Should Ask Your Custom Home Builder
It may seem like a long list of questions, but each holds high importance to ensure your home is built to your standards and designs! Some questions pertain to pre-construction, during construction, and post-construction work, but again all questions are relevant to ask your potential builders and to fully understand the process of building a luxury custom home.
Here are the most important questions you want to ask and receive confident, clear answers from your build team:
1. How many years of experience do you and your team have?
It goes without saying that having a luxury build team with experience and rapport in the industry is important. The answer to this question will tell you if you are getting quality construction, design, and dedication from them at every point of the construction journey of your home. Builders who have many years of experience have faced and resolved an array of problems that customer home builders routinely encounter. Experienced builders know how to maneuver through and overcome obstacles to get the final product you've dreamt about.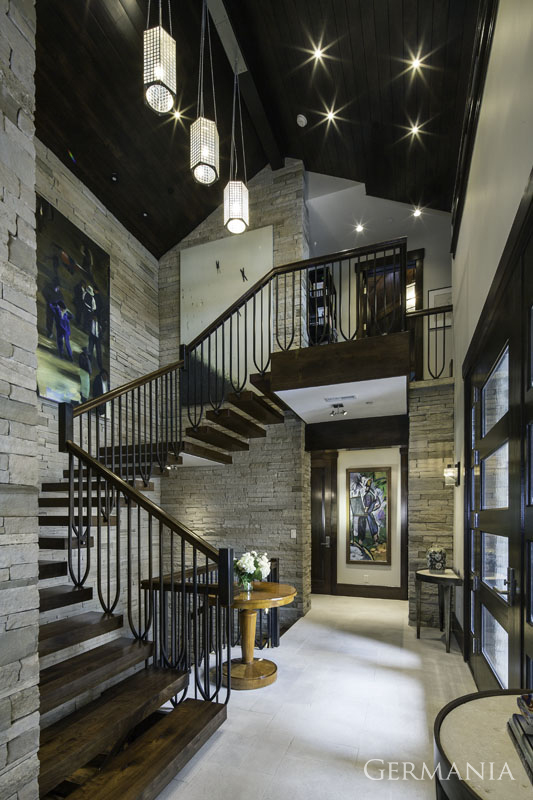 2. Do you have a portfolio I can look at? What about client testimonials? Do you have any current projects I can tour now?
Nothing demonstrates what a luxury build team can do better than their previous work! There are many ways to ask to see what they've done. Most have a virtual portfolio you can peruse at your leisure.
3. Have you built the particular style of home I'm looking to create? How many homes have you built in this style?
You want assurance that your build team is fluent in many different styles of homes, and that they can create them flawlessly according to those individual styles. If, however, you are wanting a modern home, but a team has never done one before, it's probably best to go a different direction and find a build team that understands that style and the uniqueness that makes it so.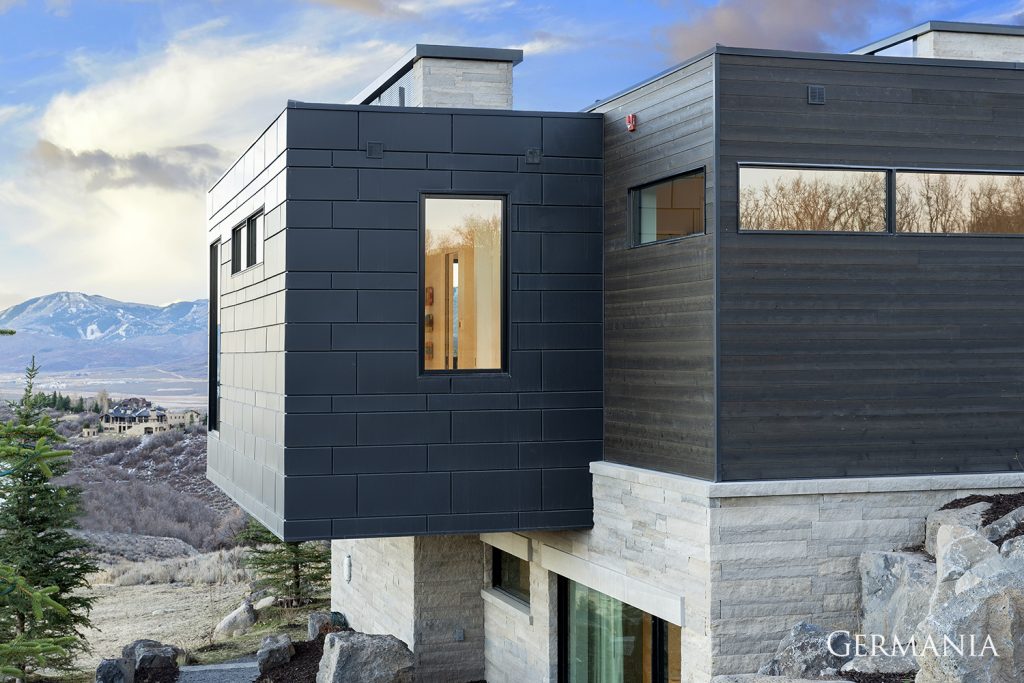 4. How do you ensure the budget and timeline stay on track? How often do you and your team finish projects on time?
Each build team and company have a series of strategies they use to make sure production costs stay low and timelines stay on track. Before working together, be aware of how your potential team plans to meet budget and timeline constraints, and how often they are able to finish projects within the expected timeline.
5. How is the final cost of my home determined? What is the financing plan? Do you pay your team? Or will I pay your team along the way?
It's important to be aware of how funds are allocated before construction begins as that can often stall a project if your chosen build team is waiting for all the funds from you upfront. Generally, surprises are a good thing, but not when it comes to financing your home. Always make sure you know how the finances work so there are no surprises along the way!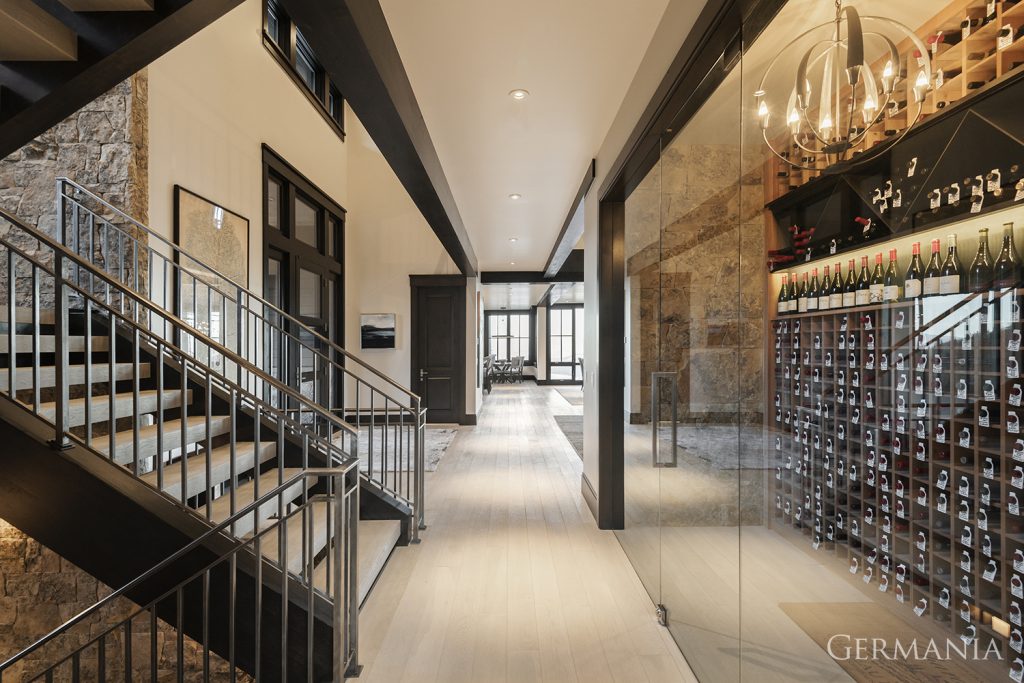 6. Will you help me pick a homesite, and/or acquire land?
Having a luxury home build team that can help you choose the right location and land for your home will ease a lot of running around and pre-build legwork. Luxury home builders can make sure the land is suitable for what you are wanting, as well as ensure the specific neighborhood's building requirements are met. If your build team doesn't offer these services, you will still be able to find the perfect acreage for your luxury home, but you may have to work with a few extra professionals to acquire the land.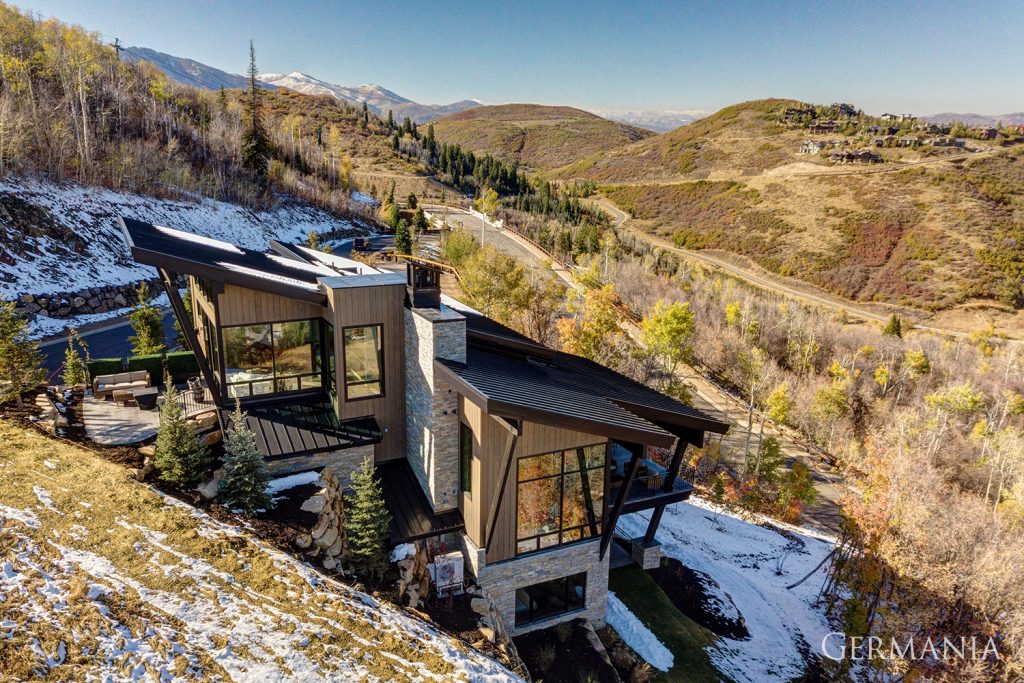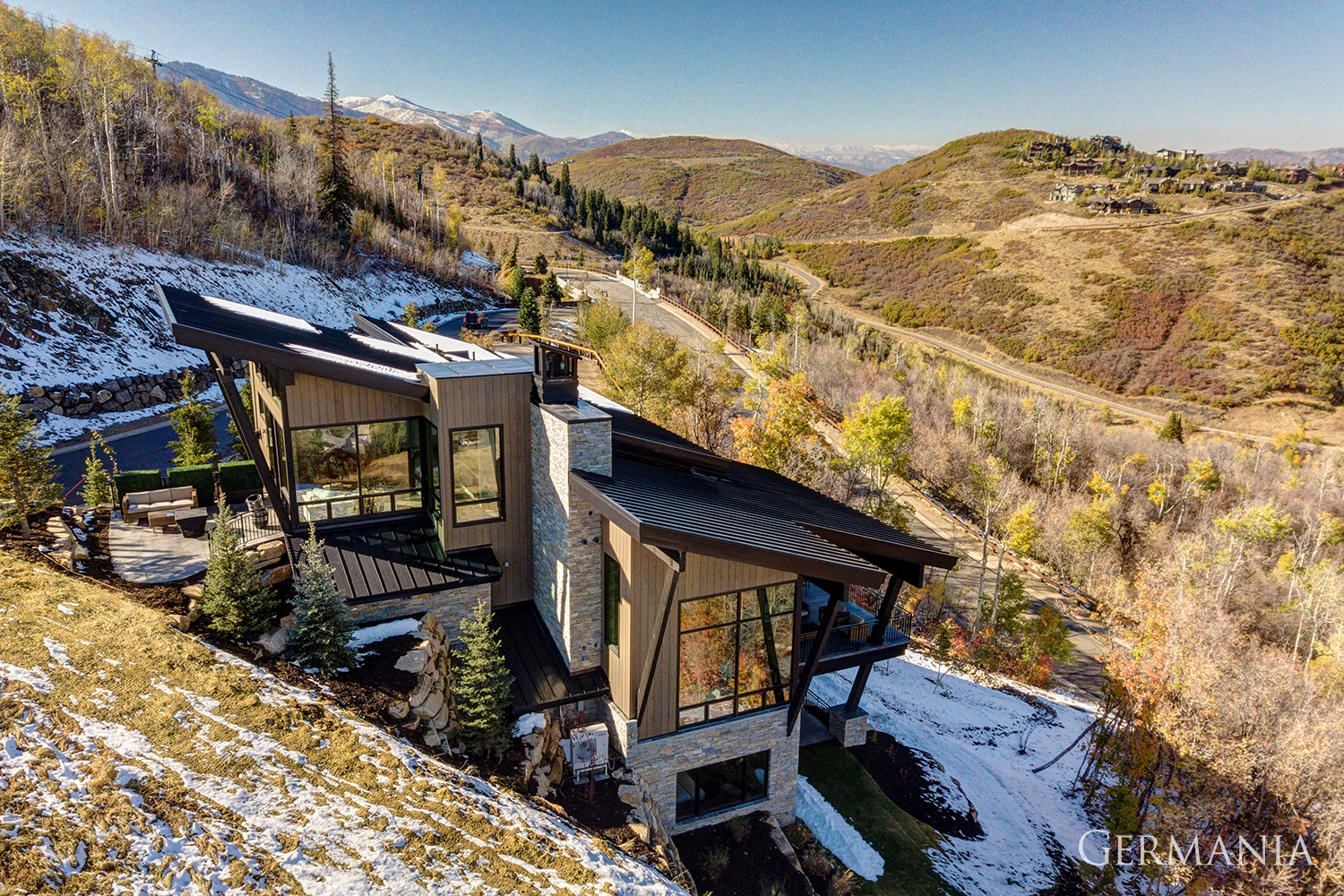 7. What licenses do you have? Are you insured?
Some cities require specific licenses for home builders. Some do not. But it's good to know what the city and state requires from their professional builders, as well as if being insured is a requirement as well.
8. How customizable are the design details?
Some builders have a series of set designs to choose from, while others work with you to achieve exactly what you want. It's often the case that you'll want the latter. Flexible builders can help you along the way and integrate any design changes you want made throughout the building process–they feel like more of a partner than a bottleneck between you and the custom, luxury home that you've always wanted.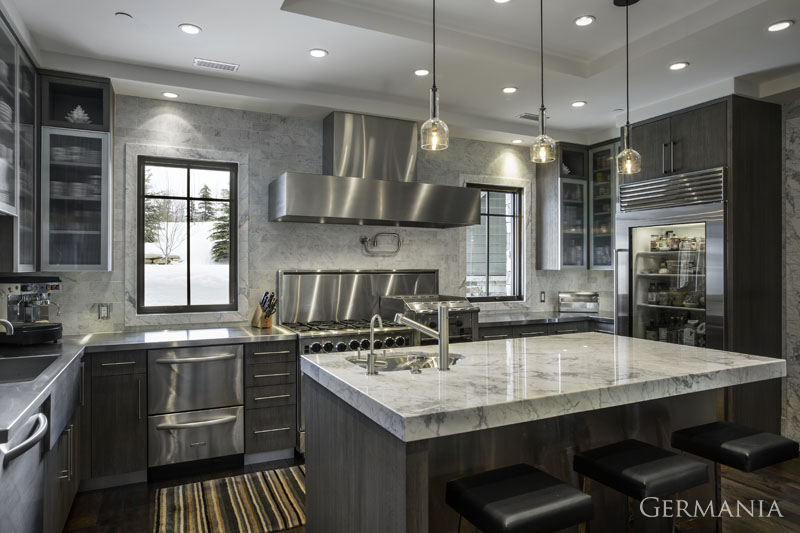 9. How open is communication during the process? Who will be the point of contact? Who will be overseeing the jobsite? Will it be open or closed?
These are crucial questions to be clear on when starting a custom home project. Don't be left in the dark along the way. Having these specific series of questions answered will allow you peace of mind when you decide on your build team.
10. What will be the quality assurance throughout the home building process? Will there be inspections along the way? What about a full inspection once construction is complete?
There would be nothing quite the sinking feeling in your gut when you realize that your custom home project was not built to code. Not building to code is very expensive and causes all kinds of delays. You certainly want things to go as smoothly as possible, and making sure your chosen build team is dedicated to that same level of quality all along will be hugely important.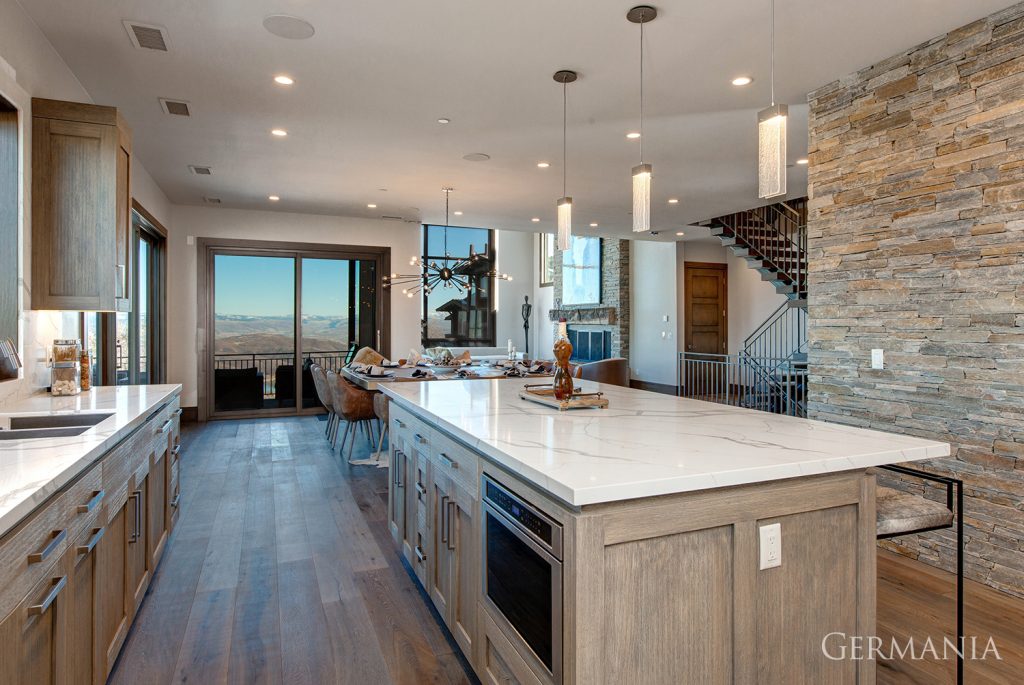 11. Will there be a warranty period? What happens if something needs to be fixed or repaired after construction is done?
Having a great warranty program through your luxury home builders will give you assurance and confidence that you won't be left on your own to figure out any repairs if something happens after the final construction of your home.
12. Is landscaping included? What about mechanical? Electrical? What about features? Plumbing? HVAC? Cabinets? Countertops? Tiles? Flooring?
These are the questions that often go unasked and therefore unanswered, and they can make a huge difference in the final product of your custom home. Not knowing these details can certainly derail your dream home's completion and leave you more than frustrated. That is why having a team that works with trusted and experienced trade partners to get these aspects done correctly will be a lifesaver for you and your home!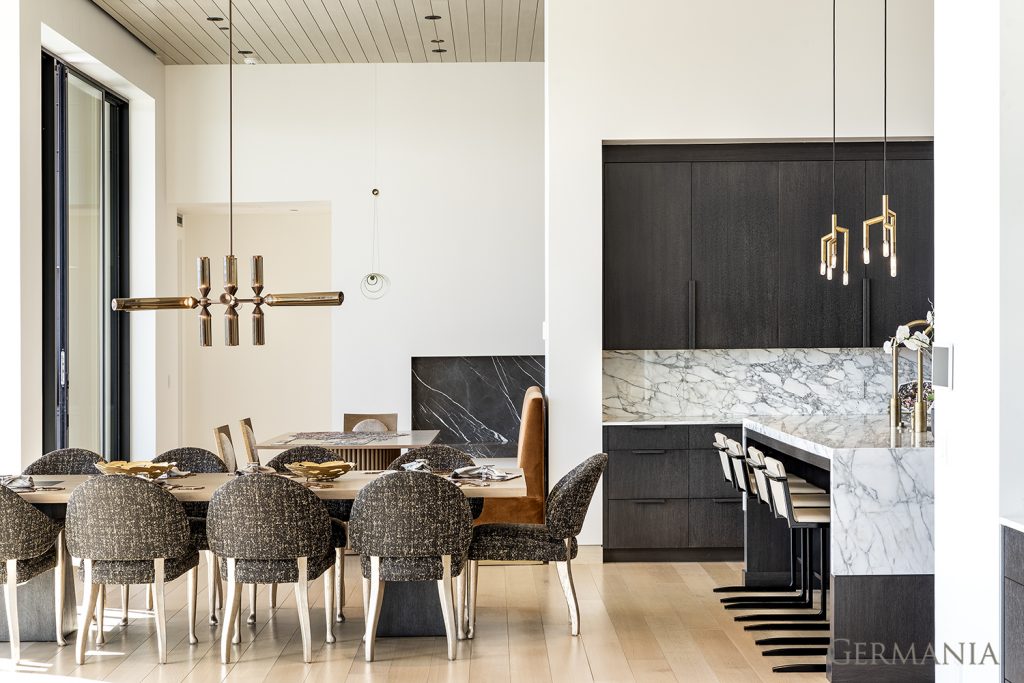 13. How do I pick materials? Surfaces? Colors? Fixtures?
Working with a team that goes through the finest design details with you will be such a relief and ease so much worry and decision fatigue for you. There's a lot to decide on and a lot of options out there! Having a custom build team who knows the ins and outs of every material, fixture, design style, and color scheme will be such a huge benefit to you throughout the entirety of your luxury custom home project!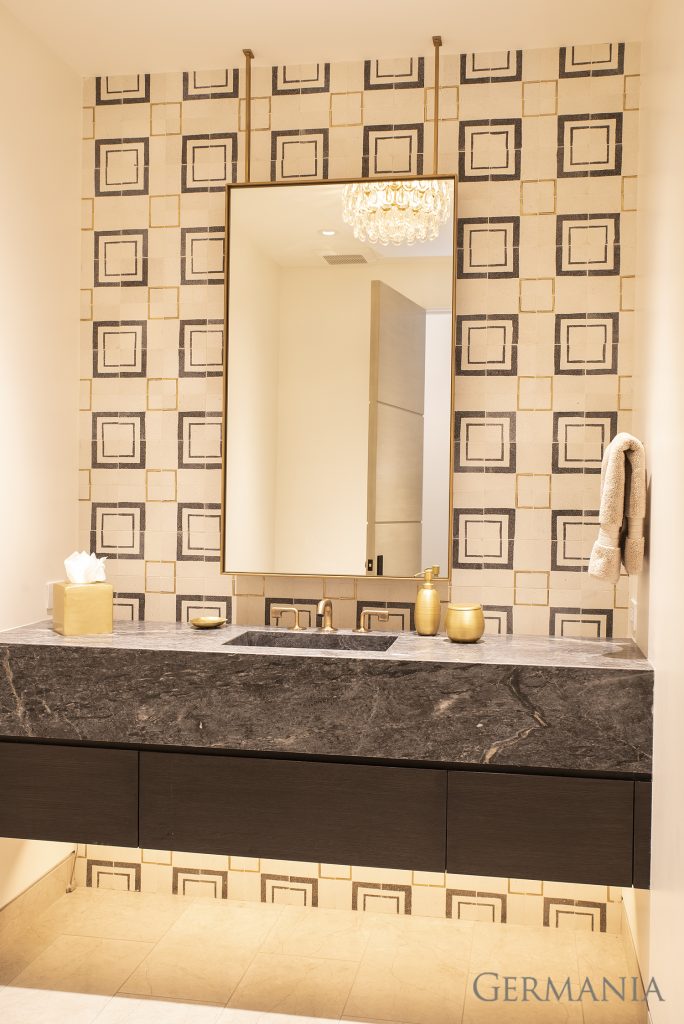 14. What are you looking for in a client relationship?
The words most folks want to hear from their custom home building team is that they want to work with you and get to know you so your home is everything that represents who you are and your life and passions. Having communication and building relationships is a beautiful and essential part of building your perfect custom home. Look to partner with only the best builders who are committed to you and the process.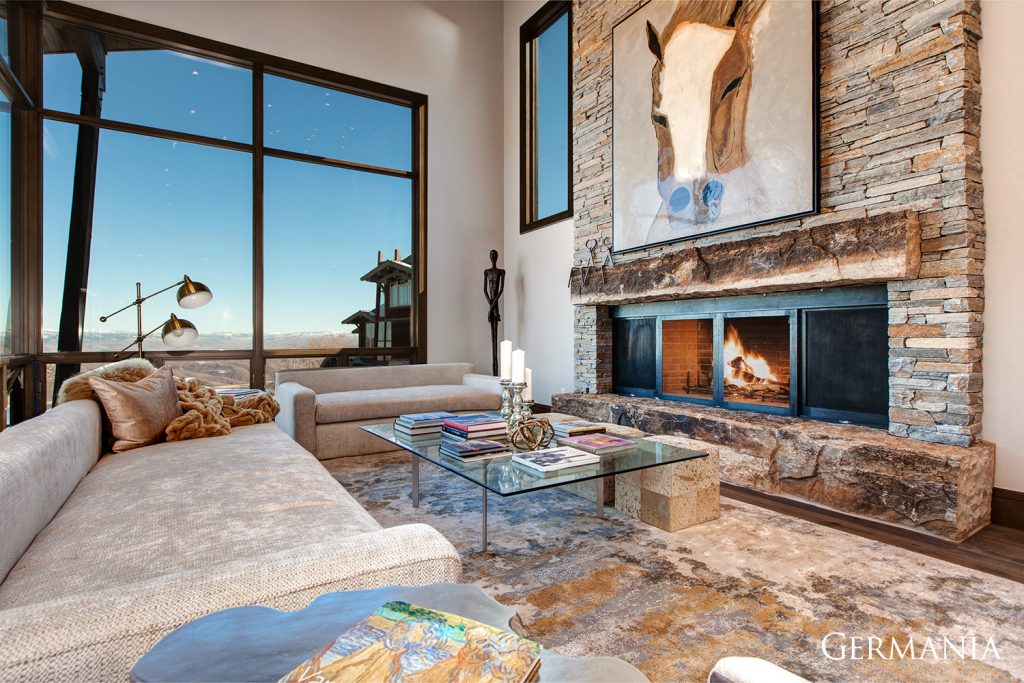 15. What differentiates Germania from other home builders in Park City?
How we at Germania would answer this question is that we are driven and dedicated to you. We have built many lasting friendships and partnerships along the way during our years in the luxury home building industry. We know what it takes to realize the home you have always imagined, and we know the best ways to achieve the most luxurious results for you. Nothing makes us more proud and thrilled than to see your face when you see your dream home come to fruition!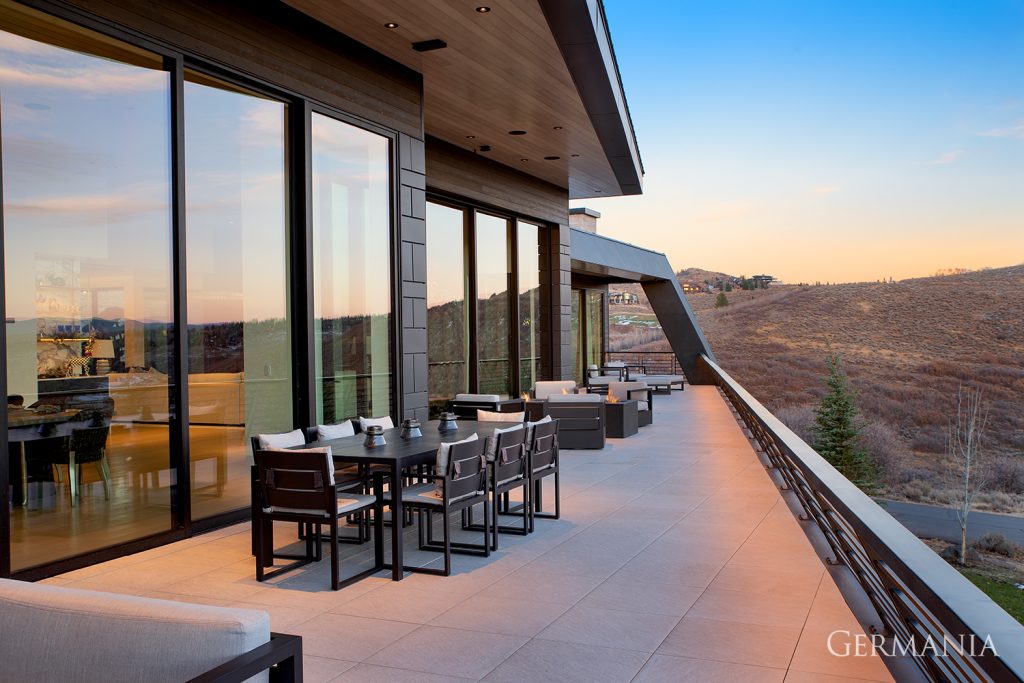 Germania Construction Has The Answers To All Your Questions
Germania Construction can answer every question that comes up during the journey to your dream home. When you choose Germania as your custom home builder in Park City, you can be confident you are choosing the highest quality services in the industry.
Our Park City home building process allows us to develop close relationships with each of our clients. We have years of experience building custom homes in Park City, and in that time we have refined our workflow to maintain open lines of communication with clients. This helps them feel comfortable with the work being done, even if they are overseeing the project from across the country, or around the world. We also work closely with top architects to develop unique designs that meet everyone's specific wants and needs. You can see examples of these showstopping homes in our portfolio.
More than anything, we value you! All that is you, and we want to see your personality and uniqueness shine through every detail and corner of your custom home. We know that by answering all your questions we can build the most perfect, well-suited-to-you, home that you could ever have dreamed of! To get your questions about your luxury custom home answered, contact us today!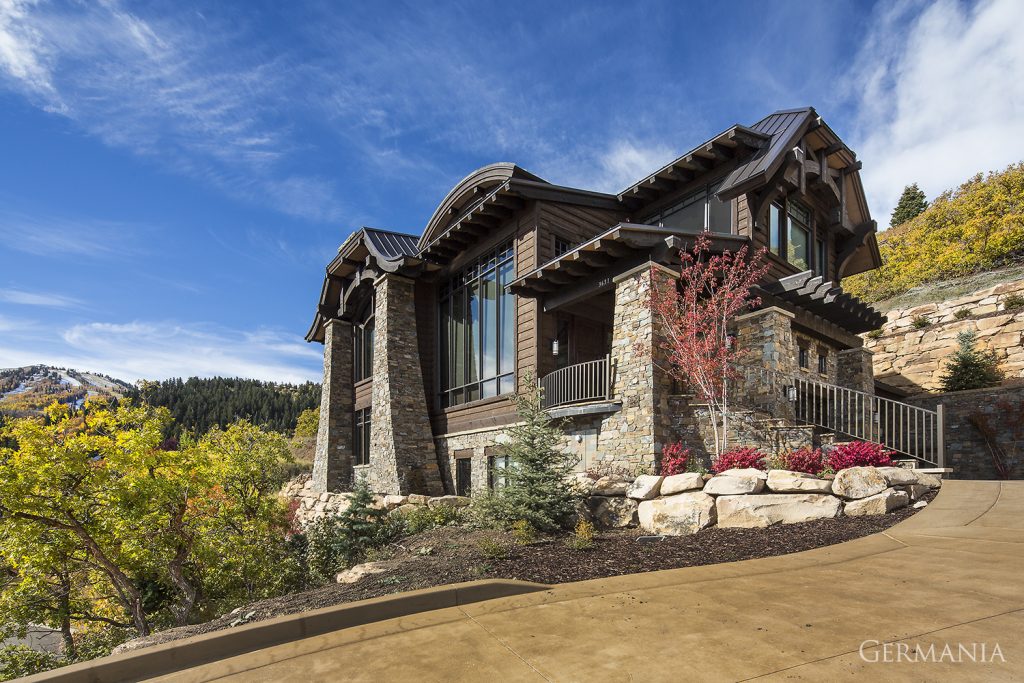 More On Luxury Home
Building Your Dream Home In Park City Is Within Reach
What To Look For In Your Family's Custom Luxury Home Builder In Park City