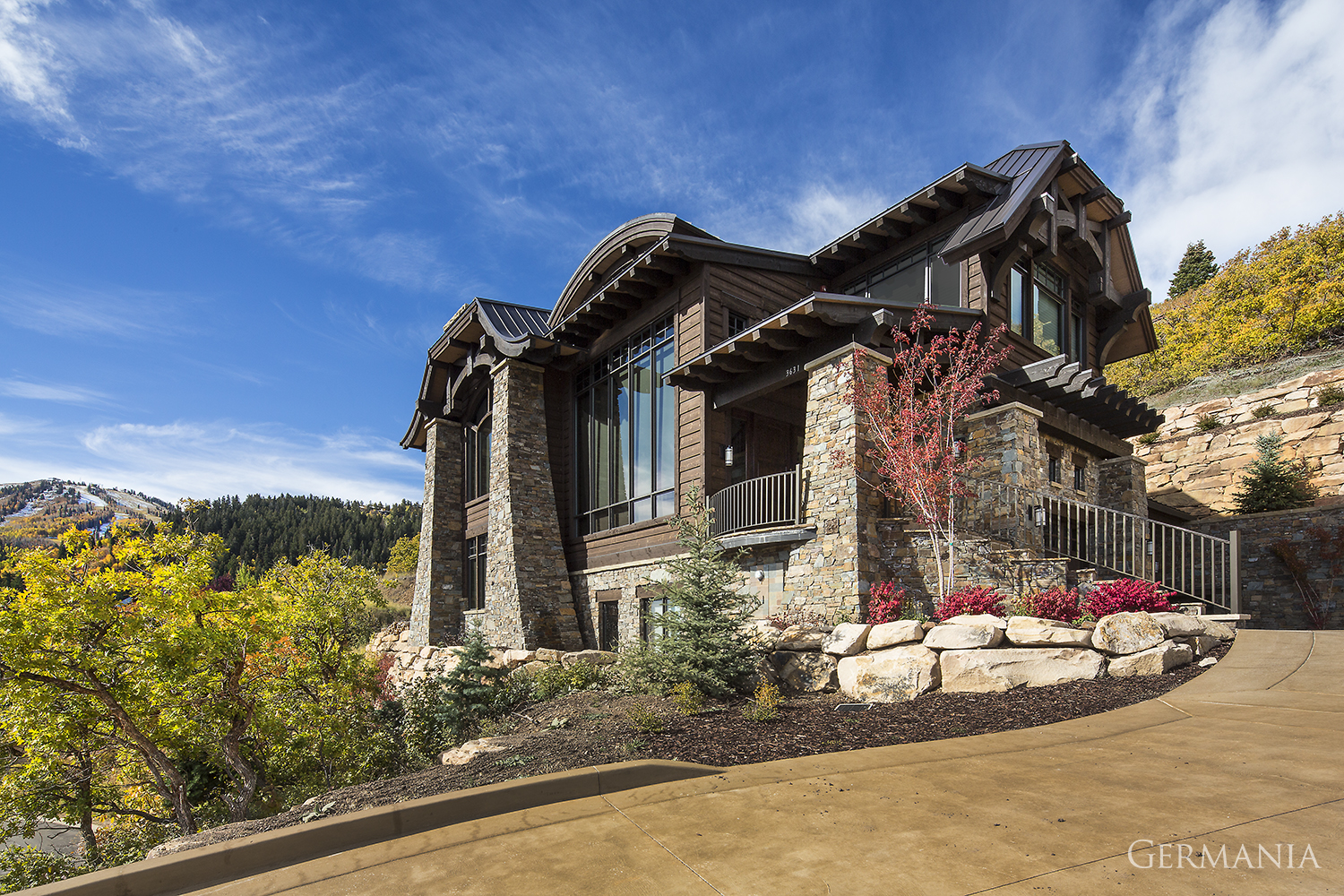 5 Things That Set Us Apart As Park City Custom Home Builders
There's nothing quite like the feeling you get when you walk into a home that is uniquely yours. From the color palette and hardware design to the build-in cabinets and layout–every last detail is carefully curated to reflect your style and personality, making it truly a work of art all your own.
Admittedly, building a custom luxury home is not for the faint of heart, and it is usually with some trepidation that homeowners look to partner with a builder–how will they get all the details right? Will they be difficult to work with? Will they overestimate their expertise and industry knowledge? You want some assurances before signing on the dotted line.
As homeowners ourselves, we understand how important it is to get the details right. Customer service is our highest priority, and we thrive on making the building process as smooth and effortless as possible. If you're looking to collaborate and need a Park City custom home builder with solid industry experience and an amazing track record, Germania Construction is your perfect partner. We believe that a custom home is a fantastic way to express your individuality and creativity, and we're proud of the custom homes we've created.
What Makes A Park City Home Custom
Building a custom Park City home differs greatly from a spec or semi-custom home. Spec homes are built from a universal design and inexpensive materials and are built and sold without homeowner input. Semi-custom homes let the potential homeowners choose some of the details of the home, like the cabinet color or carpet grade, but most big-ticket items like layout and location are predetermined by the builder.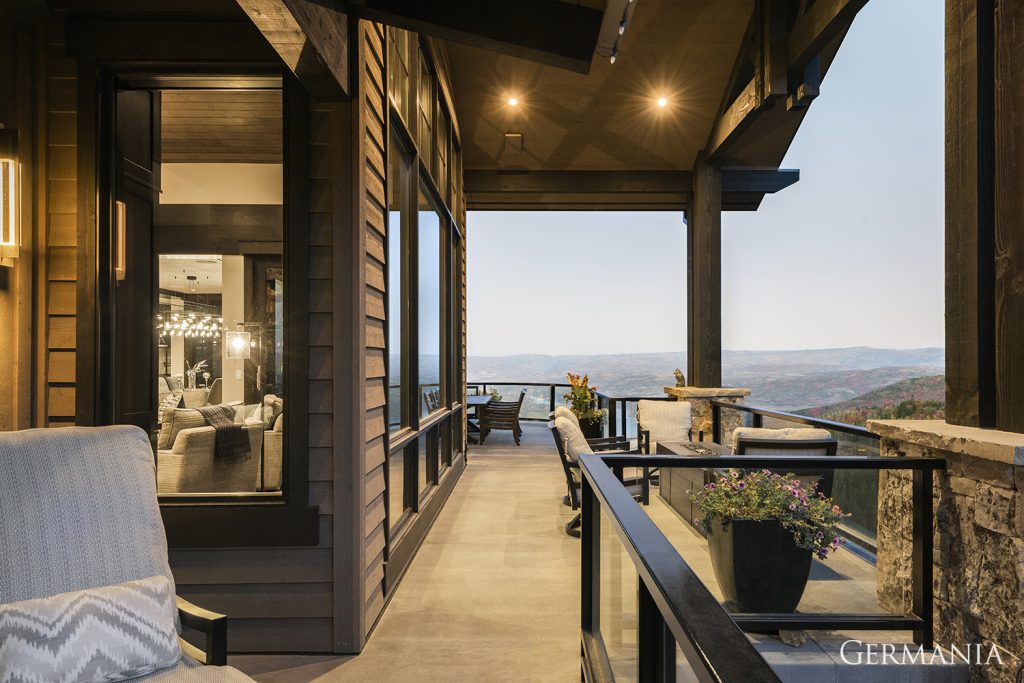 A custom Park City home is a one-of-a-kind home built specifically for your location. Every single detail about the home construction, layout, finish, and materials is specific to your taste and design aesthetic. Your fingerprint is on every surface, and your Park City custom home builder becomes a trusting and creative partnership rather than a point-in-time transaction. Your custom Park City home will boast an exclusive location coupled with layout, fit and finish qualities, and design that no other home has to offer–unique and specific to you.
5 Reasons Why We Are Passionate About Custom Homes
There are plenty of self-proclaimed custom home builders, but you won't find a Park City custom home builder quite like Germania. If you've ever been to a Masters golf course, you'll know what we mean. The Masters is not your typical golf course. Exclusive, with 365 acres of perfectly manicured grounds, the Masters is an experience you'll not likely forget. Likewise, we take homebuilding seriously, and we hope that your experience with us is unforgettable–it's what sets our custom homes apart from the competition in Park City. This is what you can expect from the Germania Experience:
#1 Lasting Friendships
We pride ourselves on our intensely collaborative process that brings your dream home to life. In fact, our clients enjoy the process of working with us so much that often our partnerships have evolved into friendships. When we hand you the keys to your luxury, custom home, it's not goodbye. We know we'll see you again biking the mid-mountain trail or grabbing a cup at PC Coffee Roasters. That's just what friends do–spend time. During the homebuilding process, we spend a lot of time with our clients and rather than being burdensome, it's like dinner with old friends. We cherish those friendships, and it makes our work all the more enjoyable and valuable in our eyes.
#2 Talented Architects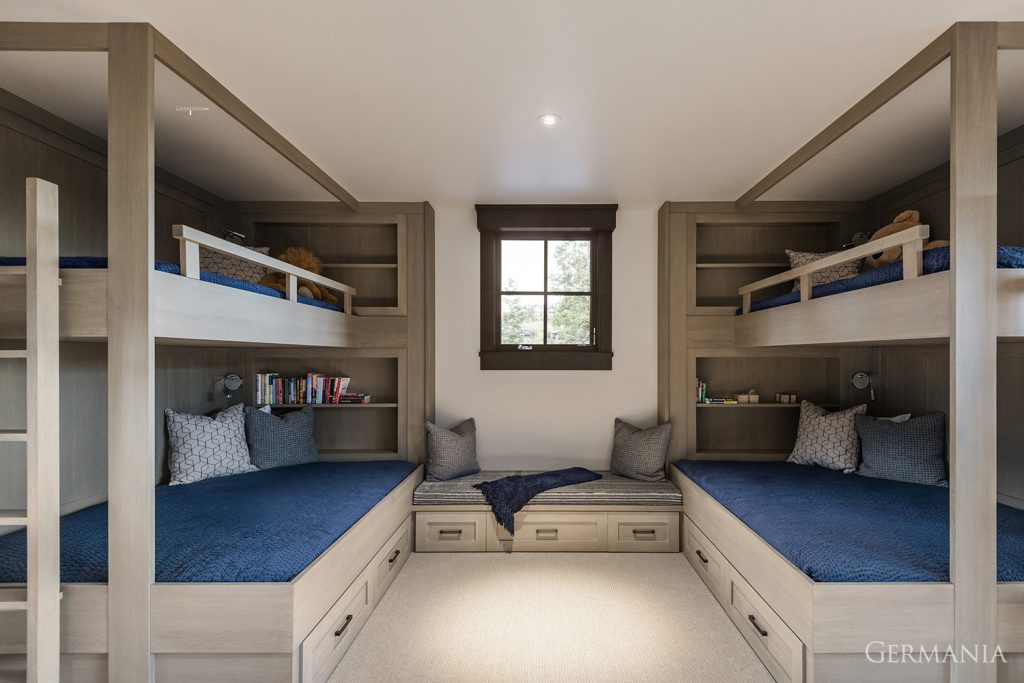 We don't settle for less. Our trade partners are the best in the business, and they have been servicing our clients for many years across numerous projects.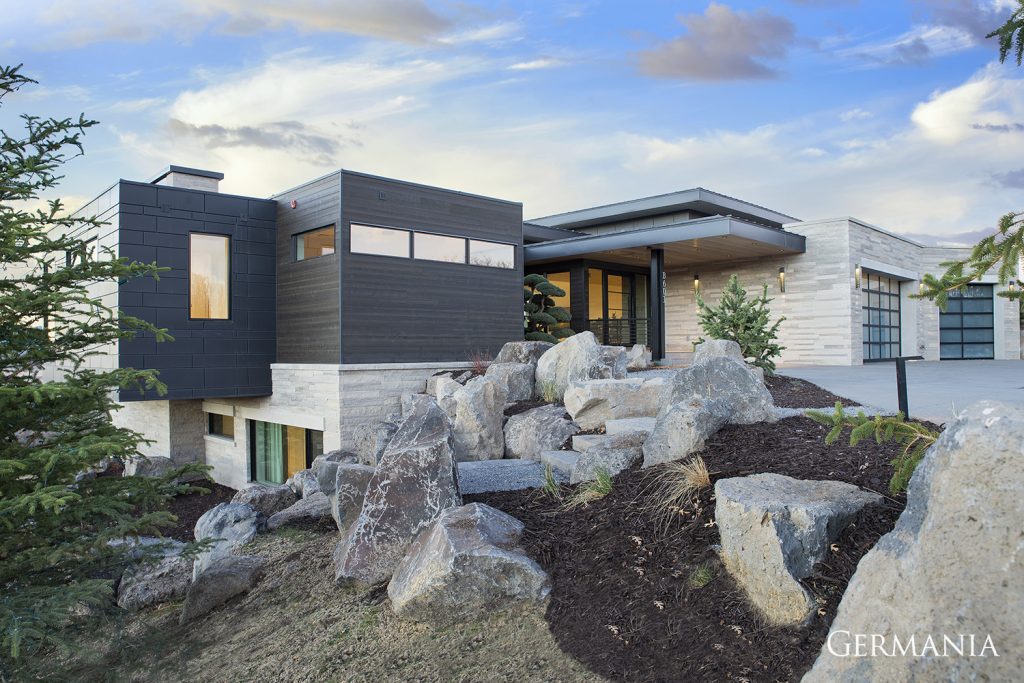 #3 Uncompromised Quality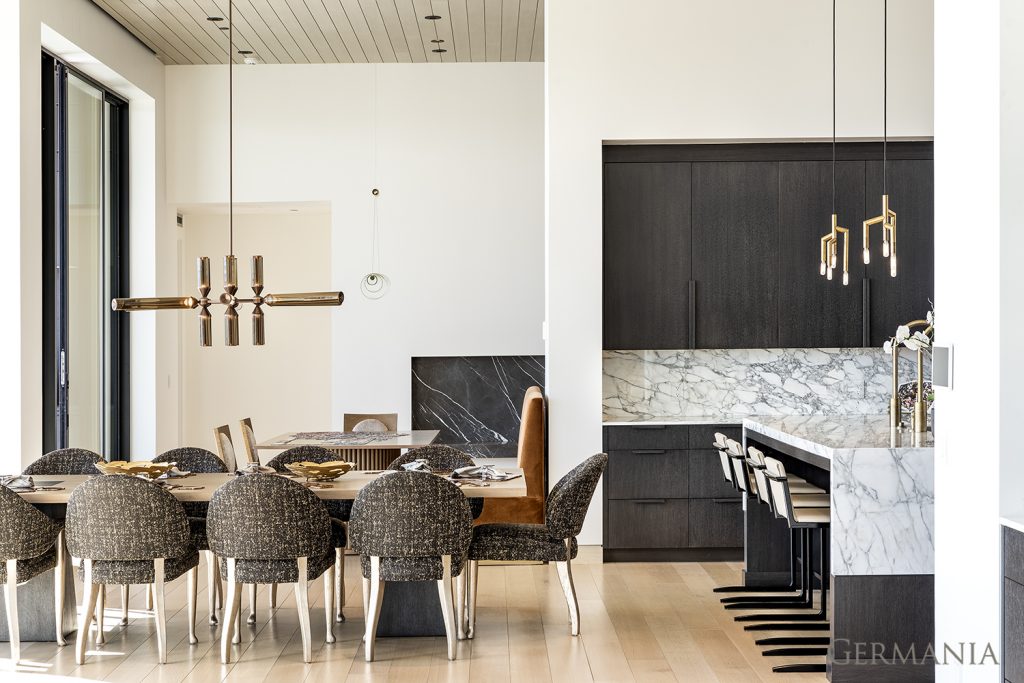 Good collaborators know that compromise is essential, but this is one area where we are willing to break the rules. The Germania brand represents that highest quality craftsmanship–something that we are never willing to compromise. We hold our trade partner's accountable and they understand our exacting expectations and know that anything less than perfect execution will require them to replace their work at their cost. Our partners also know that we strive for excellence in every way, so they do not hesitate to recommend enhancements, like new technologies, materials, or processes to always help us improve and stay one cut above the rest.
#4: Unique Expression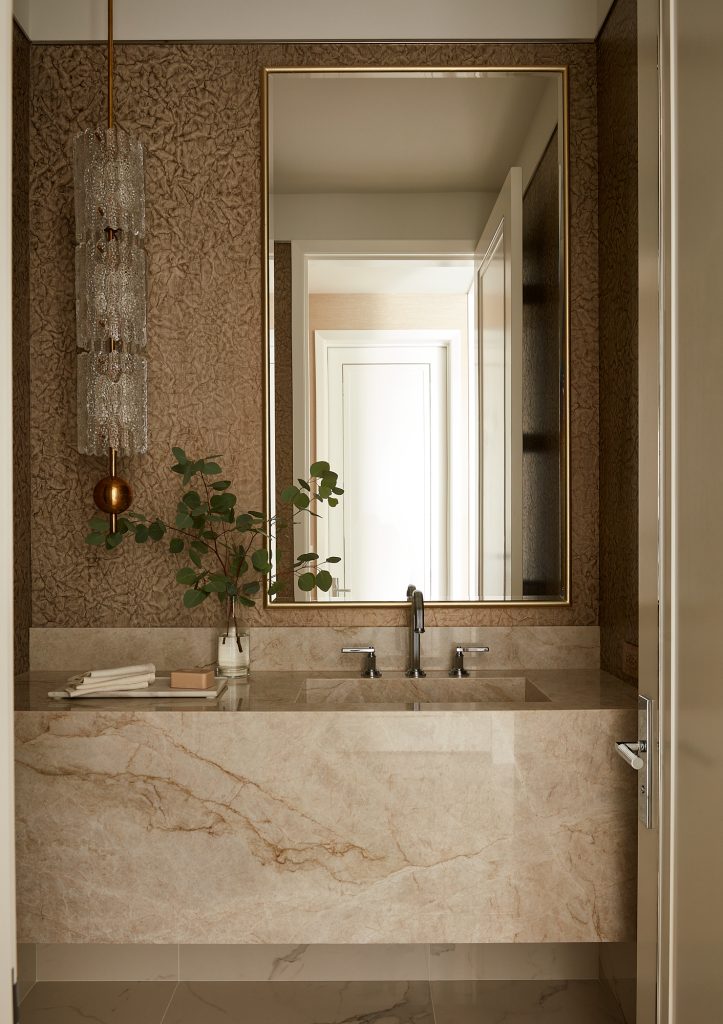 No two homes are similar, as every home we build is a unique expression of your personality and creativity. The homes we build are truly works of art that oftentimes require some balancing and heavy lifting on our end, and we're up for the challenge! We anticipate that you might want to move a few walls, or save a native tree in the middle of your lot, or solicit approval to gain ski access from your backyard. We are here to help, and we're with you every step of the way.
#5. Built For The Location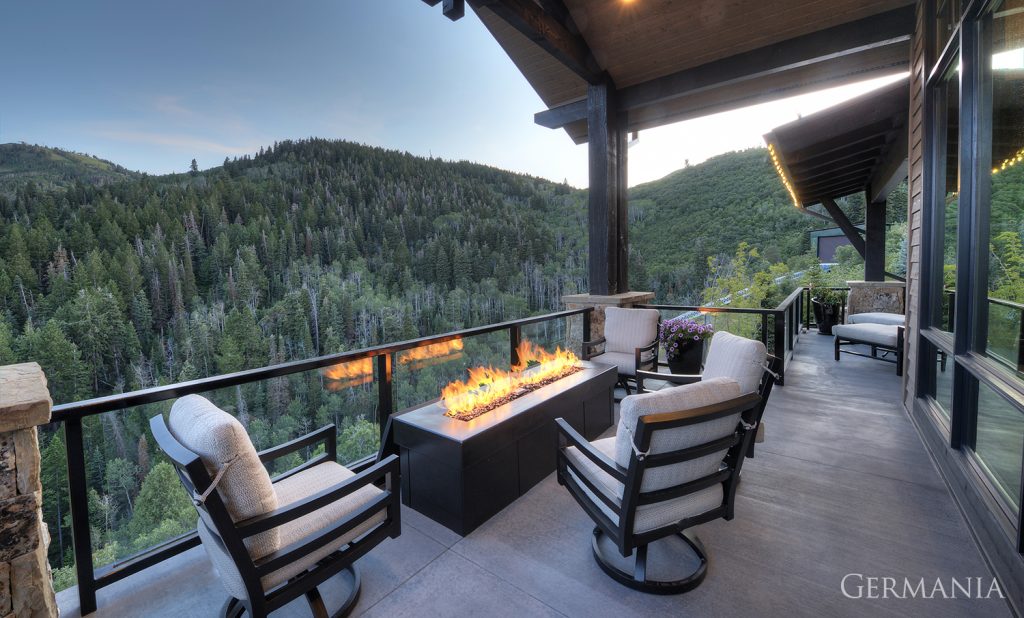 Building custom, luxury homes in Park City requires expertise and a knowledge-based skillset. Oftentimes, the Park City terrain, while breathtakingly beautiful, requires enhanced engineering and manufacturing techniques. Regardless of the challenge, we know that we'll find the exact right solution for your home.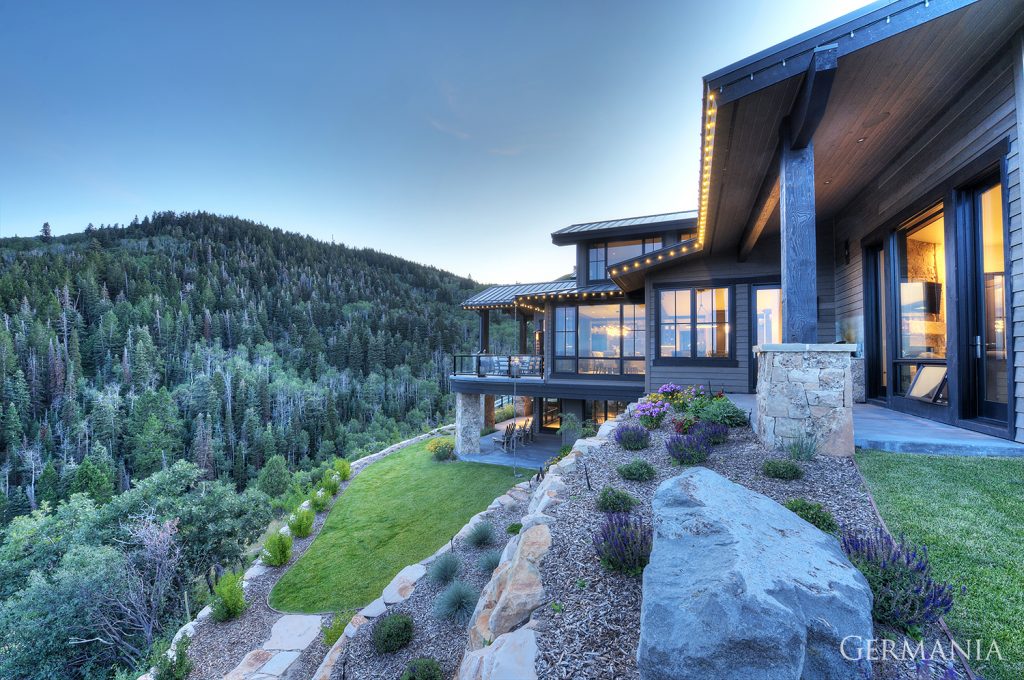 But lest you think this might be code for ramping up the costs, rest assured that just because we specialize in building custom homes in Park City, it does not mean that we are not cost-conscious. We are constantly on the hunt for the intersection between optimal value and affordability. The optimal value for each client means finding the right product, with the right quality, for the right price. It's what we live for, and we hope that our enthusiasm shows.
How Do Custom Homes Add Value To Your Life?
Building a custom home is all about the power of personal choice. A custom home will perfectly fit your lifestyle, built and designed entirely for you. Not only do you get to decide on floor plan and materials, but you get to design and build rooms that truly speak to your values and where you like to spend your time.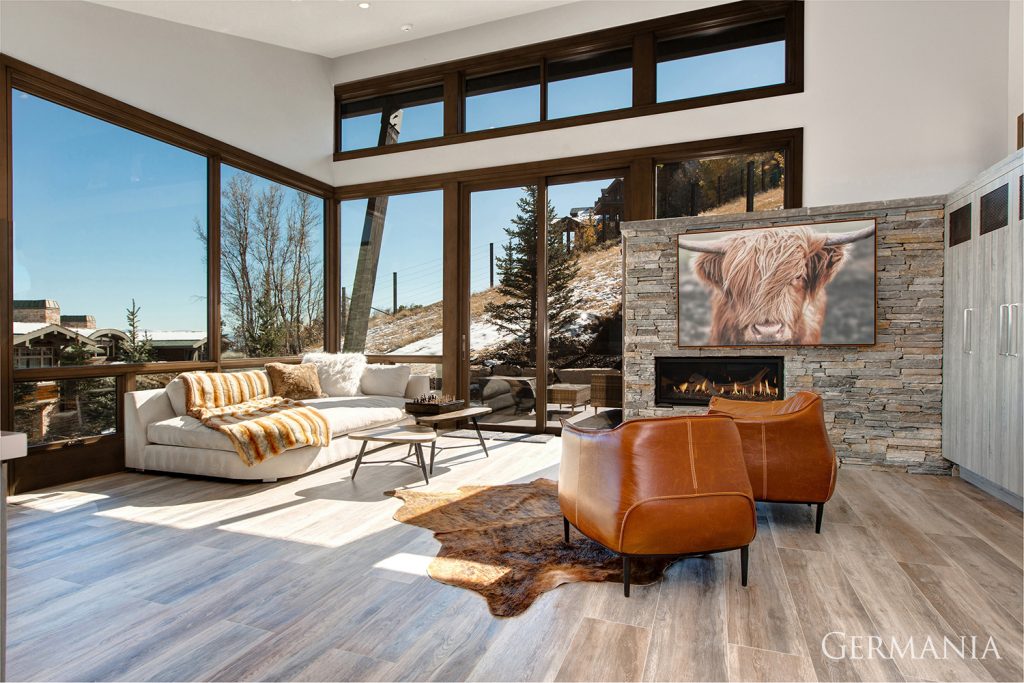 Love working out while gazing at expansive views? Or love movies, but hate the crowds? Love to cook and have every modern tool at your fingertips? Do you have enthusiasm for year-round sports, like to entertain large groups, or need a stunning backdrop to showcase your art collection? If the answer is yes to any of these questions, a custom home will fit the bill nicely.
Why Choose Germania For Your Park City Custom Home?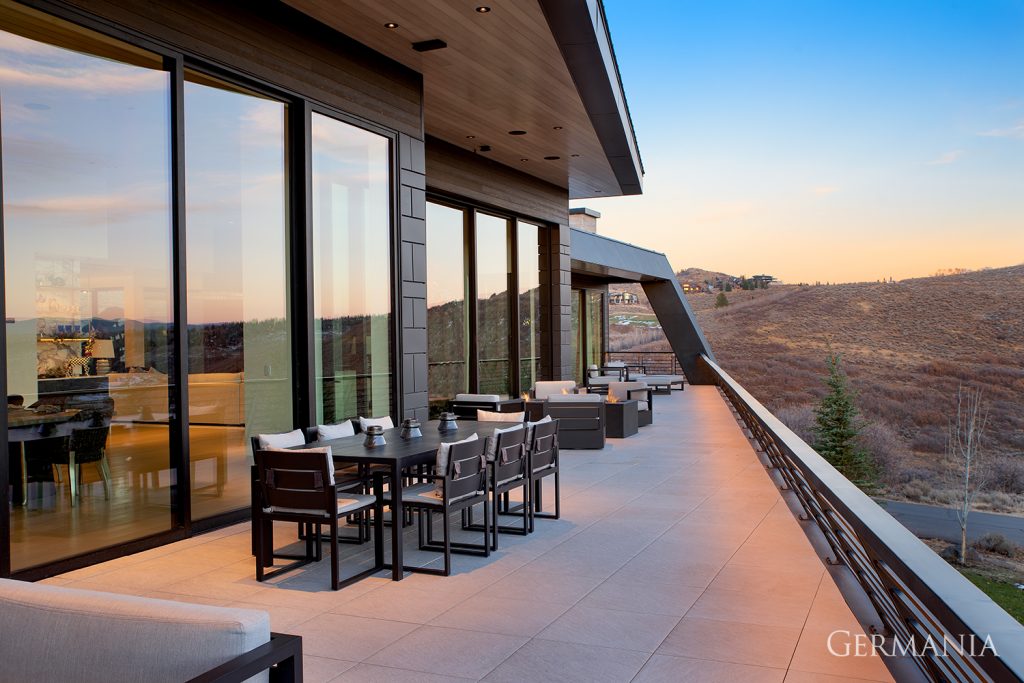 At Germania, we are fond of saying that we like to make the impossible, possible. Expertly positioned as a premier Park City custom home builder, we believe that we can make the impossible, possible, but you don't have to take our word for it. We also have the portfolio to back up that lofty claim. Our portfolio pages are overflowing with inspiring possibilities of what your custom Germanie might look like.
Germania Construction provides superior craftsmanship and exquisite detail into every custom Park City home we build. We go all in when it comes to making your custom home a work of art belonging exclusively to you. Saying that we are passionate about custom home building is probably a huge understatement. With Germania, you can count on the highest level of service built around transparency, accountability, and integrity. When we run into you on the slopes or grabbing a bite in downtown, we want to shake hands like long lost friends, because that's just who we are. If you're searching for a "Masters" experience that you won't likely forget, reach out to us today for a free consultation. You won't be disappointed.
More On Luxury Home
Building Your Dream Home In Park City Is Within Reach
What To Look For In Your Family's Custom Luxury Home Builder In Park City