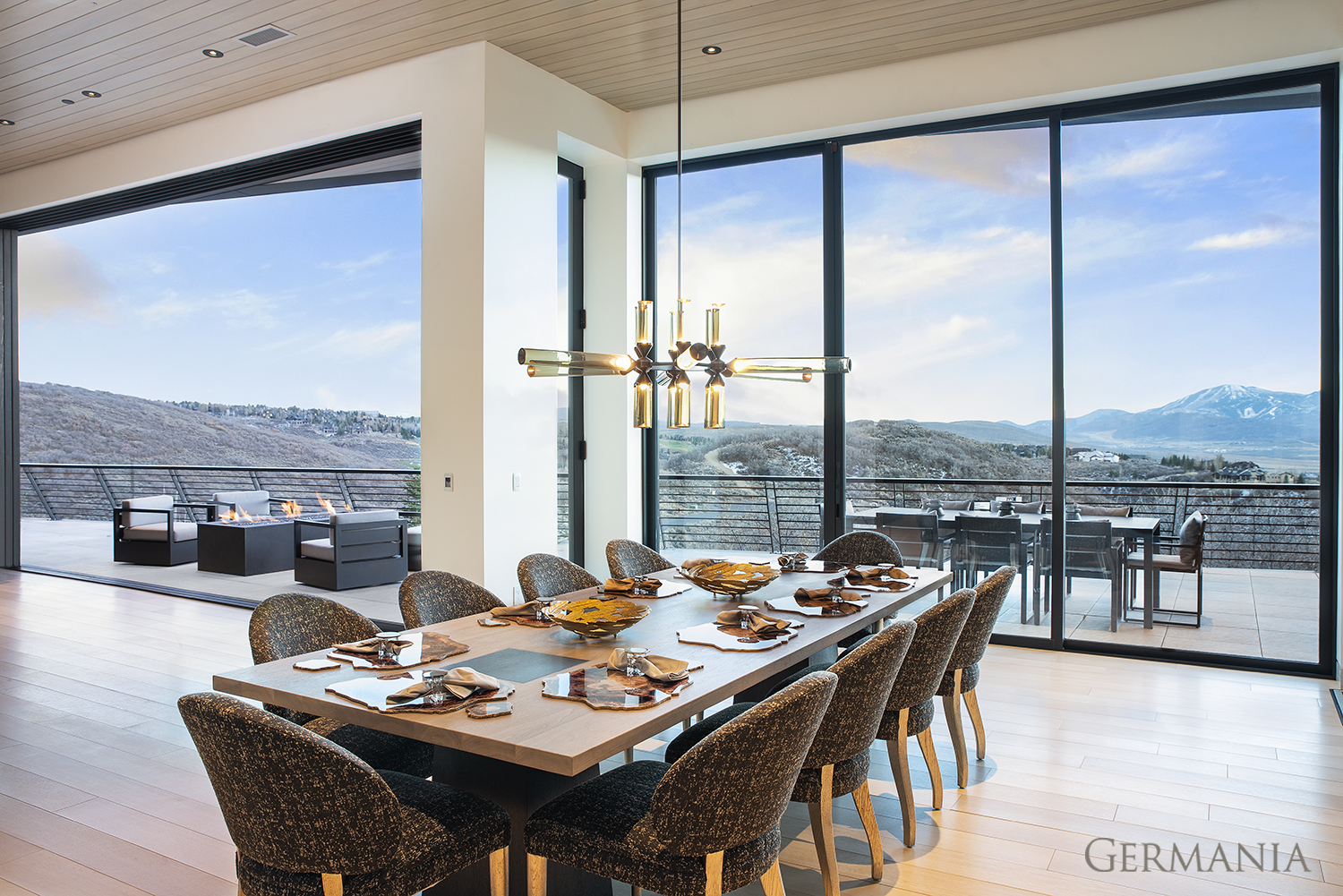 Who Offers the Best Residential Construction Services in Park City?
The process of starting construction on a Park City custom home may sound overwhelming, but the truth is, if you have the right team on your side, it can all run seamlessly. The Germania residential construction services team will help you with your project from start to finish. This is just one of many things that makes Germania one of the best custom home builders in Park City. Here's what a great residential home builder can do for you.
What Does A Park City Residential Contractor Do?
When you think of the responsibilities of a residential construction contractor, you may think all they do is stand around on the job site holding a clipboard and a cup of coffee. Or maybe you think of them as being responsible for the physical construction of a home, and nothing more. The reality is that a residential contractor has a broad list of responsibilities when it comes to residential construction services. In addition, building a custom home in Park City comes with additional expertise from understanding zoning and code compliance to having outstanding relationships in the community. Your contractor will manage your project from start to finish including:
Doing a site analysis
Securing permits
Hiring subcontractors
Supervising labor
Ensuring Park City/Summit County zoning and code compliance
Managing budgets and residential construction cost
Scheduling jobs, milestones, and labor
Maintaining the construction timelines
Monitoring job site conditions
Quality control
Status reporting
This list can be even more lengthy when you're dealing with custom home builders, as there are more responsibilities and individual details to track on each project. You see, there are a lot of moving parts and pieces when it comes to residential construction, and it's the residential contractor's responsibility to make sure everything runs smoothly.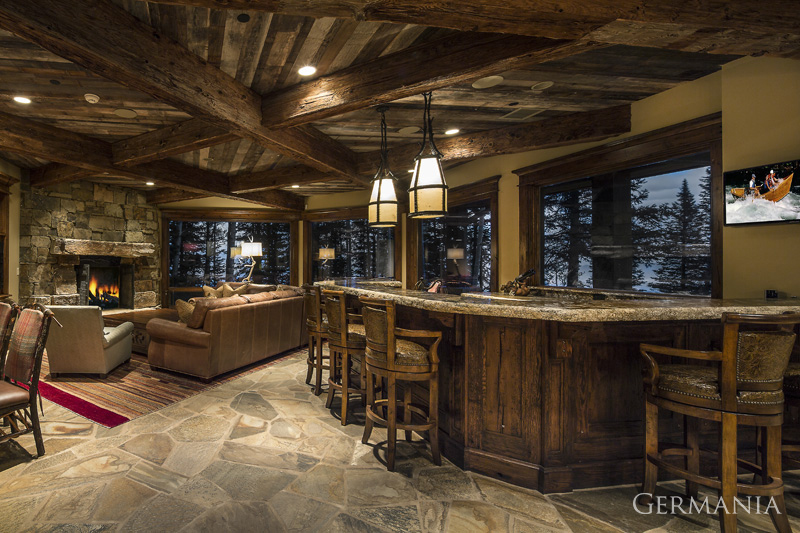 Why Choose Germania Construction?
There are a lot of custom home construction companies to choose from, so why should you choose Germania construction? Here are a few things that set us apart in the personal home construction industry:
Park City Expertise:
Building in Park City, Utah comes with a set of unique challenges that Germania knows how to solve. We're familiar with the temperature and climate conditions of the charming mountain community, and know-how to account for them in our construction process. It's also our job to be familiar with all the city rules, regulations, and limitations that impact construction. Our years of experience and expertise in residential construction services in the Park City area result in a smoother building process and a higher quality home.
Innovative Materials and Technology:
Cell phones and computers aren't the only technology that improves over the years. Homebuilding materials, techniques, and designs have come a long way in the last fifty years, and we keep up with every new development. As your premier residential contractor, we use the most innovative tools, technology, and materials on the market to make your home as current, safe, and efficient as possible. Whether you live in Park City or you are building from across the country, or even abroad, our communication processes will allow you to engage with your project at every step of the way.
Qualified Professionals/Residential Contractors:
When it comes to work ethic, professional training, and the latest building information systems, Germania has you covered. Our qualified experts have completed extensive training and are committed to completing every project by exceeding your expectations for personal home design and construction. Every task we complete is finished with consistent craftsmanship and unmatched quality. Our team prides itself on the level of commitment we provide to every customer we serve, and that's proven by our innovative designs and top-notch service.
Custom Designs for Your Home:
Your home is an extension of who you are, so it needs to represent your unique style and personality. When you choose Germania as your residential contractor, our professionals work closely with you to bring every design you have in mind to reality. We offer a variety of individual design solutions and use innovative tools and technology to make sure every design is completed flawlessly while exceeding your expectations.
Successful Design Experience:
Our end product speaks for itself. Put us to the test. Check out our portfolio, talk to previous clients, We can offer images of the projects we're most proud of, and references from our previous clients. We have a long and successful history of design experience that will help give you the peace of mind that comes from knowing you picked the best residential contractors in Park City.
Budget-Conscious Service:
Luxury home building inherently means that our clients are working with big budgets, but we take an enormous amount of pride in carefully outlining build budgets and meticulously managing that budget throughout the process.
High-End Residential Construction:
From building your home from the ground up, to refurbishing the most lavish historic homes in town, there's nothing we won't do to provide the best service and end result. We know your home will be part of what makes Park City and mountain living so special.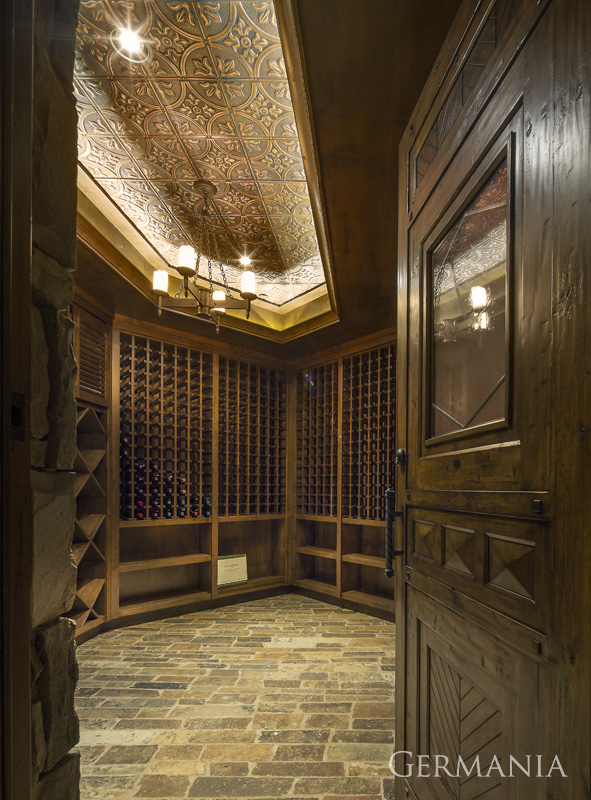 Why Personal Designs Matter To Your Home
Park City is home to some of the most breathtaking landscapes in the world. Your home should be no different. No other place highlights your personality better than your home. Beyond luxurious furniture and vibrant paint, the architecture of your home should be just as unique and individualized as you are. Our custom home architects will meet with you, listen to your style preferences, and offer their expert opinion on personal home design, and how to bring your unique style to every aspect of your house and the mountain community you reside in.
Five Simple Steps To Finding The Right Personal Designs For Your Home
Making your dream home a reality is just one of the many benefits of choosing Germania as your custom home builders. As one of the residential construction services we offer, you get access to our innovative high-end residential designs, qualified architects, and competitive prices. But how do you find personal home design ideas?
Social Media:
If you're going for quantity, social media is a great way to find custom home-building ideas. Try searching hashtags like #newconstruction #customhome #homedesign and more. These will narrow down your search a bit, and still offer endless ideas to sort through.
Builder Portfolios:
Builder portfolios, like the Germania portfolio, can be very inspirational. Each picture offers a sneak-peek into different high-end residential construction projects, where you'll be able to see the world of possibilities that lie before you. From kitchens and bathrooms to bedrooms and bonus rooms, you'll often find the best of the best in the portfolios.
Park City Showcase of Homes:
If you are lucky enough to have a parade of homes happening in your area, get yourself a ticket and join the fun. You can even attend the Park City Showcase of Homes to see examples of Park City luxury living. As you walk through the different homes, you'll be able to experience first-hand the look, feel, and flow of a home. Your wish list may grow, or at least become more clear, and you may even get design and decorating ideas for how to finish your custom home after it is built.
Design Shows/Magazines:
Design shows and magazines often feature new technologies and trends, making them a great place to get ideas. You can find inspiration for appliances, gadgets, and how to use your space, that you might not have ever considered. Sometimes, you can even find the opposite kind of inspiration as you discover trends you don't like and want to avoid.
Ask the Experts:
While it's good to get inspiration from a lot of different sources when it comes time to pull it all together, you need to go to the experts. Germania works with the best architects and designers that will help you refine your ideas and meld them into a cohesive and beautiful design. Our notable partners include: Otto/Walker Architects, Bridgewater Consulting Architects, Upwall Design, Centre Sky Architecture, Park City Design Build, Constantino Grandjacquet, Think Architecture, and Punch Architecture. Each of these firms brings a unique style to the table. Whether you tend to be a modern minimalist, a warm traditionalist, or anything in between, our experts can guide and shape your vision to be even better than you ever imagined.
Go out and find your inspiration and then bring your ideas to us, where we will help you bring them to life.
Look through our portfolio to see some examples of our work, and get an idea of what we can do for you. Then contact us to get started building a dream of your very own. Germania Construction are the experts in Park City Custom Homes and the surrounding region.
Custom built home
,
Custom home architects
,
Custom home builders
,
Custom home construction
,
Germania construction
,
Personal home construction
,
Personal home design
,
residential construction
,
Residential construction cost
,
residential construction services
,
residential construction services in park city
,
Residential home builders