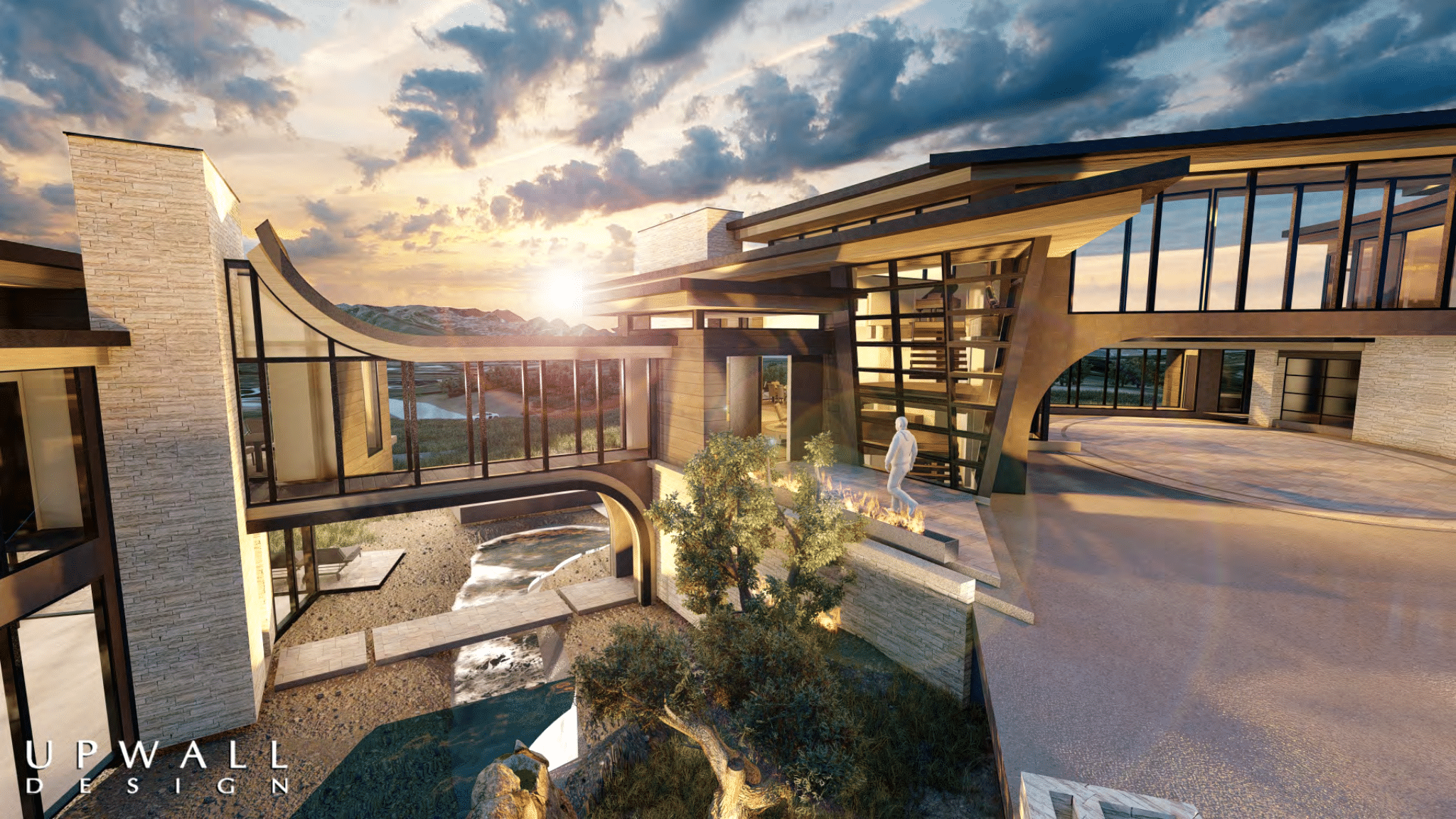 The Peak of Luxury Living is at Pinnacle at Promontory
There's living in Park City, and then there's living the good life at Pinnacle Park City, Utah. Homesites for this exclusive gated community in Park City have been held in reserve for decades, but now it's possible to build custom homes in Pinnacle. Not only does this gated community offer breathtaking views of the area, but the amenities are unrivaled. Pinnacle at Promontory is the perfect place to call home or to build your home away from home. We're going to guide you through everything you need to know about building custom homes in Pinnacle.
Pinnacle Overview
The Promontory Club in Park City was founded in 2001. It is nestled amidst 7,200 premium acres just outside Park City, Utah. From the beginning, developer F. Francis Najafi knew he wanted to hold off on releasing home sites in this development until the club was completed. Now, over two decades later, the Pinnacle development is ready for luxury homes to be built.
LEARN MORE: The Experts In Building Custom Homes In Park City
Custom homes in Pinnacle are different from other custom homes in Park City. Not only do they offer unparalleled views of the Wasatch mountain range, but they also have access to all the amenities the Promontory Club has to offer. That means you can enjoy all the shopping, culture, dining, and outdoor recreation Park City has to offer, or stay home and enjoy more than 20 amenities exclusive to members and residents of the gated community at Promontory Park City. It's the true definition of luxury living, and it is all at your doorstep.
Map
There are only a few custom home sites left in the Pinnacle development, making now the perfect time to start building your dream custom home. As mountain homes in Park City go, you can't beat the beauty, amenities, and conveniences of the custom homes in Pinnacle.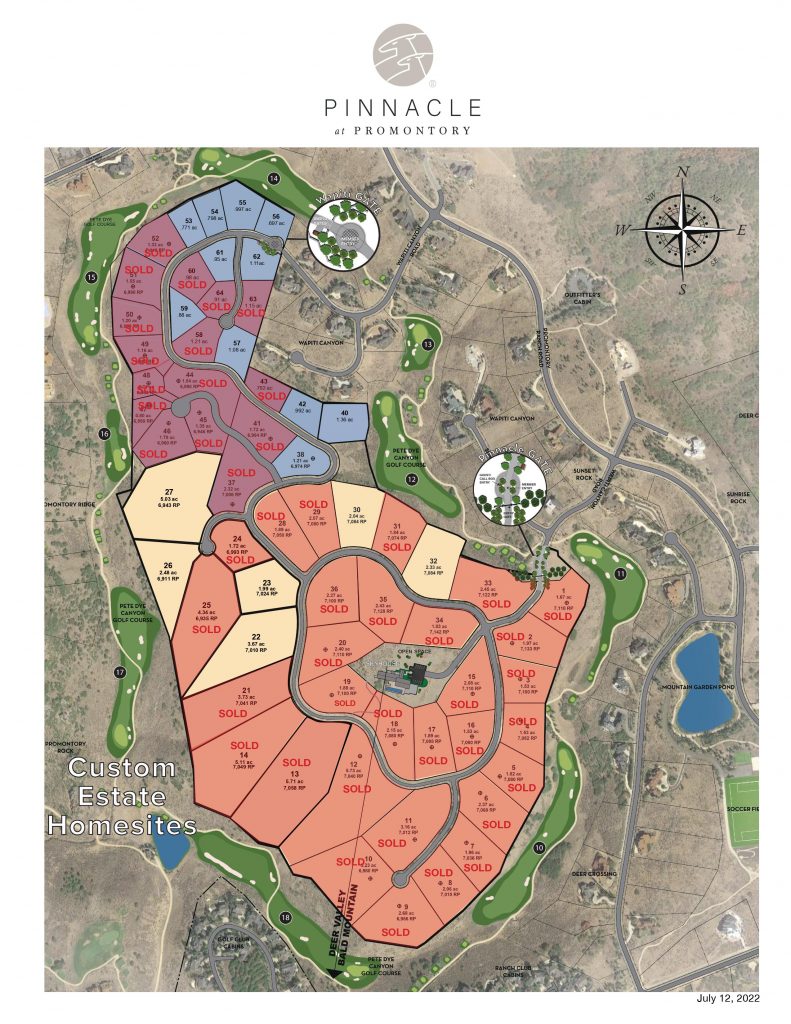 Amenities And Activities
The amenities at Promontory Park City are unrivaled, and residents of the custom homes in Pinnacle are able to enjoy them all. With Park City being about 20 minutes away from the gated community, it is easy to access all the city has to offer, as well as the area's hiking, biking, boating, and other recreational activities. But you may never want to leave your neighborhood because of all the amenities Promontory has for residents. Here are a few of the amenities Pinnacle at Promontory has that you can enjoy. You can see all of the Promontory amenities here.
RELATED: Why Germania For Your Next Custom Home?
Why Pinnacle At Promontory For Your Custom Luxury Home?
There are plenty of reasons why the custom homes in Pinnacle are the perfect choice for luxury living. If you are looking for a place to relax and enjoy easy access to Park City, outdoor recreation, multiple dining options, gathering spaces, and more, then a luxury home in this Park City gated community could be for you.
This neighborhood offers everything you could possibly want. It features stunning mountain views, tons of amenities, and seemingly endless opportunities for recreational activities. What's more, with its close proximity to Park City and Salt Lake City, and all the conveniences they have to offer, Pinnacle at Promontory is the perfect place to call home.
Choose Germania Construction For Your Promontory Home In Park City
If you've been thinking about building a custom luxury home, you should consider the Pinnacle development in Park City, Utah. And when it comes to custom homes in Pinnacle, there's no better builder than Germania Construction.
Germania Construction has been one of Park City's premier mountain home builders for more than 20 years. We live, work, and play in the area, and have a deep understanding of the culture and climate. Plus, we've learned through years of experience how to take what matters most to you and incorporate it into the design, construction, and finishes of your custom home. To see what we mean, and get ideas for your own home, you can take a look at a few of our finished homes in the Germania Construction portfolio.
As you search for the perfect custom home builder to fit your needs, give us a call or contact us today. We would love to discuss your ideal dream home. Together we can make your luxury custom home in Pinnacle at Promontory a reality.
More On Custom Homes From Germania
Building Your Dream Home In Park City Is Within Reach
What To Look For In Your Family's Custom Luxury Home Builder In Park City