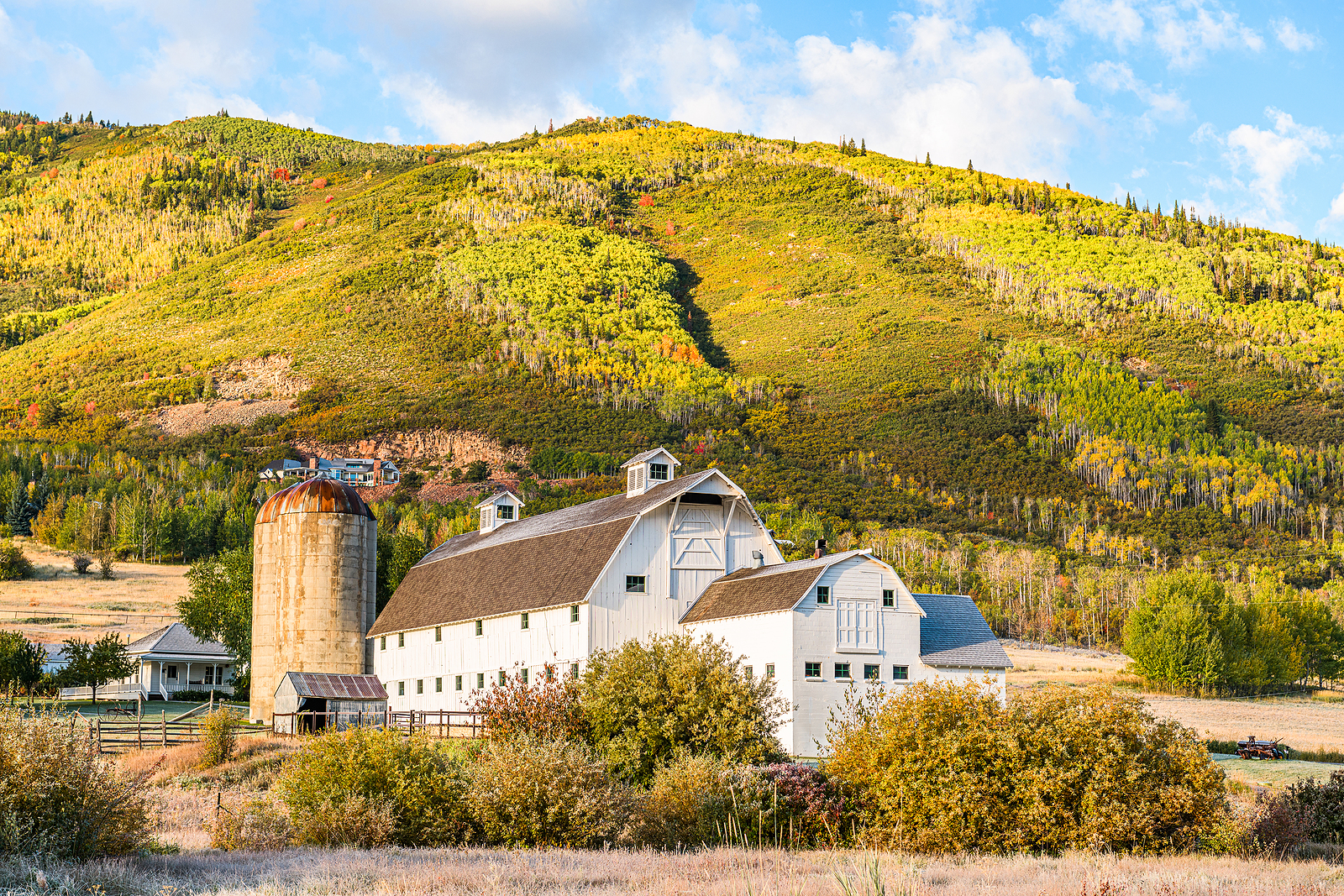 The Germania Construction Team Favorites: Trails and Coffee Shops
When you live in a cold-weather Rocky Mountain state, it's totally understandable how the winter snow always seems to steal the show. And while there's no denying that Utah has the greatest snow on earth, if you've never experienced warm-weather activities in Park City, Utah, you've missed out on some of the best-kept secrets the state has to offer.
If you're new to the Park City summer scene, we're here to help. We asked the Germania construction team about their favorite Park City coffee shops and their favorite trails in Park City. You can use our recommendations for the best trails in Park City to plan your next summertime adventure and be sure to let us know what you think. Who knows, maybe we'll even see you out there.
Our Favorite Coffee Shops For The Summer
Before we head out for a day of warm-weather activities in Park City, we like to stop by our favorite Park City coffee shops to get fueled up with a dose of caffeine and baked goods. Over the years, the Germania Construction team has scouted out the best coffee shops in Park City. Here are a few of our favorites, and why we love them.
Coffee Shop #1
Location: 738 Main Street, Park City
Why is this a favorite spot: Love the variety of specialty coffee and the atmosphere. What could be better than a coffee shop in a bookstore? They also have fun gifts as well.
Coffee Shop #2
Ritual Chocolate-Park City Cafe
Location: 1105 Iron Horse Drive, Park City
Why is this a favorite spot: Local chocolate makers who make the best hot chocolate and mochas in town. Quality cacao can be tasted in every sip.
Coffee Shop #3
Location: 509 Main Street
Why is this a favorite spot: Another great local spot that focuses on quality coffee; roasting small batches at a time to ensure a quality product every time.
Our Favorite Summer Trails In Park City
Park City trails come in all different varieties. There are biking trails, hiking trails, and trails for scenic walks. No matter which warm-weather activities in Park City suit you best, we've got you covered.
Trails for Mountain Biking
Mid Mountain Trail
Location: The trail stretches from Deer Valley Resort to Park City's Summit Park neighborhood.
Difficulty level: Intermediate with beautiful views.
Trails for Hiking
Silver Lake to Bald Mountain
Location: Starts at the bottom of the Silver Lake chairlift.
Difficulty level: Intermediate designated as foot-traffic only. Distance is 4.7 miles
Trails for a Scenic Walk
Farm Trail
Location: Paved path around the iconic white barn in Park City.
Difficulty level: Easy, full paved and family friendly. Distance is 3.6 miles.
All the warm-weather activities Park City has to offer make it an ideal location for a custom luxury home. Imagine all the adventures you, your family, and your friends can have year-round in the beautiful scenery of Park City. The Germania Construction team has been building custom homes in Park City, Utah for more than 20 years. Not only are we experts in coffee shops and trails, but we know a thing or two about quality construction and providing the best customer experience possible. Look through our portfolio, and you'll see that we consistently build custom homes that are beautiful and made to stand the test of time. If you're curious about whether or not your dream home is within reach, get in touch with us. We'd love to hear from you!
More From Germania Construction
Building Your Dream Home In Park City Is Within Reach
What To Look For In Your Family's Custom Luxury Home Builder In Park City