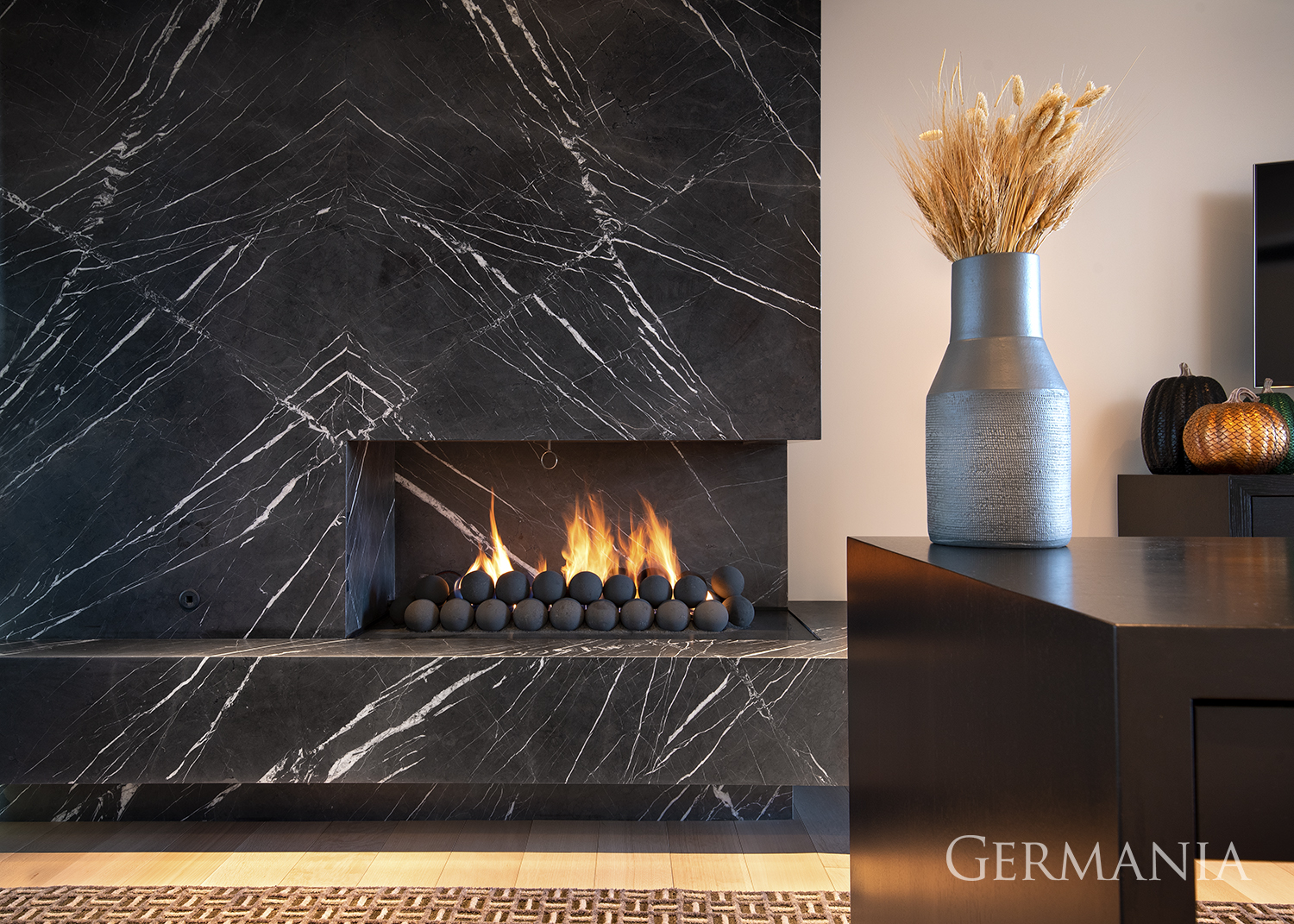 Our Favorite Fireplaces
When it comes to luxury and leisure within the comfort of your own home, nothing provides quite the same level of meditative and reflectivity as the illuminating glow coming from a fireplace. We at Germania love to see them added to the homes we build. For every style of home, there's a unique representation of how fireplaces can be implemented into your everyday life. We've seen and built some pretty spectacular hearths, and although it wasn't easy to choose, we've compiled a list of our very favorites to help you get excited about your own fireplaces–how you can use them and/or recreate them as a perfect point of clarity and relaxation in your home!
Why Add A Fireplace To Your Custom Home?
With all the options available for fireplace possibilities within your custom home, the real question becomes: Why not? Think of the embracing warmth of an added fireplace near your spa-style tub. Or a welcoming fire in your kitchen to add security and comfort throughout your day. A bedroom fireplace casts soft shadows as you drift off to sleep. There truly is an unmatched quality that only a fireplace adds to any living space. Thanks to such advancements as electric and gas fireplaces, in addition to the traditional wood-and-pellet-burning hearths, there really is no reason not to add to the luxurious quality of your home!
What To Consider When Choosing A Luxury Fireplace
Now that the gears are turning with ideas for how to incorporate fireplaces into every room, it's time to consider a few practicalities to ensure you'll be getting exactly what you want out of each hearth and every corner of living space in your custom home. Do you prefer the classic look of mantles? Or the straight modern look without? And what about the positioning in each room and space you choose to have a fireplace? Do you like the idea of a fire-burning hearth? Or the easy-to-control electric fireplace? With so much to consider, and so many beautiful options, it certainly helps to take a look at what works. We can assist you in figuring out what you want from your fireplaces! While the creative juices are flowing, take a couple of minutes to gather more inspiration from our favorite fireplaces.
Our Favorite Fireplaces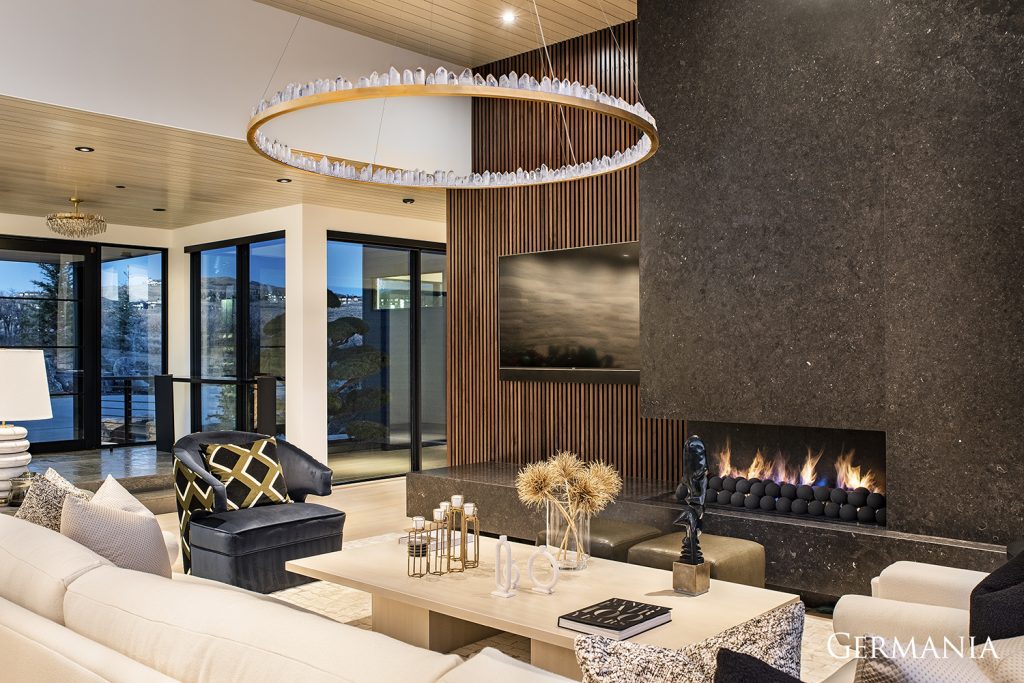 Sleek and powerful, this fireplace offers perfect respite from the world and the day. If you're looking for a modern look, this open fireplace with its straight angles and glowing orbs is the embodiment of this stunning style aesthetic. And for movie nights, it'll be difficult to keep your eyes on the screen with such a captivating fireplace as this one!
Linear with simple, straight mantles, this fireplace offers openness along side contemporary design. Add to that the ledge, which is perfect for plants and other axillary additions to your living space, and you've got yourself a dreamy setting to nestle into for any occasion.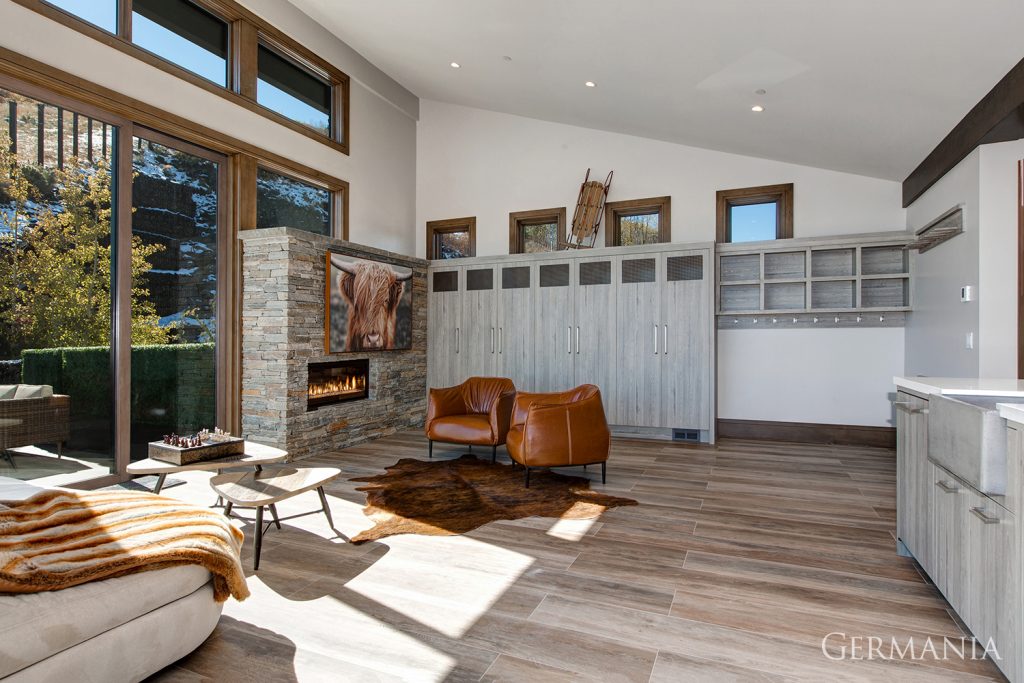 The stacked stone surrounding the rectangular, flat hearth provides fascination and intrigue to this living area. When planning designs for your fireplace, different textures create interest for the eye and ease for the mind so all you have to do is relax and take it all in.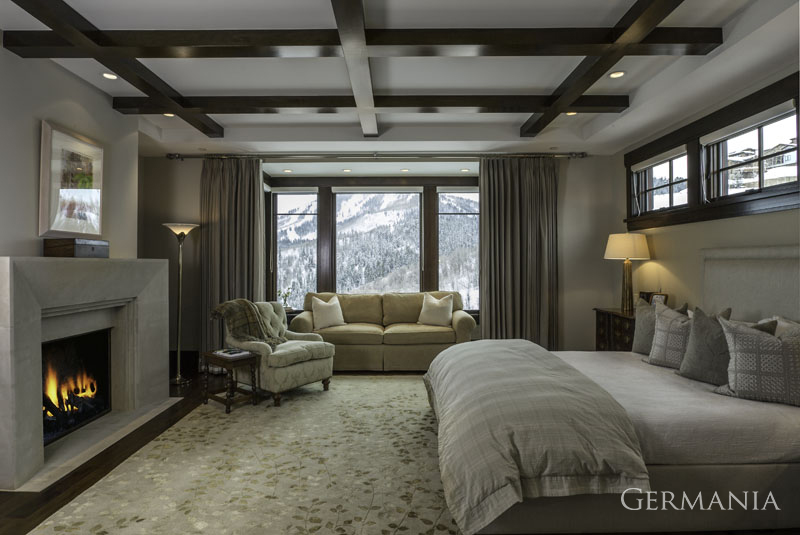 Comfort and rest is what an in-bedroom fireplace gives you. With this classic mantle design, simplicity and elegance create the coziness you would want from your personal space.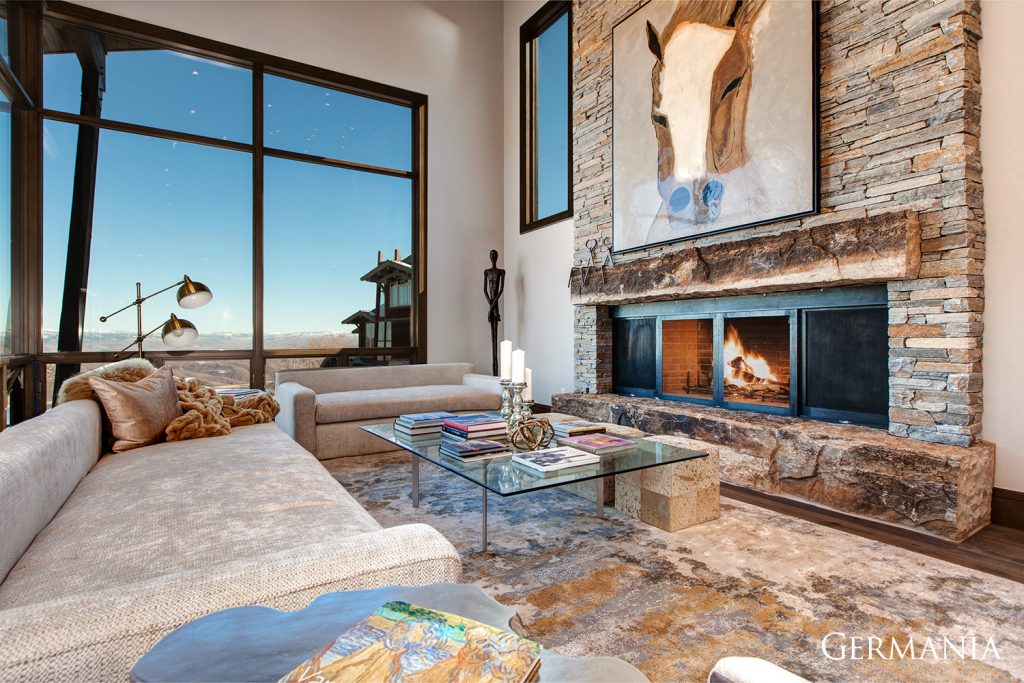 With an open mantle design, this wood-burning fireplace is framed stunningly with tiled stone and larger slabs, creating cohesion in this contemporary open-plan living space. Earthy tones certainly set the ambience of living a luxurious outdoor lifestyle.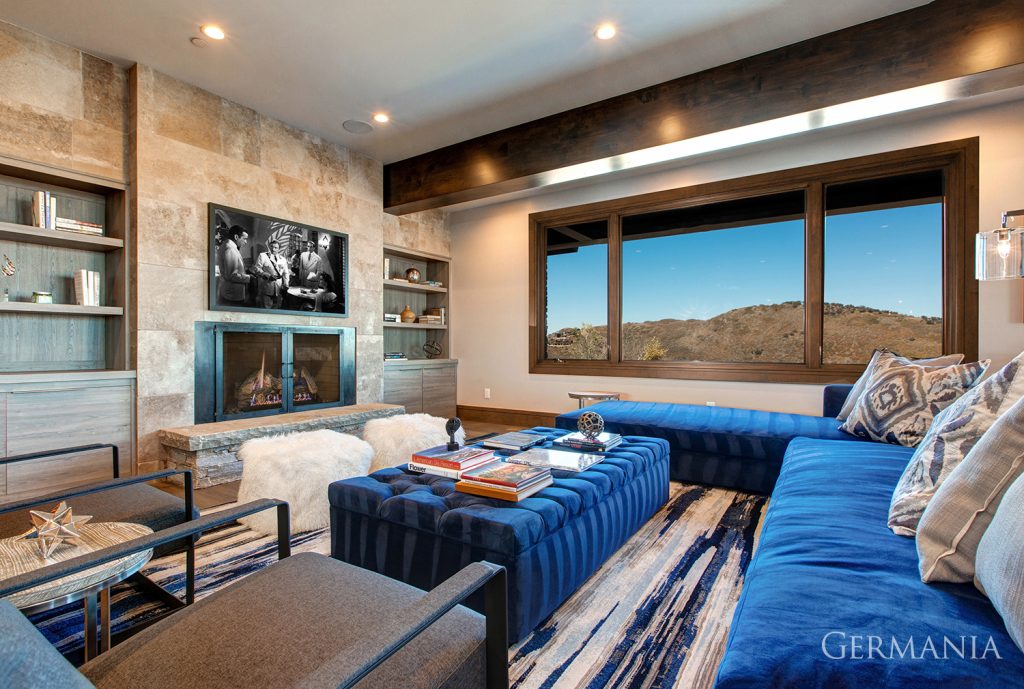 This fireplace is set flush with the tiled marble with a simple ledge below, creating clean lines and peace within this space. Add to that the lush fabrics and colors, the view, and the design details, and one may never want to leave!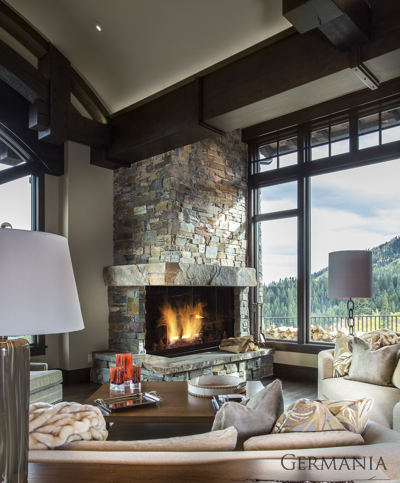 This beautifully arranged hearth provides classic design and creates an overall very cozy atmosphere in this intimate rest area. Who wouldn't want to nestle in and watch the brilliant glow gleam against the windows while surrounded by the soft pallette of the furnishings?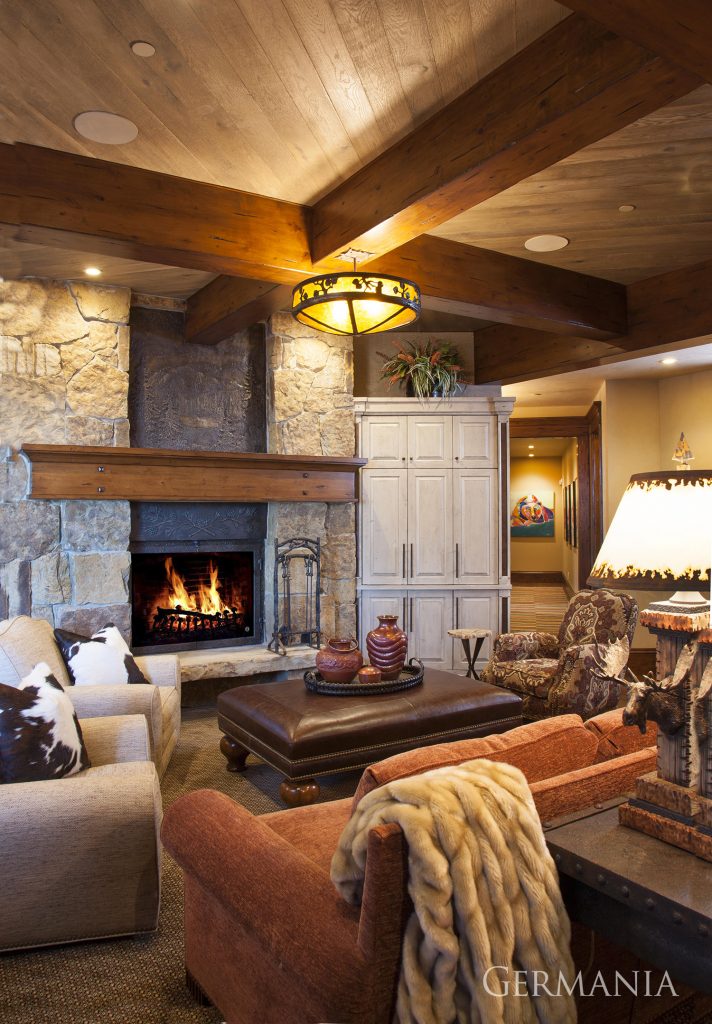 The entirety of this room embraces the concept of comfort. The warm hues, the lavish fabrics, the wood-burning hearth. The relaxation experienced here is palpable! Just being embraced by the scent and gleam of a real fire really does something for a person!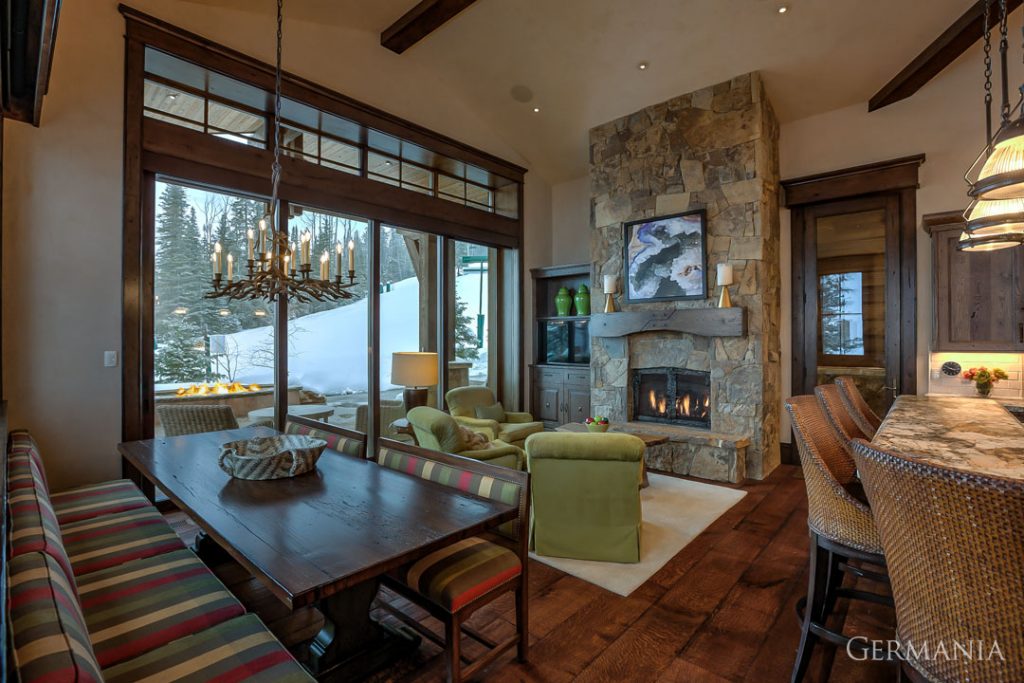 Having a fireplace in your kitchen and everyday dining area is truly luxurious. It gives comfort and warmth to start your day, and all throughout as you gather for meals, snacks, and drinks. It's always the perfect time to sit and enjoy the crackling of a fire!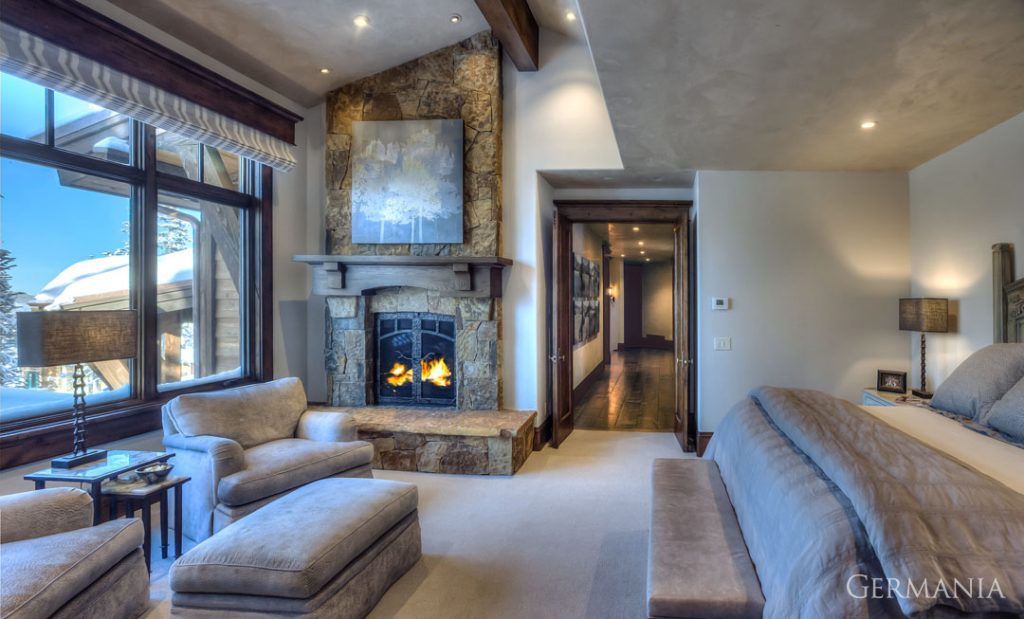 Another bedroom hearth we love. The positioning of this fireplace ensures enjoyment from every corner of this room, whether you're nestled in to read a book or catch-up with texts or emails, or you fall deeply to sleep with the soft radiance from the fireplace…there's nothing more peaceful.
Germania Construction: Your Next Custom Home Builder
Whatever style, whatever purpose, whatever luxury you can imagine for your fireplaces within your custom home, Germania can deliver! We take what matters most to you and to create something truly personal and unique. Nothing makes us more joyful than hearing and seeing your ideas and working with you to have it all come together. That's why we see it as a privilege to get to know our clients so we can see the fruition of truly spectacular ideas within their custom luxury homes!
To see more of our work in the Park City area, visit our portfolio page. Reach out and contact us today for more information and a consultation on how we can work together to get you the home you've always wanted!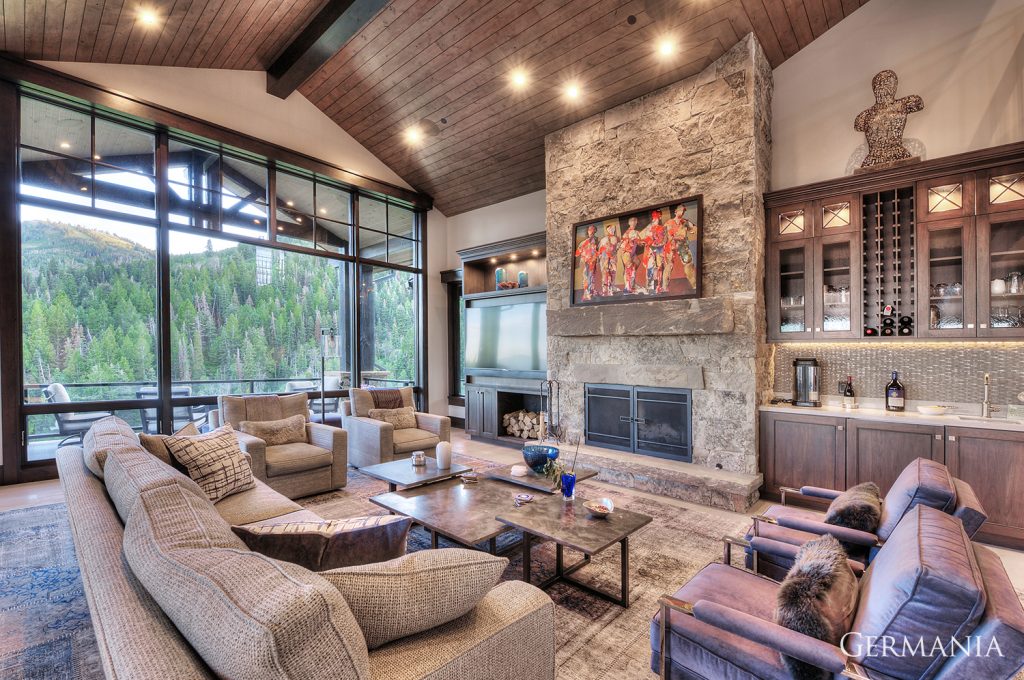 More On Luxury Homes
Building Your Dream Home In Park City Is Within Reach
What To Look For In Your Family's Custom Luxury Home Builder In Park City