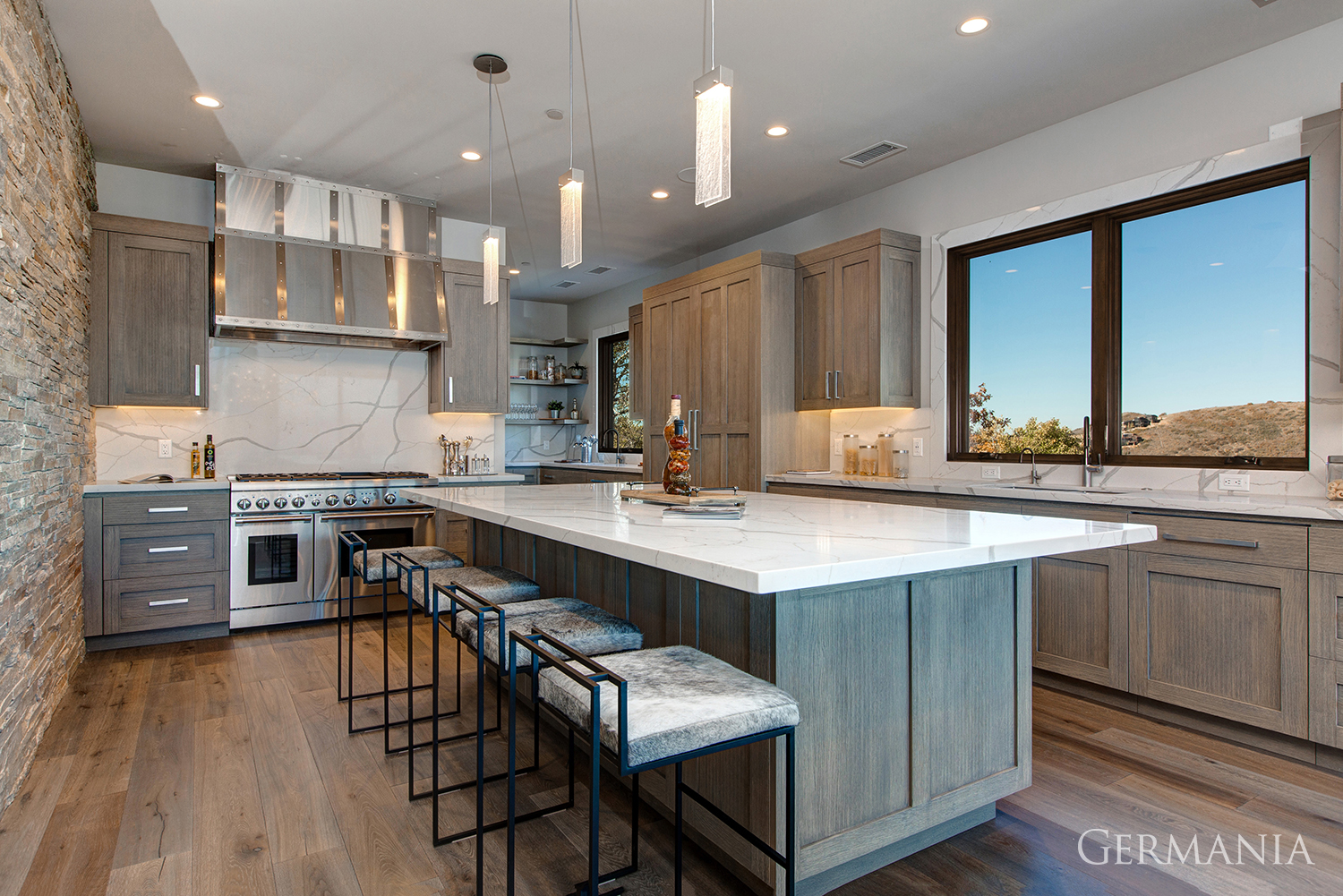 Kitchen Ideas For Your Custom Luxury Home
The amount of time spent in the kitchen is certainly quite measurable. So why not make it a space in your home you love being in? A space that has all the luxury features to make the time spent there feel peaceful, enjoyable, and all you. When planning out your custom kitchen, you get to call all the shots and have all the design details come together exactly how you want, leaving your imagination to run wild with everything that will make your space fun and custom-you! We at Germania know luxury, we know custom, and we know kitchens. See for yourself some of our favorite kitchen ideas for your luxury home!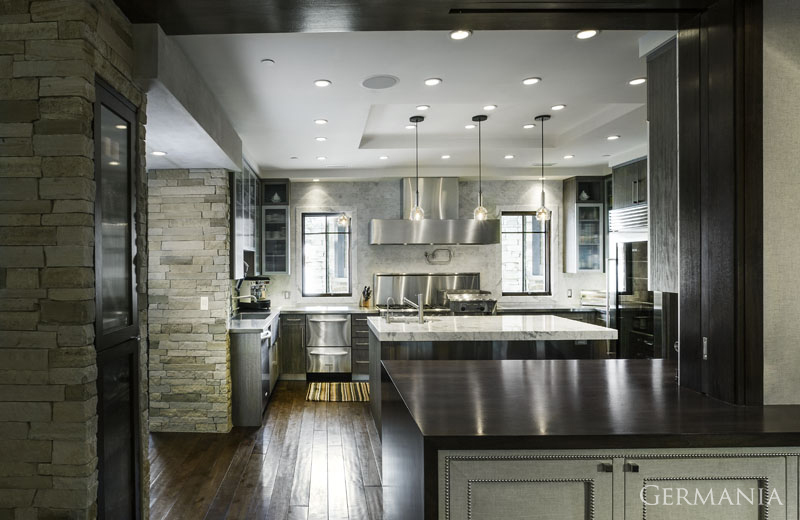 What Is The Best Layout For A Custom Luxury Kitchen?
So what makes a kitchen luxury? It all comes down to the layout. There are a few design details that turn an every-day space into a place of complete comfort and ease, suited for your every want and need. When it comes to planning luxury custom kitchen layouts, most clients request an open floor plan from Germania, where every zone has a designation without closing off any space throughout.
7 Custom Luxury Kitchen Designs We Love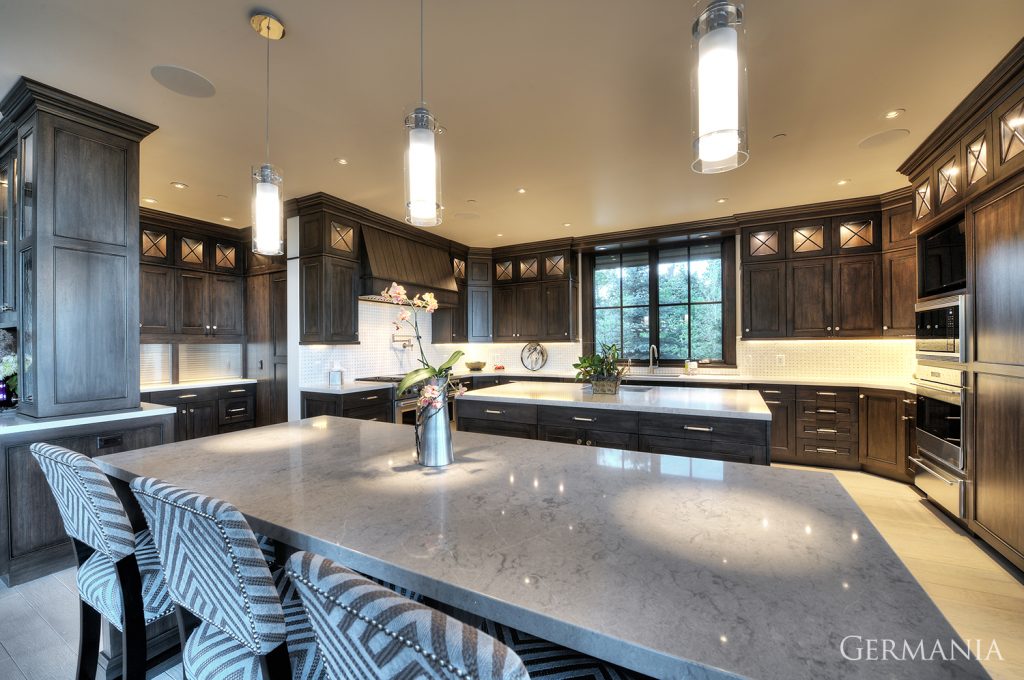 1. This set of double islands makes for a beautiful openness of design and offers plentiful space! For gathering, preparing, and enjoying, this is certainly a place to be, and all in comfort and style.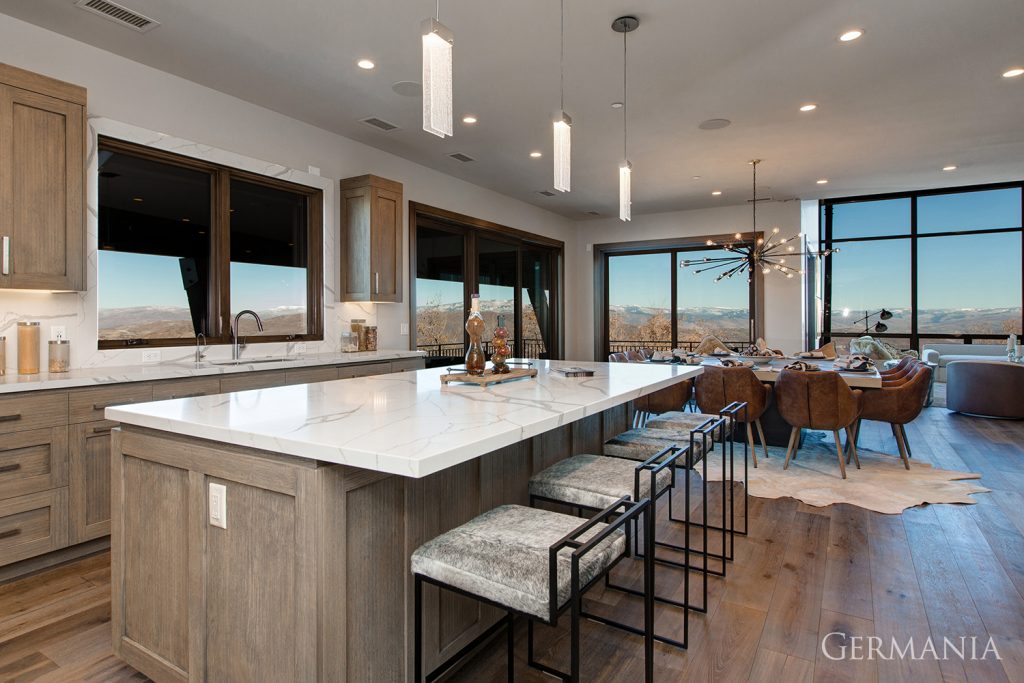 2. We loved creating this kitchen. We were especially pleased at how it effortlessly flows into the dining and living areas. The marble island and countertops add fresh and crisp lines, furthering the contemporary motif. The simple and unique light fixtures truly accessorize this space and highlight the openness of this well-structured space.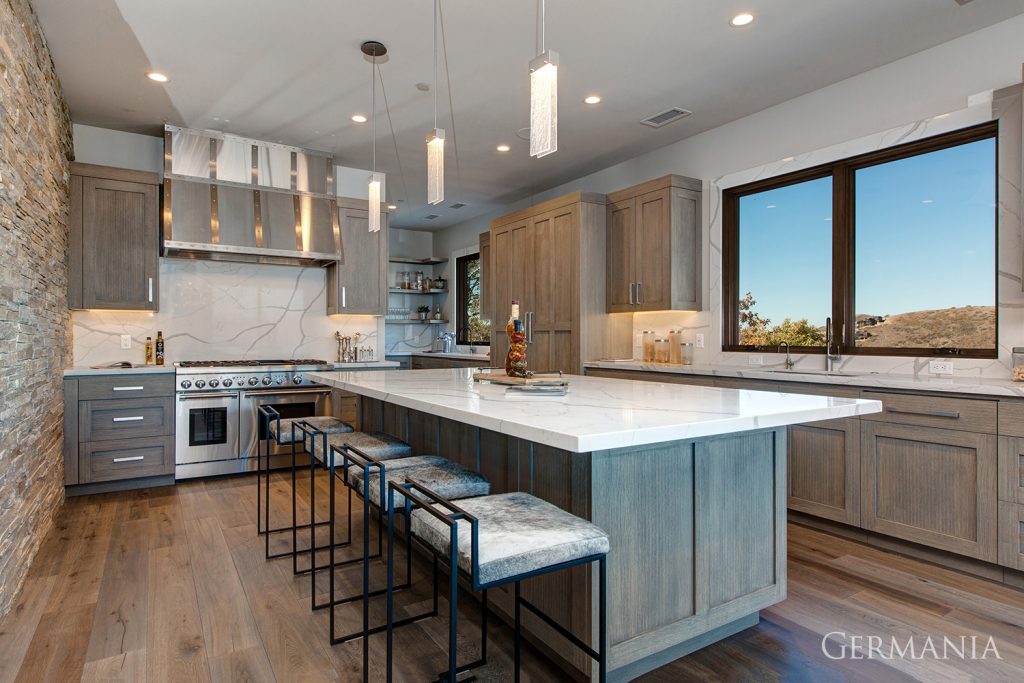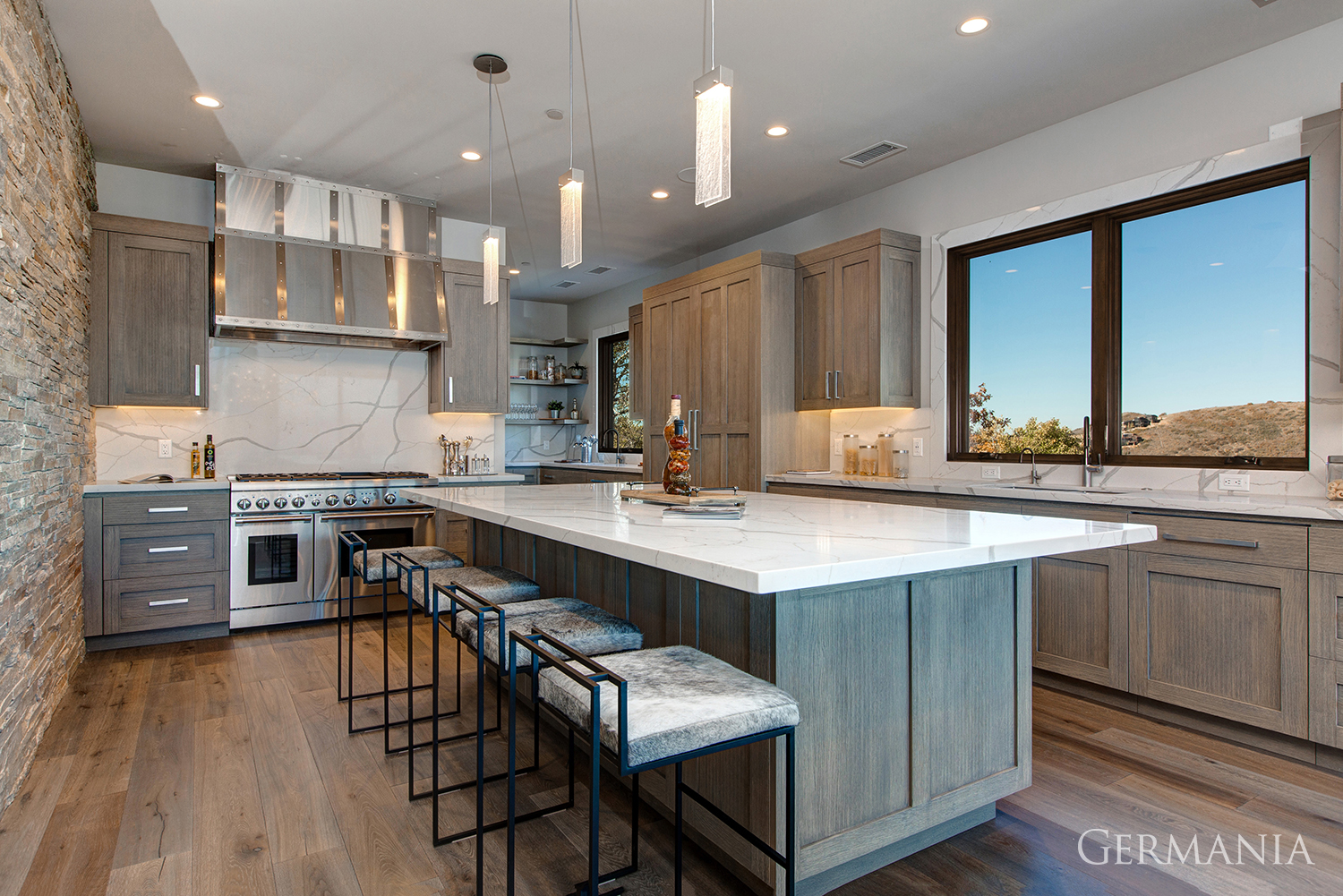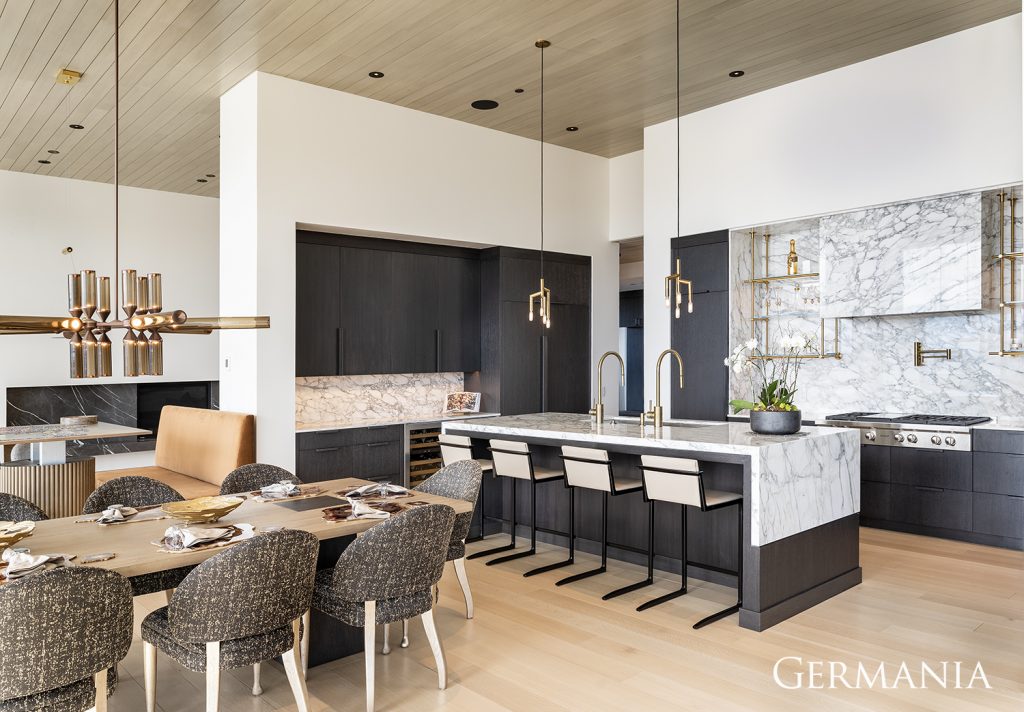 3. This single-island design gives clear delineation of designated spaces, while also providing multifunctionality and easy transition from area to area without closing anything off. The mixed fabrics and materials truly make this kitchen a delight for the eyes, thereby making it a space of enjoyment and entertainment.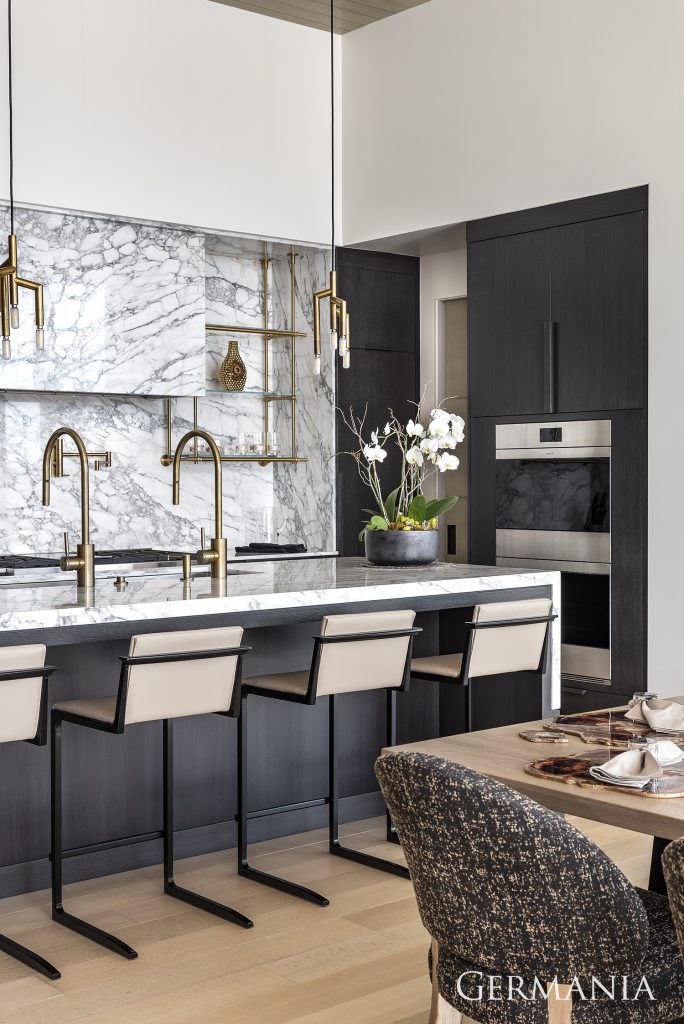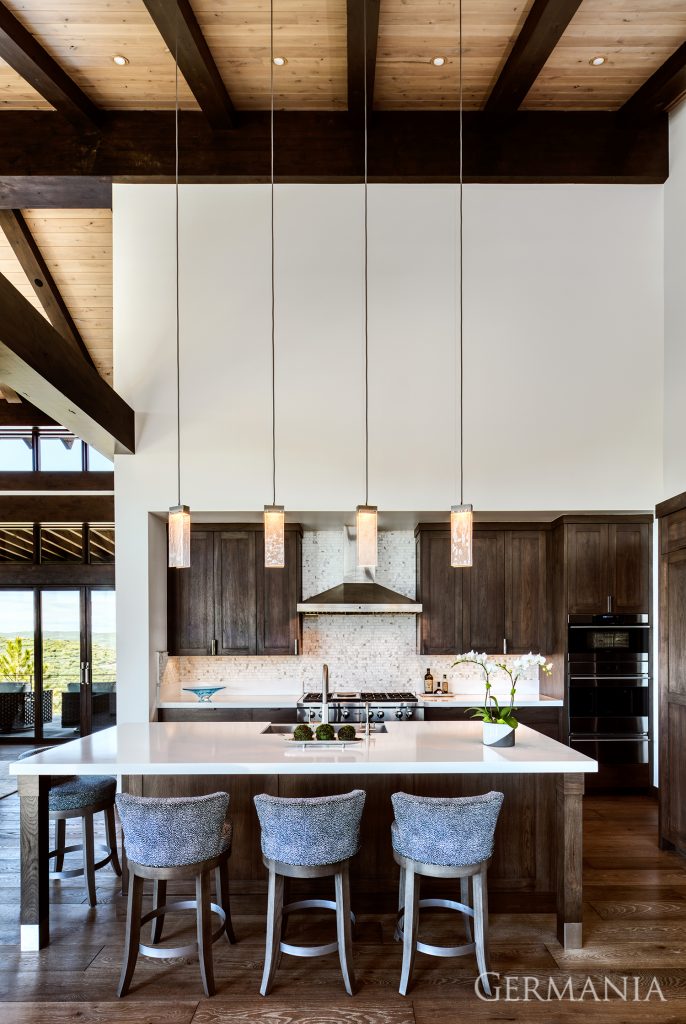 4. Simple, elegant, and functional, this kitchen creates beautiful cohesion with the rest of the open-living plan of this house. From the walnut wood paneling, to the brushed steel, there isn't a design choice here that doesn't exude the luxuriousness of a custom design and finishes.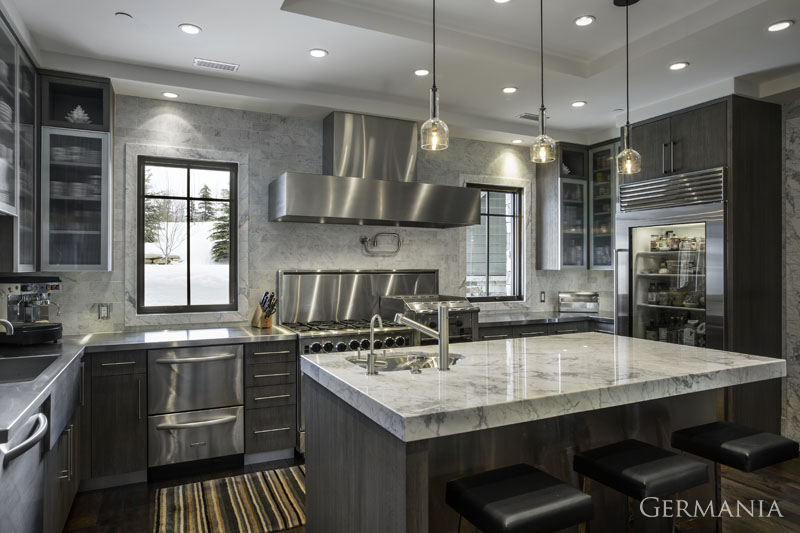 5. This kitchen has all the high-end appliances you could ever dream up. The brushed stainless steel offers up such an industrial elegance that you can't help but feel absolute bliss at the prospect of even the most minute task of pouring a glass of juice for a quick refreshment. This kitchen certainly demands attention, and it gets it!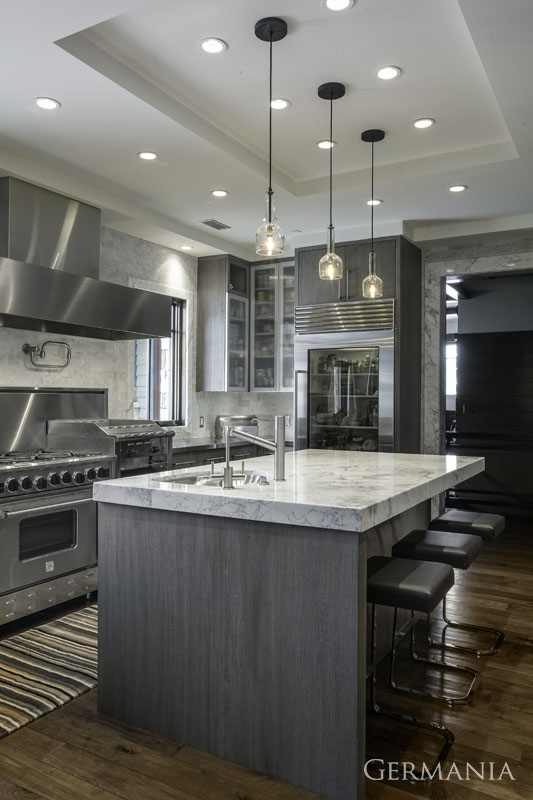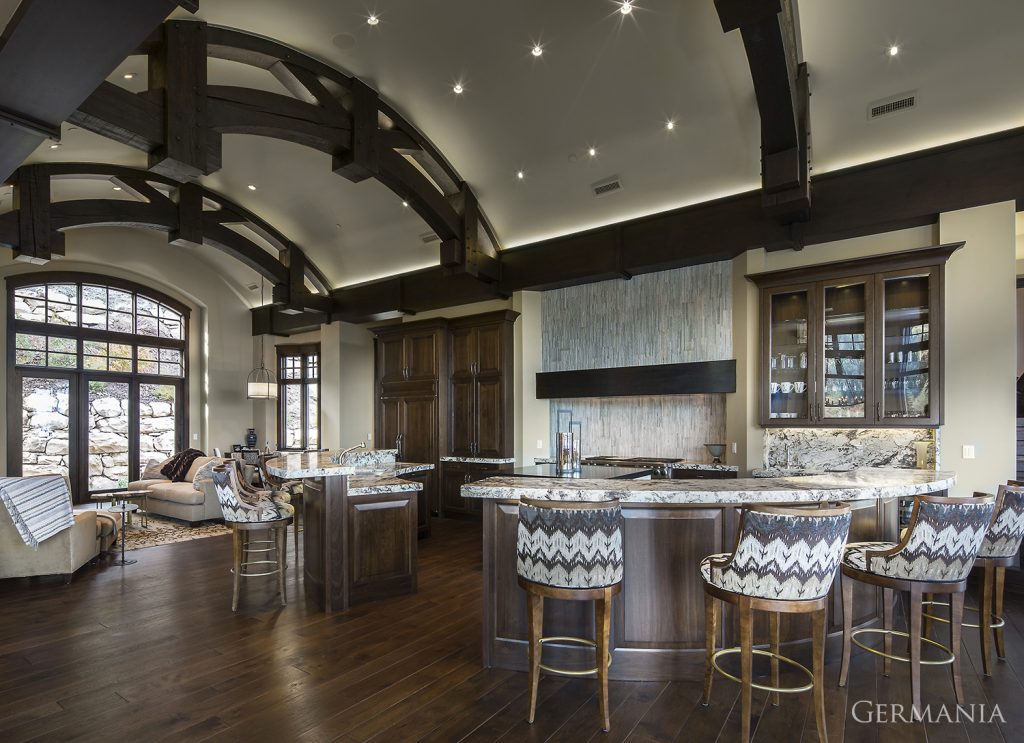 6. We really enjoyed the design of this split curved double island kitchen. It gives off a total sense of inclusion as each zone is nearby and accessible. The clean lines of the stove hood provide interesting visual feedback, signaling to all that careful thought and intent went into the planning and design of this custom kitchen.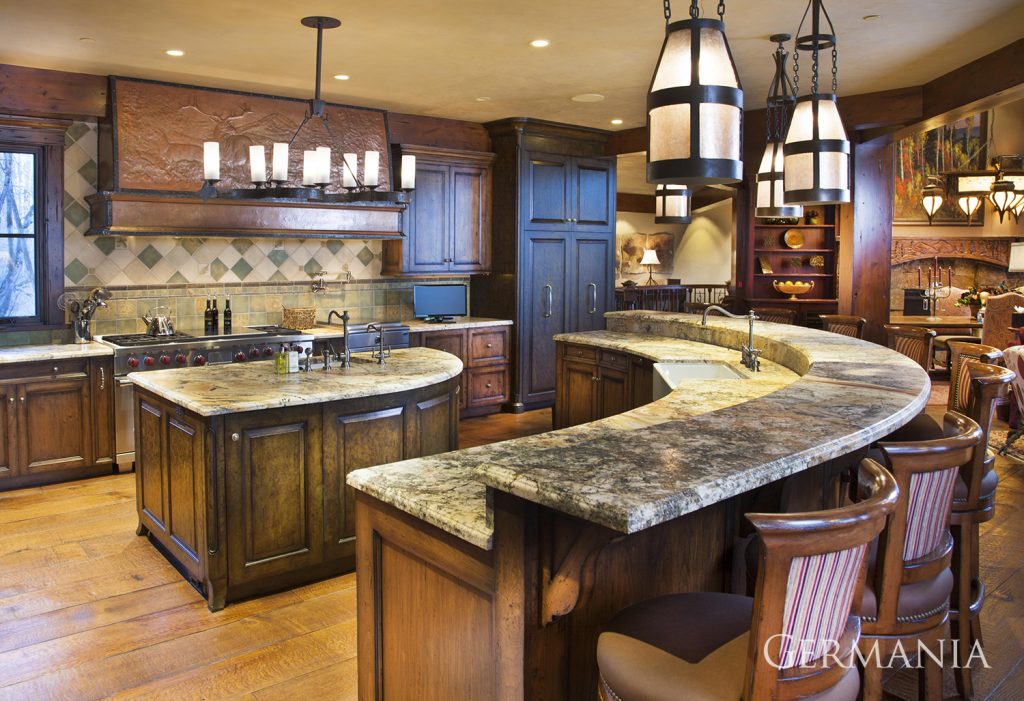 7. The upscale rustic design of this kitchen provides such a level of warmth and intimacy that we love seeing and creating. The fitted curves of the double islands and their matching faucets and sinks really add to the ease of being able to get things done in this space! And the plentiful iron-wrought lights create a perfect glow to illuminate this space any time of day or night. We especially love the tiles and the very unique customized stove hood, which effectively brings together the overall theme of rustic luxury!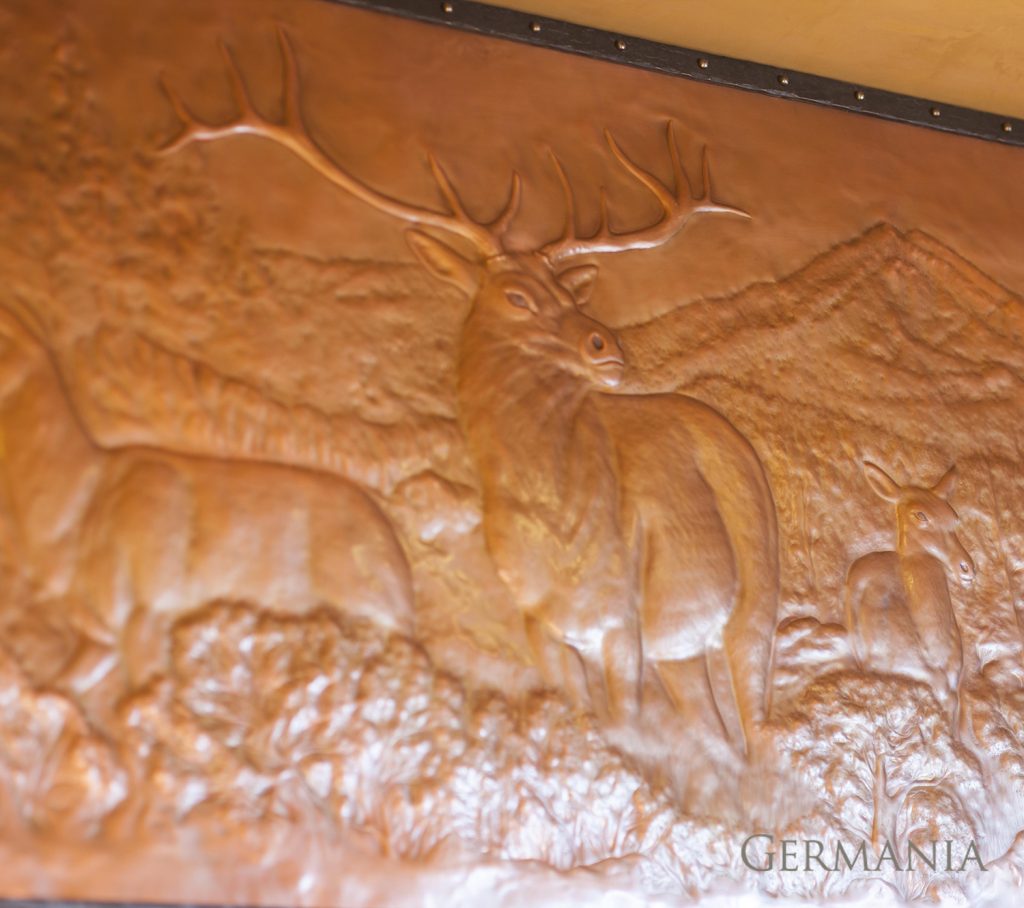 Why Choose Germania For Your Custom Luxury Home?
For every style, for every need, for every lifestyle and personality, Germania has you covered when it comes to building and designing your luxury custom home in Park City. We understand what it takes to co-create not just homes, but masterpieces of life and space, and we know that it starts with you! We enjoy working closely with you to build the home you've always wanted. We use the best contractors and materials in the business. No design detail or preference or style goes unaccounted for, and you can trust that every corner of your home will be a representation of the uniqueness of you!
For more design inspiration, visit our portfolio, and contact us today for a consultation. We are thrilled to be your premier luxury home builders in Park CIty, Utah, and look forward to hearing from you!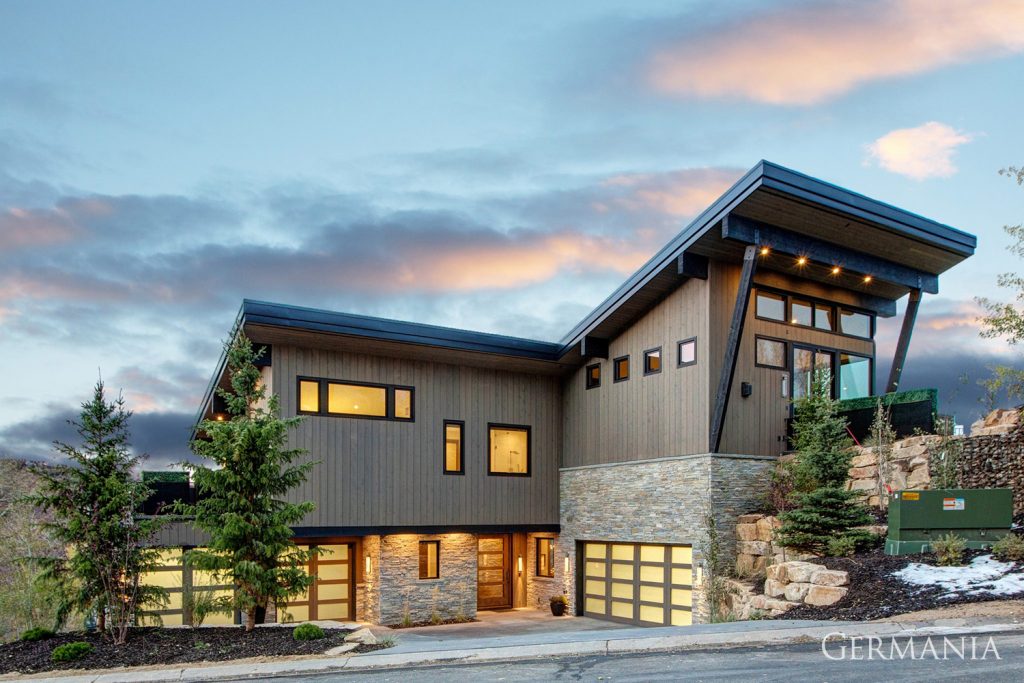 More On Luxury Home
Building Your Dream Home In Park City Is Within Reach
What To Look For In Your Family's Custom Luxury Home Builder In Park City