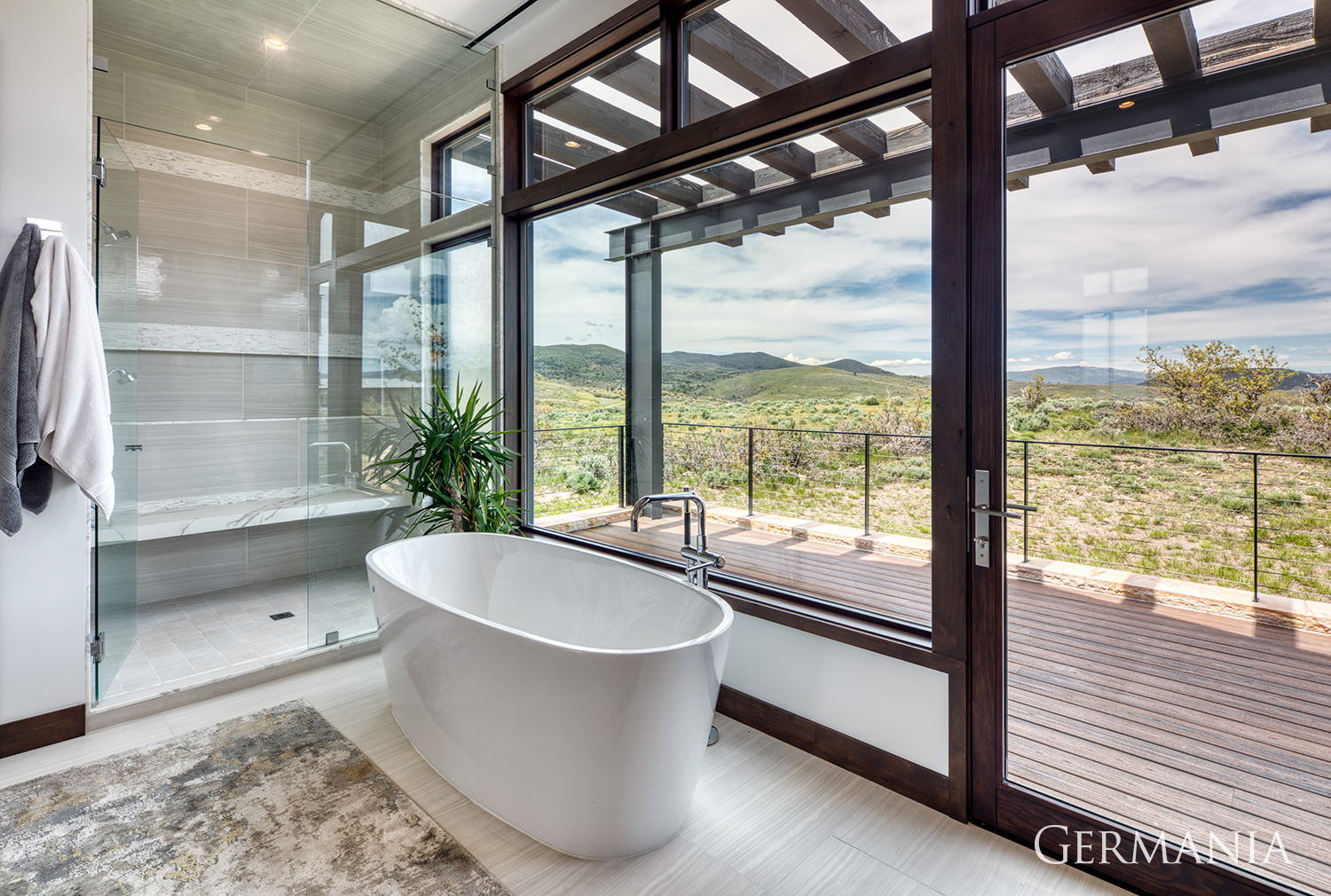 Get Inspired By These Custom Home Bathrooms
Everything is coming together for your long-awaited custom home: the plot of land; the team of luxury builders; the
If the kitchen is the heart of your home, then the bathroom just might be the soul. It's where you get away to relax, think, and have a moment of peace and zen before tackling the day, or where you unwind after you've been on the move for hours. Custom home bathrooms should reflect your personal style and fit your needs.
Designing luxury home bathrooms in Park City, Utah can be like creating a work of art. We try to take advantage of the location, the views, and the atmosphere while fitting each one to the needs of the people who will use the spaces, and that's just one reason why Germania is the best custom luxury home builder in Park City.
Our Favorite Bathrooms From Our Team
If you're not sure what your bathroom style is, or want some inspiration, we can help. We've rounded up some of our favorite unique bathroom designs below. And when it comes time to build your own bathroom, we can help there too. We will help you find your style and make sure it's everything you've ever wanted while making the building process as easy as possible.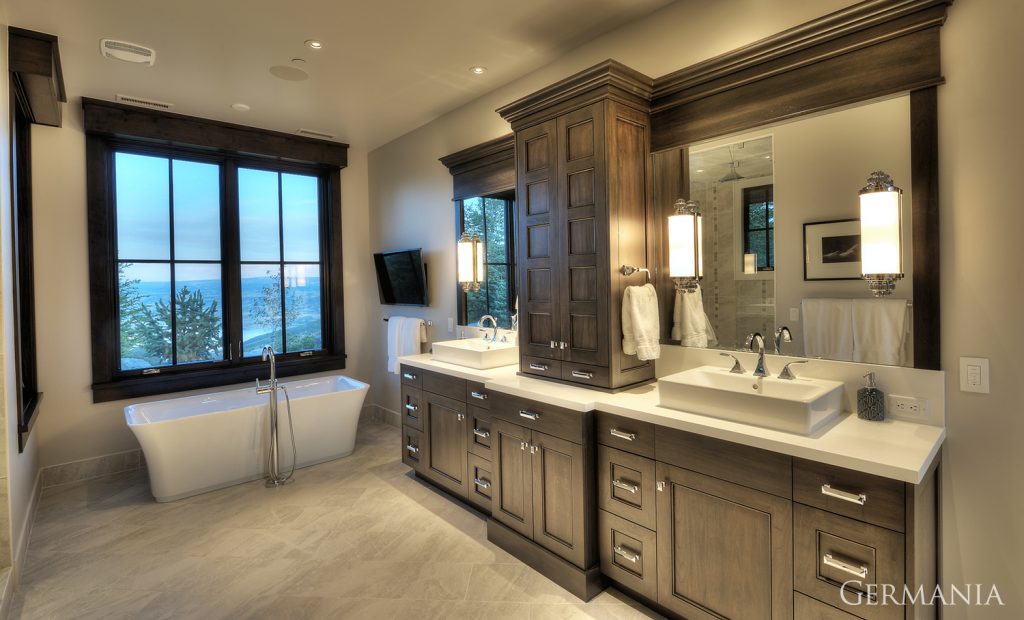 Getaway Home
A luxury bathroom design that feels like you're staying at a luxury resort? We'll take it! This bathroom features all the comforts of home with all the feeling of a getaway.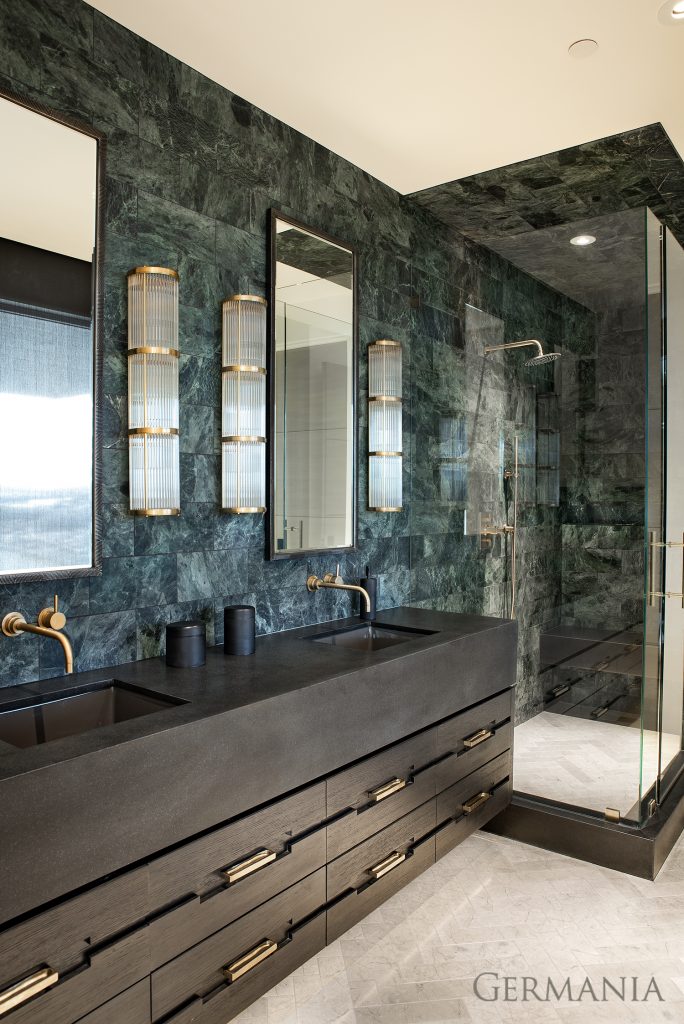 Moody Greens
Drama. Drama. Drama. The dark wood and tile give this custom bathroom dramatic flare, while the clean lines and gold accents make it modern. Together, they warm this design up to make it approachable and unique.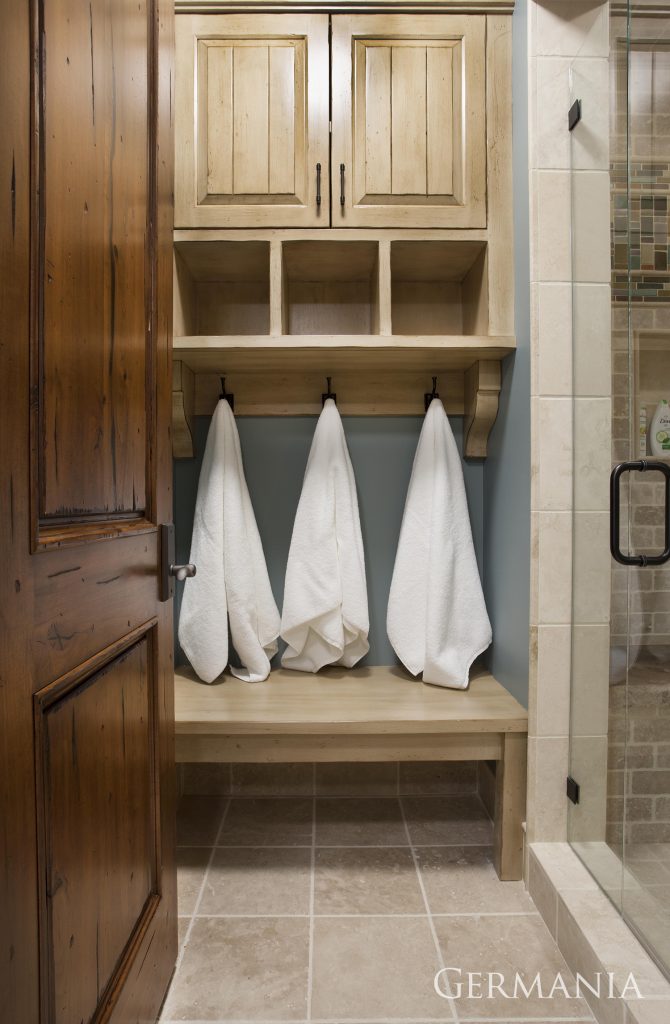 Storage, But Make It Fashion
Some of the best bathroom ideas are where form meets function. This nook area looks great and doubles as practical storage too.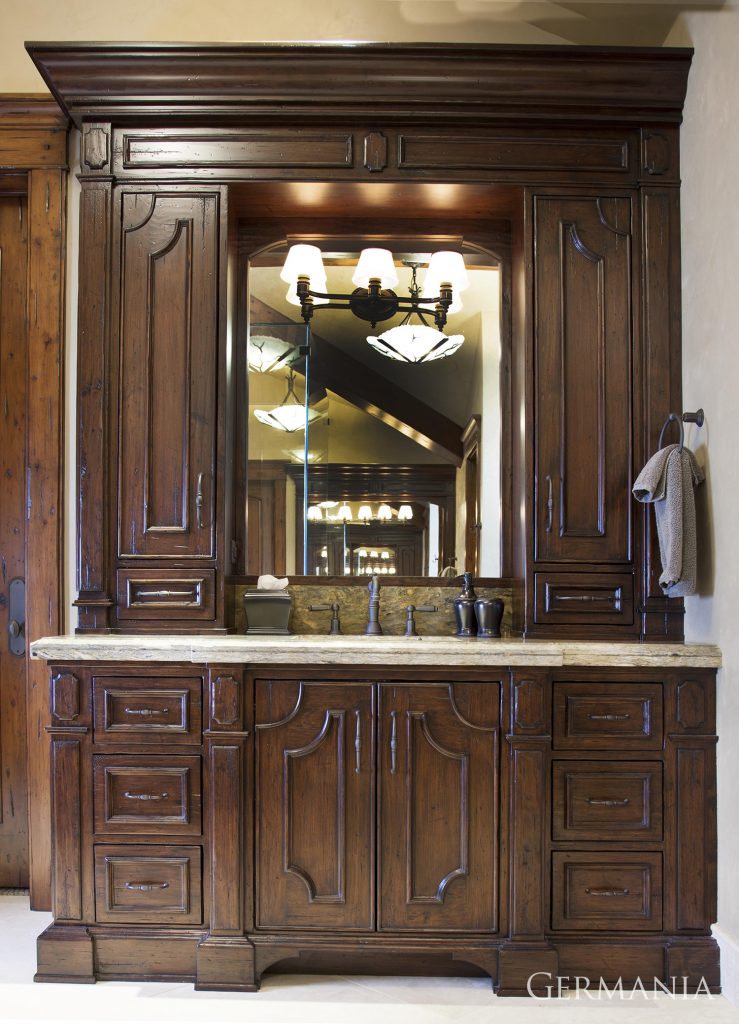 Your Bathroom Your Way
Custom cabinetry transformed this space and allowed the owner to really make it their own. High-end bathrooms like this one often feature personal touches that elevate the space and give it a look all its own.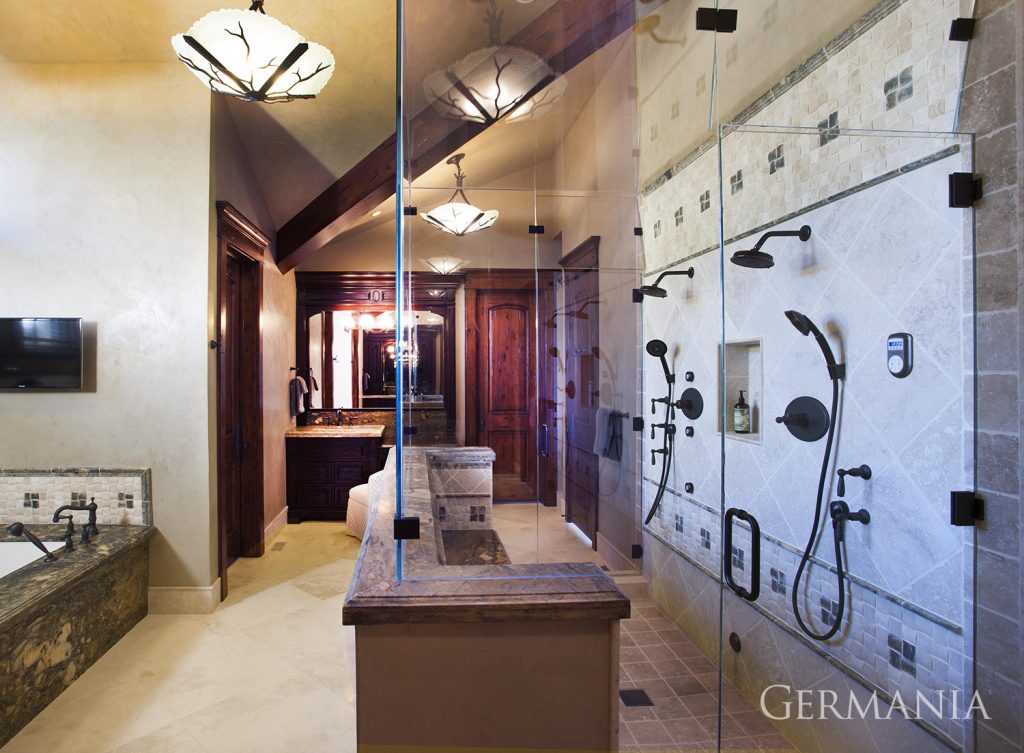 Come One, Come All!
We don't recommend gathering the whole family together in the bathroom, but it's nice to know you could if you wanted to. This spacious shower has glass that's open to beautiful outdoor views for a truly breathtaking experience.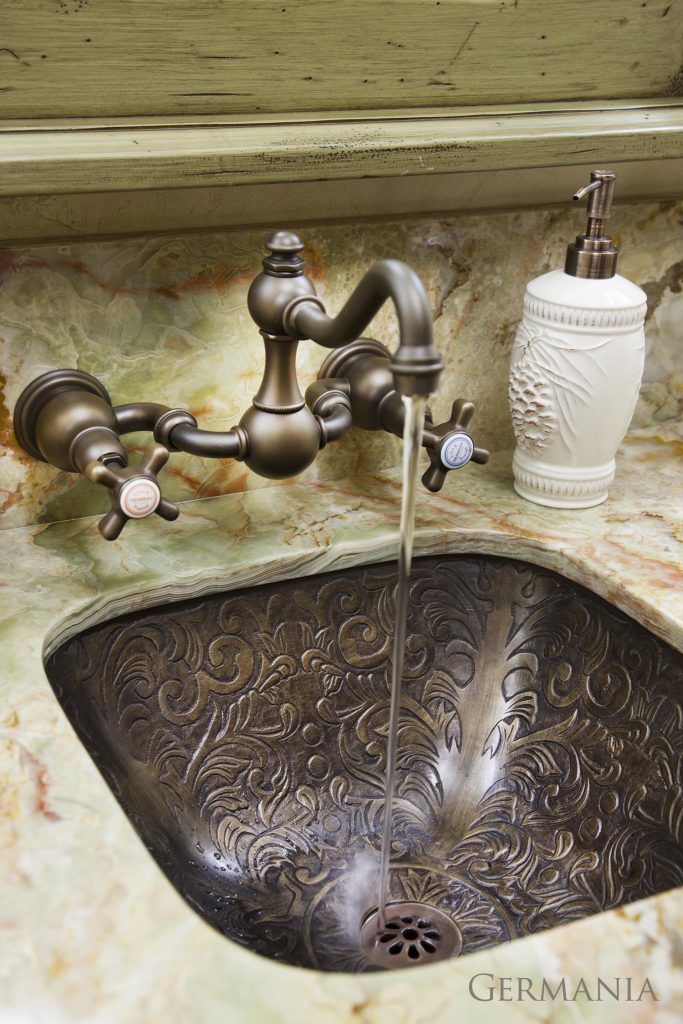 From Wish to Wash
It's all about the details, and this unique embossed pewter sink elevates the look of this luxury bathroom design you might expect to see in the fanciest of fancy bathrooms. If you can imagine it, we can make it happen.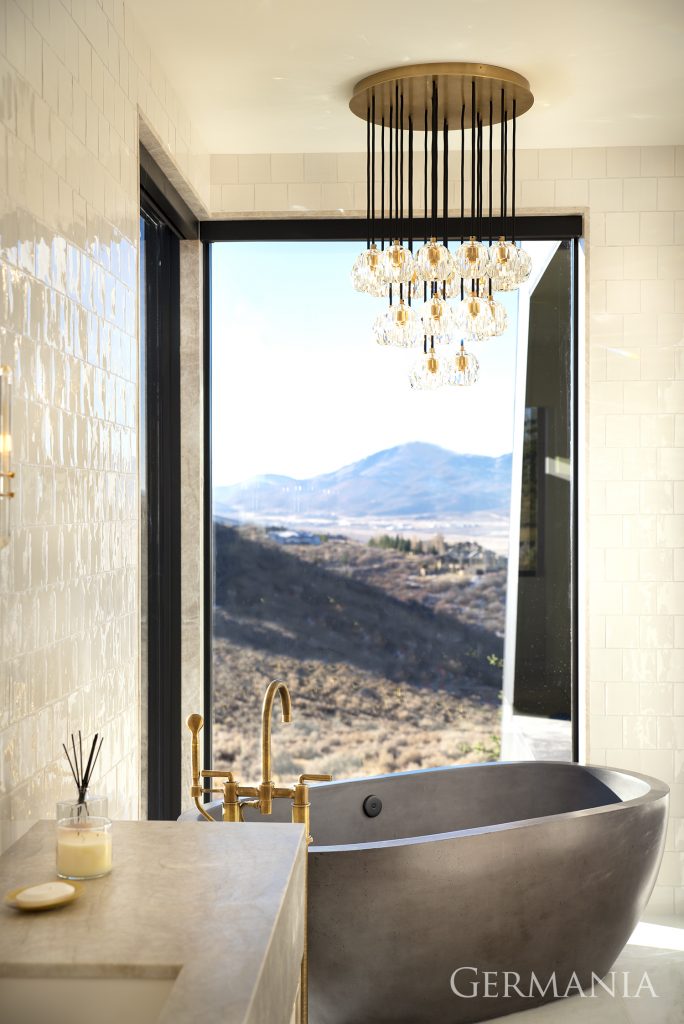 Splish Splash Oasis
A tub with a view is one of our favorite bathroom ideas. Everything about this design speaks to luxury and relaxation in this high-end modern bathroom.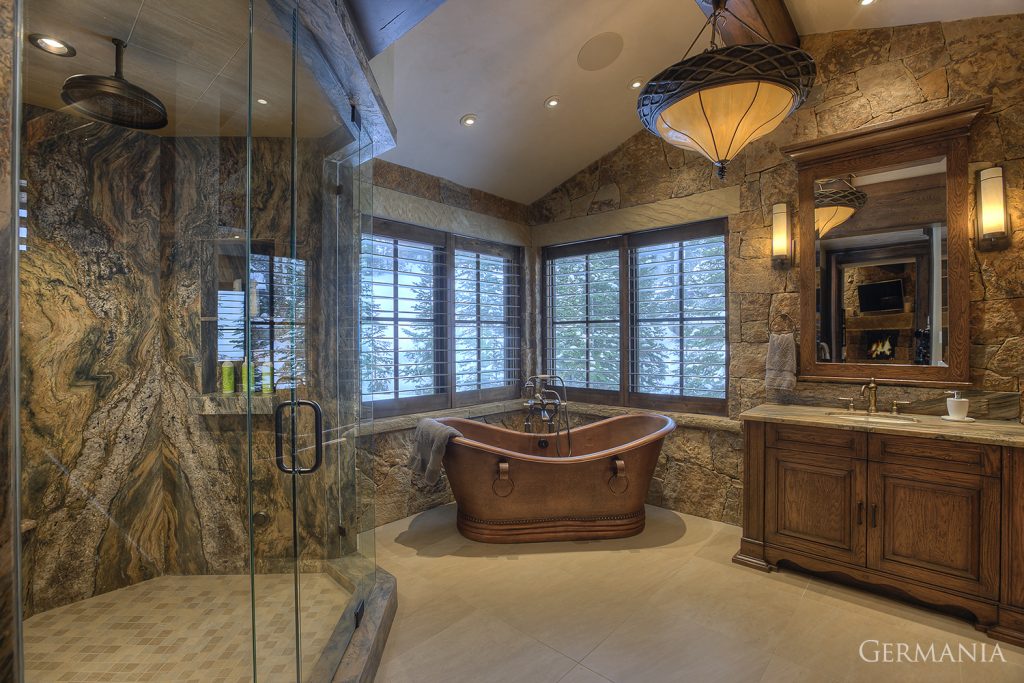 Mountain Escape
This luxury bathroom design will transport you from the mountains of Park City to an Italian villa. The natural materials, rustic finishes, and custom lighting create an atmosphere so calm you might just forget where you are.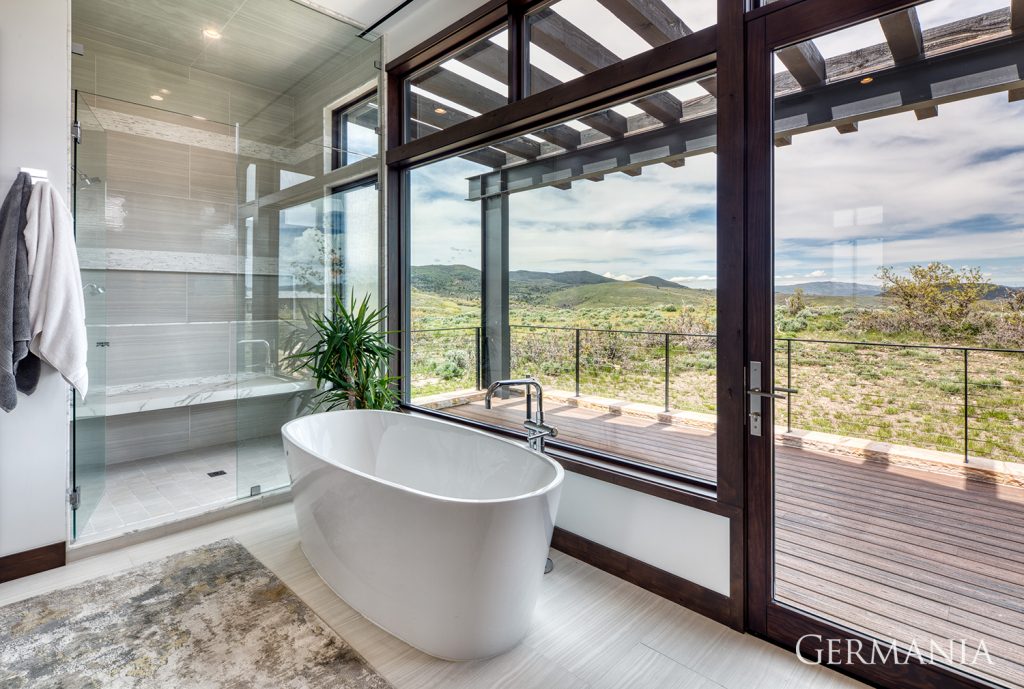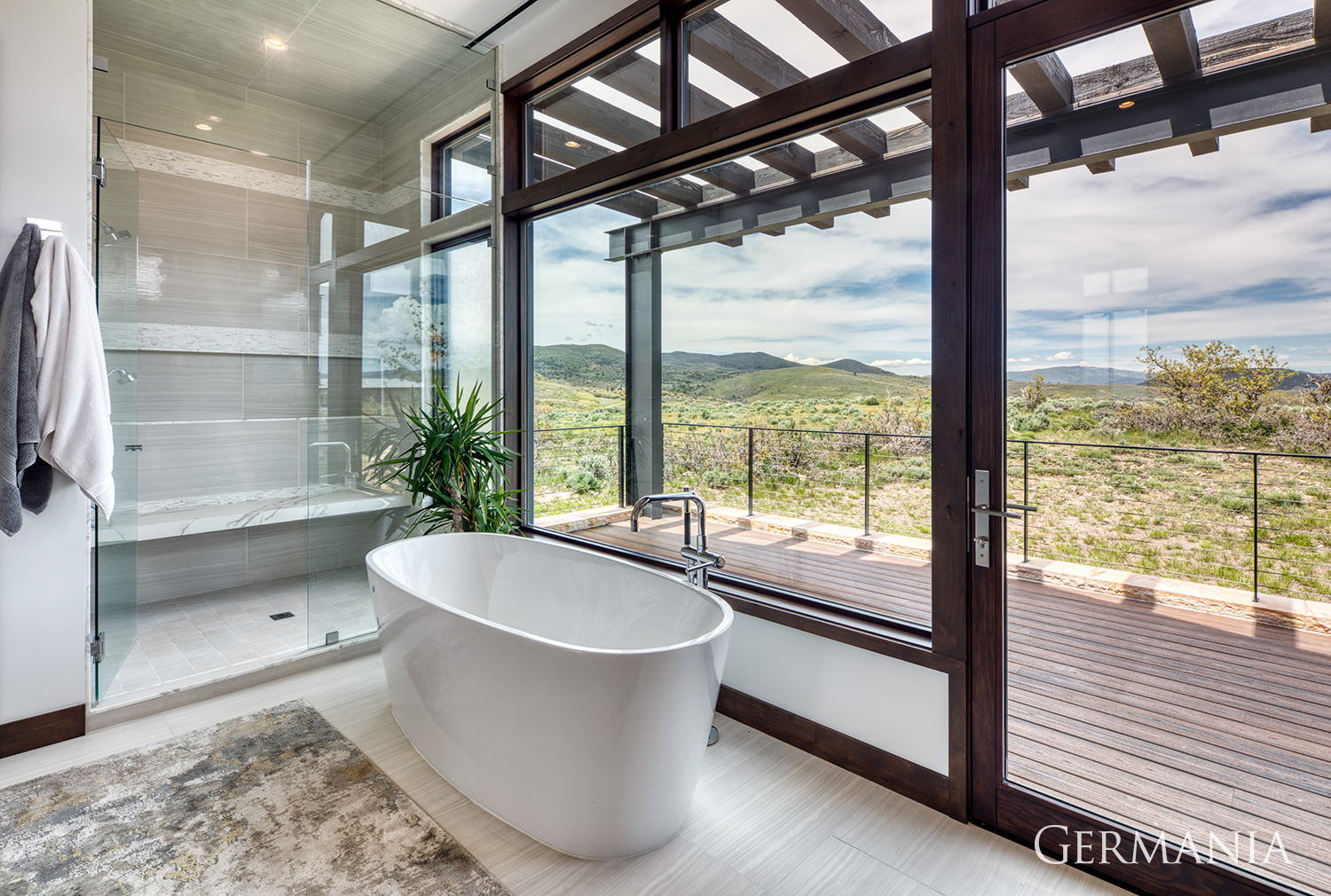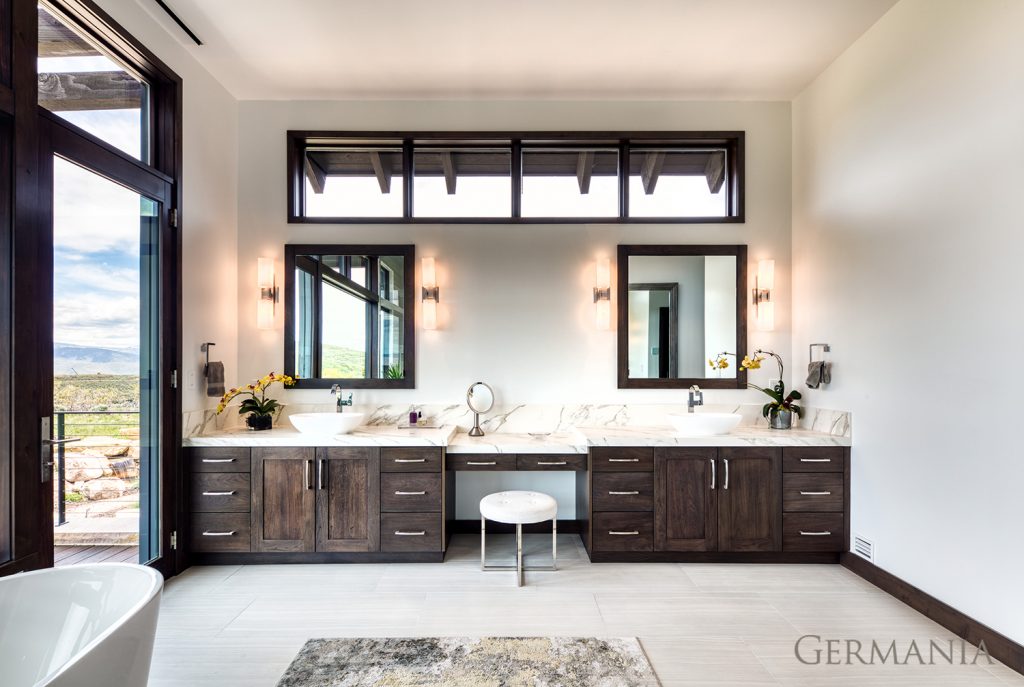 Room to Roam
Neighbors? What neighbors? Views for days and as much natural light as you can handle make this modern clean bathroom design a spacious oasis. Where does the bathroom stop and the outdoor beauty begin? It's hard to say.
Stop Soaking And Start Building
At Germania, we're ready when you are. For more inspiration on custom home bathrooms, check out the Germania portfolio. And when you want to talk about your design, give us a call. We love dreaming up possibilities and then making them come to life for you.
More On Luxury Homes
Building Your Dream Home In Park City Is Within Reach
What To Look For In Your Family's Custom Luxury Home Builder In Park City