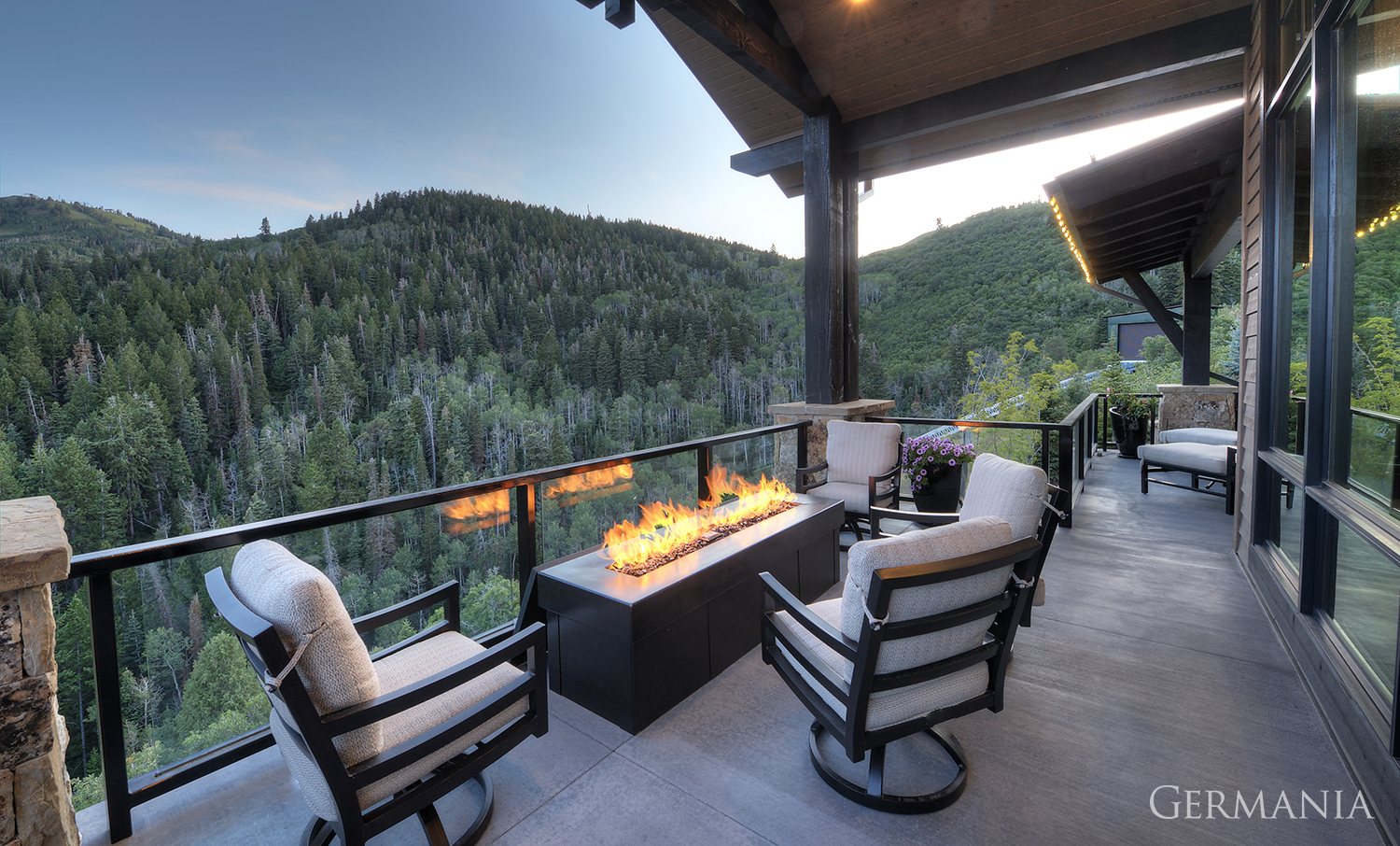 Custom Decks in Park City With Stunning Views
One of the most popular features of custom luxury homes in Park City is a deck surrounded by stunning mountain views. A deck can be the perfect place to relax and enjoy the outdoors while also increasing your living space. The idea of adding a deck to your custom luxury home is an exciting one. Positioned as the premier custom home builder in Park City, we love sharing our construction knowledge. But before you start planning your dream deck, there are a few things you need to know. Let's start with some custom desk basics–brushing up on these home deck basics will help make your project go smoothly.
Let's Talk Custom Home Deck Basics
Custom home decks add beauty and value to any home. They provide a wonderful place to relax and entertain guests. But before you start building, these basics will get you pointed in the right direction.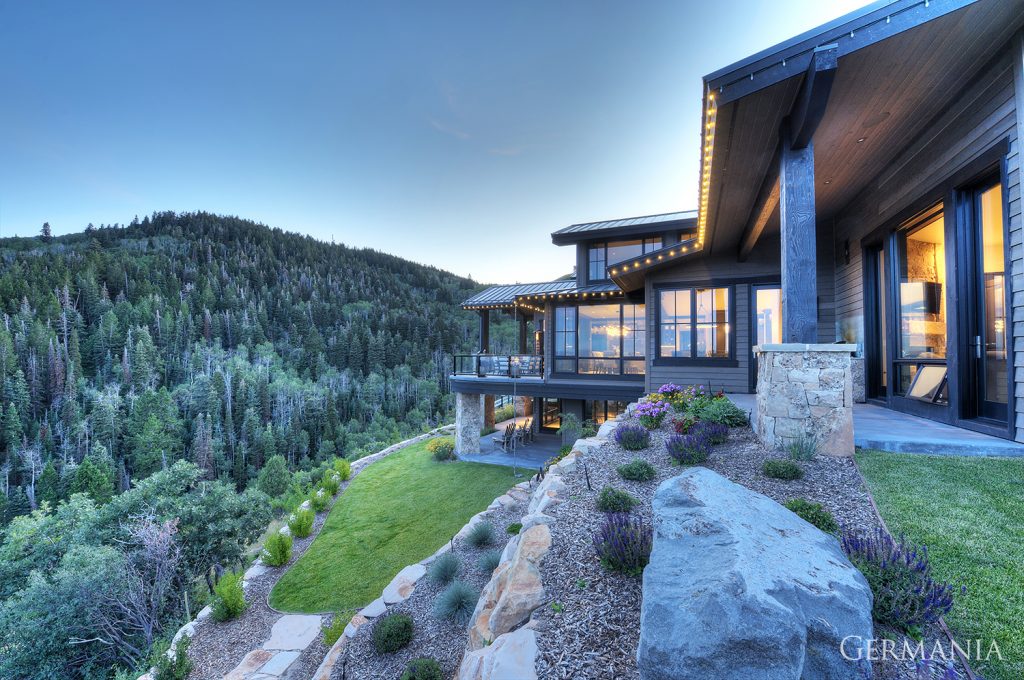 Don't Ignore Mother Nature
Park City is known for its extreme weather conditions, so your deck must be able to withstand heavy snow, high winds, and intense sun. When planning your outdoor space, think in terms of sun, shade, water, and wind. Your deck must be well-engineered to withstand these elements, but also be designed in such a way that you can enjoy them no matter the weather or season.
Form Follows Function
Think about how you will use the space. If you plan to entertain outdoors, then a well-planned and stocked outdoor kitchen would be appropriate, along with adequate seating. Many custom homes have decks that stretch the length of their home and can be accessed from multiple different access points from within the home (think off being able to access the deck from a bedroom or den, plus kitchen/living room). These different access points might all have different functions and uses. Think about these carefully before planning so you can maximize your space and let the function drive the form.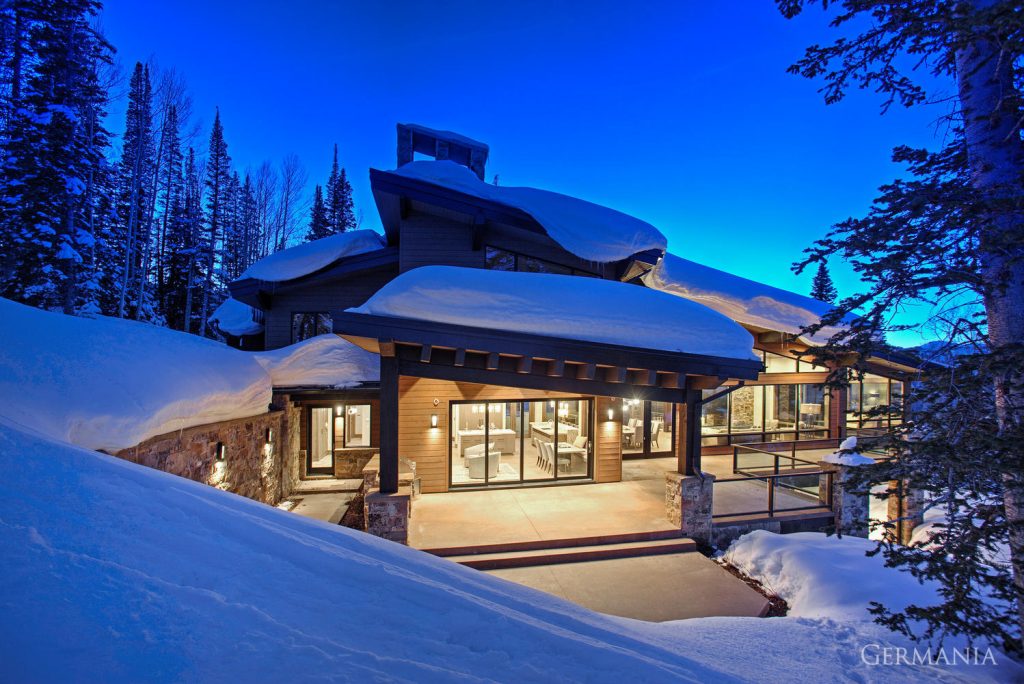 Go Bold On Railings
If you want to really make an impact, investing in high-end railings is where it's at. A great railing can bring an average deck to a deck that impresses. This is where you can make a design impact. Also, consider how much you want to protect your views with different railing materials. There are more high-end choices than ever before, from glass panels to cables, adding a high-quality railing that is sophisticated will go a long way to creating a custom deck that wows.
Consider Privacy
If you're building a custom home in Park City, you probably don't have close neighbors, but privacy still bears mentioning. The last thing you want when you are outside entertaining or just enjoying the early morning sunshine to finish a page-turning novel, are prying eyes. Your layout and your choice of railing can all contribute to differing amounts of privacy.
Add A Fire Features
Another wonderful way to add instant luxury to an outdoor space is to install an outdoor fireplace. Along with railings, outdoor fireplaces can have the greatest impact on whether or not your custom deck ends up feeling high-end luxury, or "just a nice deck." But aesthetics aside, whether you are roasting marshmallows on a chilly fall evening, or just enjoying a glass of wine at the end of the day, an outdoor fireplace lends instant luxury and elegance to any outdoor custom deck.
Use High-End Materials
The materials you use are just as important as the function of your space. When determining materials, always consider the maintenance associated with different building materials. For example, wood is a wonderful natural element, but decks made from wood require yearly restaining to prevent weather damage. Whereas composite decking or natural stone is low maintenance as well as beautiful.
5 Deck Ideas For Your Park City Custom Home
No matter what route you choose, adding a custom home deck to your home can be an exciting and rewarding experience. With a little planning and some advice from your custom home builder in Park City, you can create a space that will enhance your home for years to come. Here are 5 custom deck ideas that you are sure to love.
#1: Decks That Connect Spaces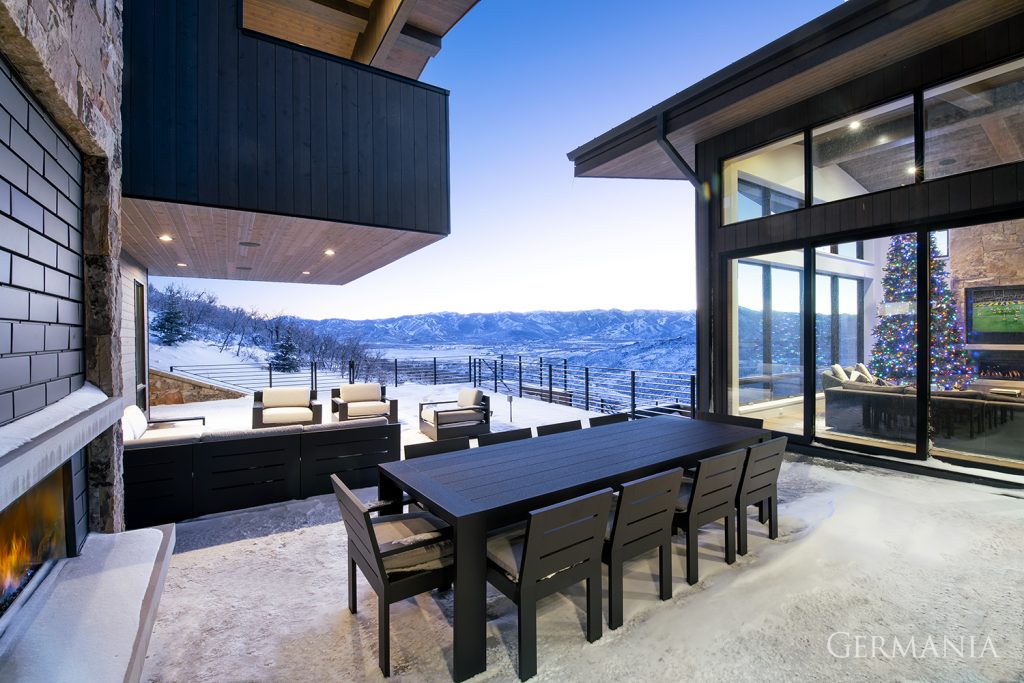 This home does an amazing job of creating an outdoor space that lives happily between two different sections of the home, tying them in perfectly. The outdoor fireplace, made from brick and concrete use timeless, lasting materials that can take anything mother nature will throw their way. Notice how the seating area is partially covered and the railings are made from cables, making your view more accessible and unobstructed. This luxury custom deck is both functional and stylish. The perfect spot to relax on a warm summer evening or get cozy after a long day skiing the Park City slopes.
#2: Decks Built For The Views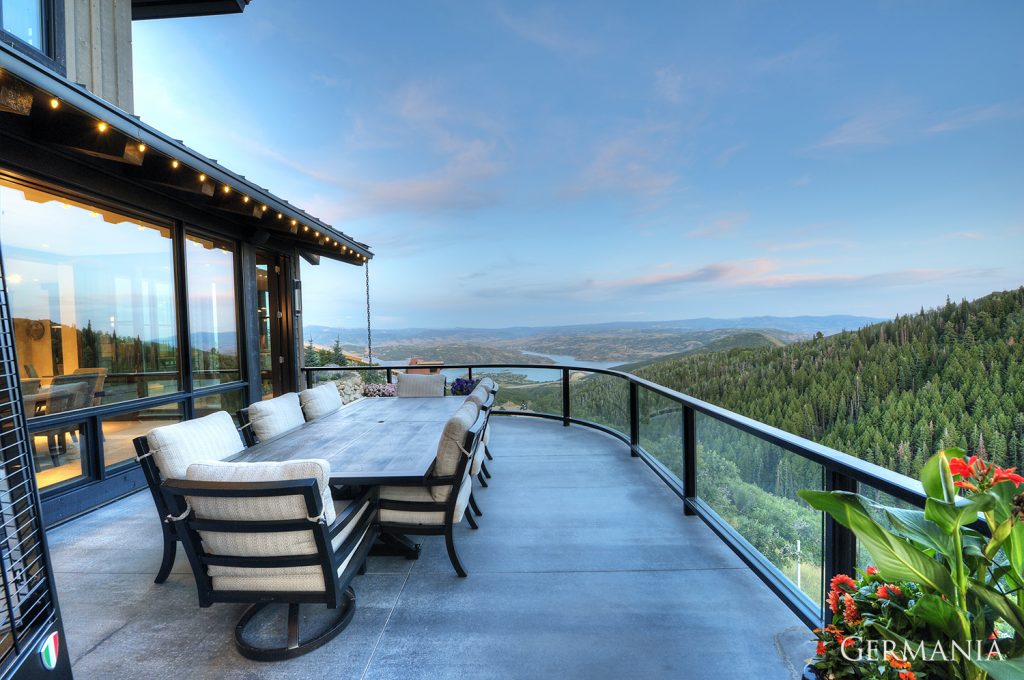 We love how the homeowners choose concrete, metal, and glass to construct this luxury deck–all materials that get style points without sacrificing durability. You'll notice how the edge of the deck is curved, which adds a nice element of surprise and contrasts well against the strong, vertical lines of the house. The glass panels get you just one step closer to nature. This home has an amazing view, and they were 100 percent on point to build a deck that would maximize that view using high-end materials and construction design cues.
#3: Decks That Are An Extension Of Your Living Space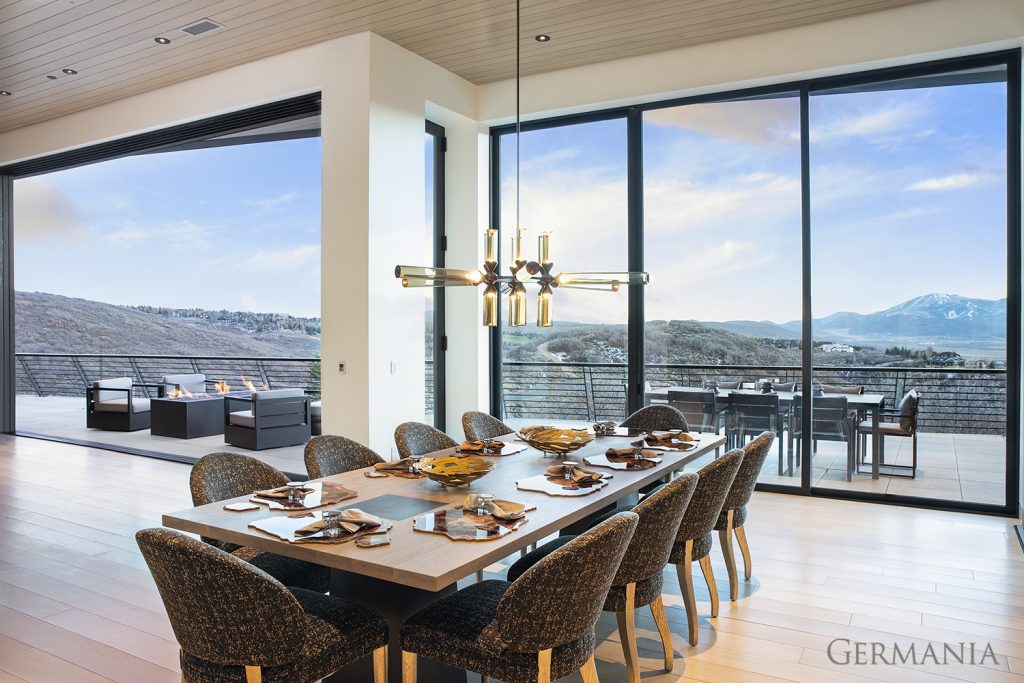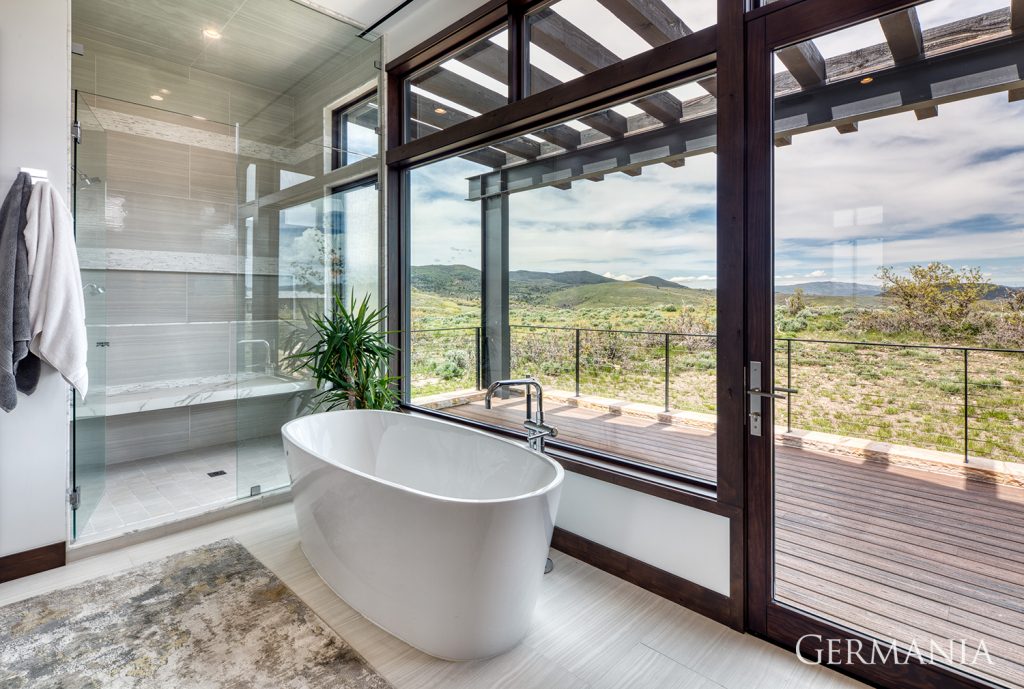 Both of these homes have chosen to build decks that function as an extension of their indoor living spaces. Thinking outside their four walls, these homeowners didn't stop designing once their square footage was determined. A luxury deck can make you feel like nature is right at your fingertips and encourages equal use of indoor and outdoor spaces. Notice how the decking in the top picture has created different spaces that perform different functions, whereas the bottom picture shows a deck that utilizes the glass panels for unobstructed views and uses a pergola to give semi-shade from the harsh sun. Built to last and with style points to boot, these decks are lasting features that bring luxury as well as comfort to any home.
#4: Decks With Style Points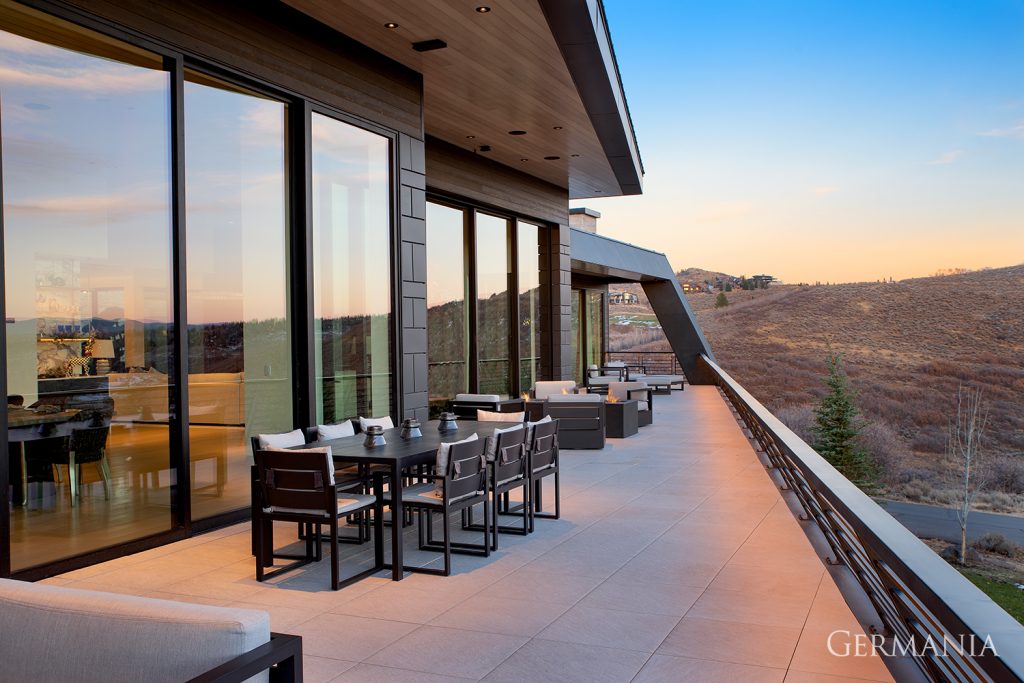 When your deck looks like an installment of an art museum, we think it's fair to say that you've got the style and luxury element covered. With durable tile flooring, this deck is leaps and bounds above the average deck due to its insane design. Built with steel formed in a way that is visually stunning, this deck does not fail to impress.
#5: Decks As Separate Spaces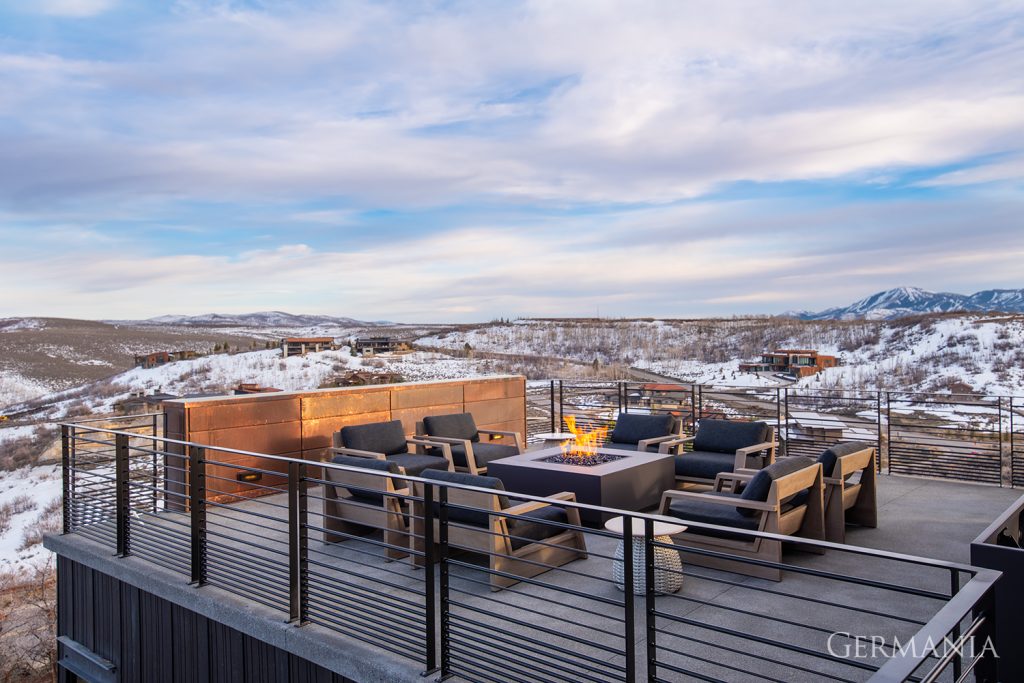 Some of the best deck layouts we've seen incorporate the use of using decks to create different spaces or "rooms." Notice how this deck uses contrasting elements to bring visual interest. From the asymmetrically spaced rails to the copper centerpiece that provides an artistic backdrop, this deck is the perfect spot to entertain with close friends and family.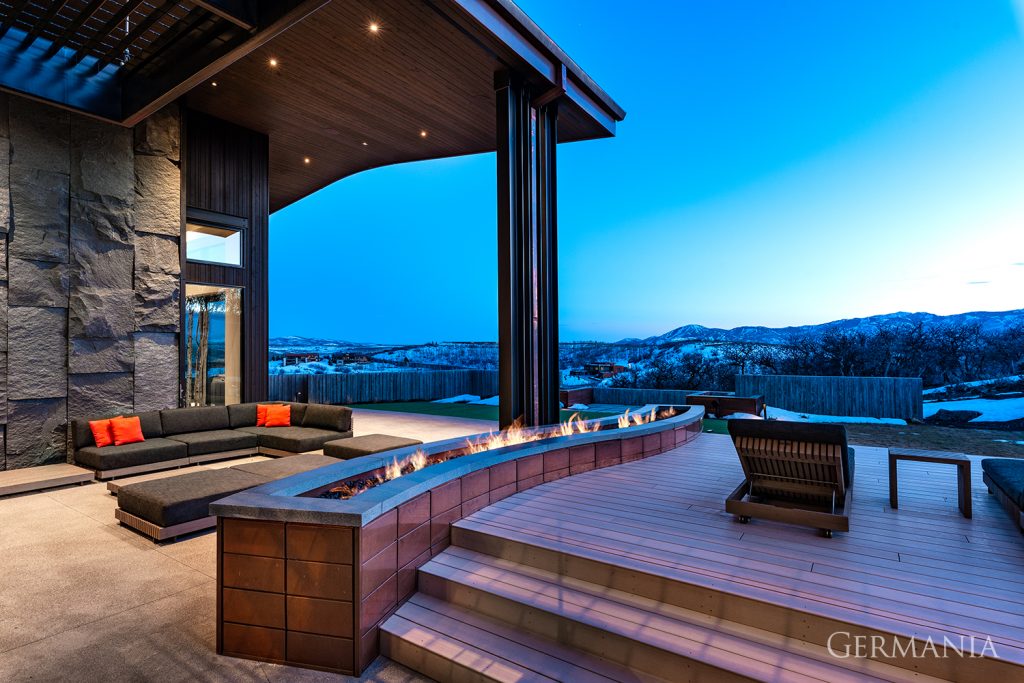 Why Choose Germania For Your Park City Custom Home Builder
Looking for a custom Park City home builder who can help you create your dream deck? Look no further than Germania. We specialize in creating custom homes in Park City, complete with custom decks that capture stunning views using only the best materials and construction methods. Whether you have a specific design in mind or want us to help you plan your dream space, we'll make sure that every detail is taken care of. And because we're a custom builder in Park City, we can tailor our services to exactly what you need, ensuring that your custom deck is exactly what you've been imagining. Contact Germania today. We'll be happy to show you what we can do.
More On Custom Homes From Germania
Building Your Dream Home In Park City Is Within Reach
What To Look For In Your Family's Custom Luxury Home Builder In Park City